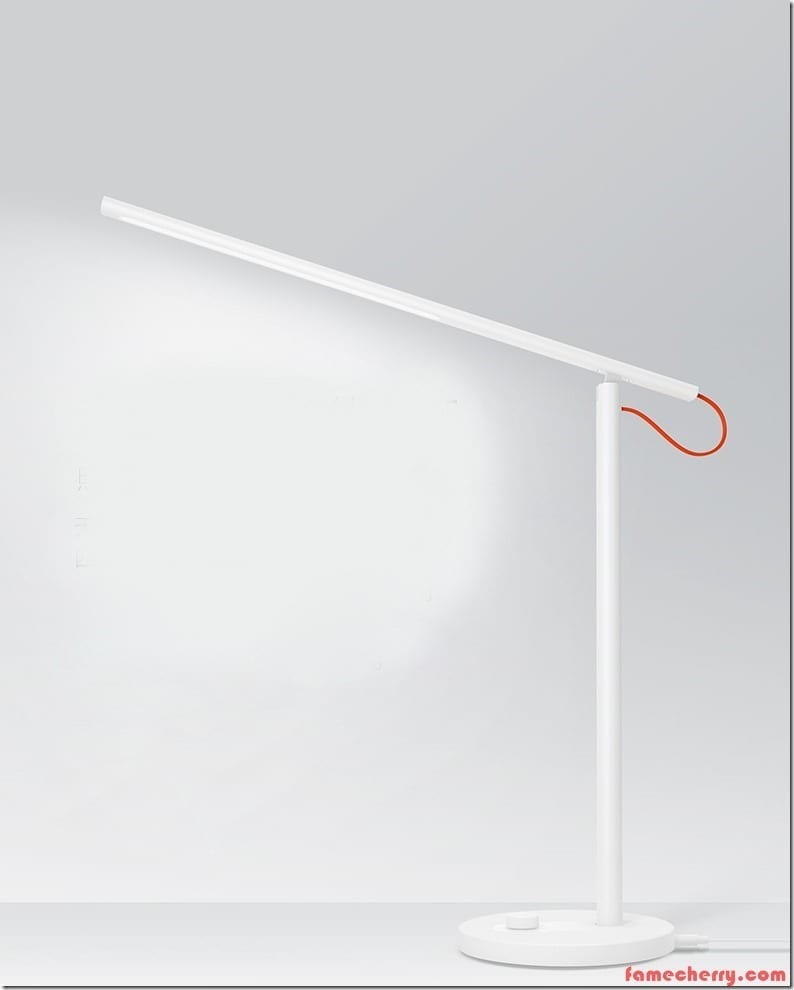 Price : Our cost price 169 China Yuan ( About RM 109.74 )
Our commission we can discuss
( Actual Price In Cost Sheet )
Description : The Xiao Mi Lamp is a smart desk lamp with 4 light profiles.
( We also accept payments in SGD ) ( Kindly Contact Us For Unbelievable Best Price )
Purchase Options : Shipping Available To All Parts of Malaysia, Self Pick Up Is Available at our branch in Cheras
Community
Join The Zenit Worldwide Community : https://www.facebook.com/groups/zenit-world 
Orders & Enquiries

Please email us at shops.famecherry@gmail.com or call us at 012-3375629

( We are also available on Whatsapp but if urgent please make phone call ya )



Video Inspiration

Description

Mi LED Desk Lamp
Smart desk lamp with 4 light profiles
– Flicker-free
Stable lighting source, uniform luminance, and does not emit UV rays
– Intuitive brightness and color temperature adjustment
Suits most users' needs and demands
– 4 different lighting modes
Choose from different lighting modes that automatically adjust color temperature and brightness to suit different scenarios:
1. Focus mode
2. Read mode
3. Computer mode
4. Kid mode
– Durable, minimalist design
Elegantly designed and durably constructed
Lights a new experience
Mi LED Desk Lamp is specially designed to reduce flickering which causes fatigue and other harmful effects on the eyes. You can adjust the color temperature and brightness according to your needs, or there are also 4 preset lighting modes that cater to different scenarios and user requirements. All these features are housed in a simple, elegant, and beautiful metal casing that is extremely durable and designed to precision.
Pure, flicker-free lighting
The Mi LED Desk Lamp passes through a RC filter and a light dimming chip which produce a relatively flat DC signal that ensures constant current to the LED lamp beads, so the flickering is reduced significantly. Even in cases where slight flickering occurs, it is being reduced to alleviate eye fatigue and lowers the chances of the user suffering from myopia.
Hinges precisely and constructed durably
The hinge is durably constructed with an all-metal design. Even after opening and closing for 10,000 times, it loses performance by a mere 17%, and continues to perform normally.
Withstands heat and test of time
The lamp is designed to dissipate heat better, ensures uniform luminance, and has a longer lifespan.
Mi LED Desk Lamp has received the following certifications:
Korea Certification Mark
Photobiological Safety of Lamps and Lamp Systems Certification
Taiwan Bureau of Standards, Metrology, and Inspection (BSMI) Certification
State Radio Regulatory Commission Certification
China Compulsory Certification Mark
Restriction of Hazardous Substances Certification