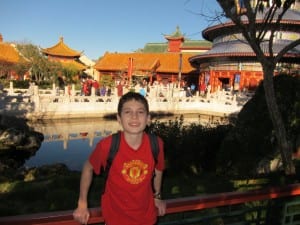 Always knew that my 12-year old son would enjoy Disney World.  Did not expect that I would fall in love with Orlando Disney theme parks "Hollywood Movies" and "Epcot".   Thought they would be tacky and tasteless.  I couldn't have been more wrong.
My Favourite Part
For me the best part of the day at Epcot theme park at Disney World in Orlando was… the night.
The Illuminations show – $100,000 firework fiesta – is stunning in itself.  The surroundings made it into "Wow!" My photo of the fireworks wasn't taken at the best time; I was too gobsmacked to take pictures during the grand finale.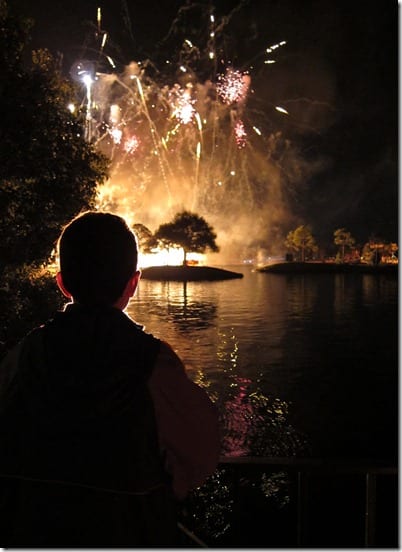 Epcot Theme Park, "Illuminations".
After the show we waited for the crowd to disappear and took a walk around the "World Showcase". All the beautiful buildings representing architecture from England, France, Germany, China, Mexico, Italy, Norway, Japan, Canada and, of course, the US, were lit up.  We could tell the boundaries between "countries" as a different kind of folk music would fill in the air as we were crossing them.  Windowshopping connoisseur, I couldn't help noticing that the decorated cakes representing national cuisines looked out of this world. Moving from "country" to "country" every 5 minutes made the fairy tale feeling seem so incredibly real, that no photograph could ever do it justice.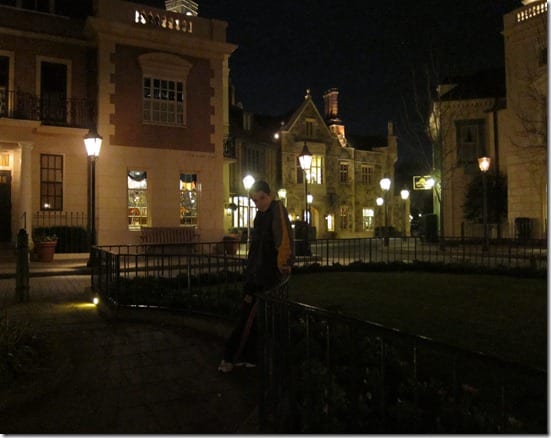 Epcot Theme Park, "England" pavilion.  It's 9:30pm and nobody's around other than me and my 12-year old son.
Shows and "Countries"
Not to say that country pavilions and all the national shows don't impress during the day:

Epcot Theme Park, "Morocco" pavilion.  Belly dancer.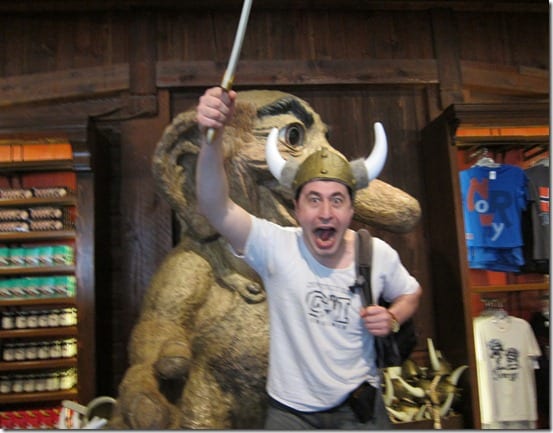 Me posing as a very scary Viking in "Norway"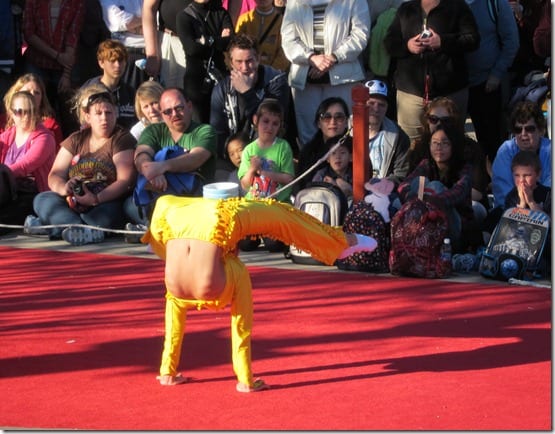 An acrobat in "China" holding a vase on her… guess what?  (answer: head)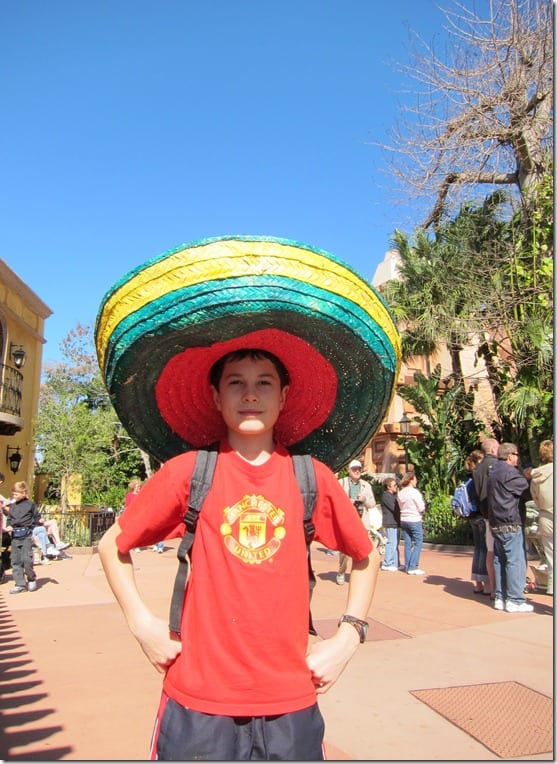 His "Manchester United" T-shirt slightly spoils the perfect "amigo" look of my son Nathaniel at the Mexican pavilion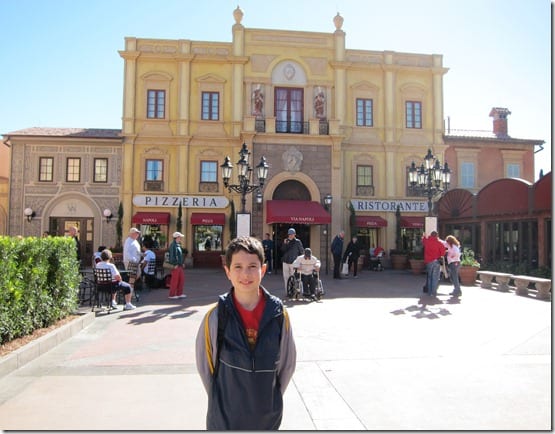 Architecture in the "Italian" pavilion was – in my view – the best of all "countries" at Disney.  In fact it's even better than the real thing in Florence and Rome, were most buildings undergo eternal repairs.
Lunch
The San Angel Inn restaurant served authentic Mexican food – something you don't often get in the US -? and in absolutely awesome surroundings:
San Angel Inn in "Mexico". The waitress had a bit of trouble with my camera but the outcome perfectly conveys the  surreally magic atmosphere.