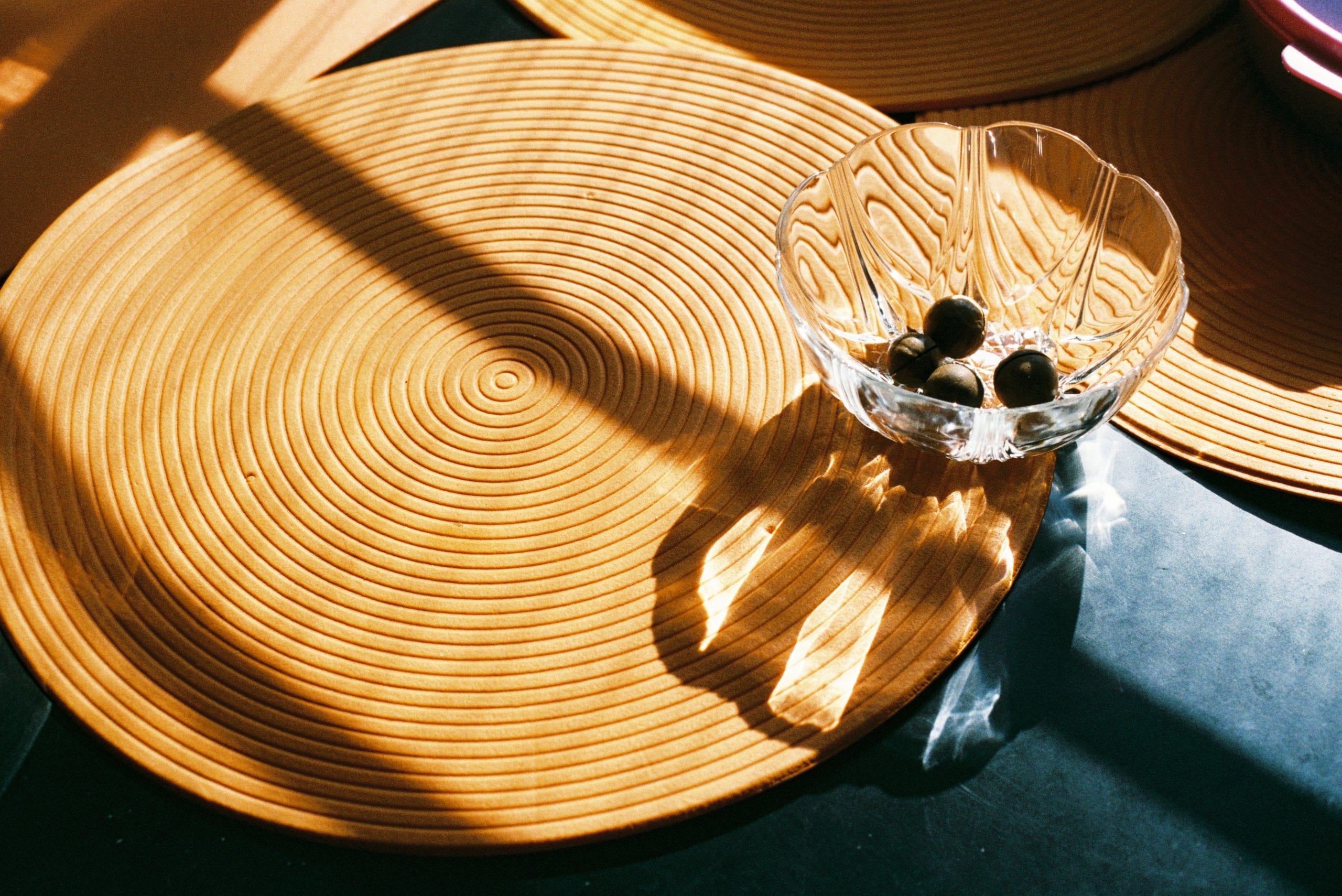 This is the story of how my trading business began
And how despite being an undeserving son, God blessed me abundantly with His mercy and grace
Even as how God prosper and bless me, I pray that what I share here may prosper and bless you as well
It all began after I quit my job, I became desperate for money even as I struggled to make a proper living
In my blindness by the world, thinking all my life's worth lies within the material, I have threaded in the gray areas, I did things I am not proud of
In the darkness of the hour, I even near gave my life to Money, but thank God He saved me
The following is my letter of repentance sent to my previous customers :
Letter Of Apology To All Photographers Who Joined Our Modelling Events
Hello Friends

 

After I left my formal job, I had no direction

As I had no stable income, no direction and no socially normal job, an feeling of inferiority embedded in me

Faithless, I had been fearful of all things, afraid of losing money, afraid I wont make enough money, afraid I will be a failure in life, afraid for my reputation, afraid to have compassion, worried about my health

Desperate for money, fearing for time, I threaded in the grey area and I have done things I am not proud of and things which had even left scars until this day

 

Before this there was an incident with a foreign model whom I made an agreement only on Facebook for photoshoots

She told me she coming with her brother so I asked her and her brother to stay in my studio because since the studio belonged to a dear family member I thought I can make huge profit by cutting out accommodation cost from it plus can even charge her for accommodation for non working days

I proposed for her and her brother to stay upstairs and for me to stay downstairs take care of the studio and she agreed

A business plan ideal on planning indeed, but faltered in execution

 

Here is what happened

When the model arrived, she asked me if she can please borrow a phone to call home, I had no compassion and feared I will lose a great deal of money in the call so I only let her sms after rejecting her

When the model asked me to tether my 3G for her, I did and as I had a small quota then, she used up all the quota in just 1 – 2 hours, after that I feared losing more money and I began to distrust her

When it turned out the model's brother is actually the model's guy friend, it was very difficult for me to let go of the studio for them because the house belongs to a dear family member ( First I was lied to then the thought of them rutting in house just weirds me out )

 

When the model and her guy insisted to have the whole house for themselves, it was very difficult for me to let go because I had RM 5000 worth of studio equipment downstairs

When the model and her guy threatened to cancel the event due to their unhappiness with me, I feared for my reputation as organiser, I gave in, I gave my entire house, its sanctity and all its contents, all for the money from this event and future events

When the model and her guy threatened to cancel the event unless I cover taxi fees for therm or I drive them around to everywhere, loving money more than myself, I became their driver as they sat behind me. For money I gave myself away

 

With all the patience I had, for a week I drove them and many places we went. But my patience was low, and I could not satisfy them. For the love of money I endured.

As the end of the event approached, her guy friend have to fly back at 6 am and the model wanted to bid him farewell. Me fearing for the events and having no faith the model would return on time, for a fee I gave myself as driver to ensure the timing for the events can be kept.

For money I summoned all my will and wake up 2 am to fetch them to the airport and back, for money I gave my spirit.

Despite all, after the event is done, the model decided to reveal her dissatisfaction with me to her thousands of online supporters and indeed, for money I was condemned and labelled a deviant for entering my own house which was given away to money.

Publicly humiliated and persecuted, under this huge stress, haunted by dark thoughts, I sank into a serious depression and finally I broke to despair

Worried about the business, my reputation, the overwhelming social stigma, despair and hopelessness seized me and I thought

 

Is this the end ?

For money, have I given my life away ?

 

But thank God, even as I forsaken Him, He has not forgotten about me , He sent KinWei, Marcus, Dave, Rajendra, Wai Fong to comfort me and encourage me

And God inspired me to write an apology letter with a grace which could only be from God, given that situation and the state I was in, my letter read as follows : 
I just want to publicly apologize for the fact that you did not enjoy your stay here in Malaysia. It is never my intention for this to transpire.

I also want to take the opportunity to publicly apologize for the misunderstanding which has happened between us, I have learned from this mistake. As mentioned by our friends here, yes, a contract would be more black and white compared to facebook messages. I will learn from this.

We both have our points, but at this point, it is senseless to argue about it anymore. I have removed all materials I have posted on my side.

For the record and for everyone's knowledge, no I am not a predator of any sort. Since the material posted here is about me personally, please know that I am not such a bad person as depicted in the post, if anyone wants any explanation about me, please feel free to pm me or contact me through phone, my phone is 0123375629.

I have requested for all the materials about me to be removed, but if this does not happen then let this be my time capsule. Perhaps in time I will look back on this in a more endearing light.

Thank you everyone on your time and attention on this issue, I guess it shows that we are all part of the same caring society.

I will be moving on now.

Take care everyone, goodbye.

Your sincerely,

Eugene L.
 

Immediately after I posted my letter on her facebook post, everyone moved on and a peace was upon me

Even though till this day, there are still people who look at me with suspicion from the incident but I am ok with it as I accept it as atonement for my sins

In the letter, I wrote that perhaps later in time I will look back at this incident in a more endearing light

 

And indeed, I have, for when I read back the letter I wrote, I saw God's hand in it

I am very grateful to God for saving me

Thank you Lord Jesus Christ

 

God has now revealed to me that actually in my greed and desperation for money, I had made it an idol

My dear brothers and sisters, dear friends

Please allow me to repent by returning all the money you gave me for all our model photoshoot events you have joined

I want to refund you all the money you gave to me for all modelling events

My phone number is 0123375629

I can also be contacted via whatsapp

Or you can also pm me on fb at https://www.facebook.com/elsuperb

Before this i organised the events under https://www.facebook.com/fame.cheri but please dont pm there because I seldom check it now

Whichever you are comfortable please contact me so that I can make amends

If there is anyone i left out please help me to contact them so I can make amends with them too

 

In the past I have treated some of you unkindly and maybe was even rude to you in the events or after

I hope that you can please forgive me

I am sorry
Things turned around back in year 2011, I was active in photography forum photomalaysia.com as I needed to improve my photography skills
From there God blessed me by bringing two people into my life
Ethaniel Chan, a talented photographer from China and also Kevin Yeoh from Kapst's Inventory, a reputable studio equipment store in the forum
At first I got to know Kevin from buying studio equipments from him and later on I became his dealer selling products online such as background stands and speed lights through my website famecherry.com
Out of his generosity and kindness, Kevin allowed me to do dropship where I dont have to keep stock for the items and can still do sales ( customer pay me then i pay him then he courier item to customer )
As I had no money that time, this came as a really great blessing for me by giving me an income when I dont have photography jobs and also this has put hope into my heart which in turn gave me perseverance through tough times
On the other hand, I approached Ethaniel because I wanted to collaborate with him on some portrait shoots and also for the website, he is really good and artistic in what he does indeed
But it is one fateful day during lunch what he shared to me changed my life
He shared with me this website called http://taobao.com where most people in China are doing their shopping online even back then in 2011
At first I was skeptical, but then when I got onto taobao, I immediately realised its potential when I saw that everything that China produces is being sold there
But then I didn't fully pursue importing products from taobao because I thought of the difficulties and all the challenges involved
Till one day out of the blue suddenly on 27.10.2011, in an email conversation, Kevin suddenly offered to share with me his marine logistics contact number !
Putting 1 + 1 together, I shipped products from all parts of china to the marine forwarder's warehouse in Guangzhou and began marketing and selling various products
Before that in my desperate time, Ethaniel asked me what sort of income I would like to achieve in the following year
I cited my previous income as a house officer in the hospital, having no faith, I never believed it will be possible because back then I been through things which shown me how hard it is to earn a living
But praise the Lord ! He prospered my business and indeed in the following year in 2012 I was able to achieve the same income as I had as a houseman !
From there there are twists and turns to my journey. Although I had not realized it before, I now see that God has been with me all this while. Friends became my customers, my customers became my friends, from there they have blessed and touched so many different areas of my life which would not have been possible had God not blessed me with them.
Indeed, all that is impossible with men are possible with God. Thank the Lord Jesus Christ !
This job which is God's gift for me is just purely amazing, I dont think in the world there is any other job which allows such liberal freedom except this
To illustrate, in 2015 I became more and more burdened and unhappy with my life which brought near my spiritual death, but thank God He saved me, full story of how God shown me true and everlasting happiness here : https://famecherry.com/love/one-kg-of-love
After I have been saved, I prayed to get closer to God then went on a paid sabbatical in pursuit of God.
I mentioned paid sabbatical because as I am the boss of my own business I have such freedom to dedicate however much portion of my life to the pursuit of God and Gods healing and God's love and God's mercy and God's grace while at the same time still get paid according to God's will and timing
As God has granted me physical freedom to pursue my spiritual freedom, I pray what I share here will grant you the same, so that you also may be free to pursue true love, true happiness and the truth which grants freedom everlasting
With the same selfless love as God first love us, I now dedicate my freedom to love the people around me
And since then, abiding in God and God's love abiding in me, there's so much progress in my life from March 2015 till now July 2015 that I can hardly believe its only been 4 months !
Its not just healing in my faculties but in areas of my life which had been dead and hopeless, there is now life and hope !
1 ) I have been a lousy son to my parents for a long time before this, but now I really feel the bond between us strengthening. I am so happy now that I can now really spend the time to get to know my parents as a person and discover new things about them that I didnt know. I thank God that He open my eyes to this area of my life so that I may begin to honor my parents before its too late.
2 ) I have been a lousy cousin and a lousy relative to my relatives before this, but now I also feel the bonds between us strengthening. For these are the last days, what should we seek in this last days except family ? Even as God open my eyes, I can now see clearly how God blessed me with all my relatives and how much they sacrificed and done for me. I now thank God and praise God to have the privilege to be theirs as they are mine.
3 ) I have been a lousy friend to my friends before this, but now I also feel great and positive changes in our friendships even as we come closer. God opened my eyes to how much I have been blessed by the people around me in the past, I pray and hope that I can now finally be a blessing to them also even as we all venture forth into the future together
Praise God !
You see, the truth behind money is that money is only a currency replacement for the barter system where people do favors for one another ( exchange of goods )
So technically speaking, money only has value when another person is willing to accept money for the services or favors rendered for us
But if that person is not willing to service us or favor us regardless, then money is just worthless paper
On the other hand, if that person is willing to service us or favor us regardless, then we dont need money
Hence, true wealth lies in the people around us and the deep bonds of friendship and love between all of us
But then of course, this is easier said than done because people can be difficult as I am difficult
Thats why we need God. As we need God to teach us what is Love.
For there is no fear in love, but perfect love casts out fear in all its forms such as fear of rejection, fear to be kind to one another, fear of being taken advantaged of, fear of being belittled, fear of being unappreciated and more.
Because fear has to do with punishment, therefore a person who fears is not made perfect in love
We love because God first love us, in fact God so love us that He gave the life of His only begotten son into the world to be the propitiation of our sins
Thank you Lord Jesus Christ
My friends, just as God so loved me with this gift of having this business of mine
Let me love you by sharing with you the process and all the related technical know how to this
From branding, logistics, marketing, sales, advertising, web hosting and more
Unfortunately I cant write all of them down now here because to do it I have to write like a text book of sorts and I dont think many of you would like to read text books
Anyways my phone is 0123375629, if you have any questions please feel free to pm me on facebook or phone / whatsapp me, we can also meet up and talk
I will help you what I can and I can also pray for you if you want
The General Steps To Getting Started Includes : 
1 ) Knowing which field of products you have a passion for and what is your purpose in doing what you are doing
2 ) Getting logistics figured out ( sea or air ) 
3 ) Import products from online websites like taobao or amazon or ebay etc ( I know a few more now u can pm me )
No worries if you cant read chinese, because when I first started my chinese was very weak also because never used the language for many years, but thank God for google chrome which translates the webpage to english and also google translate which allows me to phrase my questions for the sellers in english then copy paste the chinese translation. Slowly but surely my mandarin improved after that =D Praise God ! 
4 ) Set up a marketing strategy ( platform / pictures / videos etc ) 
5 ) Set up an advertising strategy ( word of mouth / social media / Google adwords etc ) 
6 ) Do the sales 
7 ) Do accounts to better react to market changes
I am sharing this because I really feel that this is too great a blessing for me to keep to myself
For we are only here for a little while, I really hope that all of us can have the same opportunity to live life and live it abundantly
For life is indeed short, I pray that all of us can have the same chance to have freedom to pursue freedom
Actually I wanted to write and share this for some time now but I procrastinated 
Until last Sunday on 19th July, my brother Vincent Lim just suddenly pass away in a car accident, he was only 35 years old
I have always known how short life is and now I am reminded precisely how sudden it can be diminished
This shows clearly the urgency to live and live fully as Vincent lived fully, leaving a legacy of selfless love behind
How many of us can say that if we are to go suddenly tomorrow we wont leave with regrets ?
How many of us can say that if the next hour is our last, we have shown fully all kindness and done all to love and honor our family members ? 
How many of us can really say that if we die now, we have already spent enough time with all our beloved ones ? Are there anyone dear to us whom we have neglected or whom we have to offer a hand of reconciliation for the past ?
As our time here is short, and if you are short for time then please feel free to contact me if you want to know the alternative to working and living
If you are at crossroads in life, in between seasons, please also feel free to contact me also if you feel that maybe this is for you
No worries even if you are not sure if this is what you need or not, you can also feel free to contact me to see for certain.
Even if you feel you may not need this now, may this be your cover in times of need, that you may be troubled on every side yet not distressed, be perplexed but not in despair, be persecuted but not forsaken, cast down but not destroyed

That even in your darkest night, there is light which shines as bright as day
Because God loves you and He is always there for you no matter what 
God's will be done in earth as it is in heaven 
Praise be God's name for all time for He is great
Glory be to God forever and ever
Hallelujah !
20180619 Video + Article Share 
The Truth Behind Money & How To Become Rich – https://famecherry.com/money
The video + article above and the links in its description shall link you to resources which can contribute towards the success of your business endeavour due to the actual and full understanding of monetary and social reality
Any questions please feel free reach out