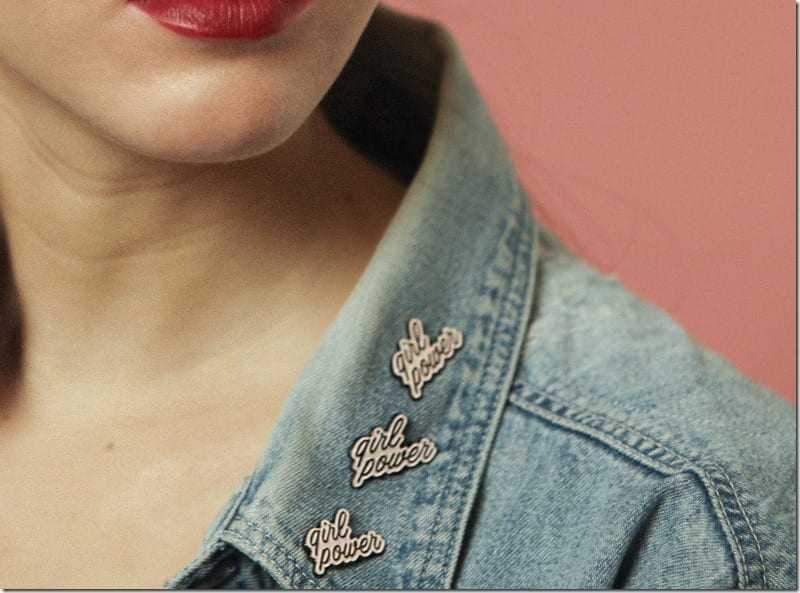 Credit | OceanboxJewelry
The message to young girls and women that I want to make as illustrated by stylish enamel and button pins you can wear as a fashion statement.
So many times, we, as females, in a patriarchal society are exposed to mixed messages and conflicting statements about being our gender. While it is awesome to be brought up in a family or culture that is supportive of being a strong and independent woman with a mind of our own, nevertheless, we all are exposed in a global society where young girls and women are still being treated differently just because of not being the other gender.
This is not to play the victim mindset card but to state the fact as it is and to take a personal effort and responsibility to create a deep and lasting change on how we view and experience ourselves as women, within our own personal communities. And what better way than to do it ourselves, in a place as a self-aware empowered women.
Below you will be able to view pins that come with feminist statements that I will unravel with my own personal experience as a woman coming to her own. They may or may not apply to your own unique experiences but I do hope you can relate somehow and see where I'm coming from!
Don't Tell Me To Smile Enamel Pin
I love smiling but when I am in a comfortable non-smiling mode and someone, a stranger or familiar, tells me that I should smile, it triggers a certain feeling in me that I'm sure another female can relate. We don't need to be told to smile. When we smile, it happens naturally. When men don't smile, they're perceived as being themselves and are not told to curve their mouth for the amusement of another person, usually of the opposite sex. Women should also take up the responsibility of owning up to our own emotions and stop asking other girls or women to smile.
Fight Like A Girl Button Badge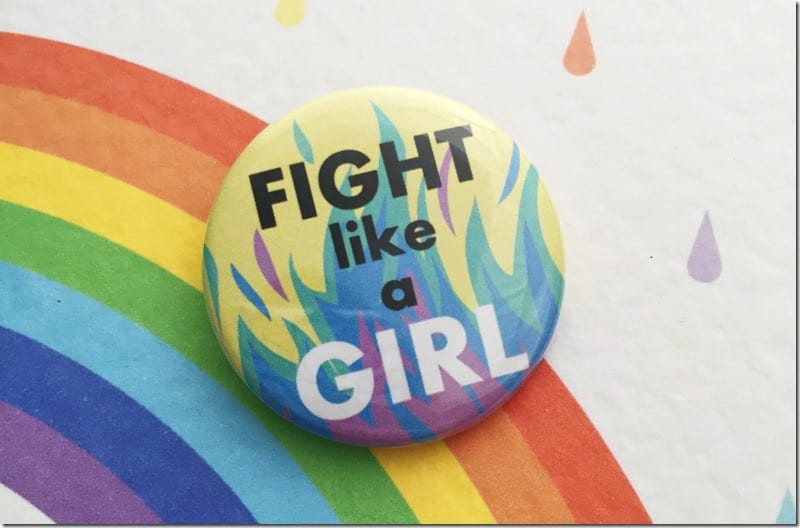 Funny how this statement is enmeshed with the insult boys or men (girls and women do too) use in their conversation to one another. Why do we do this? It teaches young girls that they have to somehow behave like a boy or man to be taken seriously. If you are a woman or a young girl, I advise using this statement to empower not to degrade the other person, whether that person is a male or female.
Full-Time Feminist Enamel Pin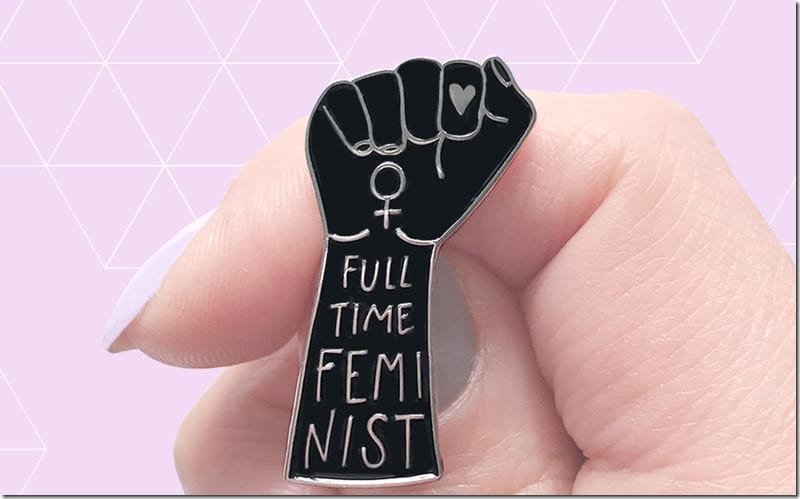 In the West, being a feminist seemed to inspire a certain antagonistic movement from some crowds. In the East, where women are still not being treated equally and have somewhat accepted this ingrained reality, being a feminist is an empowered role. I am a full-time feminist who strongly eels that it's my obligation to be my very best version of a woman and would gladly uplift other women who need support and admire strong women that I inspire to be myself. We, as females, must practise what we preach.
Girl Gang Feminist Pin
You know how girl fights transpire and the competition between females. I will own up to this experience when I was growing up before I hit puberty. Where did I learn to be in a senseless competition with another girl? The media and society, of course. If we are honest, we can see how this insidious girl-on-girl or woman-on-woman battles are normalized and even expect. So, what do we do to combat this insanity in the bud? Easy: Spread #GirlLove the way Lilly Singh does it and you can do it too. Do it now: Compliment another female in your vicinity genuinely.
Girls Just Wanna Have FUNdamental Human Rights Pins
This speaks for itself and I like how it is also a word-play of the happy song titled Girls Just Wanna Have Fun. We are after all humans, regardless of gender.
Grow A Pair Of Ovaries Enamel Pin
I love this enamel pin for the statement that's often used in a way that exalts being a man. Heck, women use it too. But this one stresses on 'ovaries' so very cleverly because it's time to accept that girls and women have these specific organs instead of applying the male anatomical parts. Get in touch with your feminine side and you will realize the strength that is inherent to our experience.
I'm Not Sorry About Your Fragile Masculinity Pin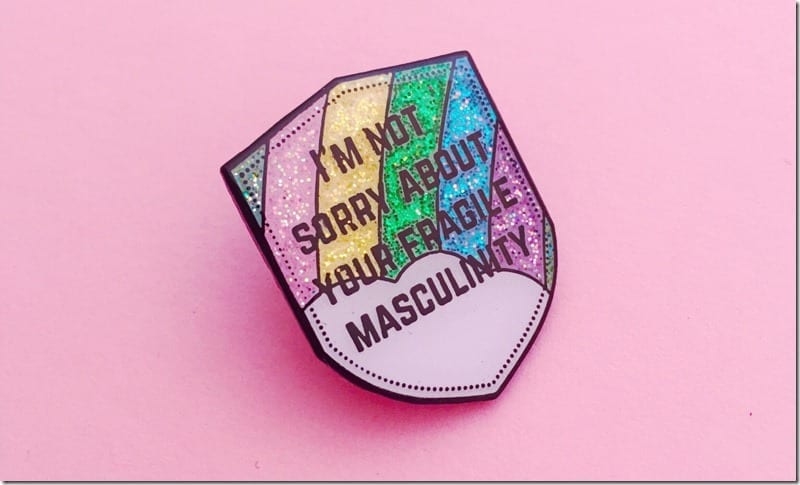 We've had or still have friends who are conflicted about certain experiences that a woman can have mistakenly thinking that the world is a club for men. I do believe in being kind in our message but sometimes, being assertive as a woman is vital. A balance is what we need as women and we must know how to stand our own. This teaches young girls too by example and we could all learn to be soft and strong at the same time.
R.I.P. Beauty Standards Enamel Pin
Beauty standards dictated by society are just that. They are trends that come and go. As young empowered girls and women, we must take up the responsibility of having our own inner compass. This does not mean that we lose ourselves in conformity to play it safe. It's about truly being yourself, knowing how you want to express yourself authentically as a person, instead of worshiping an illusory image held up by external factors.
She Persisted Enamel Pin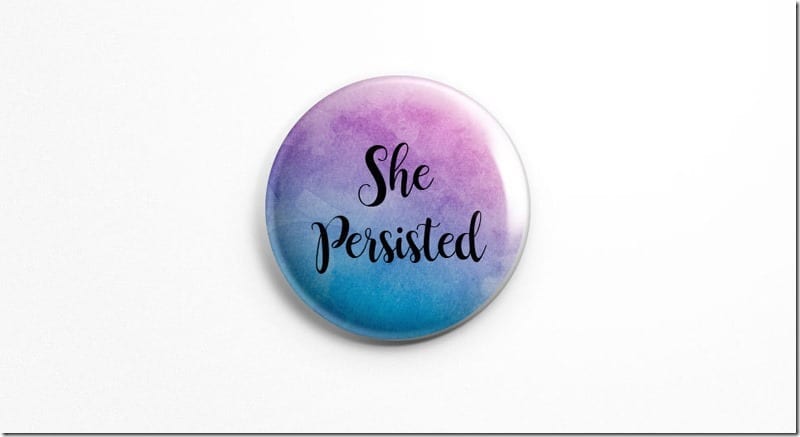 Maya Angelou remains one of the many woman-empowering figures that I admire and this pin has that message we can all put into practice. Persist in your effort to become more of who you are. And this entails getting in touch with yourself. Do it for you.
Strong Girl Power Enamel Pin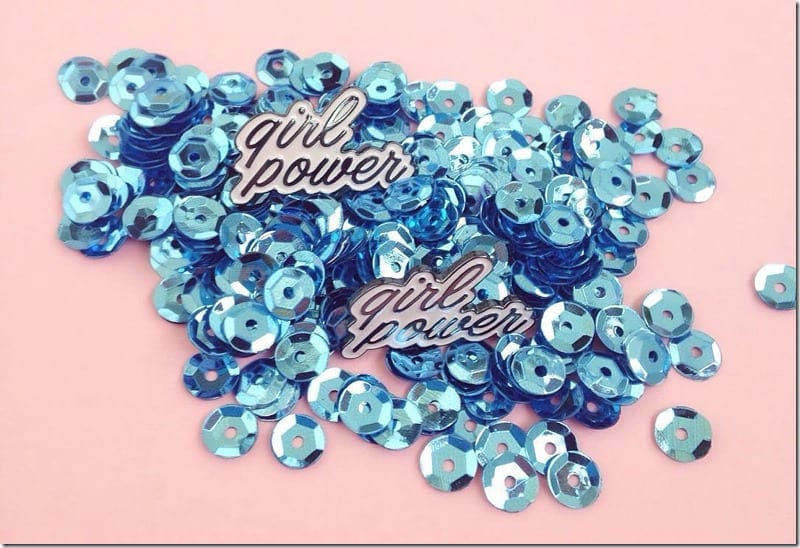 And last but not least, the girl power message is prompt and effective. Be your own powerhouse. Be unafraid to be strong. We are all blessed with untapped reservoir of strength within that awaits our realization. So let's power each other! You go girl!
Which pin and message resonate with you? Share below – I'd love to know!
"I am too intelligent, too demanding, and too resourceful for anyone to be able to take charge of me entirely. No one knows me or loves me completely. I have only myself" — Simone de Beauvoir
Disclosure: This post contains affiliate links, which means that if you click on one of the product links, a small commission may be credited to this site.
Love this post? Share it with your friends! Follow us for more fashion inspiration:
♥ Twitter ♥ Facebook ♥ Google+ ♥ Bloglovin ♥ Pinterest ♥ Polyvore ♥
© All images are copyrighted by their respective authors.
Here on Fashionista NOW, our one and very own Miss Reverie showcases the latest in fashion trends and its various social implications in our everyday lives. You may read more of her at REVERIE SANCTUARY.