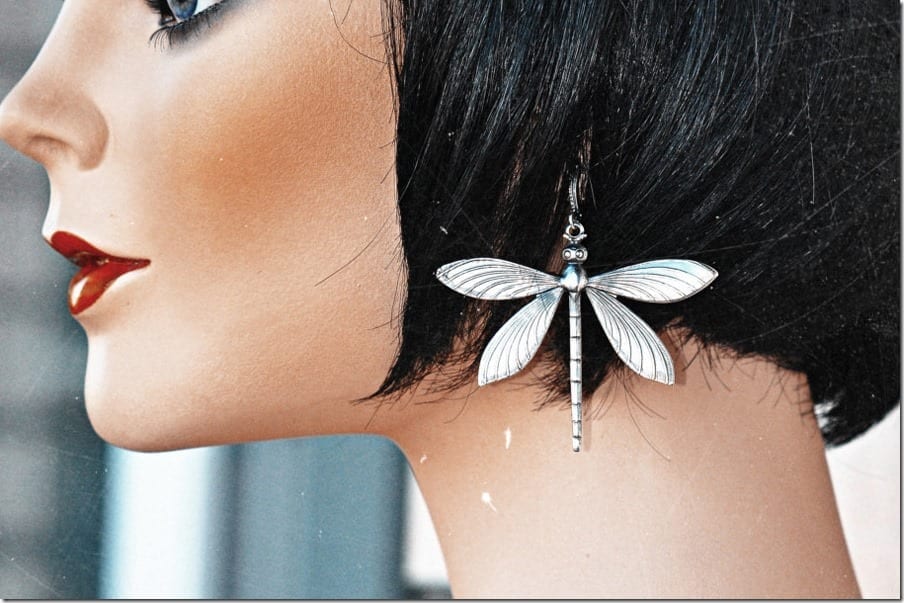 Credit | YourFamilysJewelry
Earrings in the shape of dragonflies for the nature lover.
Dragonflies are insects. And even though insects in general aren't my cup of tea, growing up in the countryside, these swift winged creatures were in the background of my childhood.
I roamed as a child around my late grandma's wooden house with my brother catching the small dragonflies with our bare hands amusing ourselves silly in the humid evenings. Thinking about our childhood adventure brought me closer to these elusive creatures and helped me view them in a renewed light.
Symbolically, a dragonfly is associated with metamorphosis and transformation. For the majority of their life cycle (which can be up to a few years), they live in water and isn't it a surprise that dragonflies only spend about 2 months in flight as an adult?
Water – being a representation of the body of our human emotions and the unconscious, the dragonfly reminds us to dig deep within so we may be brave enough to unearth hidden layers of self-deception and also, to be perceptive of others' motivations. The winged insect calls to our instinct to lay our trust in Life's flow and go with Her, as opposed to standing in resistance.
In the jewelry scene, dragonflies are used as pendants and charms to decorate earrings, necklaces, rings and bracelets. If you're looking for some dragonfly-inspired jewelry to adorn your ears this season, be sure to eyeball the curation I had fun creating down below! Enjoy!
Blue Bronze Dragonfly Earrings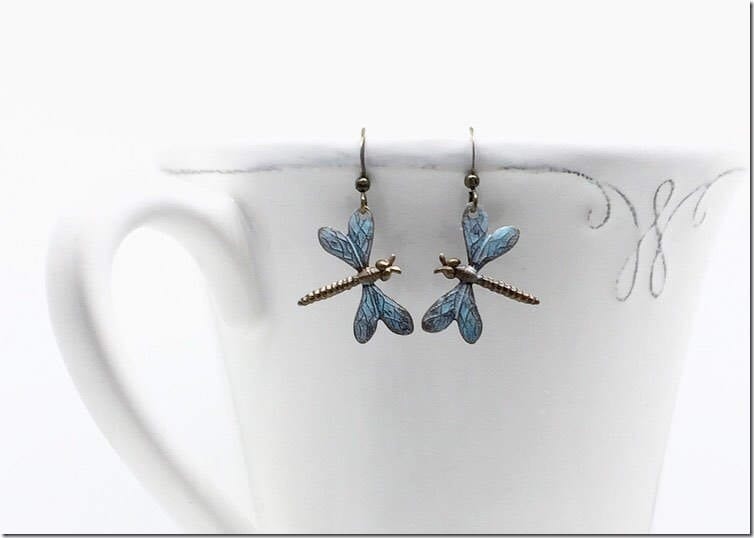 Bronze Dangly Dragonfly Earrings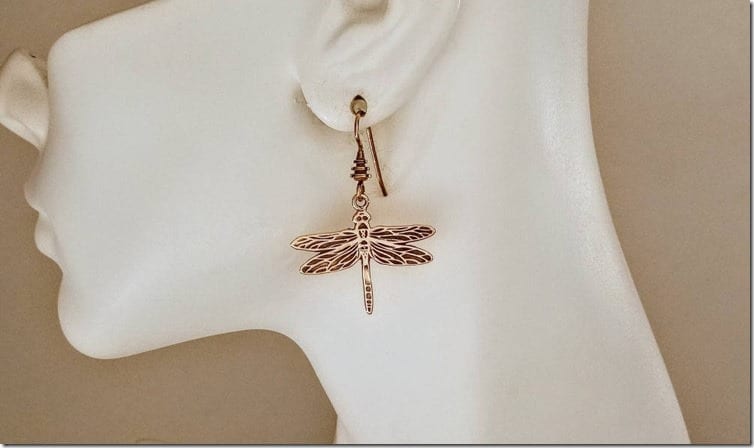 Dainty Dragonfly Stud Earrings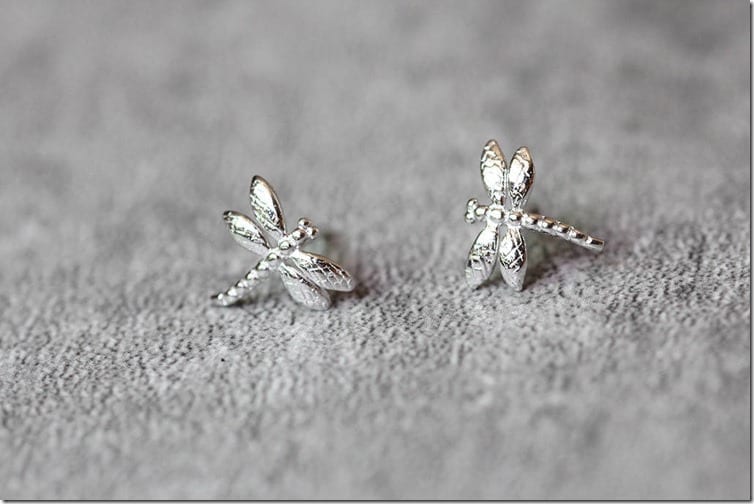 Dazzling Gold Dragonfly Earrings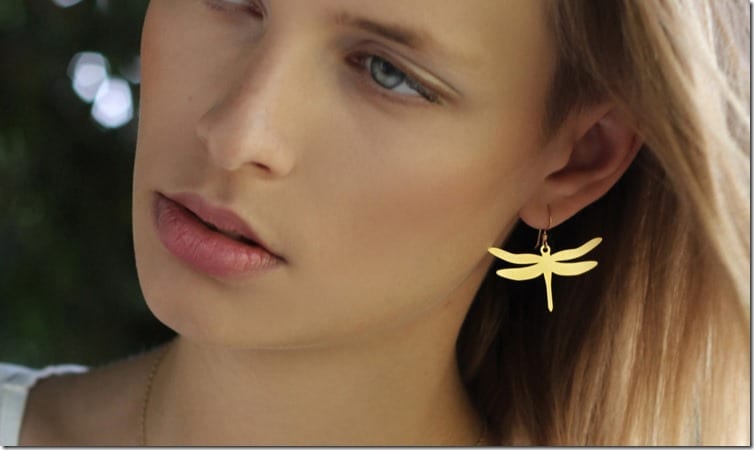 Small Dragonfly Stud Earrings
Sterling Silver Statement Dragonfly Earrings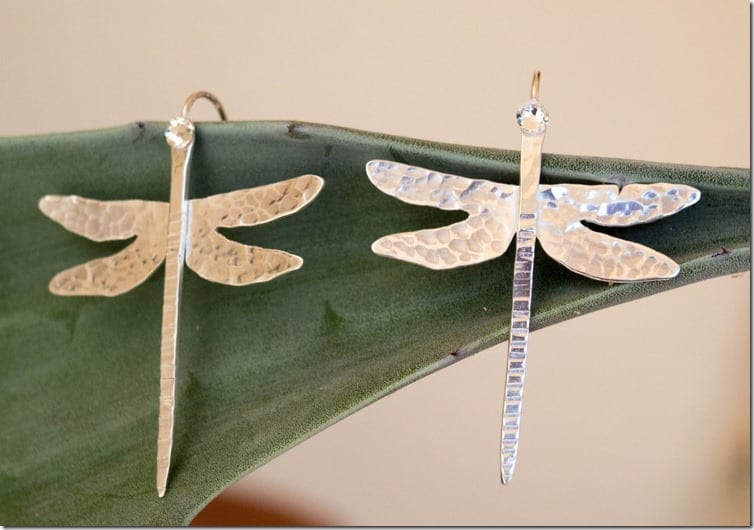 Teal Gold Hoop Dragonfly Earrings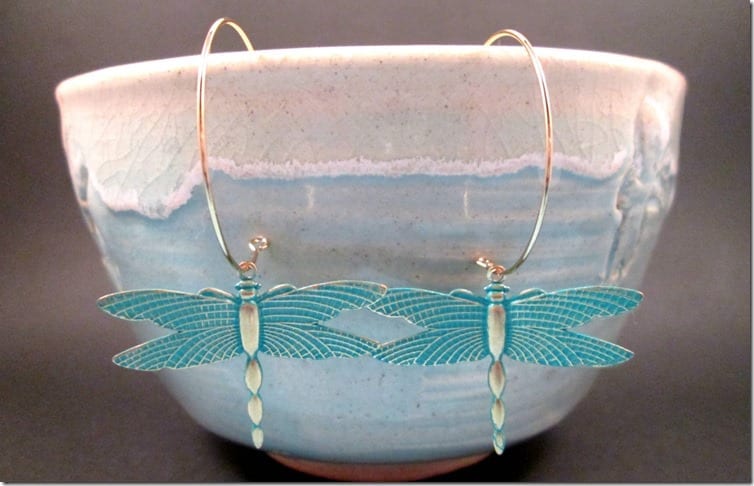 Victorian Style Dragonfly Earrings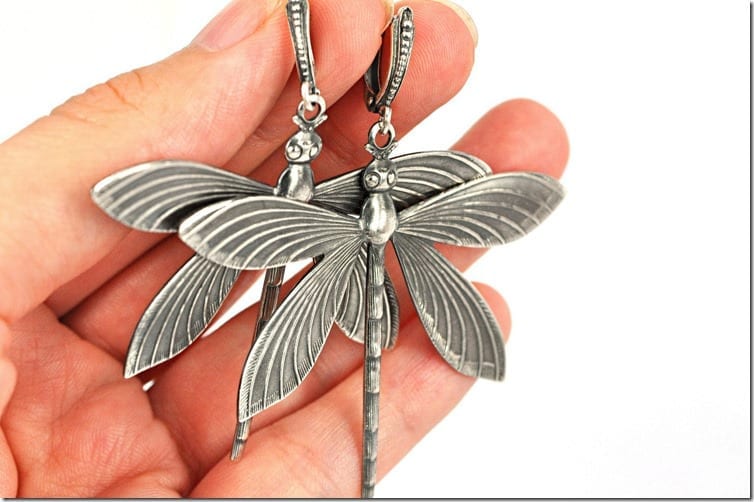 Which dragonfly earrings would you love to wear? Share below – I'd love to know!
"Self-talk reflects your innermost feelings." — Asa Don Brown
Disclosure: This post contains affiliate links, which means that if you click on one of the product links, a small commission may be credited to this site.
Love this post? Share it with your friends! Follow us for more fashion inspiration:
♥ Twitter ♥ Facebook ♥ Google+ ♥ Bloglovin ♥ Pinterest ♥ Polyvore ♥
© All images are copyrighted by their respective authors.
Here on Fashionista NOW, our one and very own Miss Reverie showcases the latest in fashion trends and its various social implications in our everyday lives. You may read more of her at REVERIE SANCTUARY.