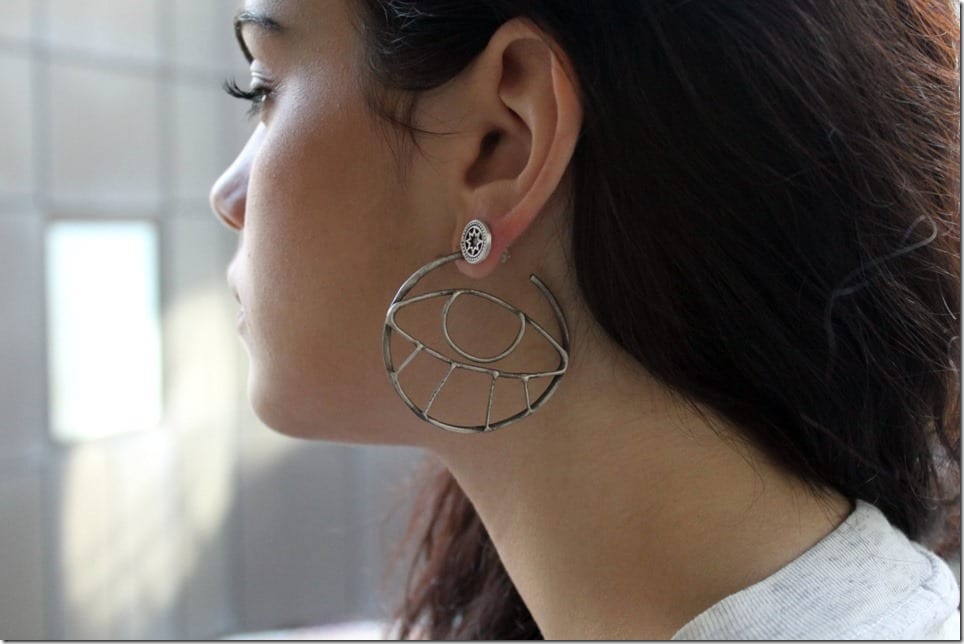 Credit | CATBLACKJEWELRY
A FRESH take of the worn look of the 90s hoop earrings to take your ear lobes straight out of the bling style rut.
Earrings are some of the easiest accessories to don that can set the tone for the rest of your outfit if you choose them right. In my world right now, unusual iterations of simple forms in earrings and the way they hang onto your earlobes take center stage in what makes an ear bling worth a second look.
You know when you see someone passing by and for some reason you have to do a double take to zone in to see what exactly about them that makes you want to take a closer look? Well, these hoop style earrings that I've just gathered from the jewelry trove of Etsy did that to me and will hopefully do that to you too. I love the 90s style hoop earrings that we have seen aplenty but what makes this new hoop design basking away on a level of their own is that they are actually studs or threader style earrings.
The way they hang creates this visual dissonance in me that has made me wonder a few times when I spot them on my favorite style bloggers. Instead of going through the piercing in your earlobe like the conventional 90s earrings, you can see the full circle of the hoop when the wearer is directly facing you. I don't know why but I'm pretty obsessed with this particular appearance and have resorted to putting this earring style in my 2017 must-have bling list.
I hope you will enjoy looking through the compilation of delightfully UNUSUAL statement hoop style earrings down below and see why I love them so much!
Edgy Geometric Hoop Earrings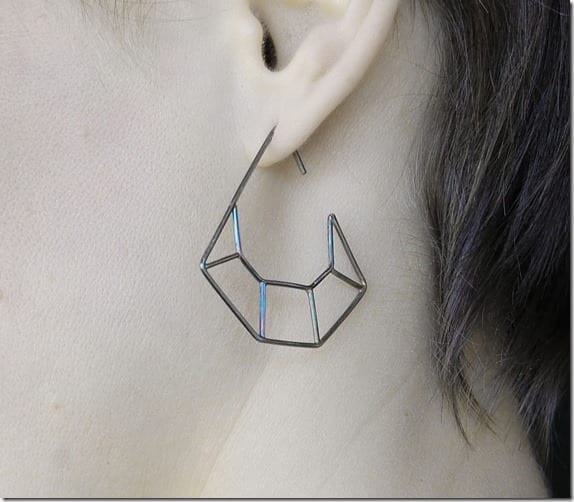 Statement Oval Hoop Stud Earrings
Gold Disc Round Hoop Stud Earrings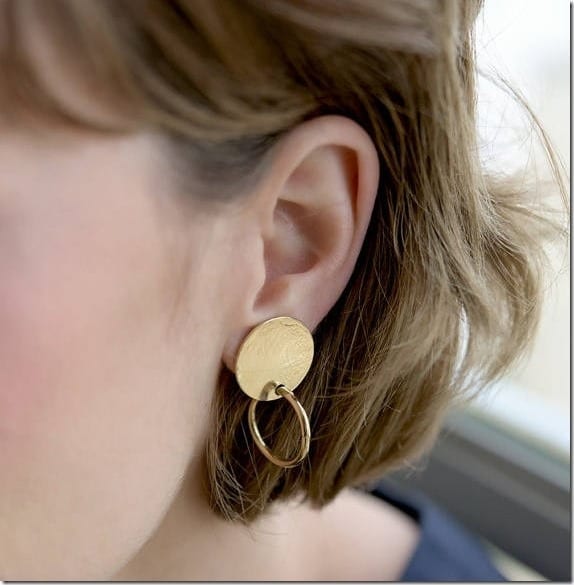 Minimalist Silver Hoop Earrings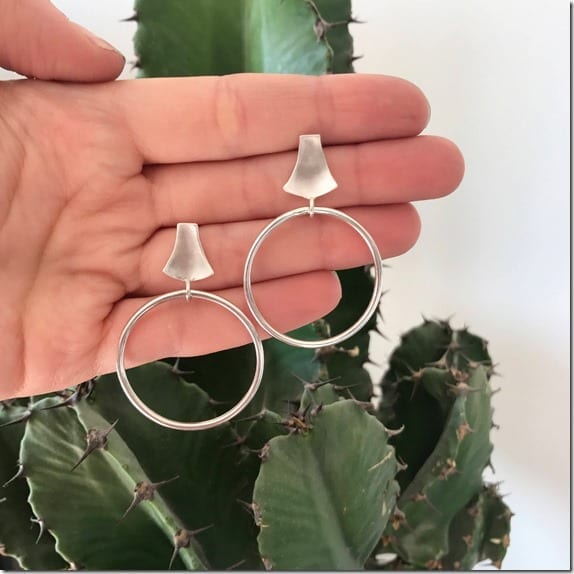 Rhinestone Oversized Statement Hoops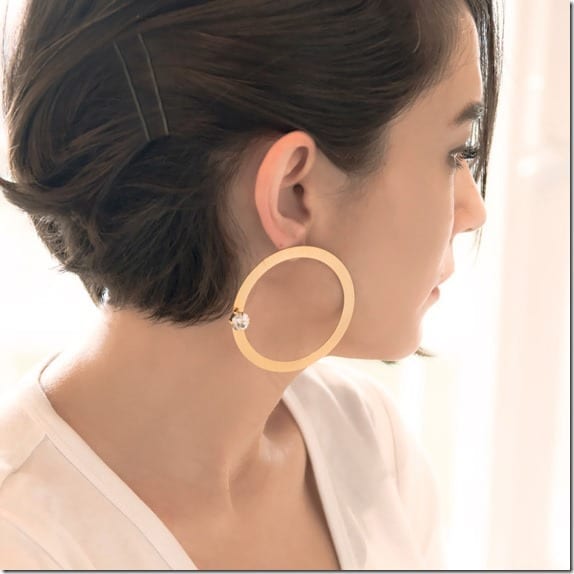 Silver Bar Link Hoop Earrings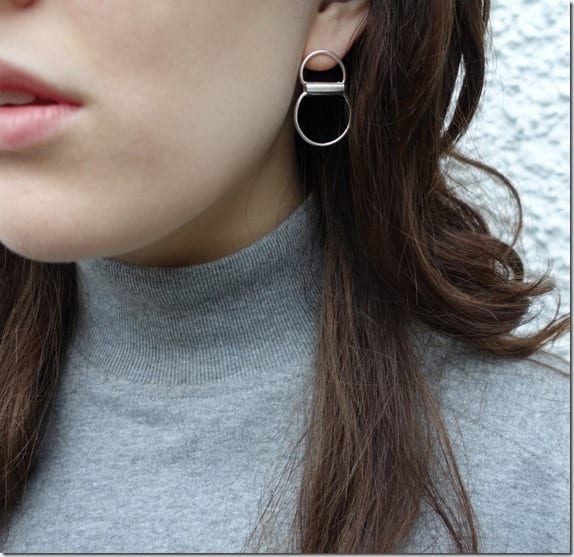 Textured Bar Hoop Earrings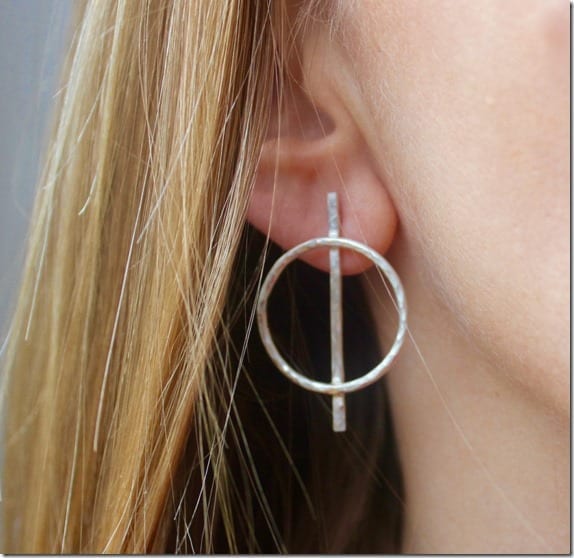 Vintage 80s Doorknocker Hoop Earrings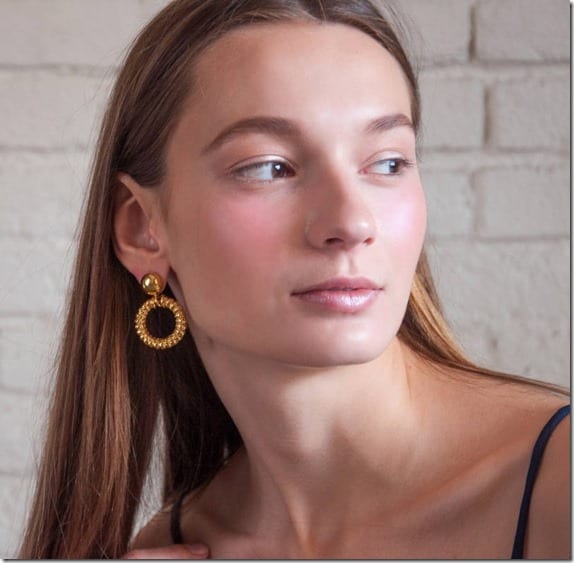 Threader Hoop Earrings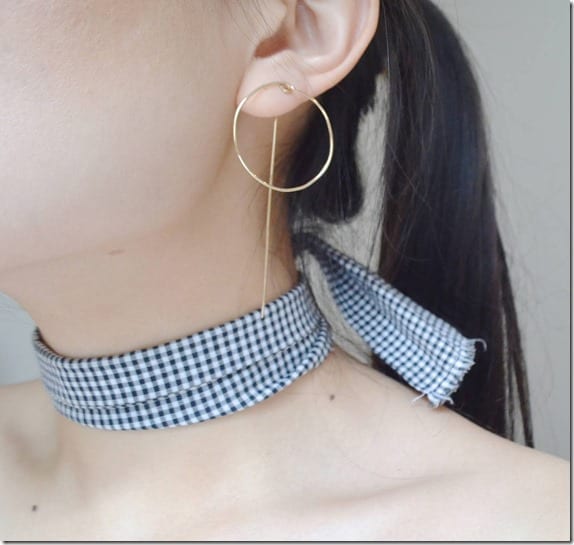 Eye Of Providence Statement Hoops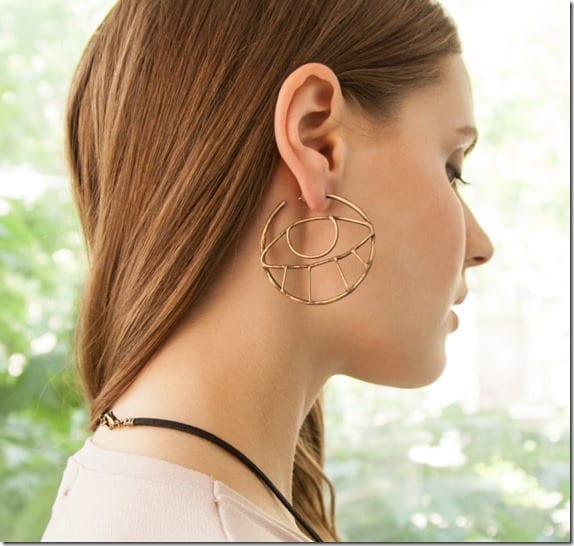 Which hoop style earrings would you love to wear? Share below – I'd love to know!
"Self-knowledge involves relationship. To know oneself is to study one self in action with another person. Relationship is a process of self evaluation and self revelation. Relationship is the mirror in which you discover yourself – to be is to be related." — Bruce Lee
Disclosure: This post contains affiliate links, which means that if you click on one of the product links, a small commission may be credited to this site.
Love this post? Share it with your friends! Follow us for more fashion inspiration:
♥ Twitter ♥ Facebook ♥ Google+ ♥ Bloglovin ♥ Pinterest ♥ Polyvore ♥
© All images are copyrighted by their respective authors.
Here on Fashionista NOW, our one and very own Miss Reverie showcases the latest in fashion trends and its various social implications in our everyday lives. You may read more of her at REVERIE SANCTUARY.