Lovers of triangles: Why not add more triangle-shaped things in your life?
You know me, ladies and gents, I can't stop it with triangles that I might have to attend Triangle Fanatic Anonymous.
From ear bling to triangle isles (recently, I found out that you can customize a triangular counter top to make use of small living spaces and the mind was blown!) there are simply too many ways to sprinkle our lives with triangles and crafty people know it!
I've done a post highlighting triangle bags before but how could I not give it an update when bag crafters from across the globe have new designs out and available for the taking? From statement handbags to transparent coin purses, the triangle shape has been used as a major inspiration as it appeals to those with an eye for geometric constructions that lean on the minimalist, industrialized side.
A triangle bag can be the exciting topper to your OOTD this time of the year, and the shape appeals to everyone, regardless gender and age (except for kids and people prone to injuring themselves for no reason, as the pointy ends may be hazardous).
The out-of-the-box shape can give your outfit something of a jolt as it is unexpected. Know anyone like myself, who goes cuckoo over triangle-shaped things? Then, they'll LOVE you even more for giving them a surprise in the form of triangle bags!
Excited to see what's out there presently in the world of triangle bags? Awesome! This list below is for you and I hope you will enjoy looking through this triangular delightful-ness.
Black Leather Triangle Bag
Black Origami Triangle Clutch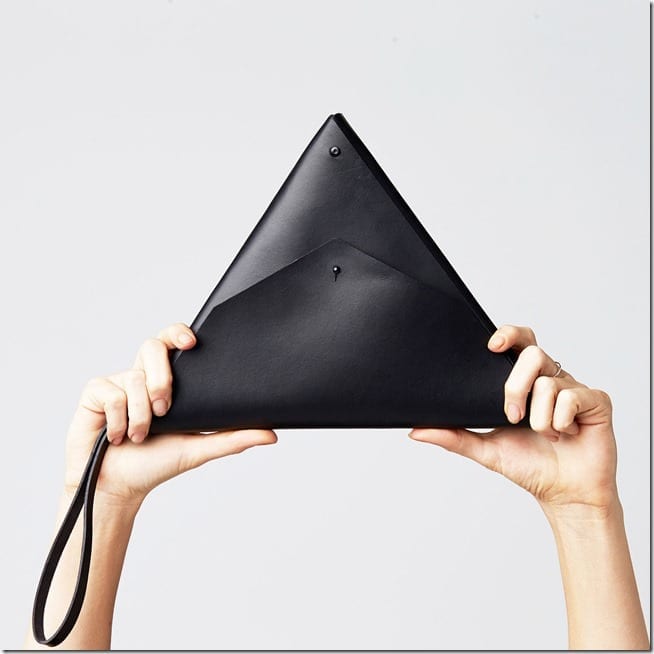 Minimalist Wooden Triangle Purse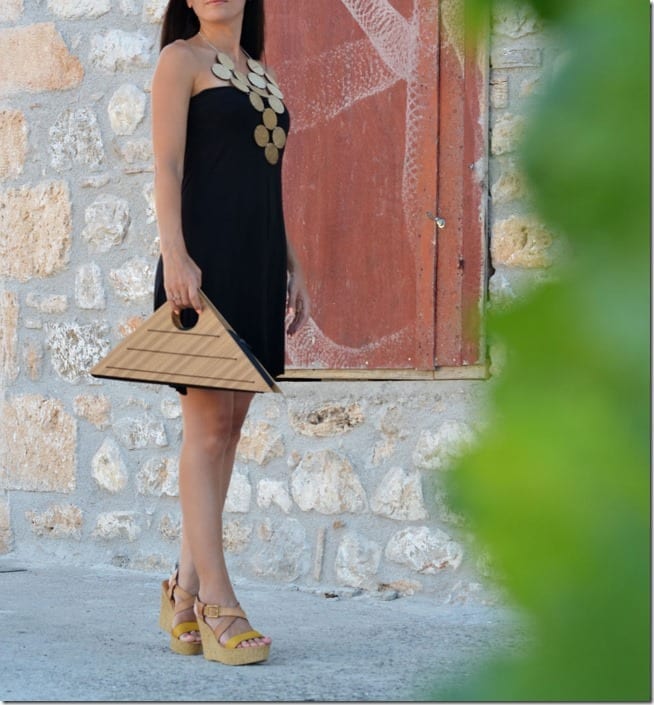 Transparent Triangle Coin Clutch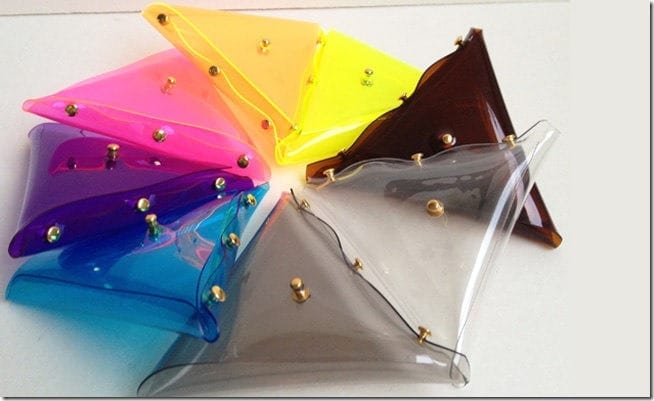 Origami Style Tan Triangle Clutch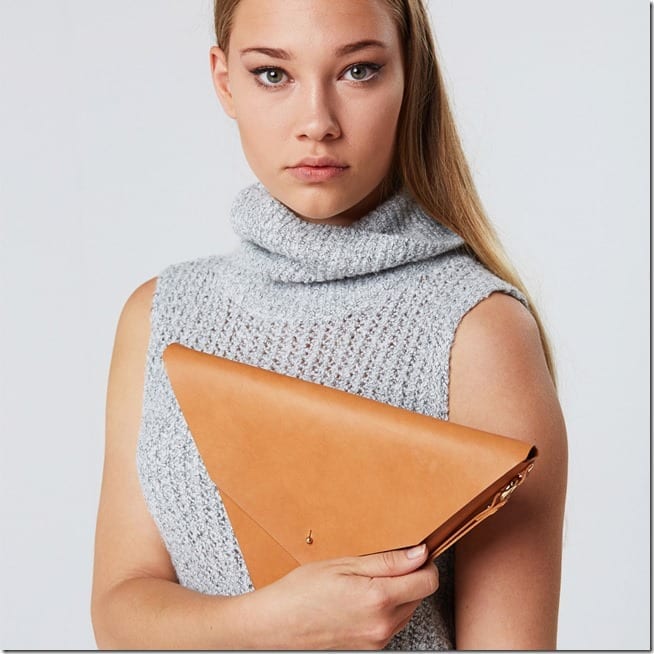 Original Leather Triangle Handbag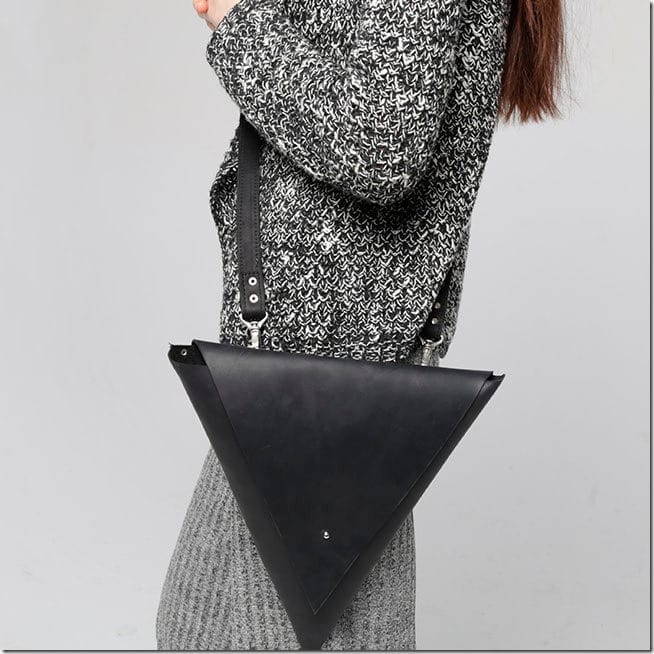 Rainbow Triangle Cork Wristlet Pouch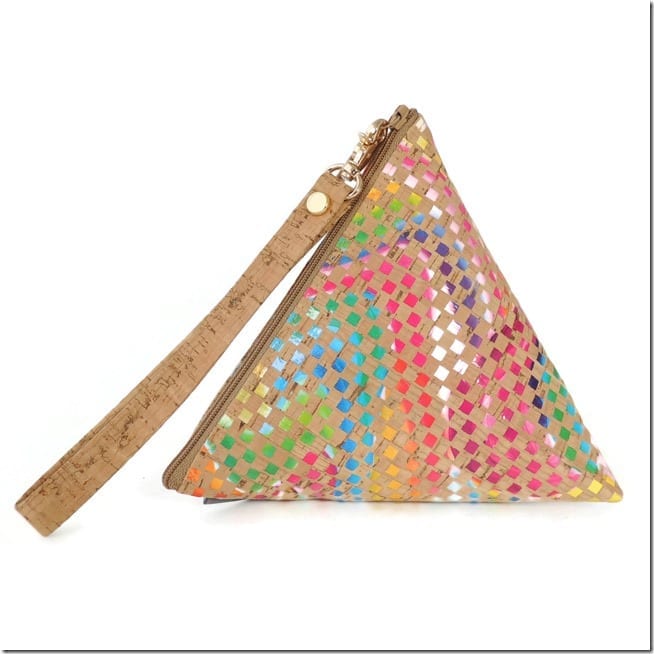 Which triangle bag style makes your heart melt? Share below – I'd love to know!

"Life is a collection of moments. Mindfulness is beautification of the moments." — Amit Ray
Disclosure: This post contains affiliate links, which means that if you click on one of the product links, a small commission may be credited to this site.
Love this post? Share it with your friends! Follow us for more fashion inspiration:
♥ Twitter ♥ Facebook ♥ Google+ ♥ Bloglovin ♥ Pinterest ♥ Polyvore ♥
© All images are copyrighted by their respective authors.
Here on Fashionista NOW, our one and very own Miss Reverie showcases the latest in fashion trends and its various social implications in our everyday lives. You may read more of her at REVERIE SANCTUARY.