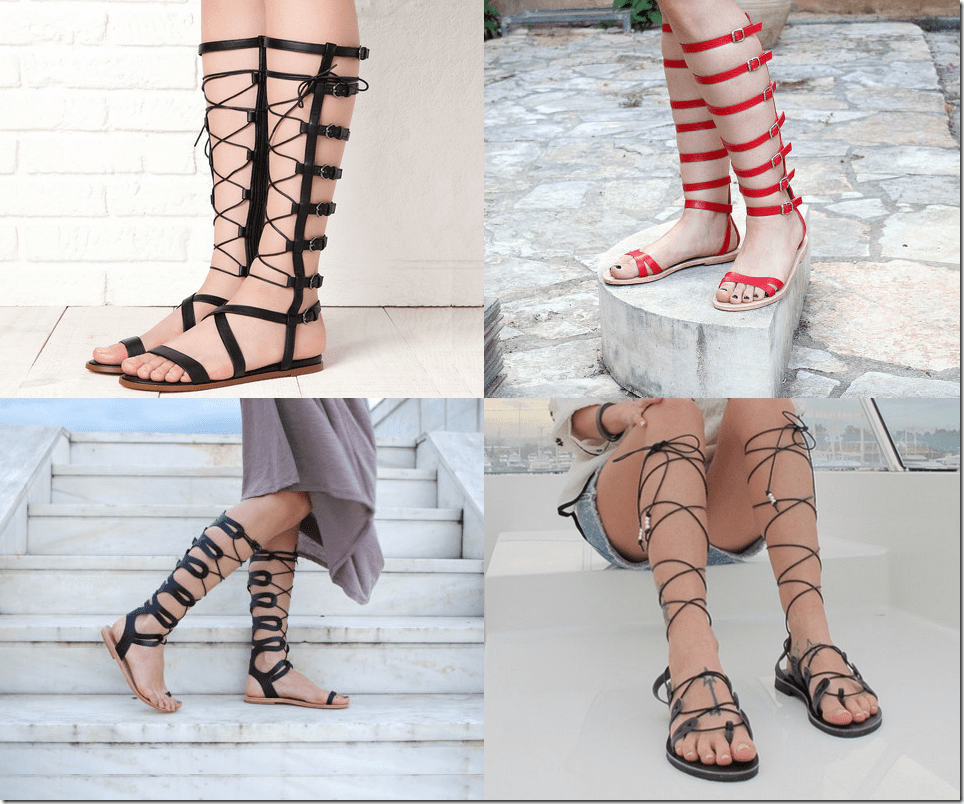 A reader emailed me asking where can she find tall gladiator sandals here in Malaysia and what are the factors to consider when buying them online. I answer her questions here in this post.
Honestly, it can be quite a long hunt to find for a pair that is not only appealing to the eye and feet but also to the wallet. In this post, I have curated a list of tall gladiator sandals that hopefully will appeal to you and a few factors to take into account when you're planning to shop for knee high gladiator sandals online.
As it is, it can be a challenge to find the right pair of jeans that hug your curves right while giving you extra support and lift where needed. If you've ever shopped for jeans at any physical store like any other regular human being, you will know that it takes more than a few tries especially when you are trying out for a different cut or style of jeans of a new brand for the first time.
The same thing can be said when you're hunting down a pair of tall gladiator sandals. We are all blessed with feet of various sizes but unfortunately the size of our feet isn't just one factor to consider with this type of footwear. With shoes that end at about the ankle, we look at how they fit the width of our foot, the height of our arch and the ankle.
When knee high gladiator sandals are concerned; heeled of flat, other factors to consider come piling; it includes how the lace or strap envelop you at your ankles and how it proceeds to fit you further as it hugs your muscular, thin, thick or soft calves.
With handmade gladiator sandals, you can discuss all this in detail with your shoe maker to get them tailored perfectly to your legs. You should also consider whether you want the sandals to be very strappy, chunky or simpler in design, made out of lace that can be tied according to your liking and even washed and dried after.
The chunky straps may look good on thin or slender legs, but if your legs are shorter or meatier, you may want to opt for straps or lace that is thinner and much subtler in design.
As always, enjoy the selection below!

♥ LoveFromCyprus | greek leather knee high gladiator sandals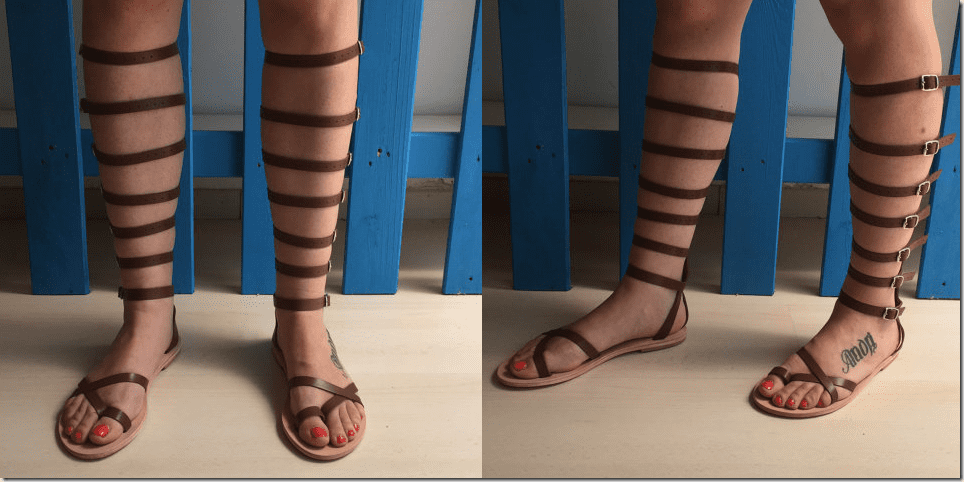 ♥ SpartaSandals | brown leather spartan gladiator sandals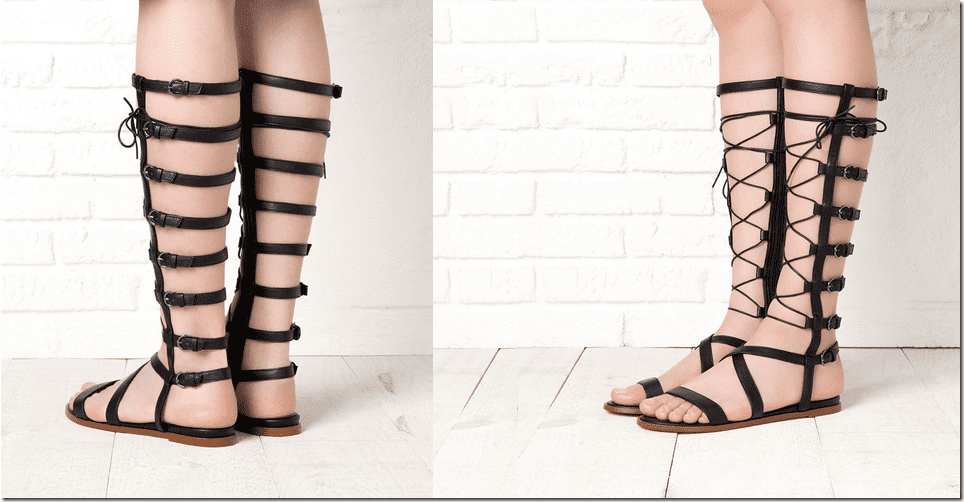 ♥ Bershka Malaysia | black roman gladiator sandals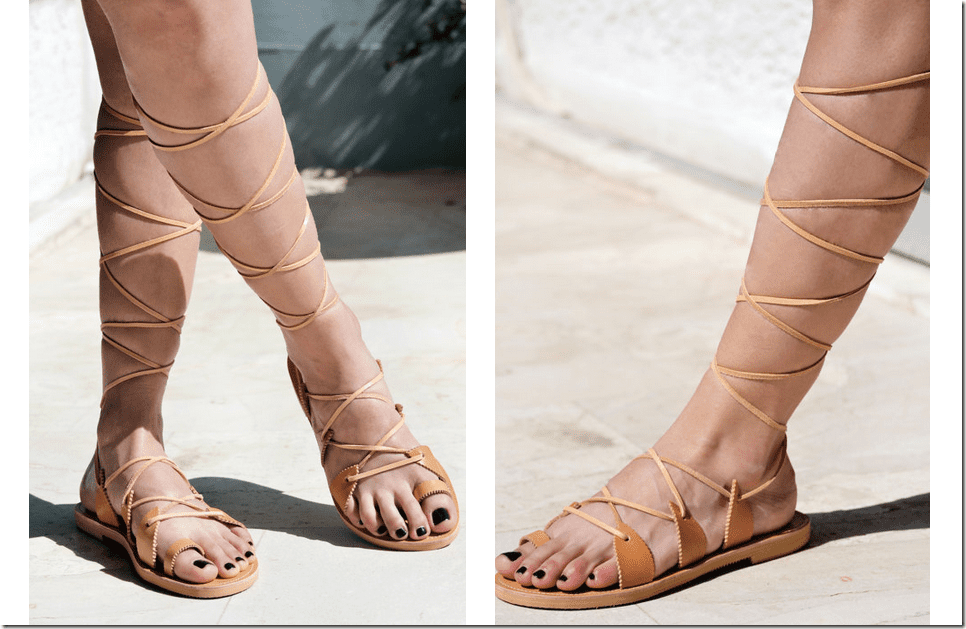 ♥ SAVOPOULOS | leather lace up gladiator sandals
♥ GreekChicHandmades | elegant black leather gladiator sandals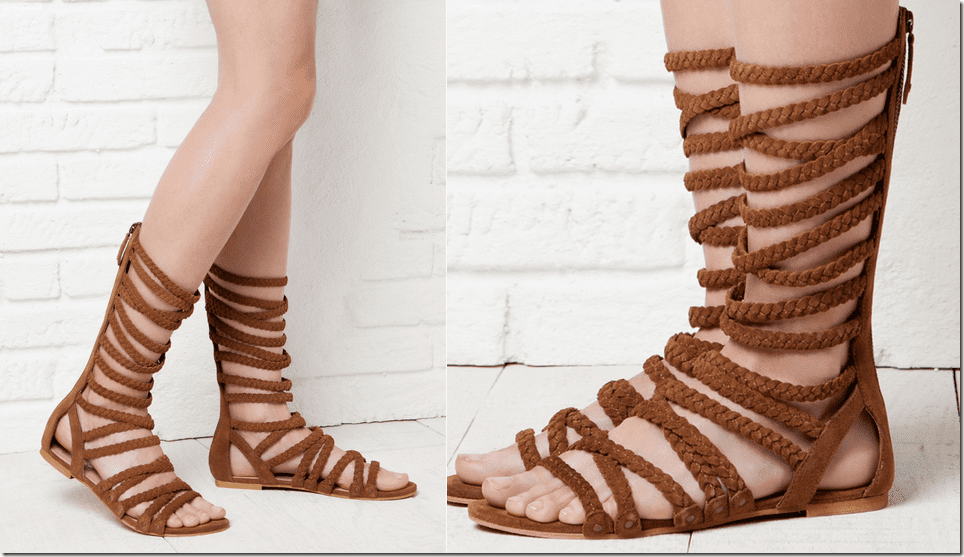 ♥ Bershka Malaysia | brown leather gladiator sandals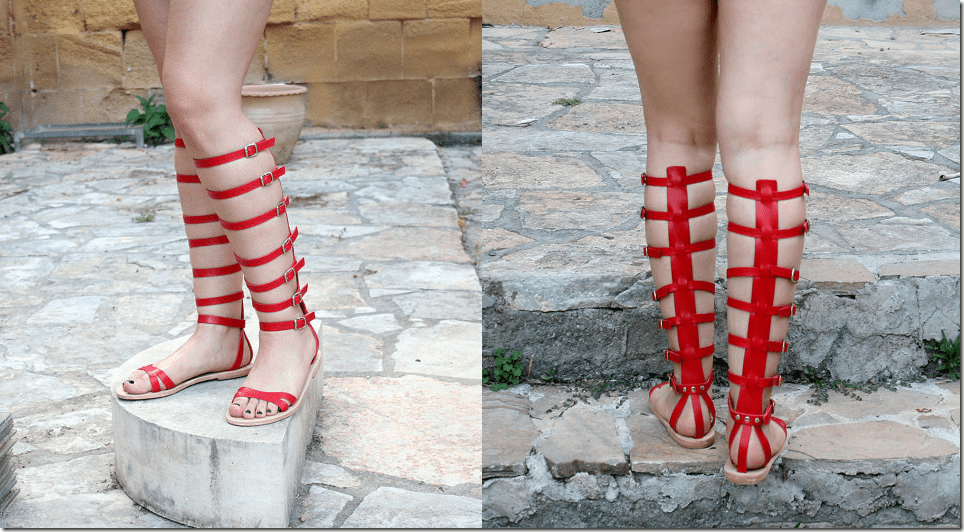 ♥ gothspecks | red leather knee high gladiator sandals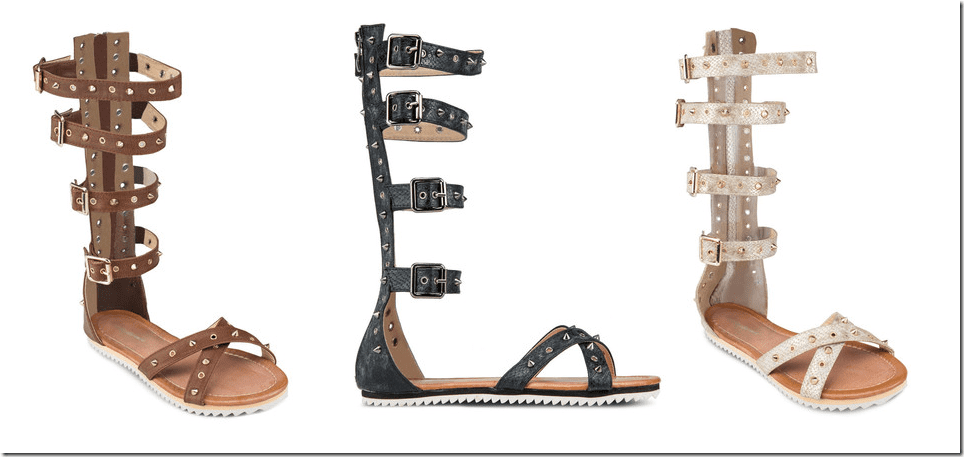 ♥ Something Borrowed| tall studded gladiator sandals (brown, black and grey)
Which gladiator sandal style is your favorite? Share below – I'd love to know!
"Fashion cannot make you sexy. Experience makes you sexy. Imagination makes people sexy. You have to train yourself, you have to study, and you have to live your life." — Yohji Yamamoto
Disclosure: This post contains affiliate links, which means that if you click on one of the product links, a small commission may be credited to this site.
Love this post? Share it with your friends! Follow us for more fashion inspiration:
♥ Twitter ♥ Facebook ♥ Google+ ♥ Bloglovin ♥ Pinterest ♥ Polyvore ♥
© All images are copyrighted by their respective authors.
Here on Fashionista NOW, our one and very own Miss Reverie showcases the latest in fashion trends and its various social implications in our everyday lives. You may read more of her at REVERIE SANCTUARY.