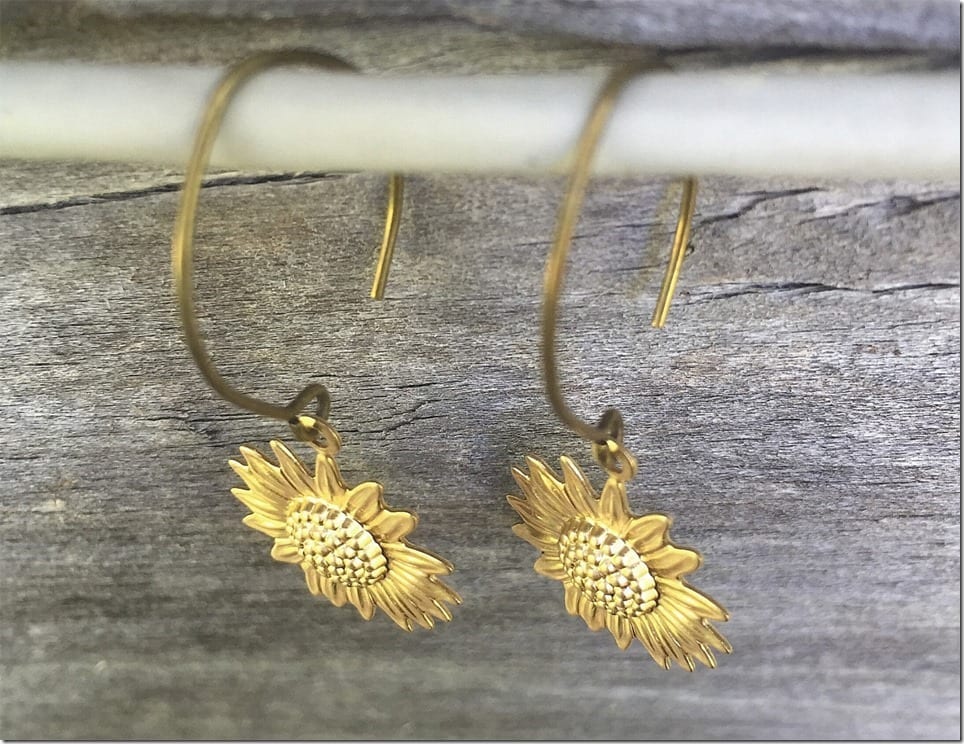 Looking for gorgeous sunflower earrings? Here's a list of earrings inspired by the flowers that always face the sun.
Sunflowers are my top favorite kind of flower, if you ask me personally.
I can't explain why, but something about its firm-standing, tall and always-facing-for-the-sun pose appeals and also, the fact that they're not just a pretty face as they are used to absorb nuclear radiation toxins make them even more awesome!
Other reasons why I love sunflowers?
Well, here you go:
The tallest sunflower was over 30 feet! How amazing is that?
In French, a sunflower's called tournesol – meaning, turn with the sun as it will always turn to seek the sun in its bud phase.
There are 1000 – 2000 seeds per one sunflower  – A fantastic food source for birds and us, humans!
Each sunflower consists of thousands tiny flowers – wow! The signature yellow bloom with brown center has about 2000 individual flowers!
So, it's only ever natural that I dedicate a post of earrings inspired by sunflowers! If your love for sunflowers is strong as mine or you know someone who would beam in delight at the sight of sunflowers of any form, then the earring collection down below would hopefully give you plenty of inspo! Enjoy!
80s Vintage Sunflower Earrings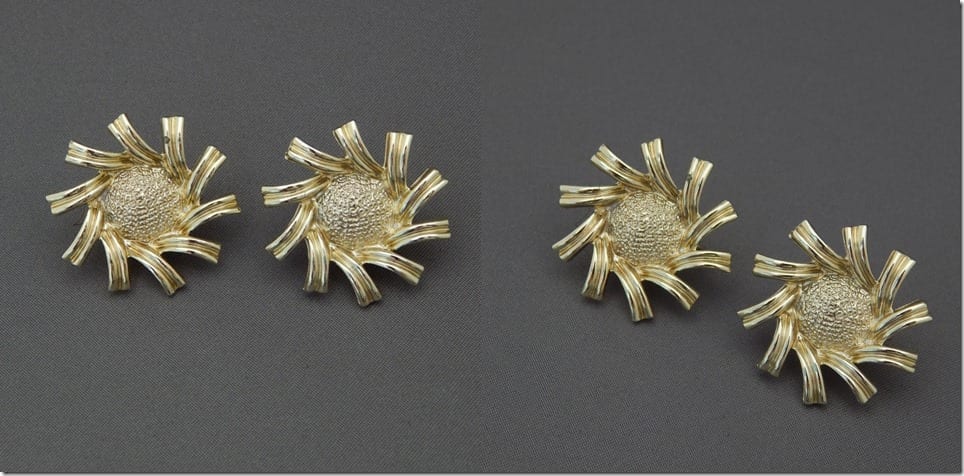 90s Inspired Sunflower Charm Earrings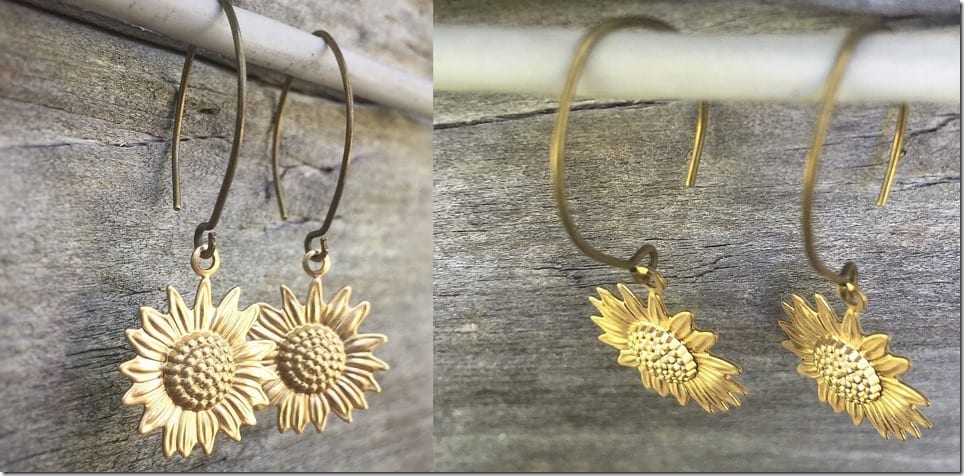 90s Vintage Antique Sunflower Earrings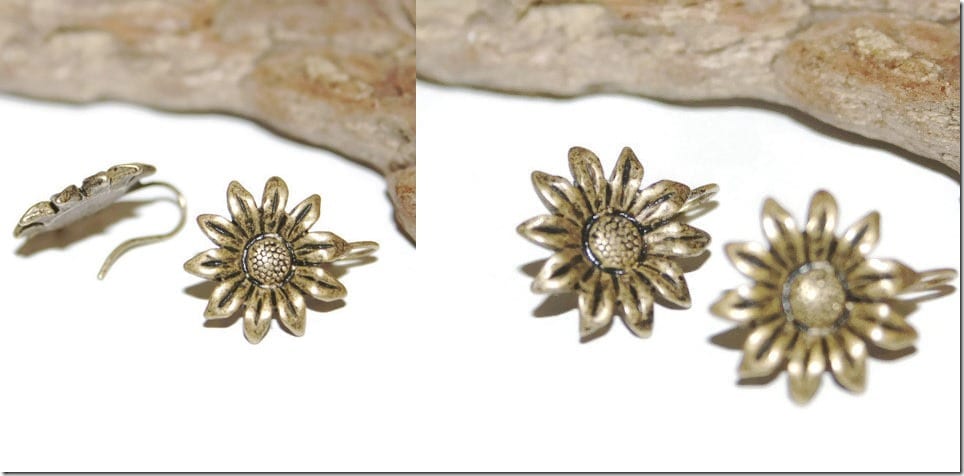 Antique Gold Dangle Sunflower Earrings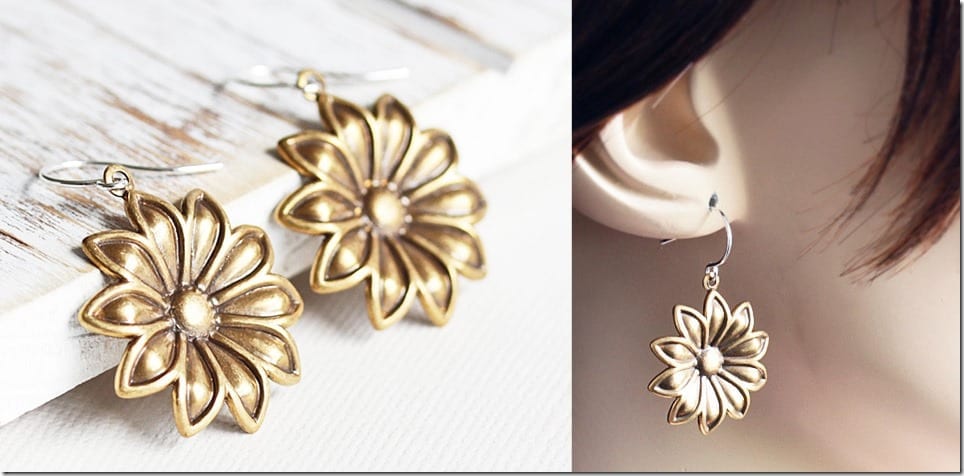 Boho Bronze Sunflower Earrings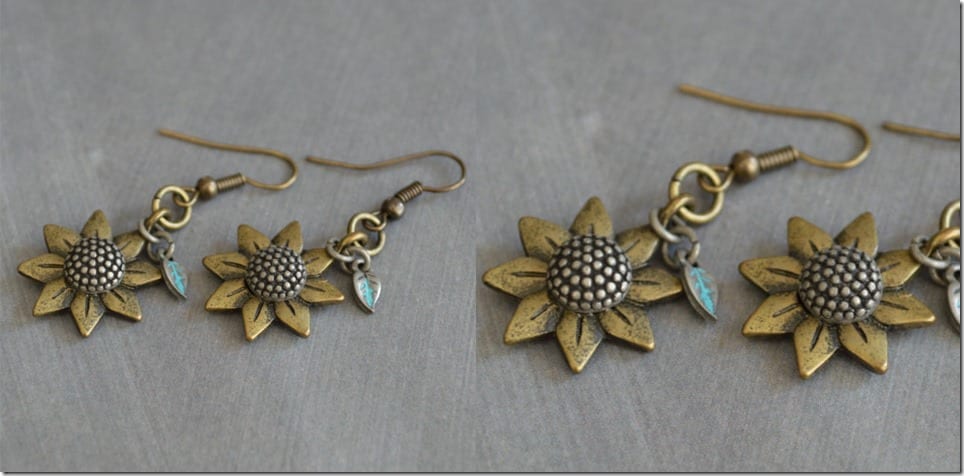 Rustic Bronze Sunflower Earrings
Two-Tone Gold Dainty Sunflower Earrings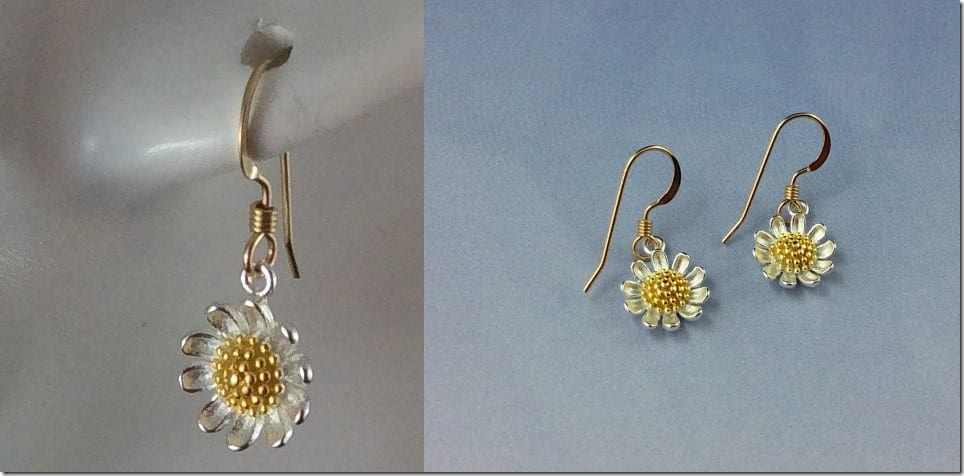 Which sunflower earrings are your favorite? Share below – I'd love to know!
Reference: Sunflower Facts – Things You Didn't Know About Sunflowers
When you stand in your own authority, based in your own direct experience, you meet that ultimate mystery that you are. Even though it may be at first unsettling to look into your own no-thingness, you do it anyway. Why? Because you no longer want to suffer. Because you're willing to be disturbed. You're willing to be amazed. You're willing to be surprised. You're willing to realize that maybe everything you've ever thought about yourself really isn't true. — Adyashanti
Disclosure: This post contains affiliate links, which means that if you click on one of the product links, a small commission may be credited to this site.
Love this post? Share it with your friends! Follow us for more fashion inspiration:
♥ Twitter ♥ Facebook ♥ Google+ ♥ Bloglovin ♥ Pinterest ♥ Polyvore ♥
© All images are copyrighted by their respective authors.
Here on Fashionista NOW, our one and very own Miss Reverie showcases the latest in fashion trends and its various social implications in our everyday lives. You may read more of her at REVERIE SANCTUARY.