Paint the town red when you slip into these gorgeous Japanese-inspired pieces that are centered upon the long-legged crane birds.
I've seen these birds in the sky and wondered what they're called. Always, the thing that stands out about this bird variety is the neck and legs. I can't say I've seen them up-close but they're a sight in the sky. And whenever I see one, I get so happy! Of course, I have to find them on clothing as well as I'm sure I'm not the only one appreciating the beauty of the cranes. Funnily enough, I never quite get used to calling them cranes as in my mind, I picture cranes used in building construction or for videography.
Alas, cranes they are and they're a family of large birds with long legs and necks. Some cranes migrate, some do not. Symbolically, cranes represent a love of joy and celebration of life. Their stunning mating dances have made them highly-regarded as symbolic birds across many cultures and throughout time. It is also regarded as the bird of vigilance. Through Asia, cranes are intertwined with symbols of happiness and eternal youth.
With that said, if you're looking for some gorgeous blouses, dresses and outerwear that carry cranes as their primary print in the background of dazzling red, I've got something just for you!
Have a look and get inspired! Enjoy.
Long Crane Bird Print Kimono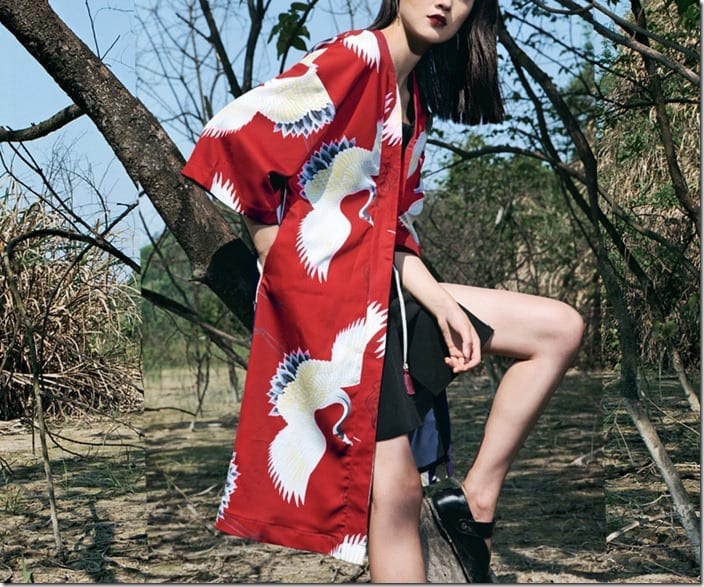 Long Red Crane Print Wrap Dress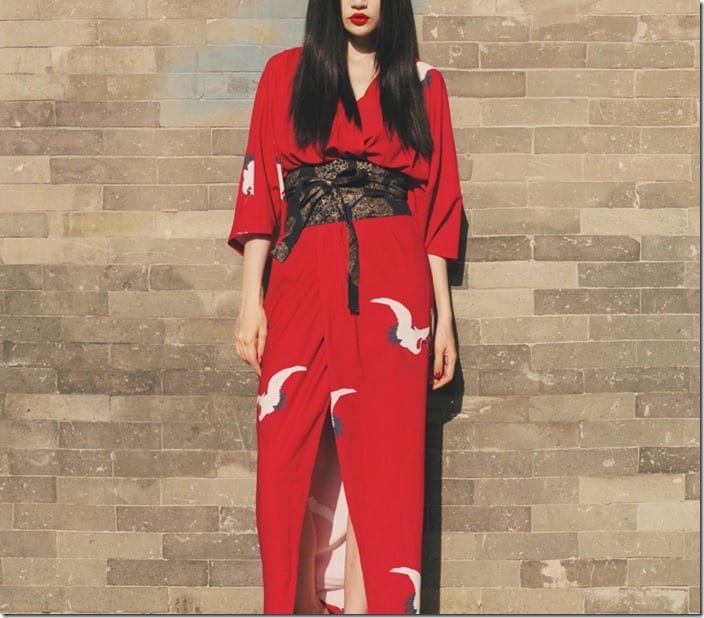 Long Sleeve Red Crane Wrap Blouse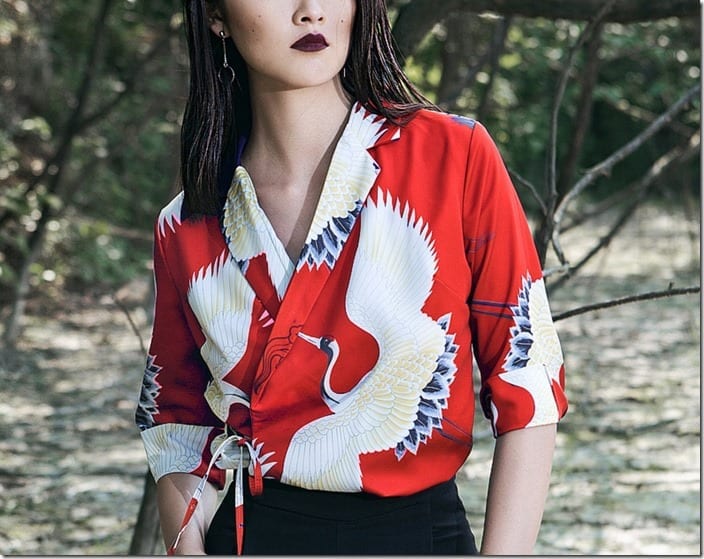 Loose Fit Flying Crane Red Pompom Dress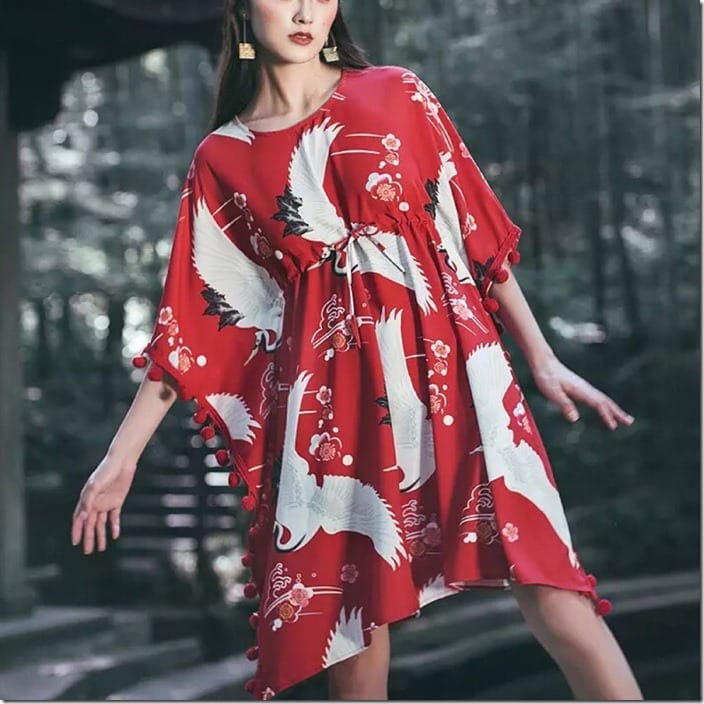 Red V Style Neck Crane Print Top
Statement Red Crane Wide Sash Coat
So, would you wear any of these stunning pieces? And which one would that be? Please share away in the comment space down below – I'd love to find out.
To find the universal elements enough; to find the air and the water exhilarating; to be refreshed by a morning walk or an evening saunter… to be thrilled by the stars at night; to be elated over a bird's nest or a wildflower in spring – these are some of the rewards of the simple life. — John Burroughs
Disclosure: This post contains affiliate links, which means that if you click on one of the product links, a small commission may be credited to this site.
Love this post? Share it with your friends! Follow us for more fashion inspiration:
? Twitter ? Facebook ? Google+ ? Bloglovin ? Pinterest ? Polyvore ?
© All images are copyrighted by their respective authors.
Here on Fashionista NOW, our one and very own Miss Reverie showcases the latest in fashion trends and its various social implications in our everyday lives. You may read more of her at REVERIE SANCTUARY.