Star-shapes are abundant in the jewelry-making world. The unmistakable stylized representation of a star that features the five points is forever embedded in our human psyche.
It remains a childhood fascination for many and I personally connect this very classic shape of a star to the carefree innocence of that phase in development. Glow-in-the-dark star stickers that decorate bedroom walls and the use of stars by teachers in primary school to grade performance are a few memories that stick out when I let my mind run back in time when stars first stood out as a decorative feature.
Of all the geometric shapes I've mentioned in my regular jewelry posts, the star has been left out on purpose as it feels too overrated but here it is — a star jewelry post nonetheless, as a throwback to a much simpler time.
Check out the star-shaped jewelry ideas curated down below for some quick bling inspo. Enjoy!
Adjustable Gold Star Ring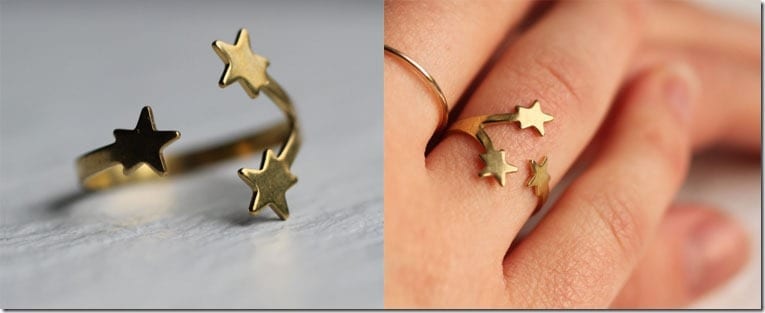 Dainty Three Tone Star Bracelet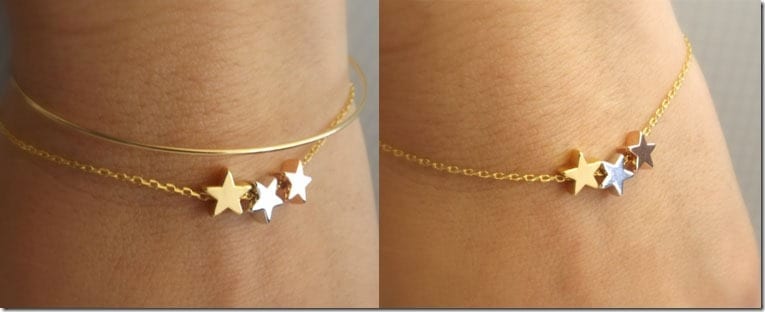 Gold Star Beaded Choker Necklace

Shimmery Gold Star Earrings

Sterling Silver Star Bracelet

Sparkly Star Collar Clip Jewelry
Tiny Gold Filled Star Necklace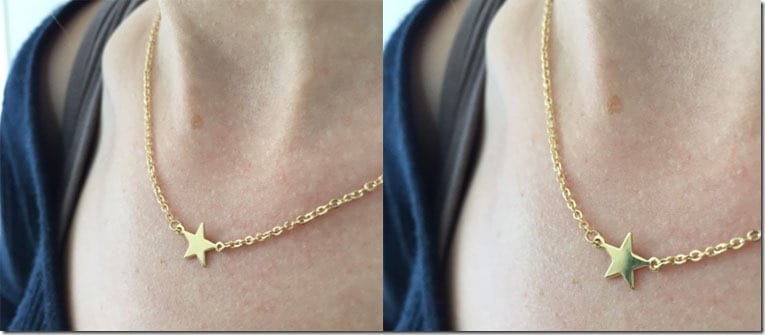 ♥ | Dollan
Which star-shaped piece of bling bling is your favorite? Share below – I'd love to know!
"We have to dare to be ourselves, however frightening or strange that self may prove to be." — May Sarton
Disclosure: This post contains affiliate links, which means that if you click on one of the product links, a small commission may be credited to this site.
Love this post? Share it with your friends! Follow us for more fashion inspiration:
♥ Twitter ♥ Facebook ♥ Google+ ♥ Bloglovin ♥ Pinterest ♥ Polyvore ♥
© All images are copyrighted by their respective authors.
Here on Fashionista NOW, our one and very own Miss Reverie showcases the latest in fashion trends and its various social implications in our everyday lives. You may read more of her at REVERIE SANCTUARY.