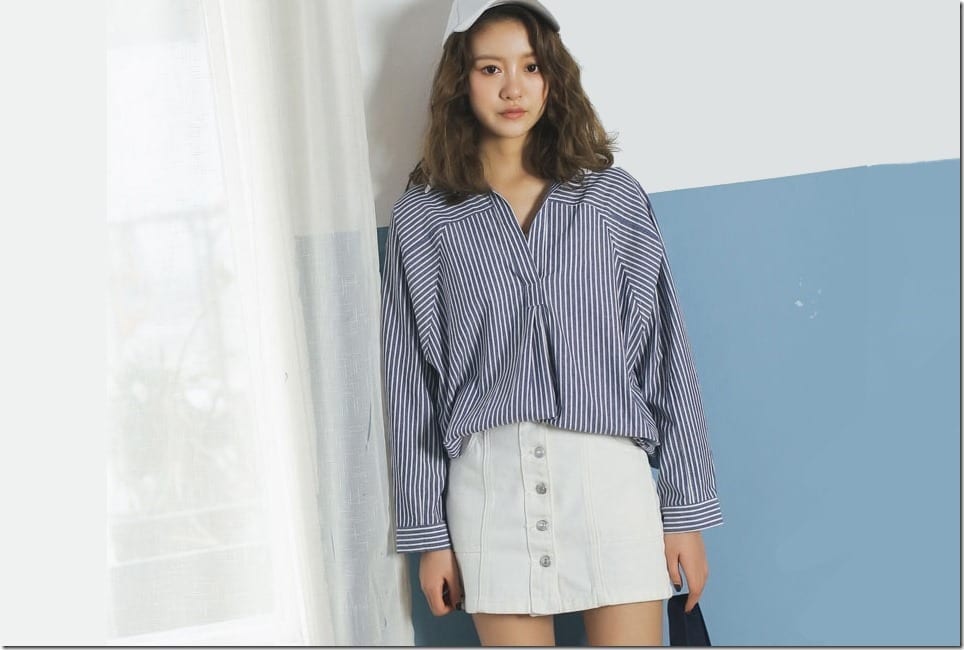 Boring shirts that look exactly like the male equivalent are great for the office for sure. Brunch with the squad or a solo fun friend, also known your cat? Heavens, please no!
Button-up shirts can get dangerously boring if we're talking about the ones worn to the conservative workplace. Retire those tired office shirts at least when you're out for brunch, high tea or supper.
With shirts that break the perceived standards of the usual stifling garden-variety options, they instantly lift you out of the style rut that may have descended your wardrobe as we near October and that is okay, you're never alone.
If your idea of a button-up shirt has been constricting in terms of design, fret not as I would like to invite you to consider the latest breed of shirts that make use of the subtlest details and adornments you often see in say, blouses. The fashionista in you will be very excited to wear shirts of this kind because well, if getting creative in the styling department is part of your huge hobby slash obsession, then you, deserve a unique shirt or two.
Be honest, ladies: Collared shirts can truly be repetitive and even stuffy at times but if you're a bit of a style rebel, the virtual shelf of ZALORA Malaysia has a ton of shirts with personality to keep up with your magnetic disposition.
To help you get an idea of what in the universe do I mean by a shirt with personality, I have gathered a list of SEVEN button-ups to help you to paint a mental picture of these rebel shirts.
Eyeball below, shall we? Enjoy!
Cold Shoulder Gingham Shirt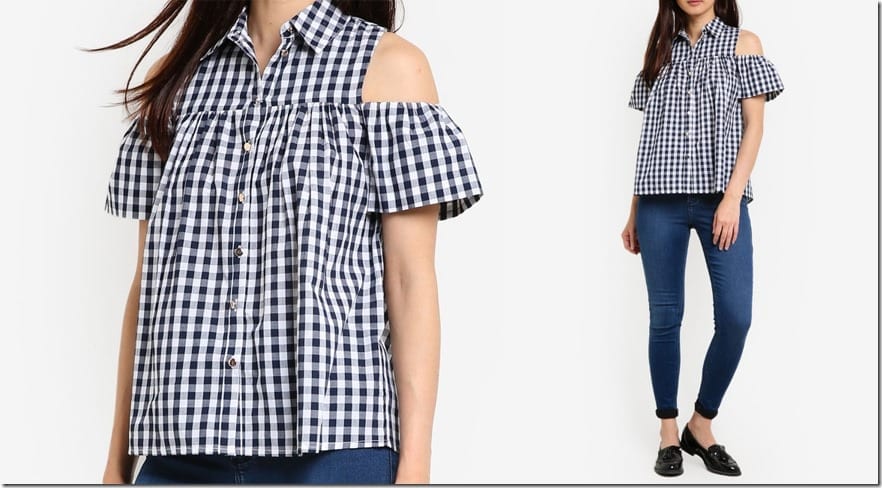 Floral Applique Frill Sleeve Shirt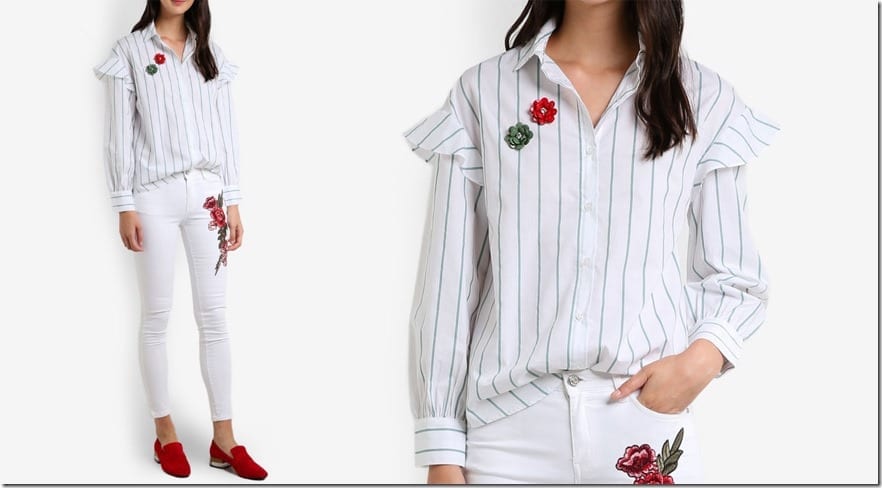 Oriental Ruffle Neck Stripe Shirt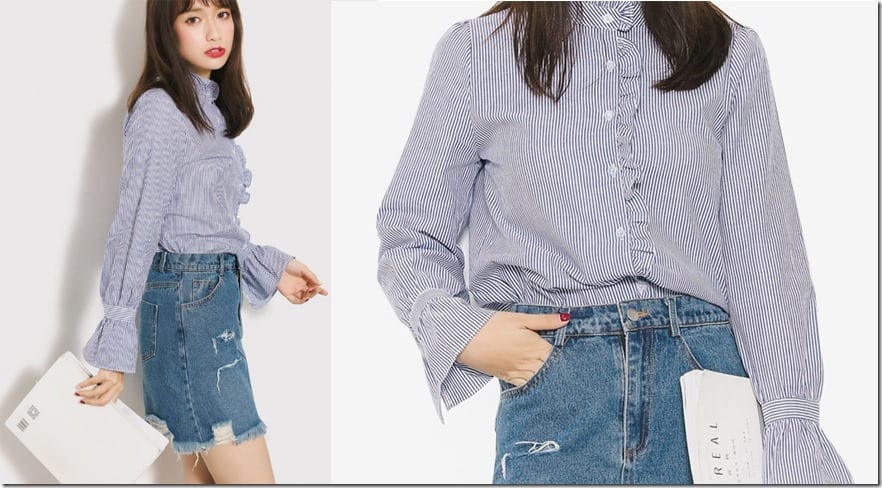 Oversize Asymmetric Hem Layered Stripe Shirt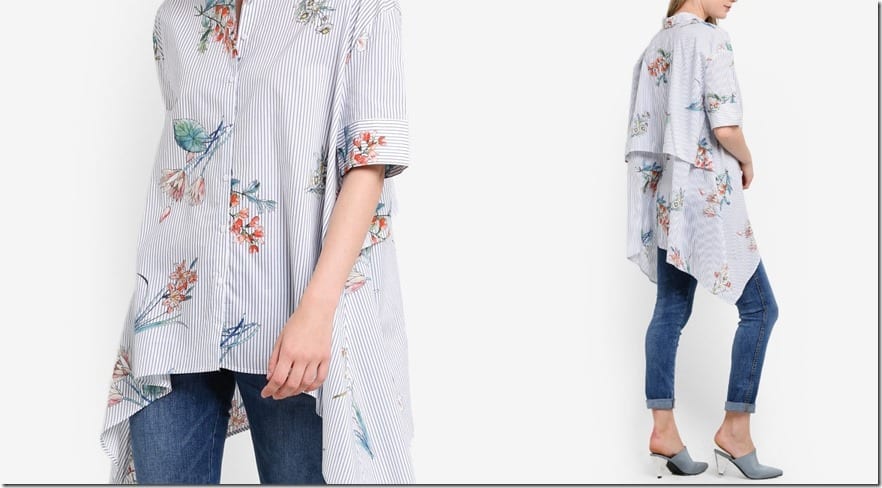 Short Ruffle Sleeve Stripe Shirt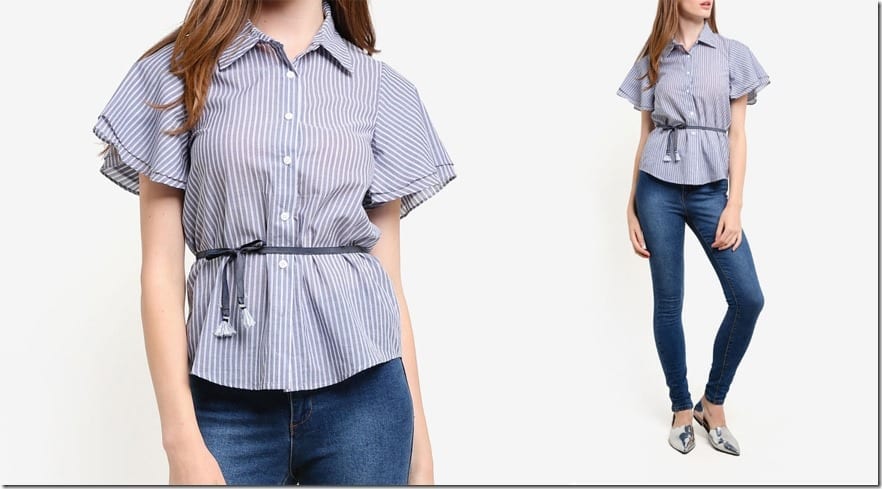 Victorian Lace Shirt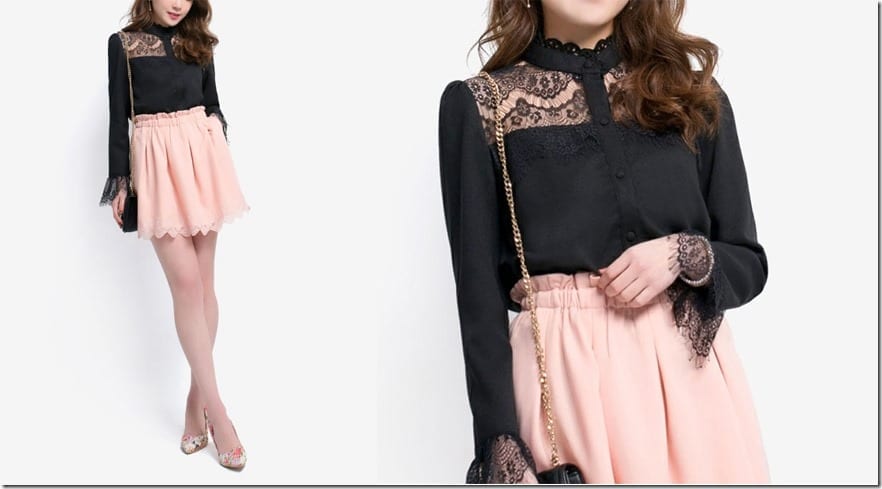 V-Neck Stripe Shirt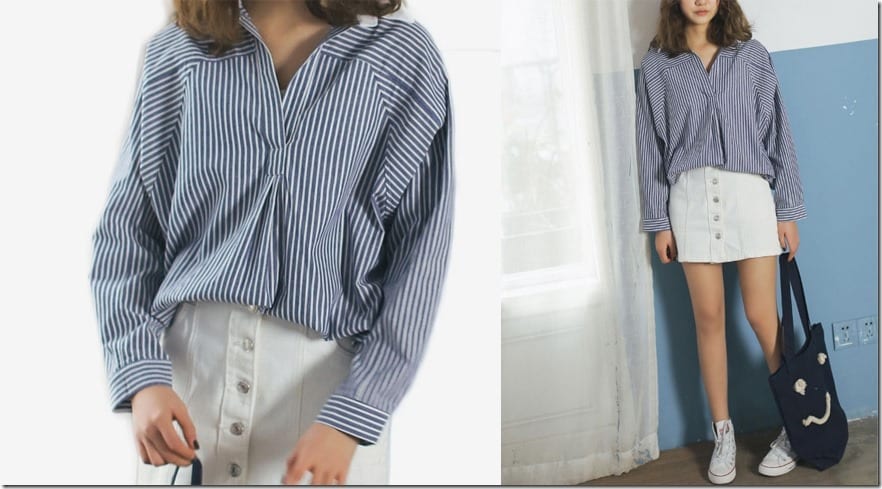 Which shirt is the best fit to your style personality? Share below – I'd love to know!
"The resting place of the mind is the heart. The only thing the mind hears all day is clanging bells and noise and argument, and all it wants is quietude. The only place the mind will ever find peace is inside the silence of the heart. That's where you need to go." — Elizabeth Gilbert
Disclosure: This post contains affiliate links, which means that if you click on one of the product links, a small commission may be credited to this site.
Love this post? Share it with your friends! Follow us for more fashion inspiration:
♥ Twitter ♥ Facebook ♥ Google+ ♥ Bloglovin ♥ Pinterest ♥ Polyvore ♥
© All images are copyrighted by their respective authors.
Here on Fashionista NOW, our one and very own Miss Reverie showcases the latest in fashion trends and its various social implications in our everyday lives. You may read more of her at REVERIE SANCTUARY.