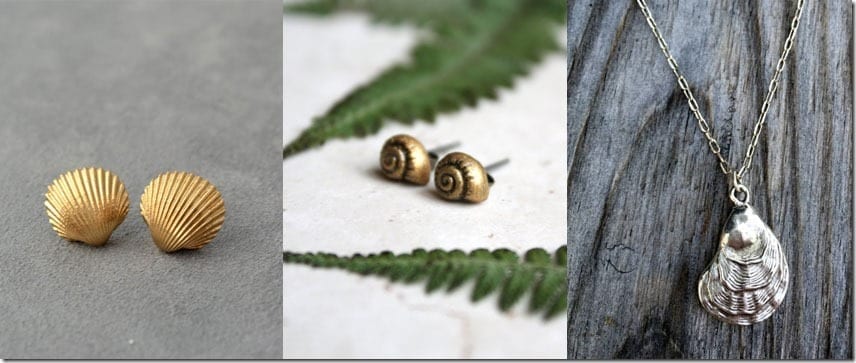 Seashell-inspired jewelry for those who desire to have a piece of the ocean near.
The spotlight today is on the ocean-inspired seashells and how they feature in modern jewelry. Seashells were once used as a currency in many cultures in the old days and they're often associated with the symbols of love and fertility. As a home for soft and tiny worm-like creatures known as mollusks, seashells are also thought of as a charm to protect the wearer from harm. How you personally view them also adds to the unique meanings associated with the seashells you gather or are gifted to you.
For me, seashells are deeply embedded with the vastness of the ocean where they come from. And the ocean holds a universal significance that cuts across cultures for many. It's a lot like life, with its ups and downs but you can't deny the mysterious beauty of it even as you witness the destruction that can arise from its violent waves. Seashells that gather by the shore awaiting for someone to take notice of their beauty are like little unexpected gems we find along the journey of life, if only we take care to stop and notice them.
Did you know that ridges on a seashell tell of its age? The colors, spots and shapes of a seashell are influenced by their diet, climate and other environmental factors that the mollusk is exposed to along with its natural heredity. There's a lot to learn about them that will astound minds curious enough to dig through. Are you a fan of them? In the world of jewelry, seashells are a classic source of inspiration. They appear in bohemian, beach-inspired categories as well as in the more contemporary iterations that are minimalistic for everyday wear.
If you're as gaga as me about seashells at this point of your life, then be sure to ogle the selection of seashell-inspired bling down below and enjoy!
Seashell Inspired Jewelry Inspo
Gold Painted Seashell Earrings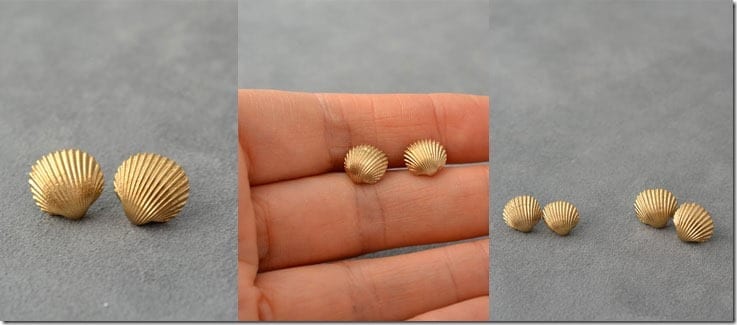 Gold Plated Seashell Necklace
Oyster Shell Pendant Necklace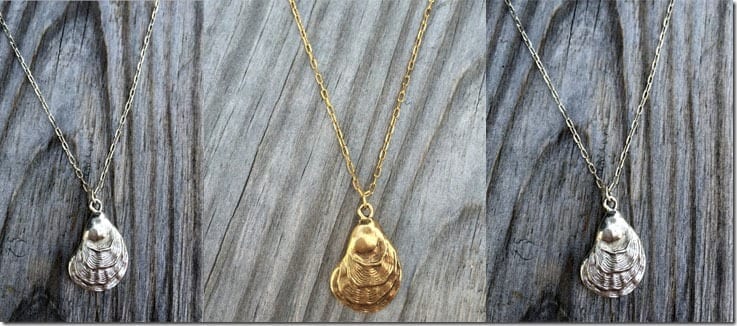 Seashell Charm Bangle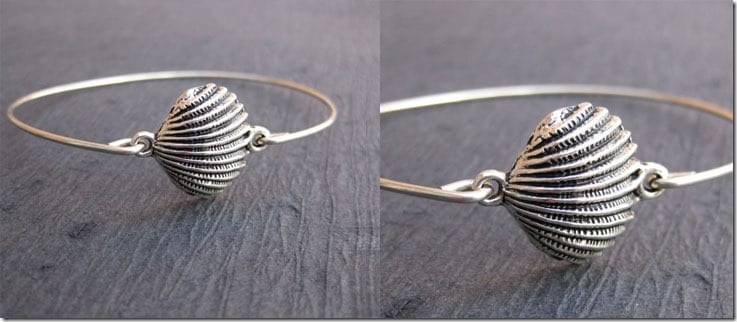 Silver Seashell Necklace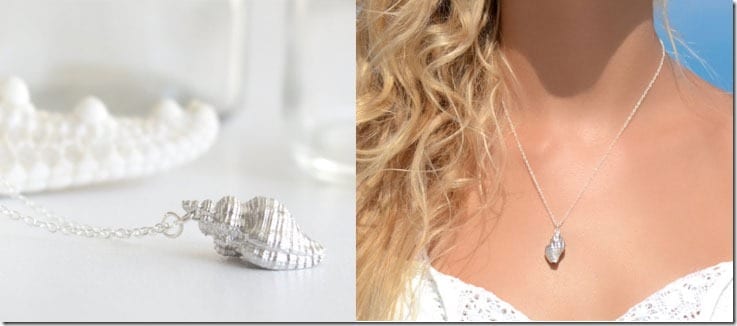 Spiral Seashell Stud Earrings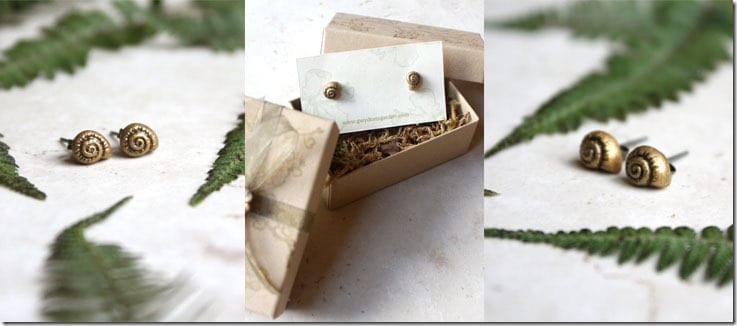 Sterling Silver Seashell Ring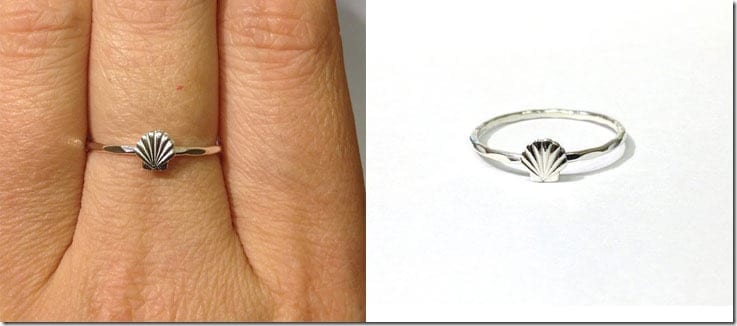 Which seashell piece is your favorite? Share below – I'd love to know!
"The sea is emotion incarnate. It loves, hates, and weeps. It defies all attempts to capture it with words and rejects all shackles. No matter what you say about it, there is always that which you can't."
— Christopher Paolini, Eragon
Disclosure: This post contains affiliate links, which means that if you click on one of the product links, a small commission may be credited to this site.
Love this post? Share it with your friends! Follow us for more fashion inspiration:
♥ Twitter ♥ Facebook ♥ Google+ ♥ Bloglovin ♥ Pinterest ♥ Polyvore ♥
© All images are copyrighted by their respective authors.
Here on Fashionista NOW, our one and very own Miss Reverie showcases the latest in fashion trends and its various social implications in our everyday lives. You may read more of her at REVERIE SANCTUARY.