The fashion goddesses have spoken out: You will carry a rattan basket bag this season and SLAY.
When I noted that crescent bamboo clutches started to make rounds within the street style fashion sphere, I paused to wonder where have I seen such a bag style before. And it took me back to the golden years I was a wee child. You know the basket bags if you've been alive on this Earth way before Justin Bieber was born. The basket bags that people carry to picnics and things like that they blend into a periphery of practical accessories we just accepted as part and parcel of a utilitarian choice in bags. Yes, that.
Now, these things when they get under the spotlight these days, usually in the name of fashion, because major style influencers were caught lunging one ever so insouciantly, tend to EXPLODE like rapid fire. And if you're one to take the plunge into the basket bag trend but wonder if there are other choices aside from the bamboo crescent bags, may I suggest the rattan basket bags that come in other various eye-catching shapes. Malaysians have their own rattan bags too and what better way to jump into the fashion bandwagon through local rattan creations we have here in our own backyard [ Do you know any? Please share in the comment box, thank you! ].
But if you're not from here, calm down and scroll down below for a selection of handcrafted rattan beauties that will fly straight to your doorstep and into your open hands.
Why would anyone carry rattan bags to complete their OOTDs in 2017, you wonder?
I think the appeal is in the unexpectedness. It has a look of a minimalist bag, smooth to the touch and easy to team with the soberest to the most out-of-the-box psychedelic outfits you can think of. It reeks of that summer aura that some folks are mad about and if you toss it in the sand while you immerse yourself in the salty ocean water, it won't immediately disintegrate. Your pet doggy may do the bag some damage but in your deepest heart, you know it's a sturdy bag you can quite be yourself with. Which means, gentle-handling isn't main priority! The bag will still look undiminished in appeal in the hands of a heavy handler.
Enjoy!
Natural Rattan Backpack Bag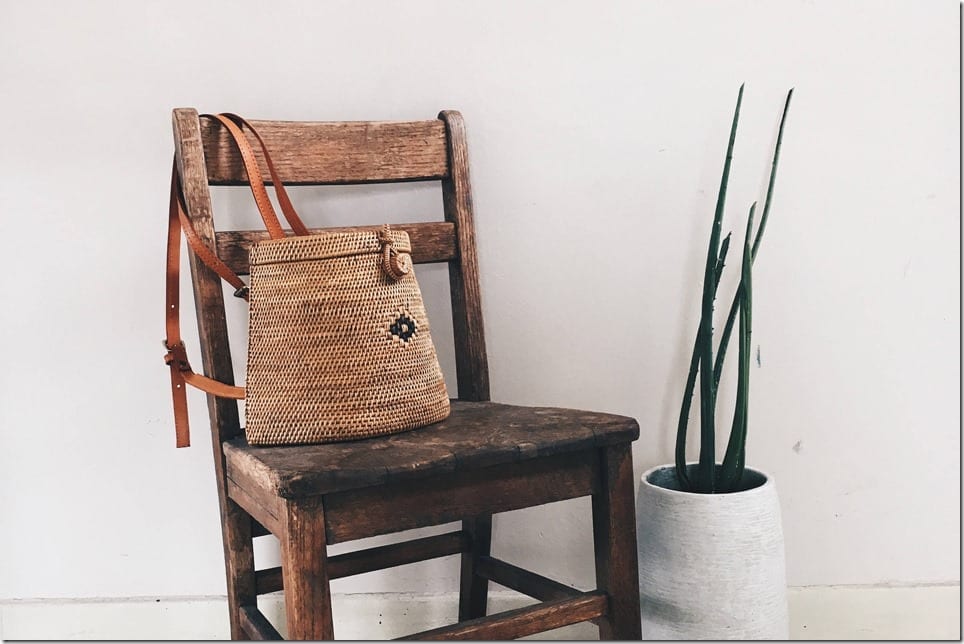 Rectangle Rattan Bag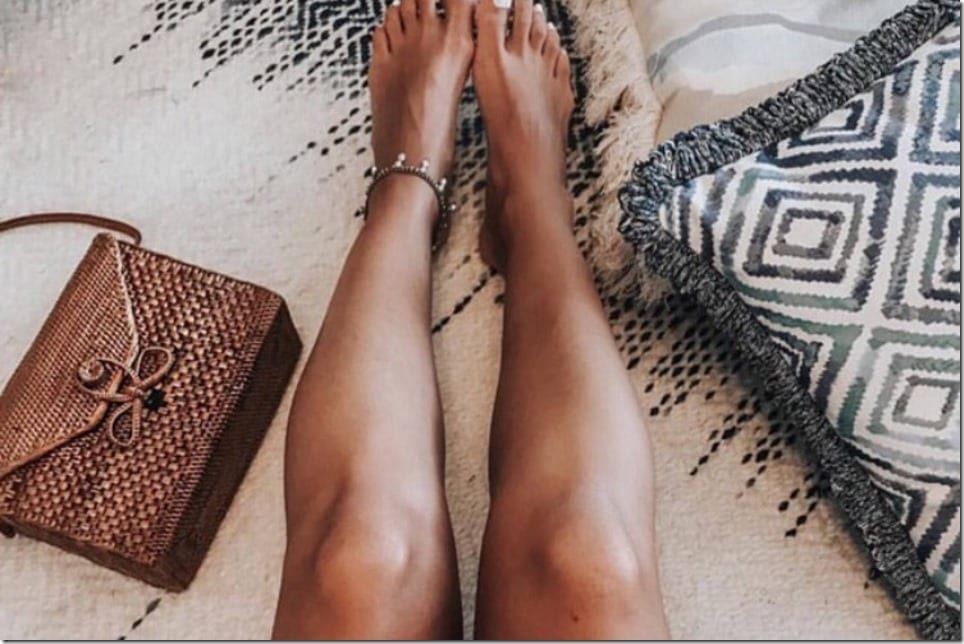 Ribbon Detail Round Rattan Bag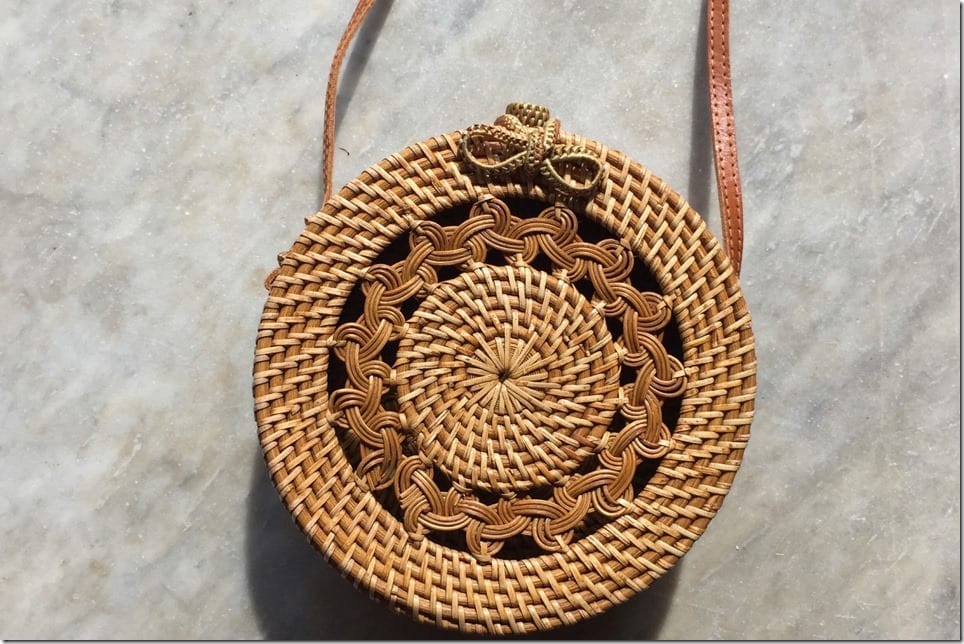 Round Rattan Shoulder Bag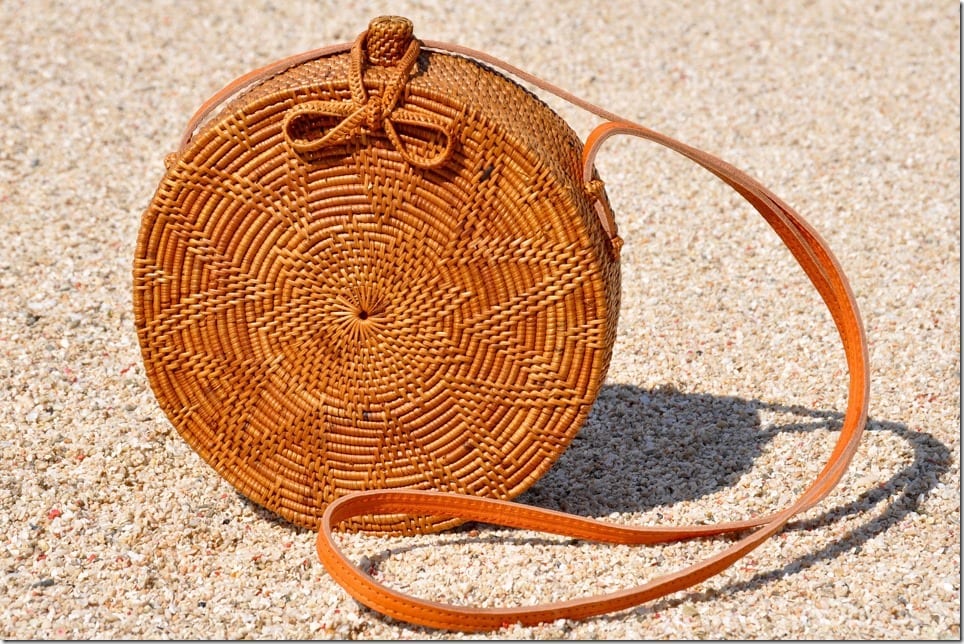 Small Mail Rattan Basket Bag
Boho Round Rattan Shoulder Bag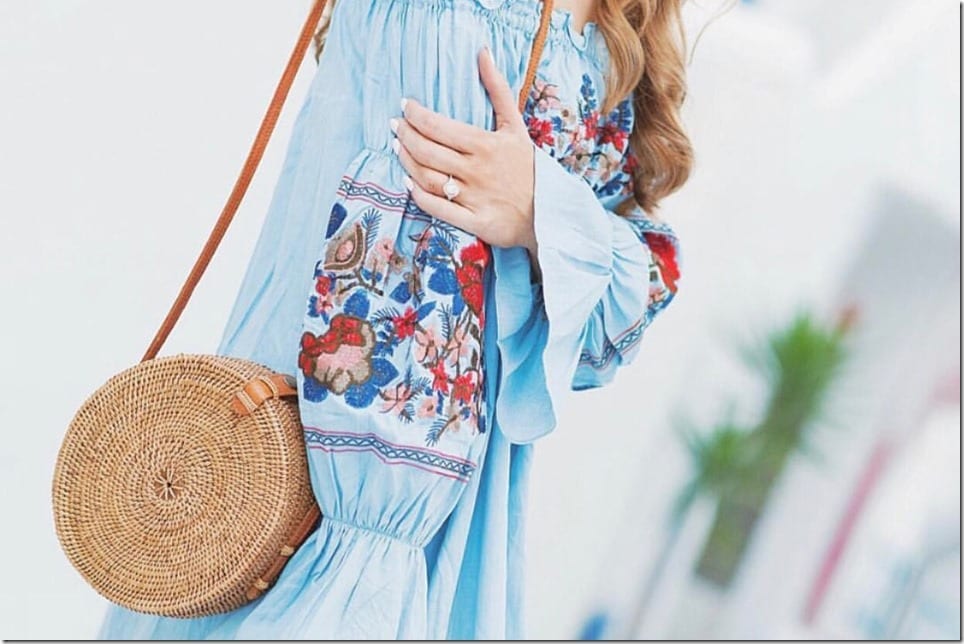 Vintage Rattan Suitcase Bag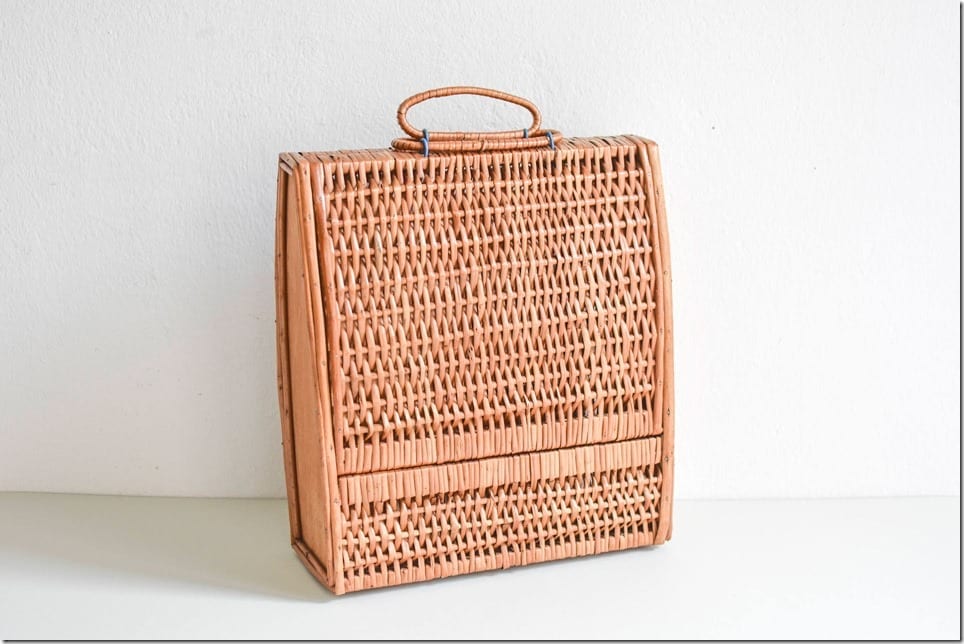 Which rattan bag style is your cup of tea? Share below – I'd love to know!
"I am not my thoughts, emotions, sense perceptions, and experiences. I am not the content of my life. I am Life. I am the space in which all things happen. I am consciousness. I am the Now. I Am" — Eckhart Tolle
Disclosure: This post contains affiliate links, which means that if you click on one of the product links, a small commission may be credited to this site.
Love this post? Share it with your friends! Follow us for more fashion inspiration:
♥ Twitter ♥ Facebook ♥ Google+ ♥ Bloglovin ♥ Pinterest ♥ Polyvore ♥
© All images are copyrighted by their respective authors.
Here on Fashionista NOW, our one and very own Miss Reverie showcases the latest in fashion trends and its various social implications in our everyday lives. You may read more of her at REVERIE SANCTUARY.