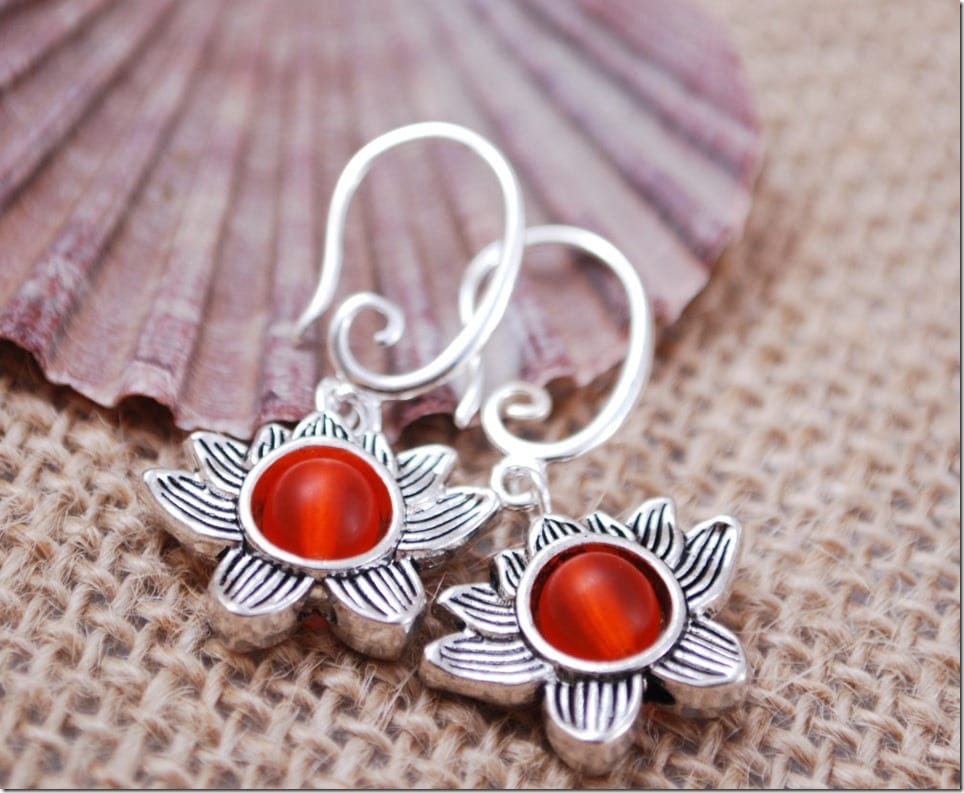 Credit | Estibela
Next to sunflowers, I adore lotus blooms. There is lake here where they grow wildly, covering the surface of water with their foliage and blossoms of various sizes.
In Buddhism, the lotus was used in the wordless Flower Sermon where Buddha was said to have picked up a lotus, — roots and all — and showed it to his disciples who were mostly confused except for his follower Mahakasyapa who smiled and laughed. Buddha handed the flower to Mahasyapa and said:
"What can be said I have said to you and what cannot be said, I have given to Mahakashyapa."
I find this story very interesting as it pointed to a wisdom that can be grasped beyond words. I found this answer on Quora that captured the significance of the lotus in the Flower Sermon beautifully:
It is very simple. What does the flower signify? What does the silence signify? The flower is your life in this moment. What is in front of you right now? Life. Life as it has manifested in this moment. Silence is the absence of your mental noise.

Occasionally we are stuck with awe… looking at a starry night, being on the beach, or a forest… creating a space in your mental stream. In this moment, you are not telling yourself it is so beautiful, not labelling, not communicating… but simply experiencing. You are in it… you are experiencing it, totally. A small space before your mind takes back its megaphone and starts its usual blathering… fills it with its own description, analysis, categorising, etc.

Buddha was pointing to that space.

A spaceless space between you and life, you and existence.
With that, I present to you TEN beautiful lotus earrings you can decorate your lobes with this Lunar New Year if you so want to! Enjoy!
Bamboo Lotus Earrings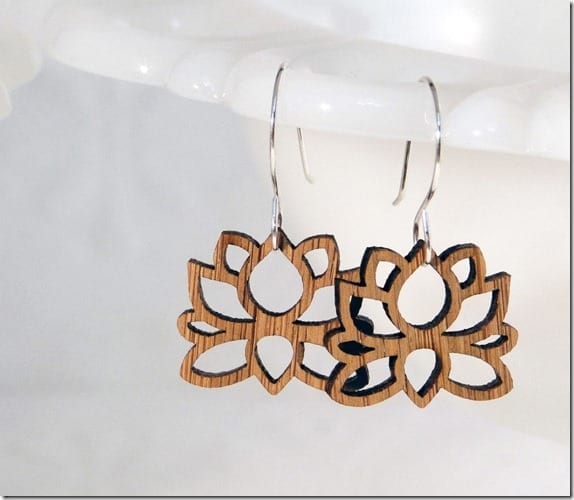 ? | Isette
Colored Laser Cut Lotus Wood Earrings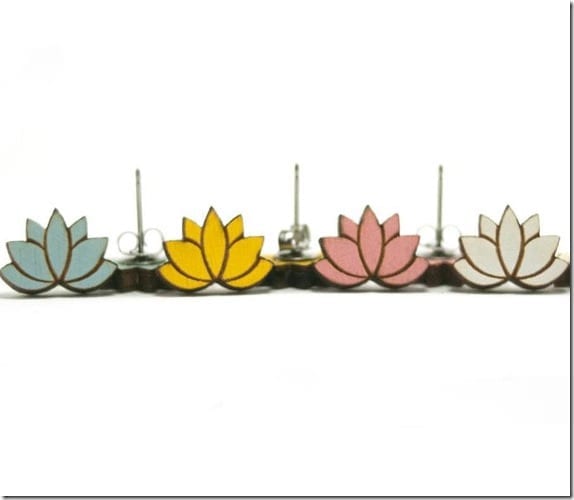 Dangle Zen Lotus Earrings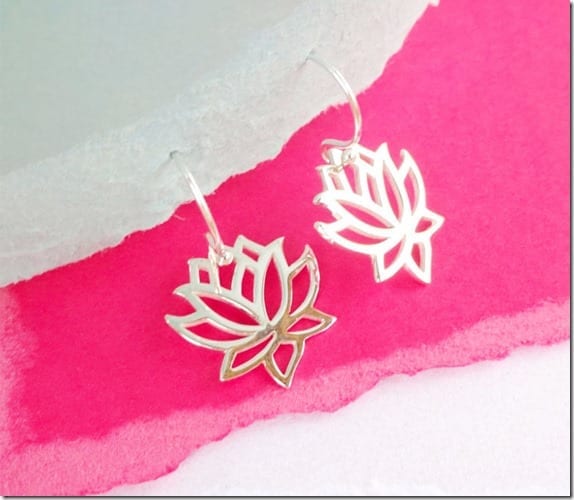 Gorgeous Gold Lotus Earrings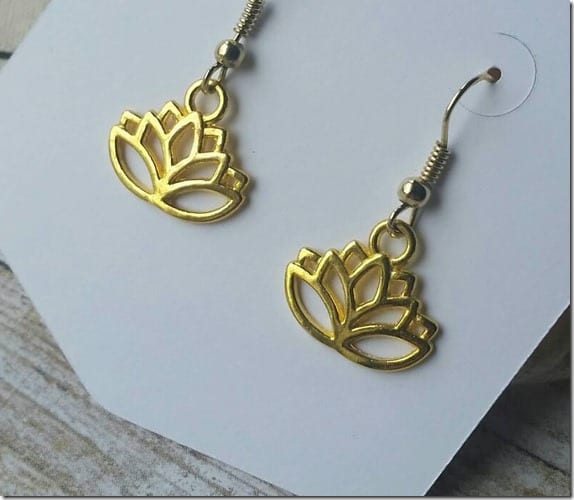 Mandala Lotus Stud Earrings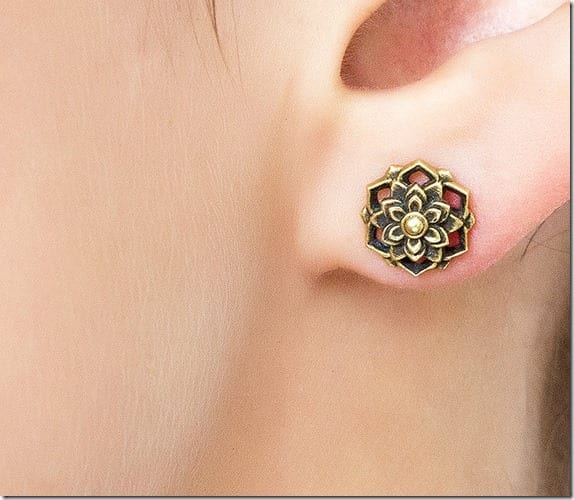 Orange Bead Lotus Earrings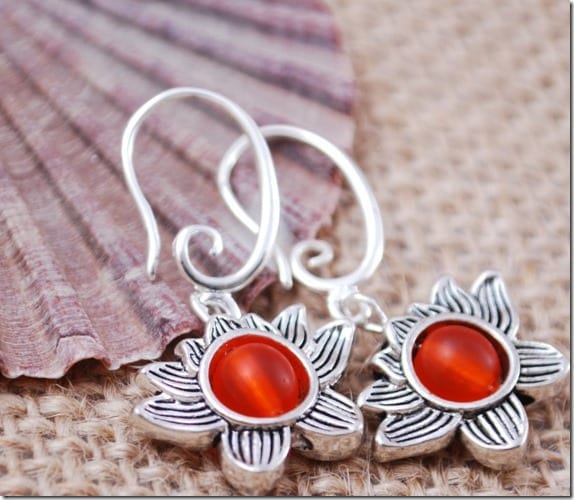 Simple Silver Lotus Flower Earrings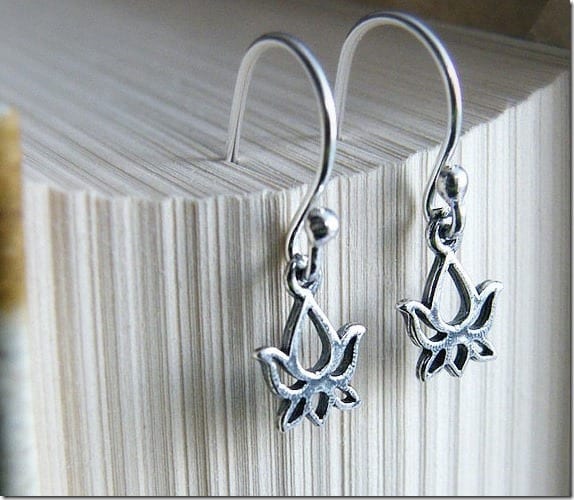 Statement Lotus Hoop Earrings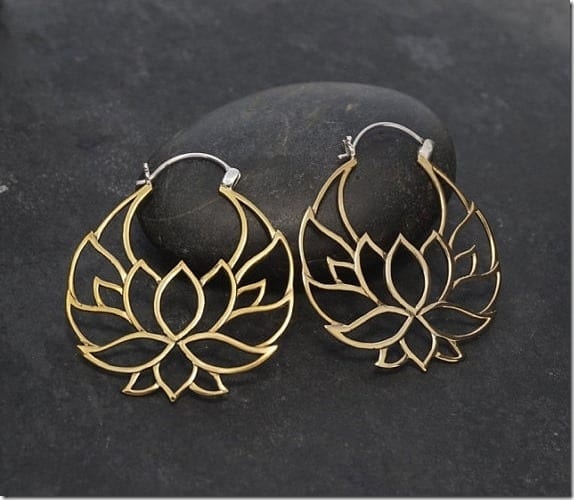 Stunning Sterling Silver Lotus Earrings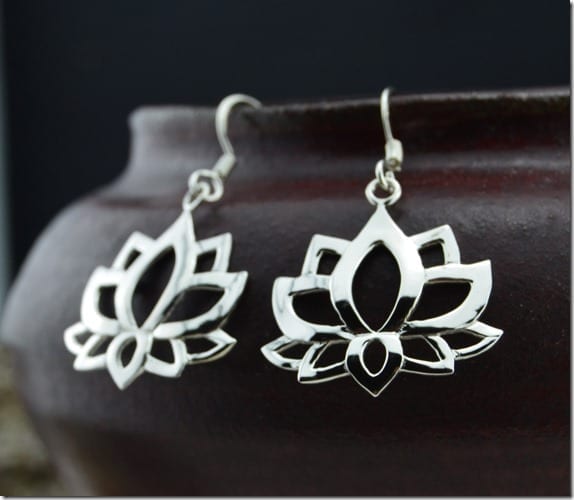 Tiny Silver Lotus Earrings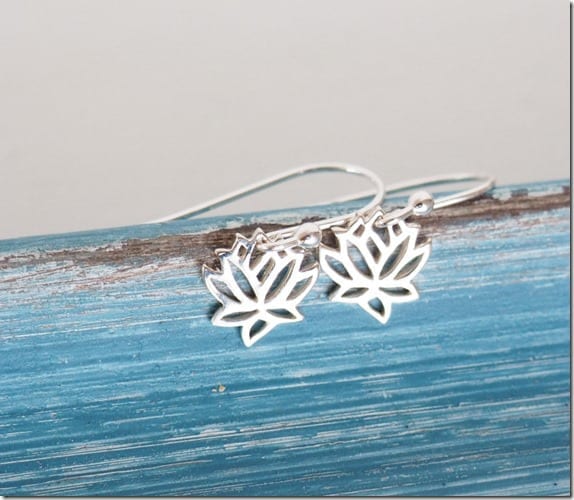 Which lotus earrings are your favorite? Share below – I'd love to know!
To be beautiful means to be yourself.You don't need to be accepted by others. You need to accept yourself. When you are born a lotus flower, be a beautiful lotus flower, don't try to be a magnolia flower. If you crave acceptance and recognition and try to change yourself to fit what other people want you to be, you will suffer all your life. True happiness and true power lie in understanding yourself, accepting yourself, having confidence in yourself. — Nhat Hanh
Disclosure: This post contains affiliate links, which means that if you click on one of the product links, a small commission may be credited to this site.
Love this post? Share it with your friends! Follow us for more fashion inspiration:
? Twitter ? Facebook ? Google+ ? Bloglovin ? Pinterest ? Polyvore ?
© All images are copyrighted by their respective authors.
Here on Fashionista NOW, our one and very own Miss Reverie showcases the latest in fashion trends and its various social implications in our everyday lives. You may read more of her at REVERIE SANCTUARY.