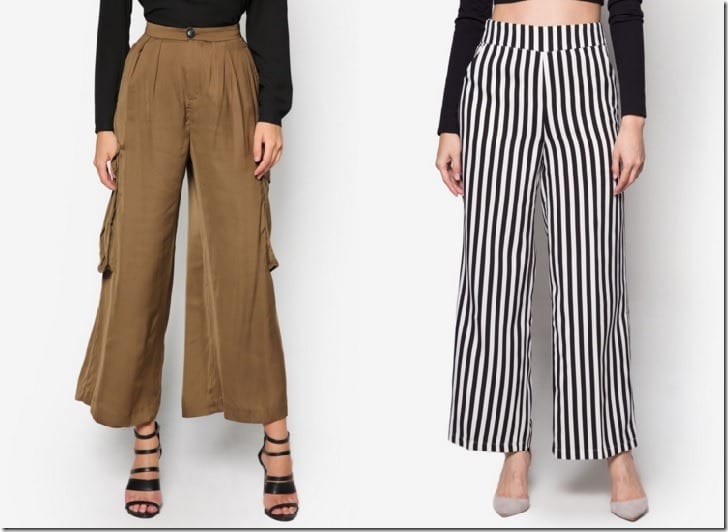 Palazzos are flowy shaped trousers that get Malaysian gals in a euphoric state come the time to celebrate Hari Raya Puasa, or Eid as it's also called. Here's a list of 7 palazzo trousers to get your style juices flowing.
Though the rainy spell has seemed to start here, the humidity still lurks like a vengeful ghost threatening to have you run out of your clothes and into the madhouse. Unless you live on a mountain hugged by fat mist and enthusiastic breeze, the trusty silhouette of a palazzo ought to be relied on as it's breezy and billowy for when you want to give skirts a rest.
Although Raya is still a long time, it does no good to procrastinate till the last minute when cute palazzo pants are everywhere right now, doesn't it?
So, I suggest eyeballing the wide-legged flowy pants down below to find out the chic palazzo styles that can be grabbed this minute.
Enjoy!
7 Palazzo Ideas For Your Raya 2016 Wardrobe

Black Wrap Palazzo Pants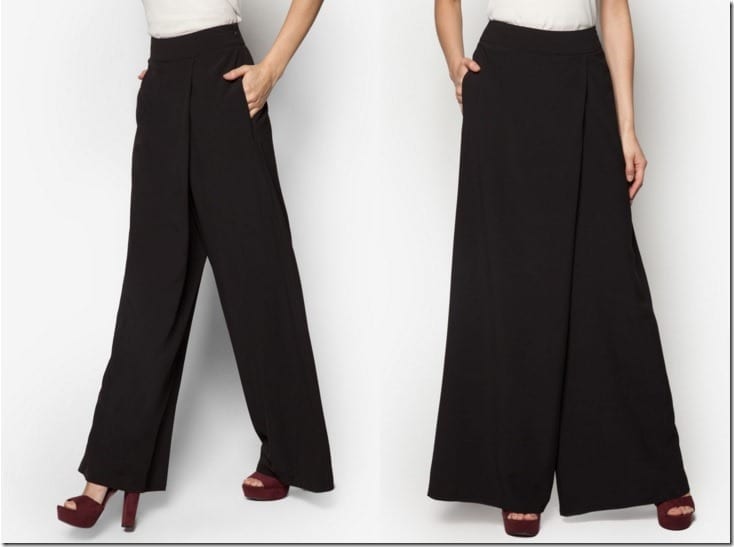 Dainty Floral Palazzo Pants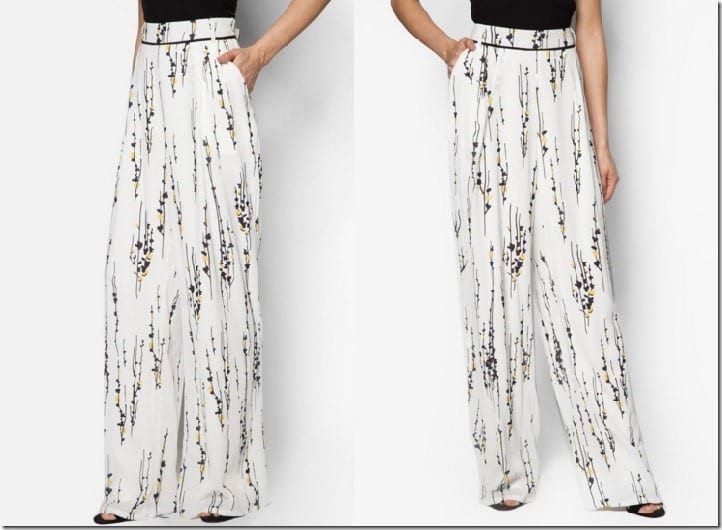 Crochet Lace Palazzo Pants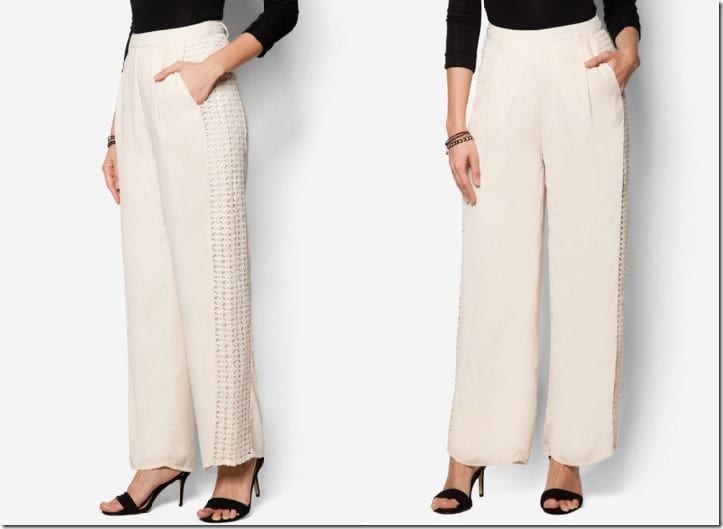 Green Patterned Palazzo Pants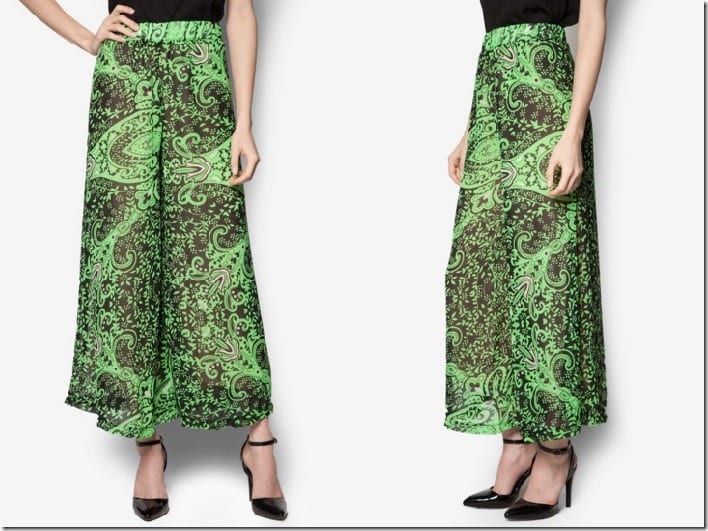 Grey Palazzo Trousers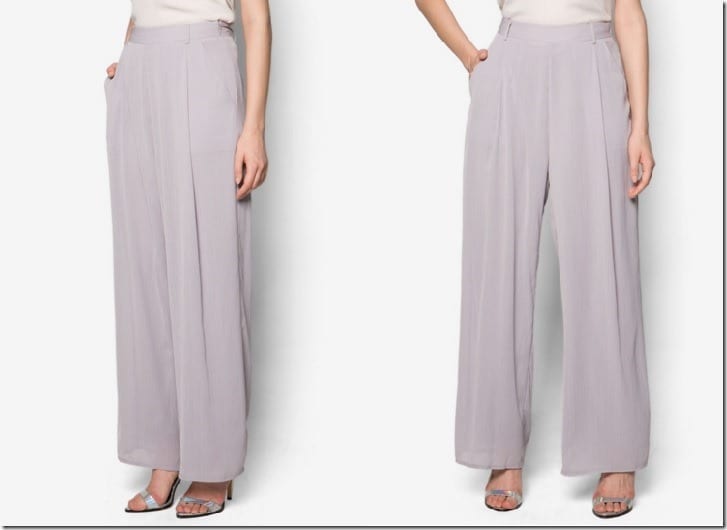 Khaki Cargo Palazzo Pants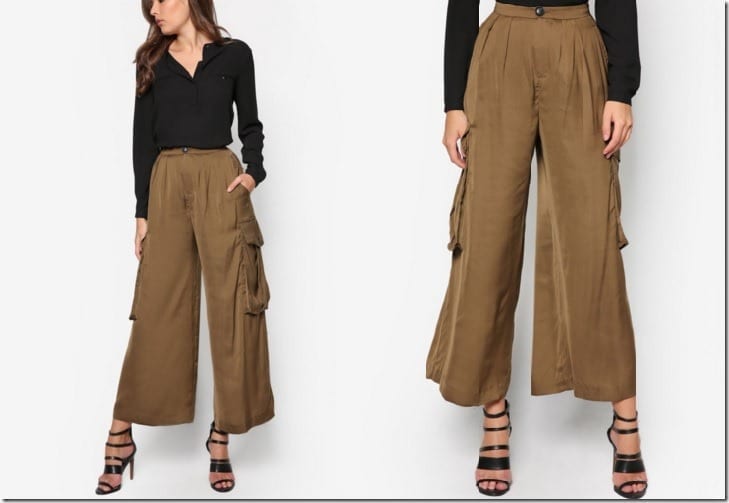 Vertical Stripe Palazzo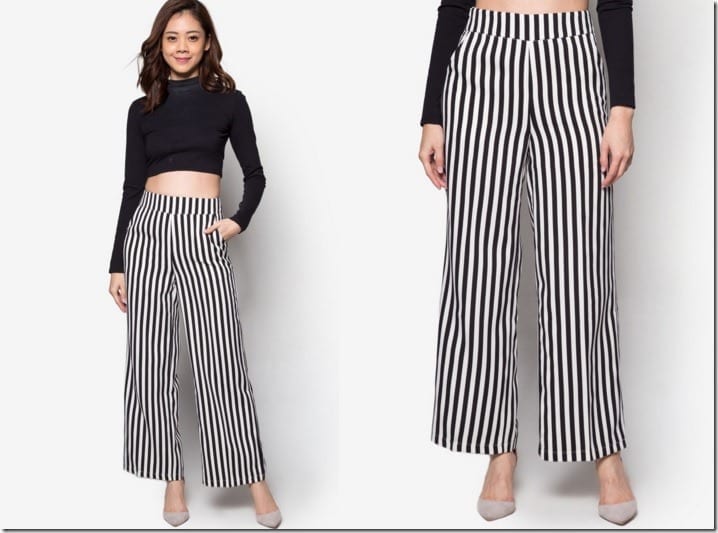 Which palazzo pants got you excited? Share and tell – I'd love to know!
"The most important kind of freedom is to be what you really are. You trade in your reality for a role. You trade in your sense for an act. You give up your ability to feel, and in exchange, put on a mask. There can't be any large-scale revolution until there's a personal revolution, on an individual level. It's got to happen inside first." — Jim Morrison