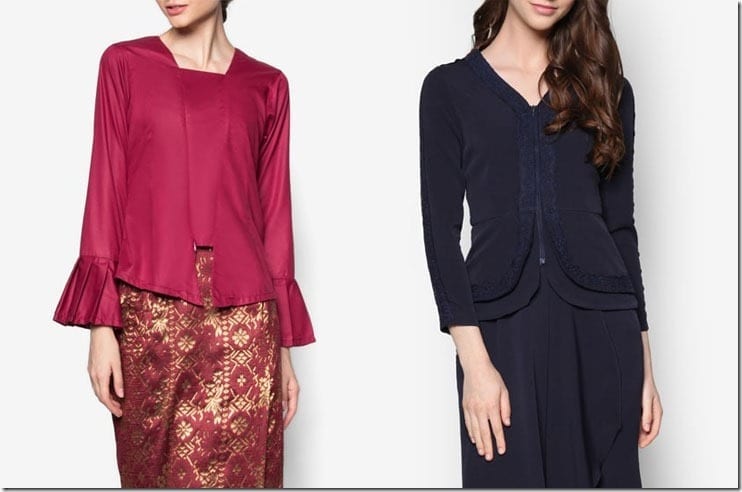 Kebaya is awesome and you know it!
If you're interested in wearing the traditional blouse-dress combo that originates from Indonesia and is worn by ladies in Indonesia, Malaysia, Burma, southern Thailand, Cambodia, Singapore, Brunei, southern Philippines and North Korea, then you best eyeball this post really quick.
As a fan of kebaya who had worn the more traditional iterations of them years ago, I'm super happy to report that the newer modern breeds are looking much more appealing as they're designed to appeal to the current fashion-loving ladies who have their eyes set on the latest trends. Seleksi Akma's modern kebaya selection, for instance, uses bold colored blouse with pleated flare sleeves and front zip fastening ( as opposed to retro button enclosure ) and a long skirt rendered songket-like in metallic floral motif.
VERCATO's kebaya selection, on the other hand, sticks to a more mod, minimalist color and style palette. It has narrow sleeves, lace accents on the blouse and a flowy wrap-style long skirt. It comes in solid wearable colors of grey, green, navy and light yellow.
Which kebaya designs you choose shall depend on your current style preference but both are quite charming pieces that show how traditional garments can be made new again with the use of certain hot on-trend elements, like the use of a neutral ( or loud one with pattern ) color and strategic design statement that appeals to the crowd of the fashion-aware in today's world.
Check out the 2 styles of modern kebaya for a quick dose of baju raya 2016 inspo and enjoy!
Mod Kebaya Ideas For Raya 2016
Seleksi Akma – Flare Sleeve Kebaya List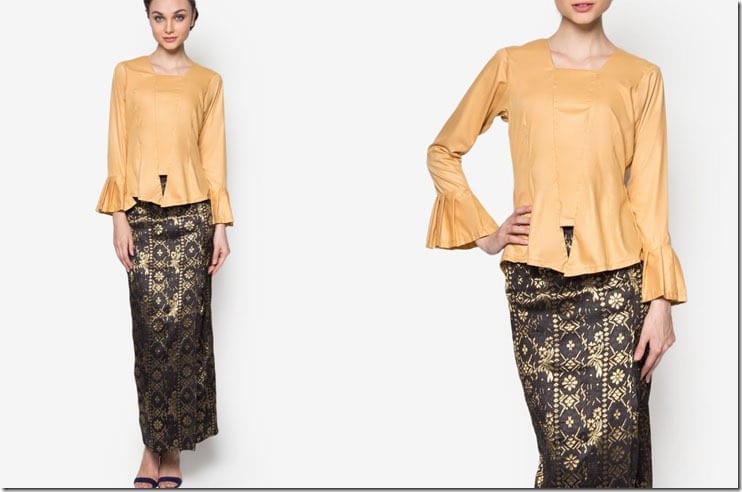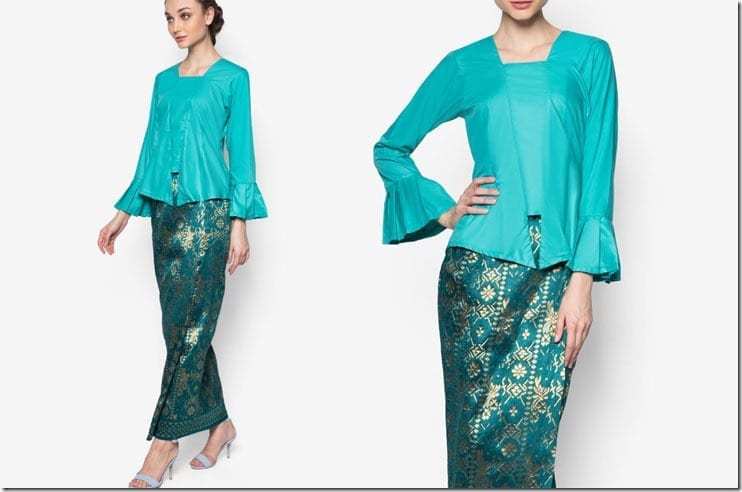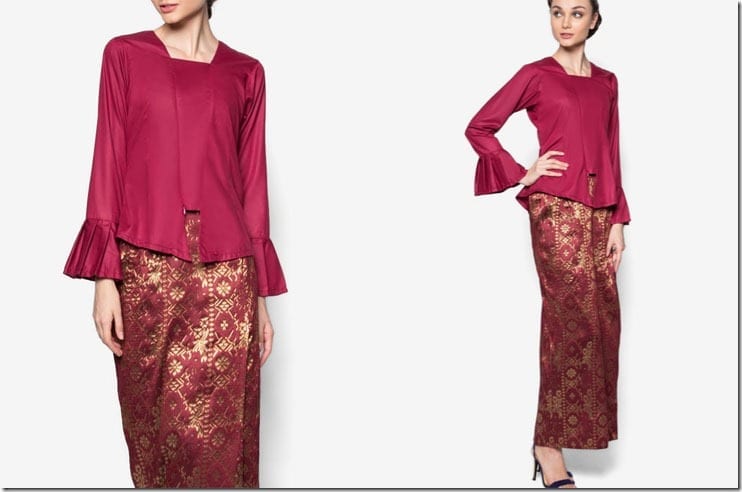 VERCATO – Lace Trim Kebaya List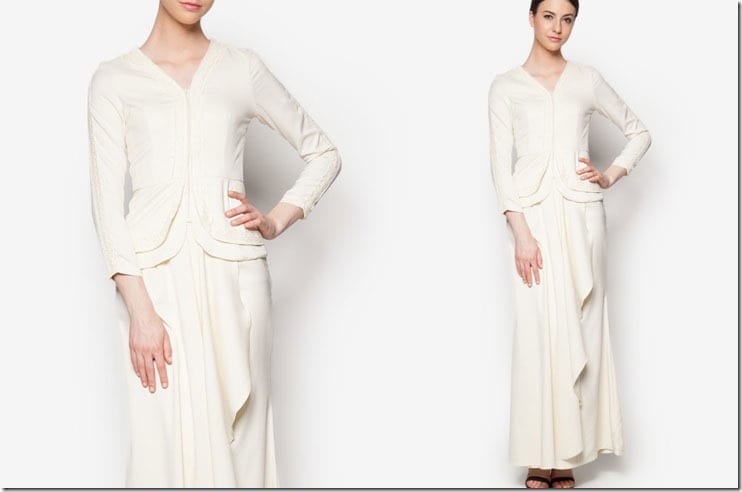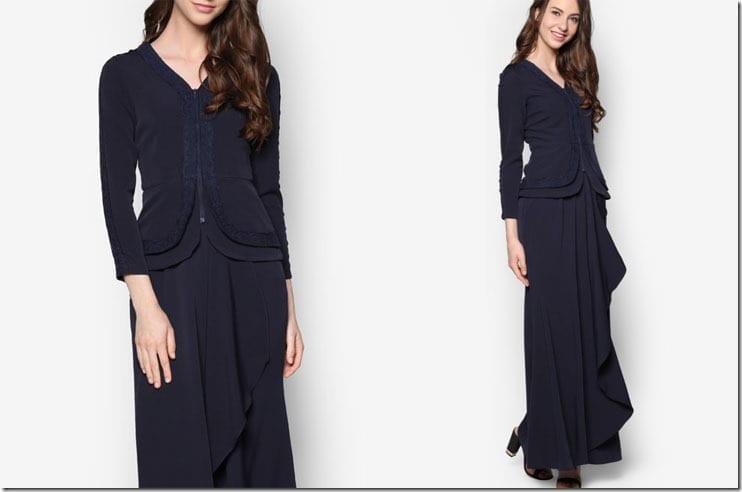 How To Shop :
Simply click on the link under the image and it will take you to ZALORA Malaysia. If it is your FIRST time shopping there, remember to use our 15% OFF code:
ZBAPEDJ
Which modern kebaya style is your favorite? Share below – I'd love to know!
"Things look different depending on your perspective. As I see it, fighting to bridge those gaps isn't what really matters. The most important thing is to know them inside and out, as differences, and to understand why certain people are the way they are." — Banana Yoshimoto
Disclosure: This post contains affiliate links, which means that if you click on one of the product links, a small commission may be credited to this site.
Love this post? Share it with your friends! Follow us for more fashion inspiration:
♥ Twitter ♥ Facebook ♥ Google+ ♥ Bloglovin ♥ Pinterest ♥ Polyvore ♥
© All images are copyrighted by their respective authors.
Here on Fashionista NOW, our one and very own Miss Reverie showcases the latest in fashion trends and its various social implications in our everyday lives. You may read more of her at REVERIE SANCTUARY.