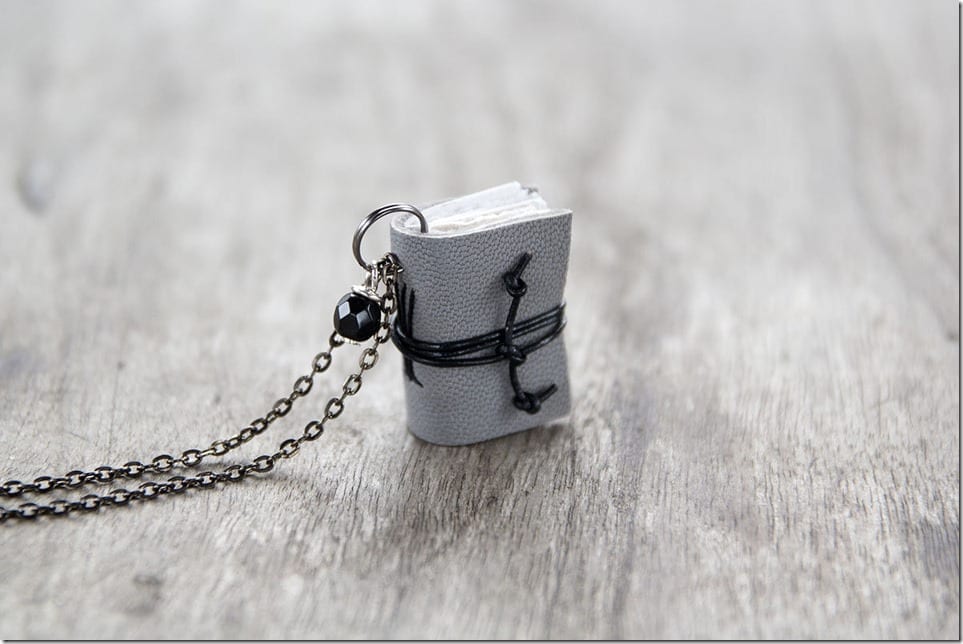 Credit | BrotherWorks
Are you a bookworm or know someone who is? Character trait: He or she would rather be buried in books, digital or physical, rather than be all idle and dull. To all the bookworms out there, here's a jewelry post dedicated to all of you, chronic page-turners.
Book pendant necklaces have a world of their own on Etsy and it's a long due post for I'm all about hoarding books until the spaces are filled up and I'm too lazy to dust them off until I finally have to and donate them all except for a few long-term favorites.
I'm a firm believer of giving life-altering books away for free to the people you care about (who are willing to read them) and this is something I do feeling quite bittersweet because parting with a book that's given me a soul-transforming life insight to another person is quite a huge decision to make.
Mad bookworm spirit aside, I am in love with the looks of various miniature book charm necklaces that I've gathered a list of TEN personal picks that will make a true book lover squirm in delight! Enjoy.
Antique Rhinestone Book Charm Necklace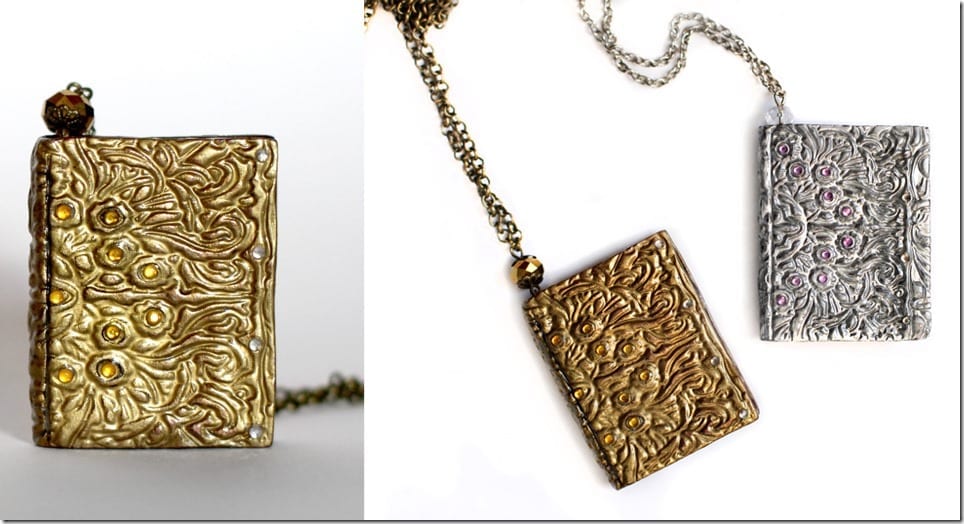 Cream Leather Book Necklace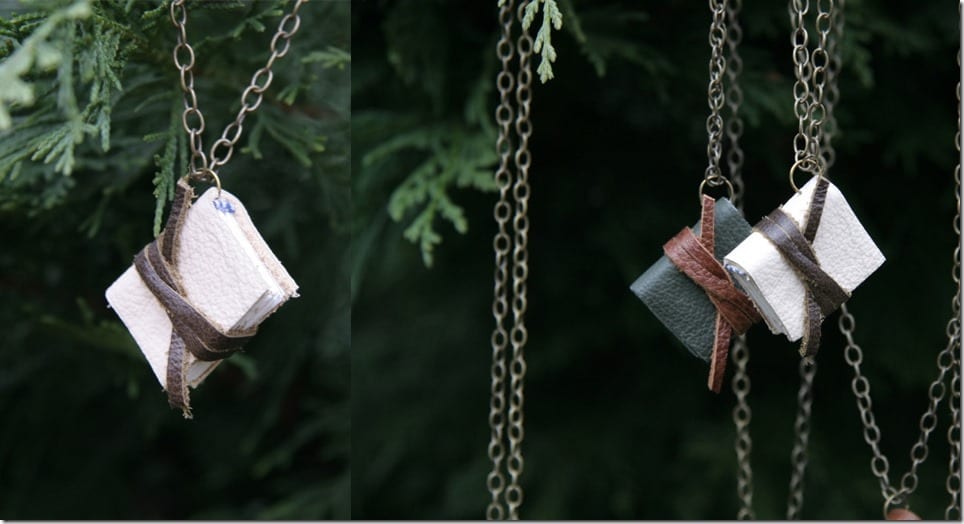 Leather Mini Notebook Necklace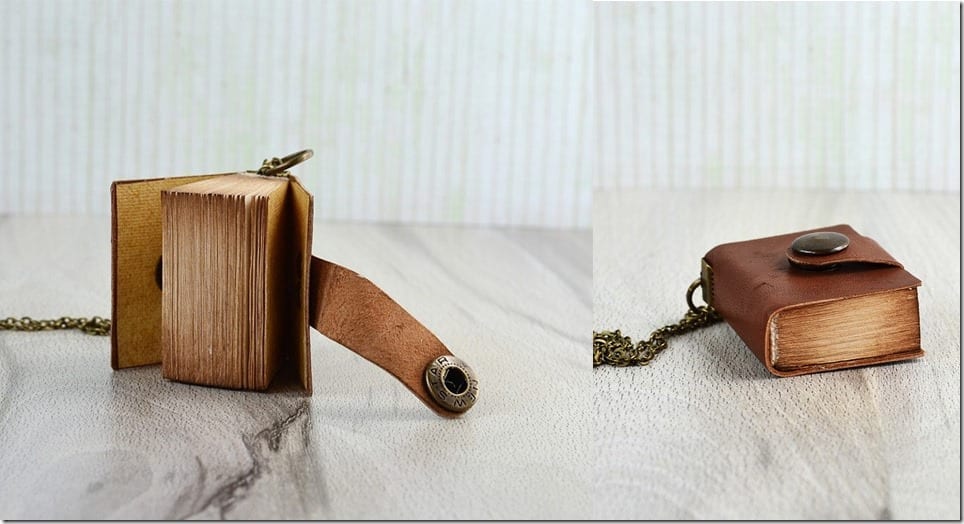 Miniature Book Necklace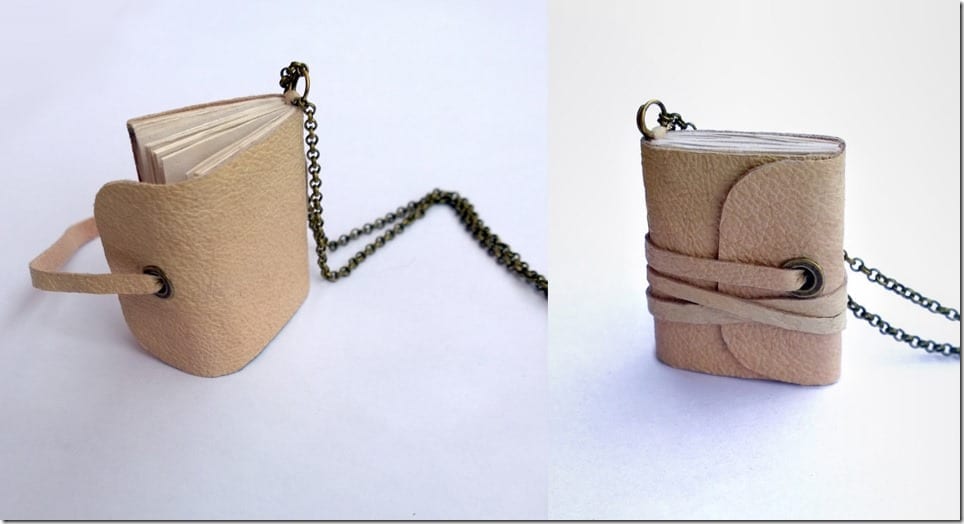 Mini Leather Journal Necklace With Lock And Key Charm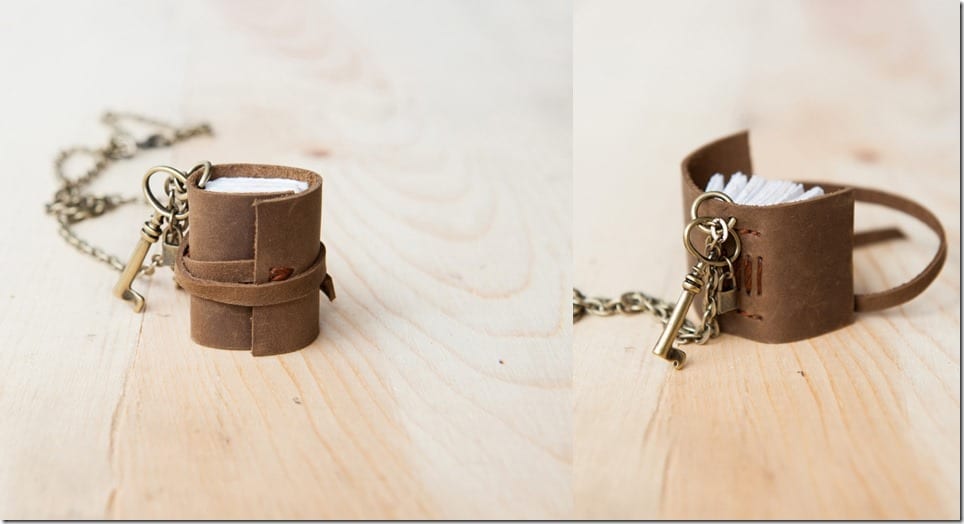 Nutty Brown Mini Book Necklace
Set Of 3 Mini Book Necklace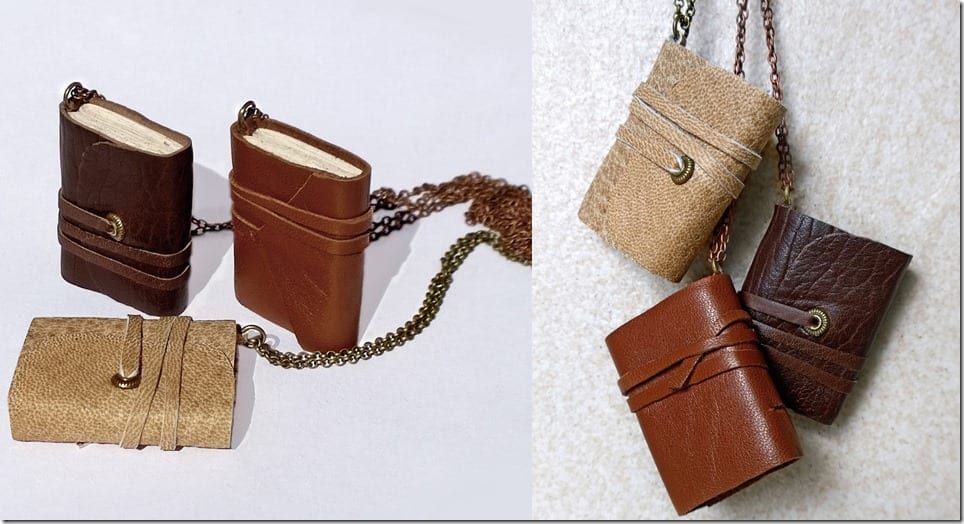 Silver Glitter Bookworm Necklace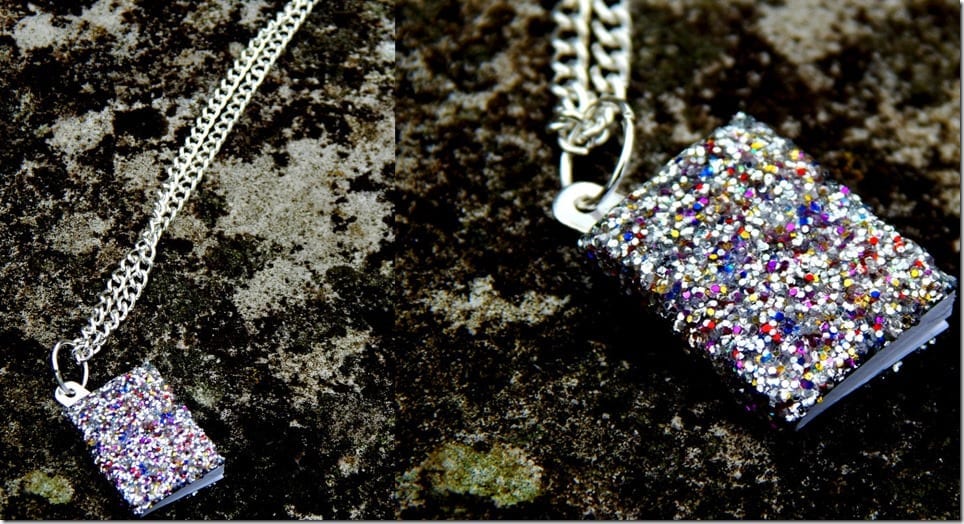 White Leather Book Necklace With Vintage Pearl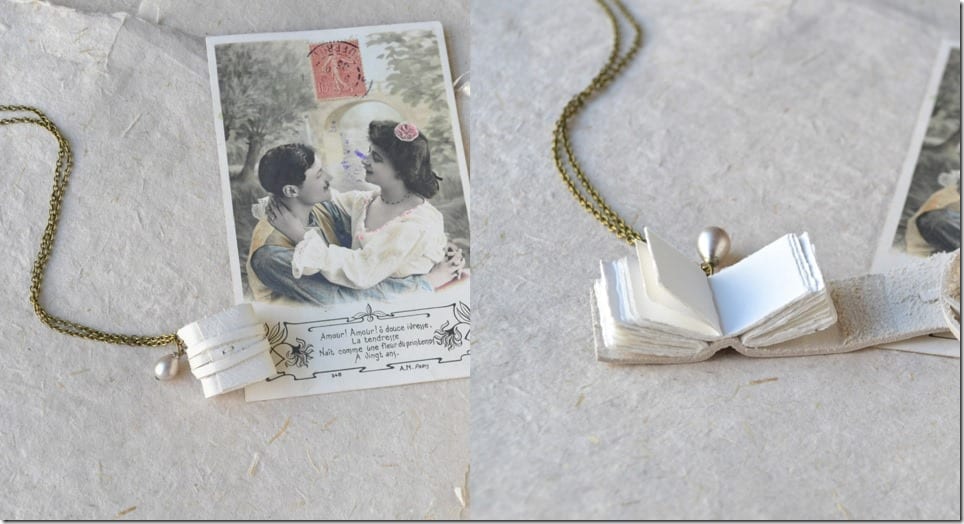 Grey Book Lover Necklace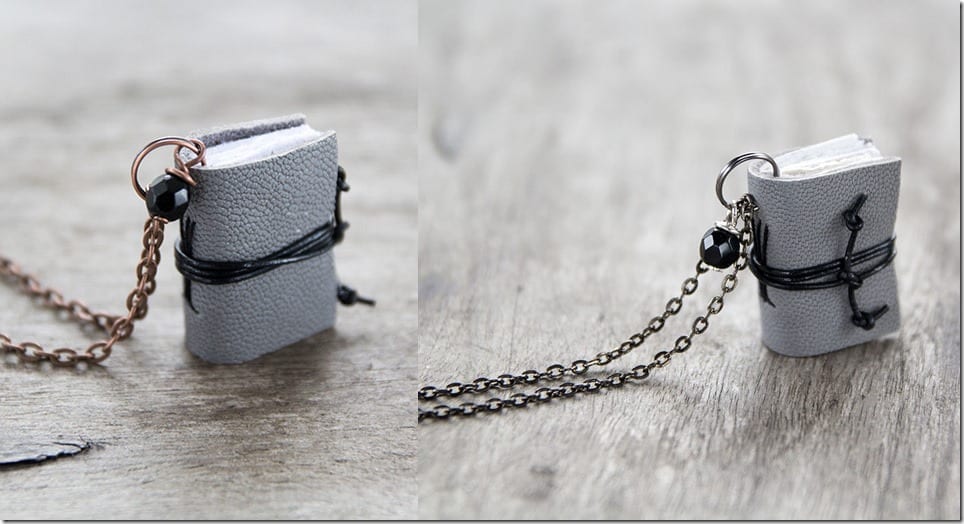 Which mini book necklace is your favorite? Share below – I'd love to know!
Hatred paralyzes life; love releases it. Hatred confuses life; love harmonizes it. Hatred darkens life; love illuminates it. — Martin Luther King, Jr.
Disclosure: This post contains affiliate links, which means that if you click on one of the product links, a small commission may be credited to this site.
Love this post? Share it with your friends! Follow us for more fashion inspiration:
♥ Twitter ♥ Facebook ♥ Google+ ♥ Bloglovin ♥ Pinterest ♥ Polyvore ♥
© All images are copyrighted by their respective authors.
Here on Fashionista NOW, our one and very own Miss Reverie showcases the latest in fashion trends and its various social implications in our everyday lives. You may read more of her at REVERIE SANCTUARY.