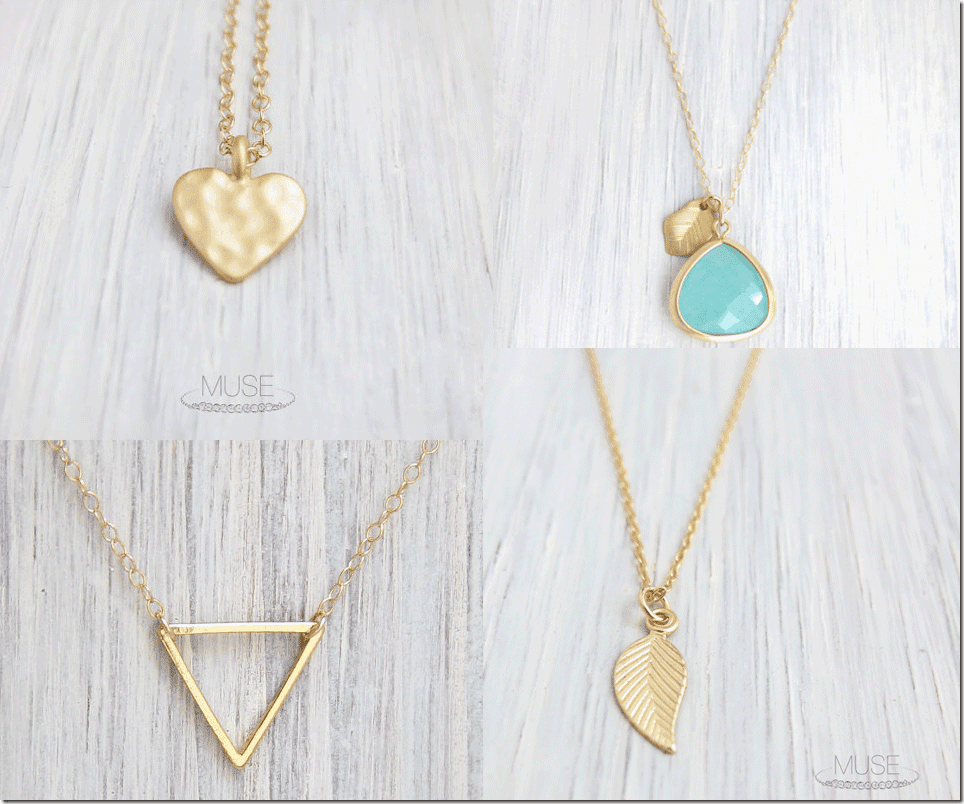 Ever wondered where in the world can you get delicate minimalist artisanal jewelry here in Malaysia without breaking the bank and compromising on quality? Vanessa's MuseByLAM classic collection will have you in awe and wondering why you did't know of it any sooner.
I am excited to showcase her pretty handmade gems here with you today after I'd stumbled upon it just last night! Can you believe that? I can't believe it, myself. I mean, why didn't I chance upon it earlier when I'm practically trawling ETSY every single night, right?
Yes To Dainty, Timeless Jewelry
Vanessa's penchant for timeless jewelry is vividly reflected in the assortment of gems she made with her own two hands for her store called MuseByLAM. She utilizes wearable pendant forms like triangles, butterflies, pearls, discs, hearts and leaves (just to name a few) in the making of the dainty necklaces, bracelets and earrings.
Her gems are gold-filled and thus can be had at an affordable price tag in comparison to solid gold. You can read more about the gold-filled process in her store's policy section (it's pretty interesting!)
Better Than Pictured
Just like any other store on Etsy, customers's feedback is important and Vanessa's store scored a 4.9-star rating. Her customers are all more than just impressed by the BEAUTIFUL packaging, they RAVE about the quality of their ordered gems. One customer summed up her delight in getting her long silver disc necklace: The picture does not do it justice…it's beautiful.
We all know that images can be tweaked more than ever especially now and that sometimes, what we purchase ends up looking a tad different (if we're lucky) than what we see in still images. Reading the customer's short-but-sweet review kind of sealed the deal for me. You have my heart at hello, MuseByLAM!
If 'dainty' and 'delicate' are both keywords to describe the kind of jewelry you wear, then I'm pretty sure you'll be eyeballing the selection of gems below up and down.
10 Minimalist Necklaces Your Grandma And Future Granddaughter Will Be More Than Happy To WEAR: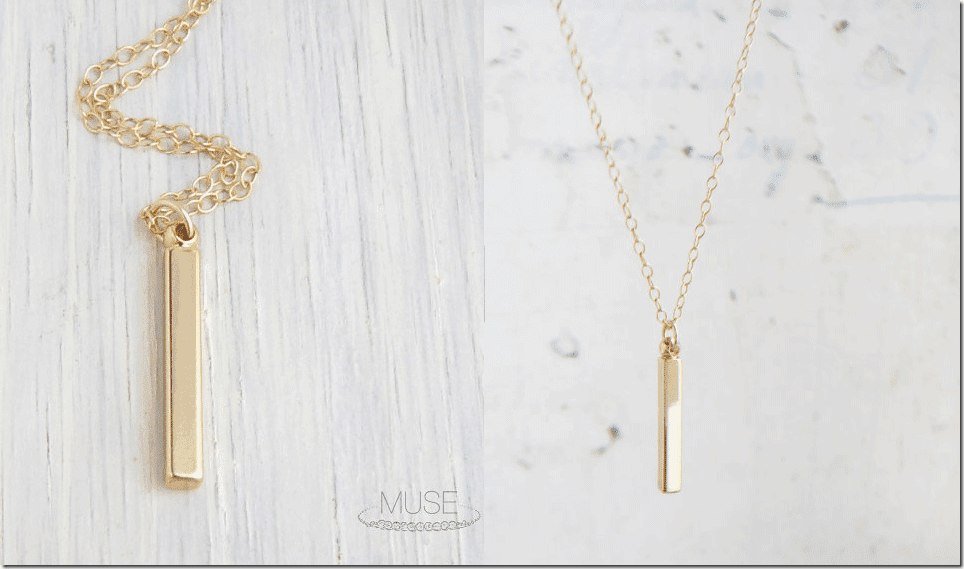 ♥ | adjustable gold vertical bar necklace ← SHOP HERE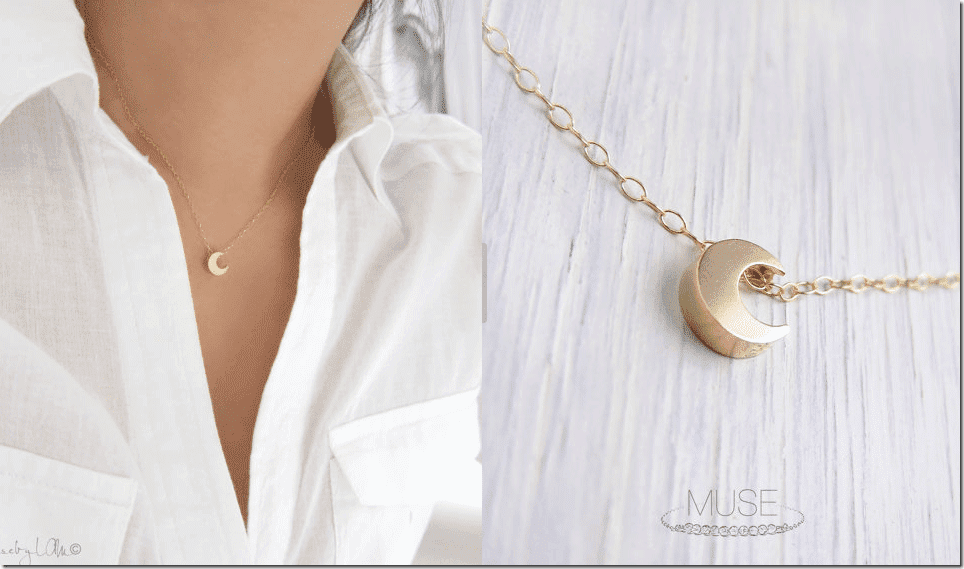 ♥ | crescent moon gold necklace ← SHOP HERE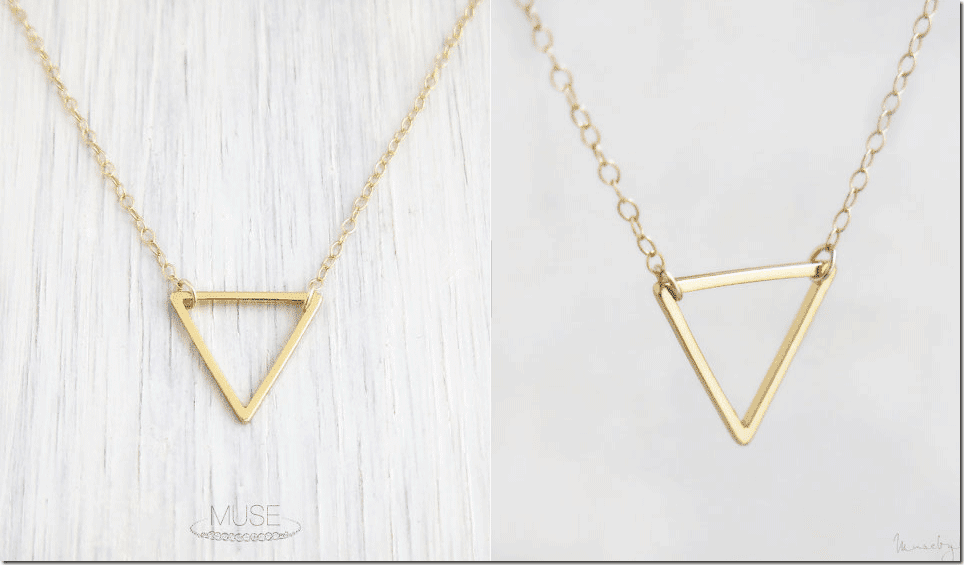 ♥ | dainty gold triangle necklace ← SHOP HERE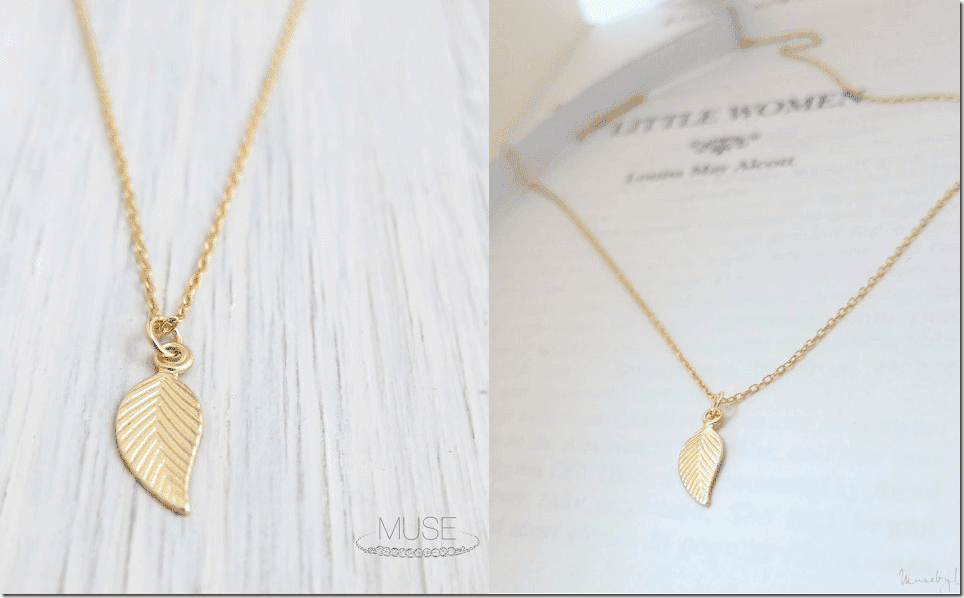 ♥ | delicate gold leaf necklace ← SHOP HERE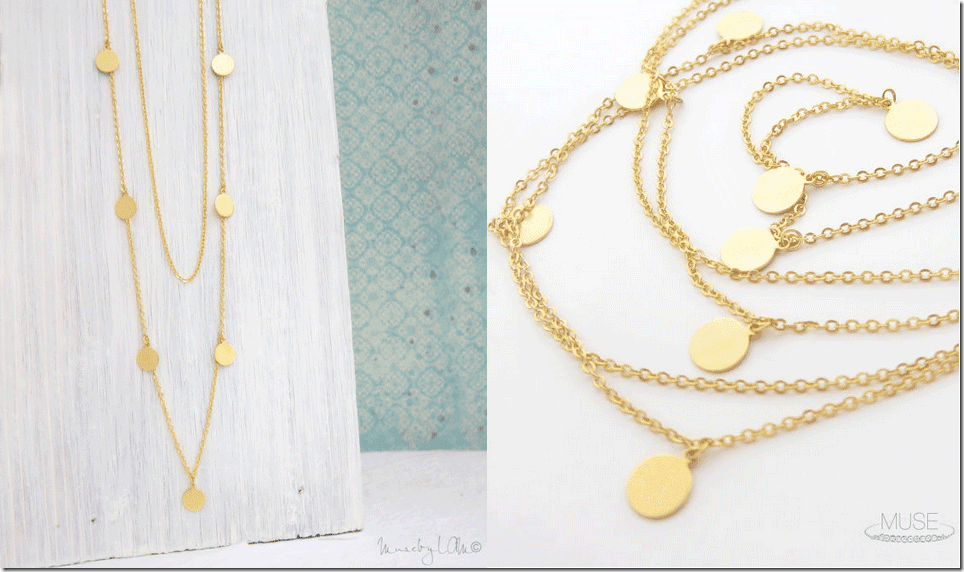 ♥ | long layered disc gold necklace ← SHOP HERE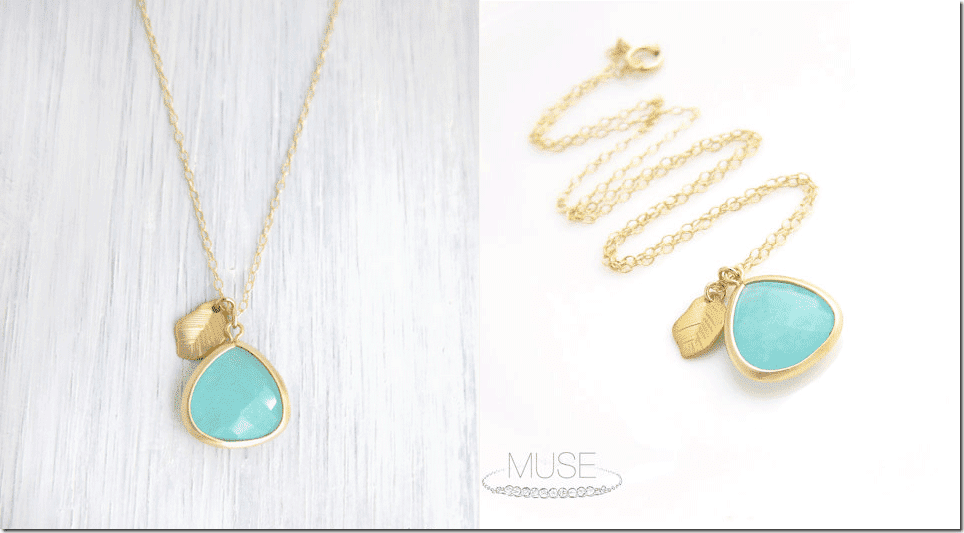 ♥ | mint drop gold filled necklace ← SHOP HERE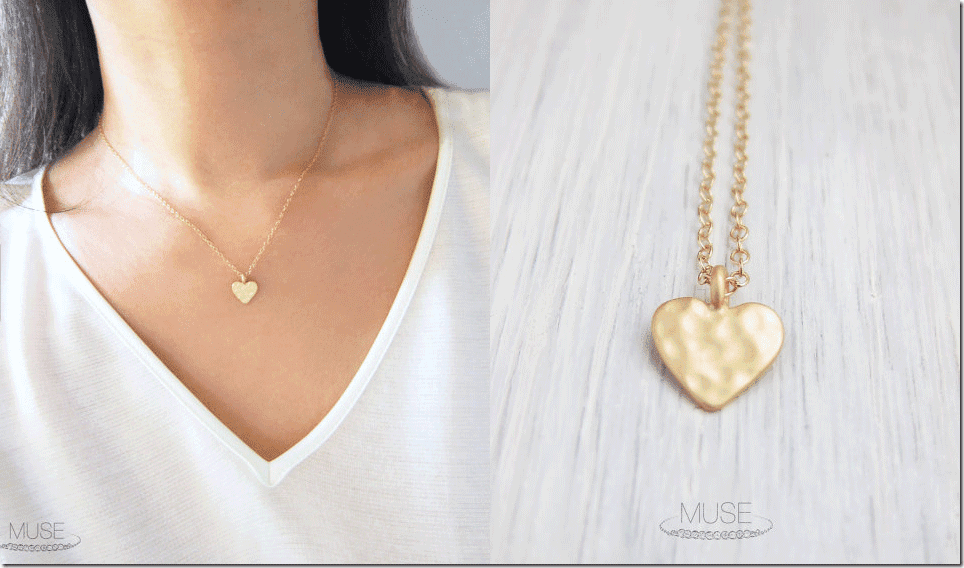 ♥ | petite gold hammered heart necklace ← SHOP HERE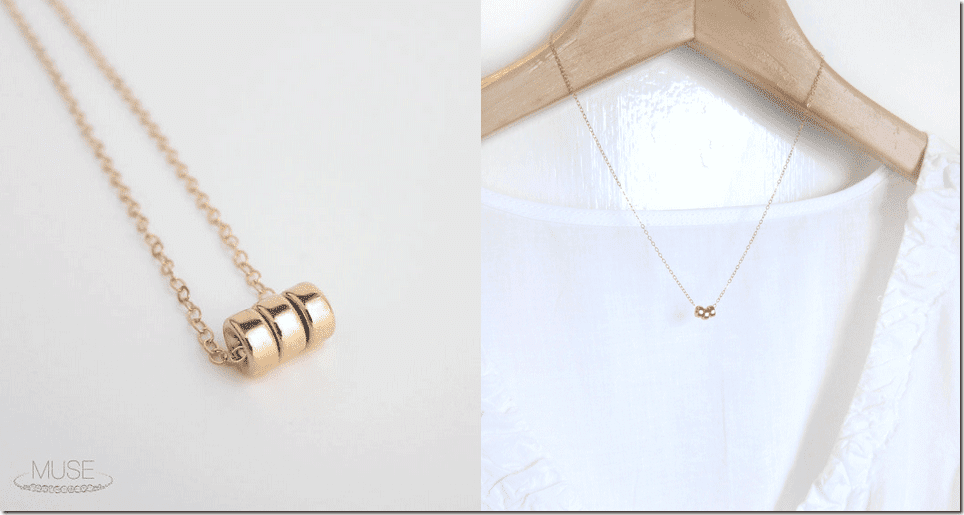 ♥ | rose gold three bead necklace ← SHOP HERE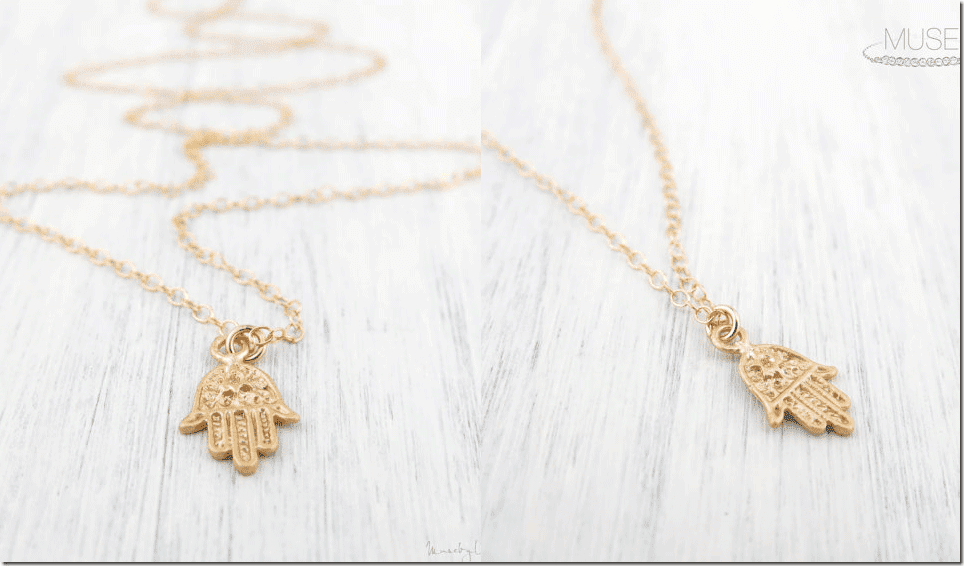 ♥ | tiny gold hamsa hand necklace ← SHOP HERE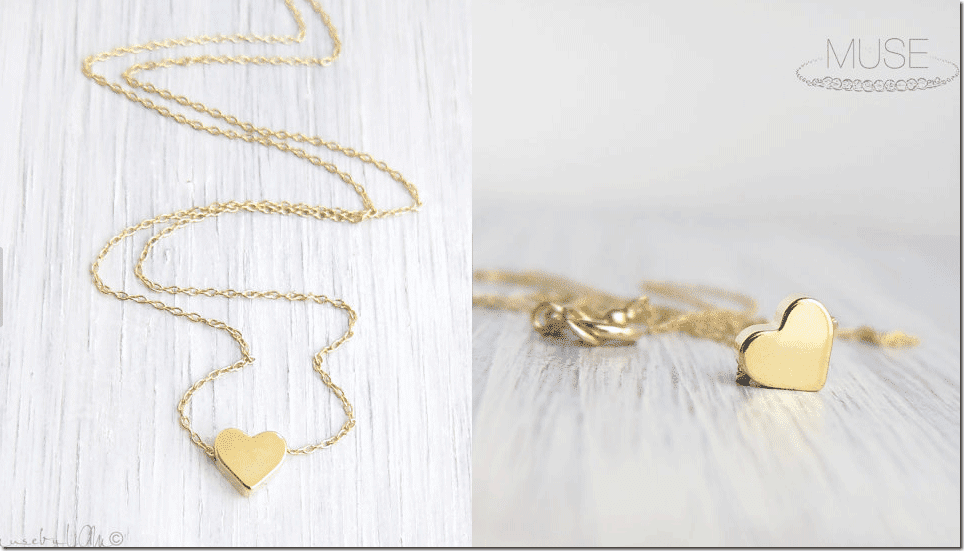 ♥ | tiny gold heart necklace ← SHOP HERE
MuseByLAM ships internationally – so no matter where you are, you too can have a piece of a Malaysian-made jewel!
So, what do you think of Vanessa's precious handmade jewelry? Share your thoughts below – I love reading them!
"I wanted to create a collection that could be adopted as a constant staple, foundational pieces that are lasting in style and classic appeal but with a modern twist." — Vanessa M.
Disclosure: This post contains affiliate links, which means that if you click on one of the product links, a small commission may be credited to this site.
Love this post? Share it with your friends! Follow us for more fashion inspiration:
♥ Twitter ♥ Facebook ♥ Google+ ♥ Bloglovin ♥ Pinterest ♥ Polyvore ♥
© All images are copyrighted by their respective authors.
Here on Fashionista NOW, our one and very own Miss Reverie showcases the latest in fashion trends and its various social implications in our everyday lives. You may read more of her at REVERIE SANCTUARY.