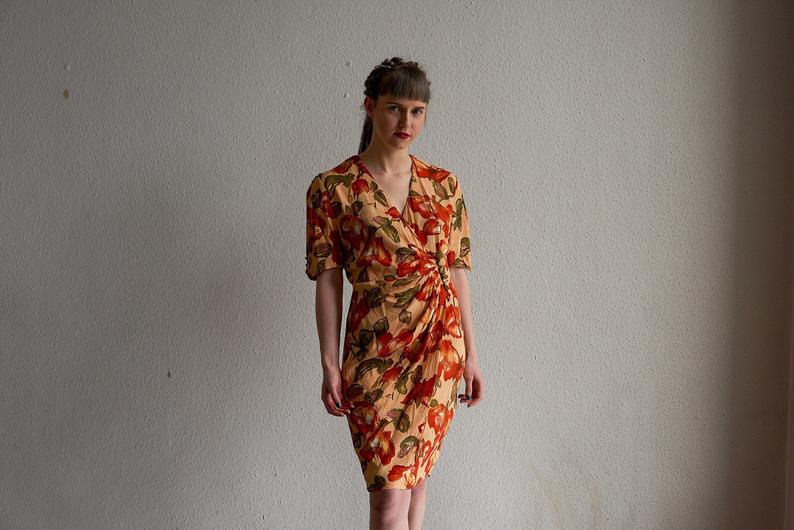 With the corona crisis making us rethink the ways we engage with the world within and around us, it's a natural progression to feel an openness to embrace a more sustainable method to dressing.
As it's the norm to limit time outside, it's been reported that house dresses have gradually become the go-to dress for the season being that they're easy to wear. Having a combination of laidback-ness in appearance and cut sprinkled with a restrained touch of fashion, it's no wonder that girls and women across the globe are looking into this dress category that used to be worn on off-duty days.
Well folks, the time is ripe to dive through the vintage clothing options you have in your area or online.
You can also take a peep into the wardrobe of a family member who has a keen eye for taking care of her clothing over the years for a quick vintage snap/swap.
Today, we're looking into the virtual racks of one vintage clothing store that mixes grace and rave for probable silhouettes, colors and prints that may make your decision-making easier.
Without further ado, let's appreciate each piece, now shall we? You can snag 'em later.
Slow fashion house dress style idea: Do rock vintage frocks...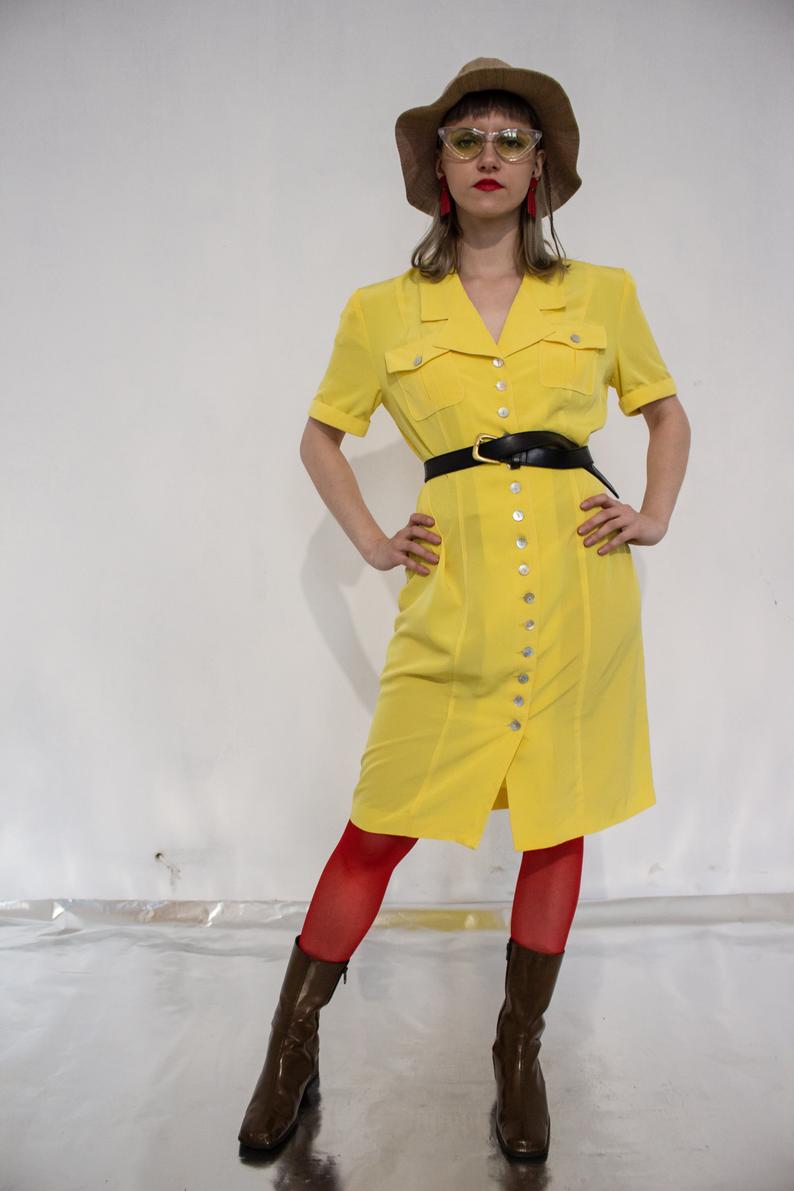 80s vintage midi button up dress
Collared and short-sleeved, this yellow button-up is an instant mood-booster. Style-wise, it's a shirt dress with a vintage 80s fashion disposition.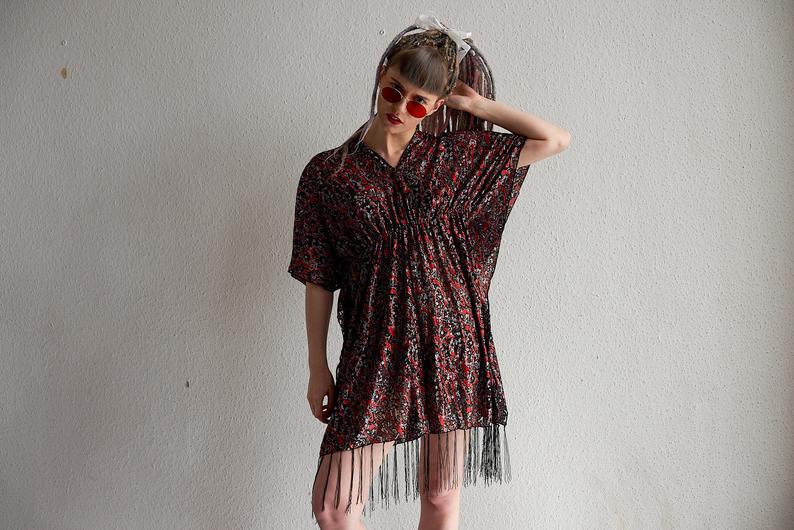 70s fringe vintage dress
Fringe-hemmed in a kaftan-like silhouette to flatter all kinds of figures: How boho and effortless.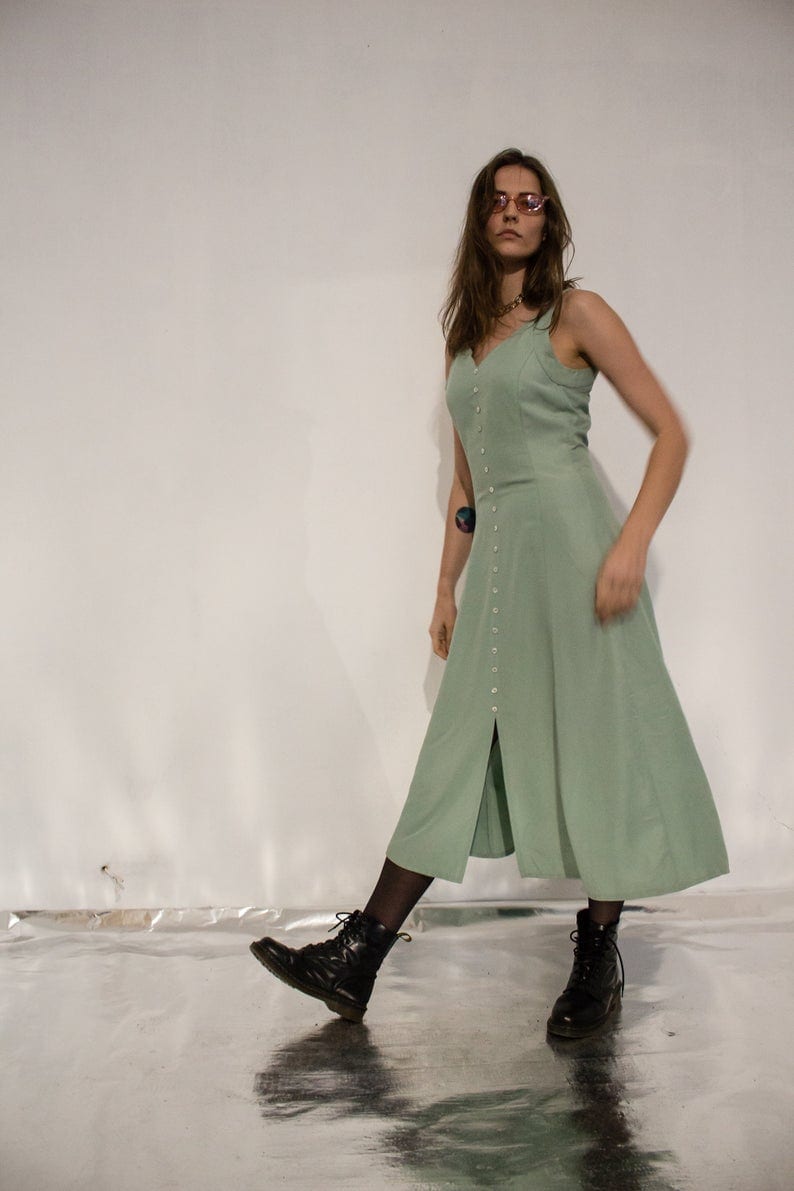 Sleeveless vintage button-up dress
A flared type of dress with a sleeveless and button-up design in a soothing foamy green. Wear it everywhere and look perfectly put together the way cozy chic is expressed.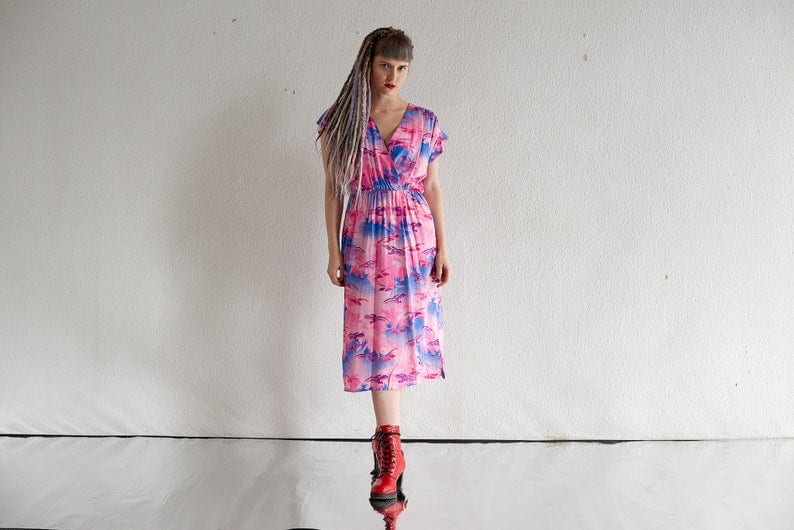 Wrap style vintage botanical dress
From the 80s, this vintage midi has that nonchalant wrap neck and ruched waist to make sure your house dressing game is on point. Love the print and color mixture.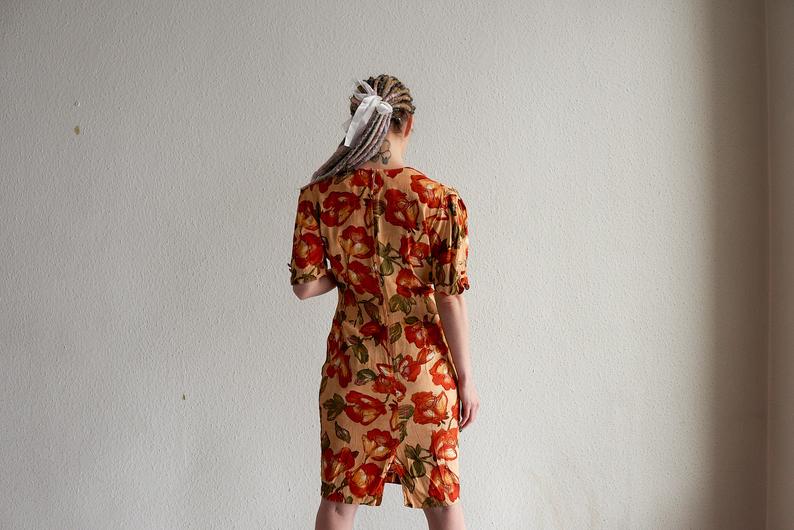 Vintage wrap garden dress
Earthy orange floral motif on this 80s wrap dress is giving us a heaveny bohemian wink.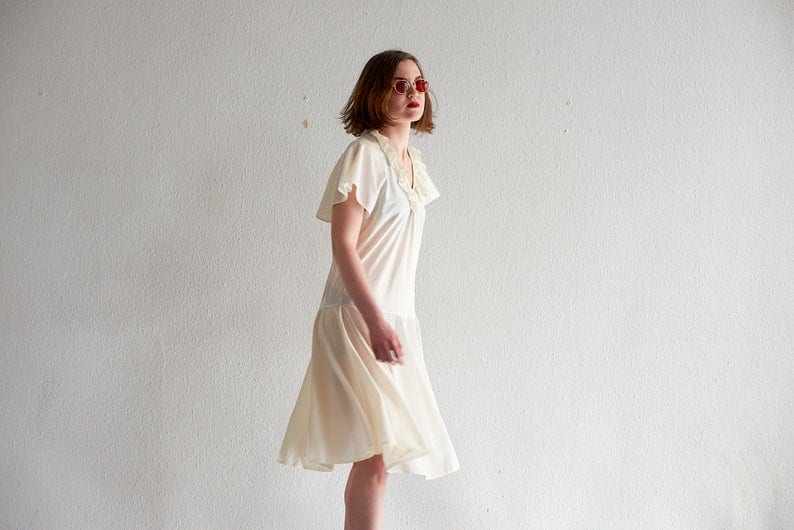 Vintage cream smock flare dress
Be a summer breeze when you frolic/work at home in this floaty retro piece.
To look closely and appreciate these vintage dresses in greater detail, please visit GINGERINN on Etsy.
Well peeps, what do you think of these pretty vintage frocks? Do they count as a likely house dress you'd want to wear? Share your thoughts! I love hearing from you.