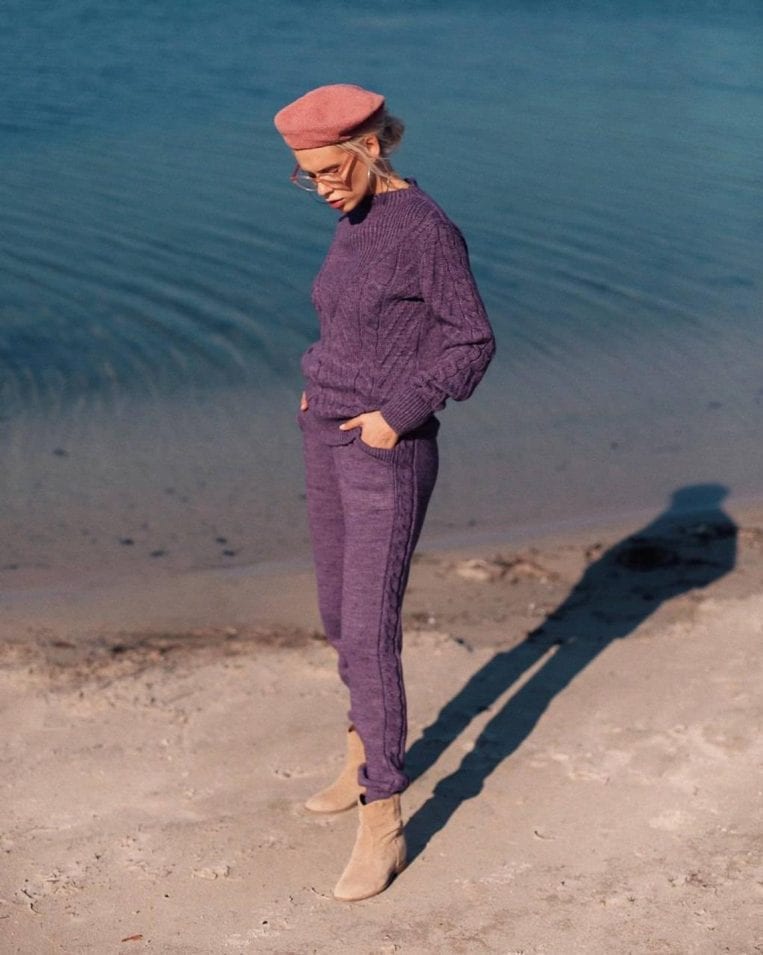 Disclosure: This post contains affiliate links, which means that if you click on one of the product links, a small commission may be credited to this site.
© All images are copyrighted by their respective authors.
Afflicted with the cold weather blues? You're certainly not alone. Why not raise the temperature of your body and the fashion bar by wearing a top to toe knitwear.
Keep it casual yet fresh and chic with jogger coordinated sets that will leave you looking good while keeping warm.
It's uncharacteristically cold here in old Malaysia and I type this while wearing a knit tunic/dress over a comfy leotard legging from my mom's vintage collection. Wearing the rare knit has that funny influence of making me acutely aware of the missing knitted jogger two-piece that can easily be worn for everything. I work from home and thus appreciate the coziness of a knit and I'm into that sporty silhouette and mood that it's just unbelievable how I've gone without a knit set of this sort!
Perhaps, it's only now that I realize the coldness can be biting. And it's not even snowing here in the usually hot and humid equator!
My rant aside, knit jogger sweatsuit sets are nothing new as they've been a part of cold weather weather for the sporty fashionistas from cold regions. I am all for the style as there's something about knit over knit in a sweater styling over the fashionably indifferent pair of joggers that truly fit into the mood of the season. Even though it's 2021, it does feel like 2020 took an extended vacay and we're in it.
So folks, if you're into deepening your comfort whilst keeping your style casually sporty yet chic, then, perhaps, a jogger set in a knitted fabric might appeal? To find out if that might be the case, then as always , please have a scroll down and enjoy!
Slay the cold weather in these knit jogger sets now, why don't you...
Gosh, how gorgeous are these jogger knit sweatsuits! I love each one and wonder if you do too?!
Tell us your thoughts in the comment section and which jogger set is your cuppa tea.