Fans of kebaya and batik sarong: please calm down and give Sarong by SopheaBatik a chance to satiate your craving for the classic and sophisticated kebaya attire.
Finding the existence of Sarong by SopheaBatik was a miracle as my mother chanced upon it while browsing through her daily perusal for news and alerted me to check it out. Knowing that I'm a fan of the retro tight kebaya style from the eras of the past, she knew I was going to like what I'd be eyeballing and indeed I was!
I had to get in touch with the master creator of the marvelous batik kipas herself, Zatie and found out how passionate and driven this superwoman is! Drawing inspiration from the kebaya and batik sarong worn by her own stylish mother, Zatie focuses on bringing the batik back into the Malaysian fashion scene.
Ladies, if you're aiming to get decked out in feminine kebayas this season and make batik a focal fashion point of your OOTD or OOTN, then please look no further as you've found the place to get your much needed dose of our gorgeous Malaysian batik!
Check out her stunning collection of kebaya and batik kipas: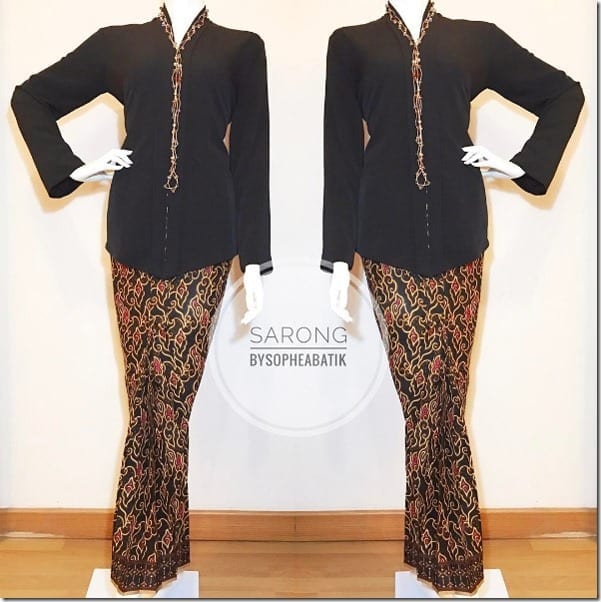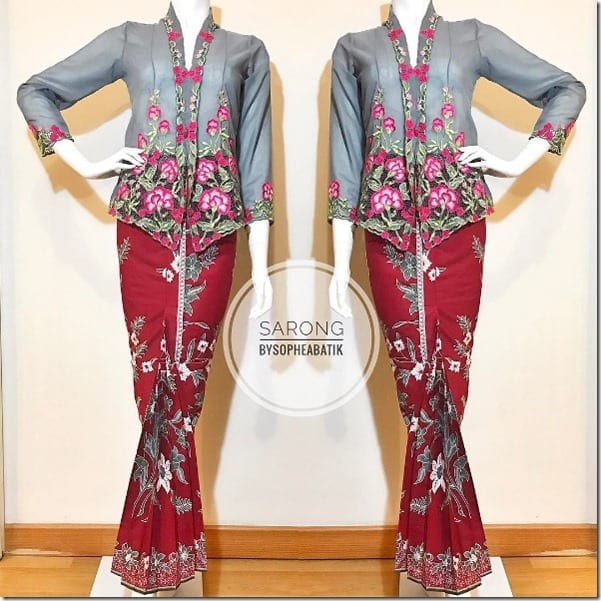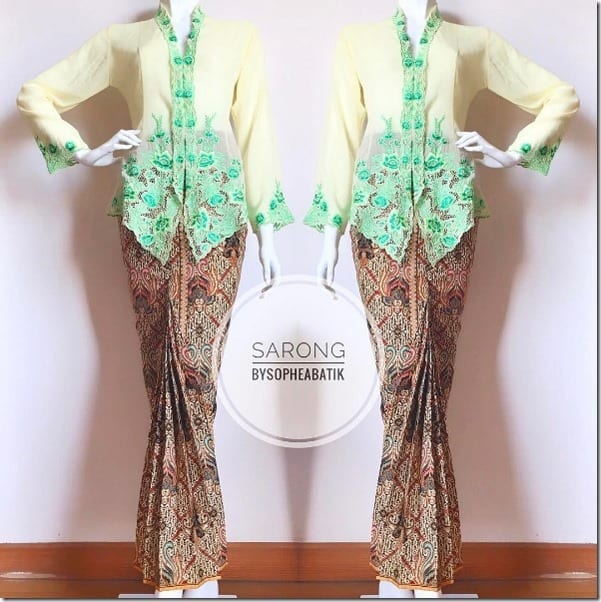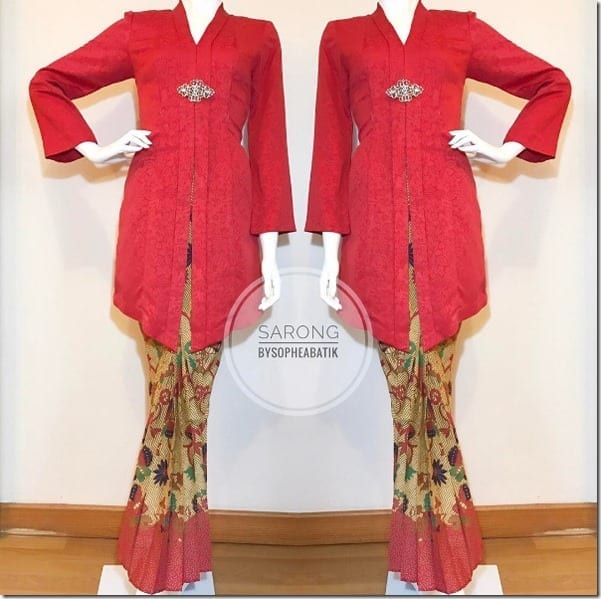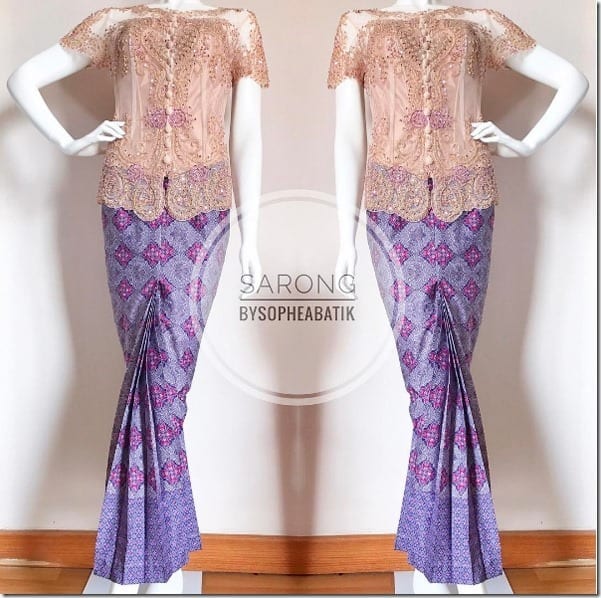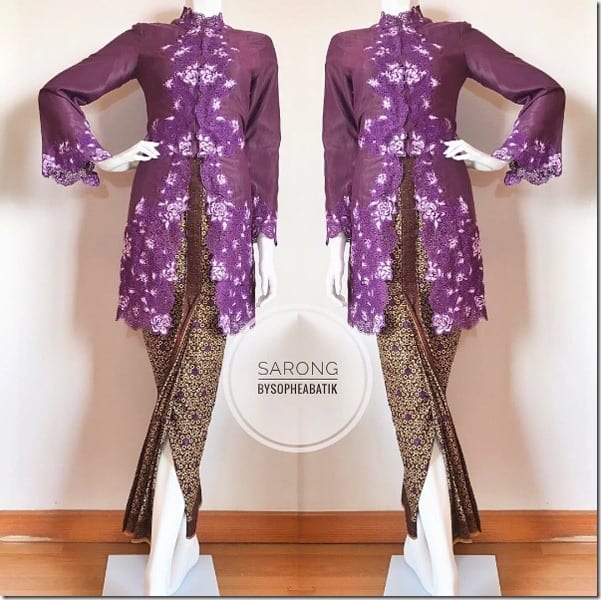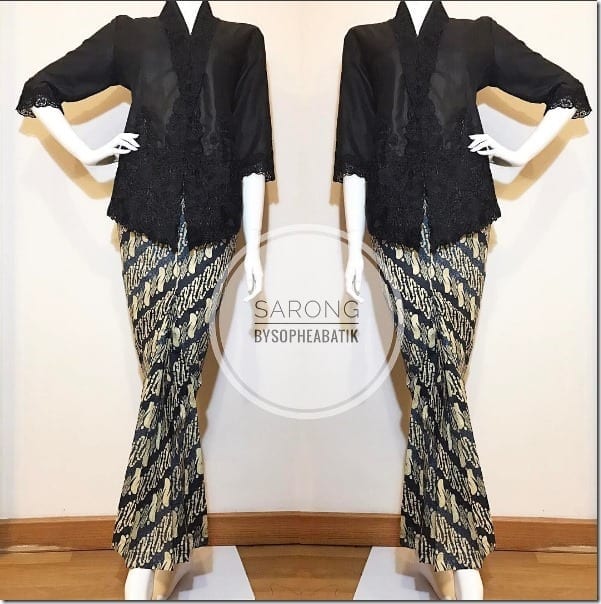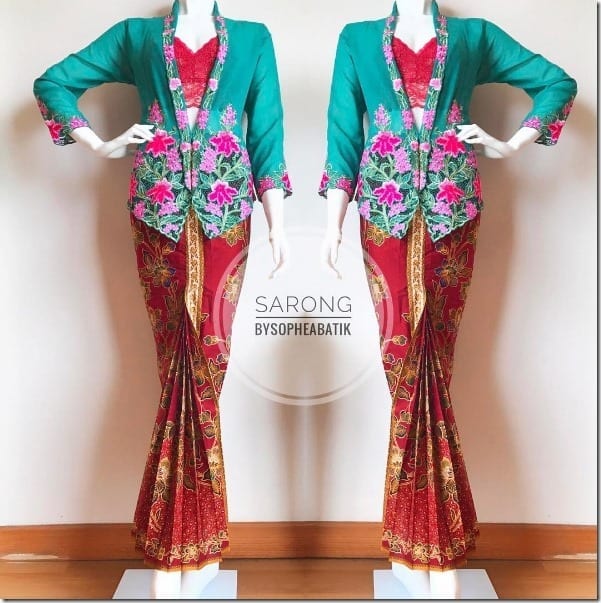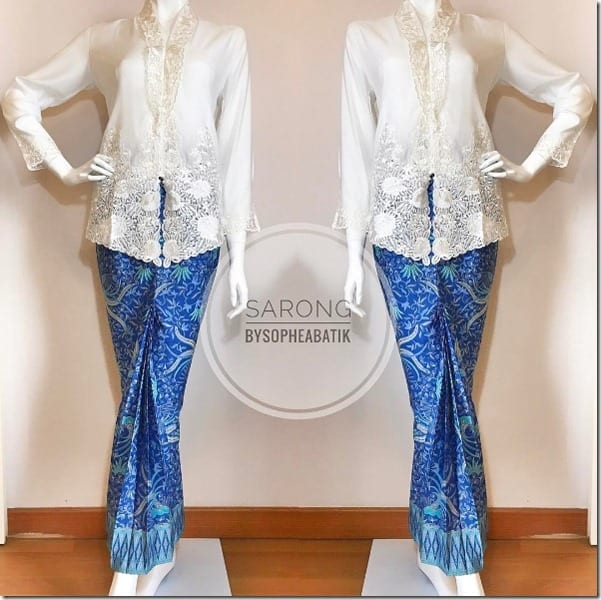 A batik jacket you can layer over your most basic LOTD and make it pop: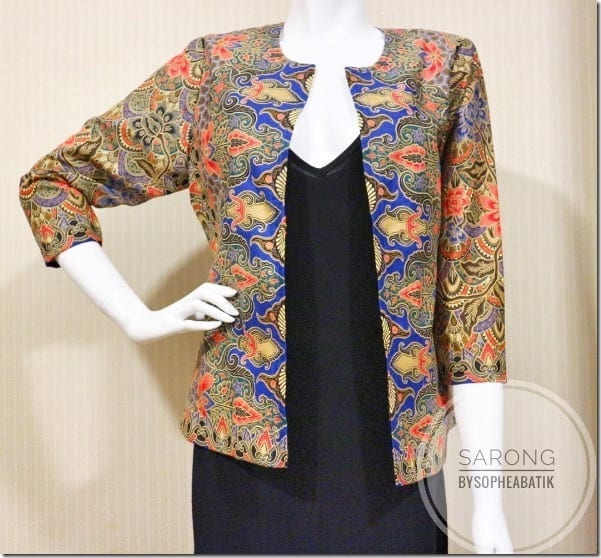 A modern interpretation of the kebaya with a glam wrap blouse and jaw-dropping vibrant batik kipas: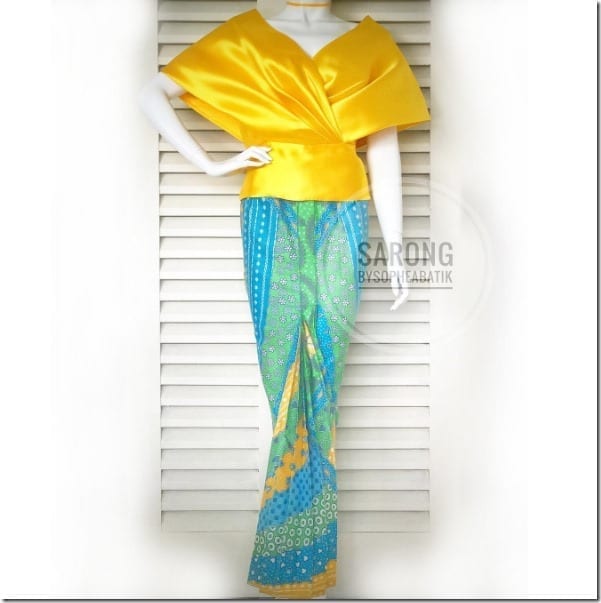 Here's what Zatie has to say about her KL-based boutique, Sarong by SopheaBatik:
I have always admired and been inspired by our local traditional dresses especially batik Sarong and kebaya. I love how the generation before us in the good old days wore their batik and kebaya elegantly. And my idol of course was my mother, the way she had dressed in the tight kebaya and Sarong.


I started by doing the skirt (batik kipas) after I found a photo of my mother wearing batik Sarong and I love how she'd mixed and matched the Sarong with other fashionable tops, not just kebaya. And my choice of sarongs are our local Sarong batik which I handpick from east coast, Kelantan where I come from and also from Terengganu. There's something about the design in our batik print that really catches my eyes.


I feel we should bring back the glory and beauty of our ladies clad in Kebaya and batik Sarong which is our identity, our trademark! And to be honest, our batik Sarong designs are really elegant and neat, played well with the colours.


If we do not support our traditional wear, then who else will?
How to shop for the kebaya and batik sarong?
Go to Zatie's Sarong by SopheaBatik Instagram to feast your eyes. You may then direct your DM or whatsapp 019-2704027 to open up a channel of communication with her.
What do you think of the kebaya and batik kipas collection? Share your thoughts – I'd love to find out!

"Enjoy every step you take. If you're curious, there is always something new to be discovered in the backdrop of your daily life." — Roy T. Bennett
Love this post? Share it with your friends! Follow us for more fashion inspiration:
♥ Twitter ♥ Facebook ♥ Google+ ♥ Bloglovin ♥ Pinterest ♥ Polyvore ♥
© All images are copyrighted by their respective authors.
Here on Fashionista NOW, our one and very own Miss Reverie showcases the latest in fashion trends and its various social implications in our everyday lives. You may read more of her at REVERIE SANCTUARY.