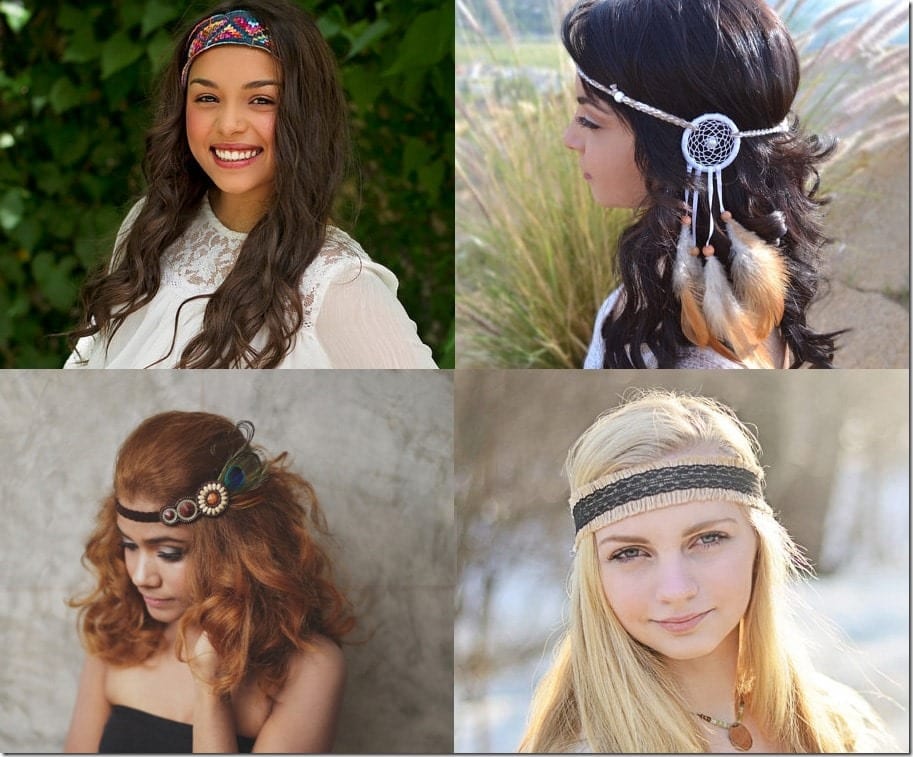 Why waste the space on your head when you can adorn it with a headband, right? Whether you're hitting a beach party or a music festival, these headbands are made to fit the need for accessorizing the top most part of your anatomy and turn you into a bohemian fashion creature.
Some headbands, like the flower kind which we've seen a lot of times can be tough to sport if you're either allergic to wearing faux petals that are gigantic on your head or have trouble in moving like a human being with it on. These struggles can be annihilated with stretchable headbands of the elastic variety, plus visually, there are awesome non-floral head accessories out there, believe me!
Without further ado, let us find out the 7 gorgeous elastic headband styles that will certainly be pretty wearable that you don't need to limit their use for only Coachella kinds of activities. Enjoy!
SEVEN Headband Styles To Complete Your Bohemian-esque Wardrobe
1. Beaded Feather Headband
♥ | Zizway
This Indian-inspired headband carries statement beads and a colored peacock feather that are mount on a braided velvet. It comes in various sizes to fit all head shapes.
2. Colorful Gypsy Headband

This fun, colorful headband comes with an elastic that sits at the back for a comfortable fit. It is a statement piece to give any outfit a visual pop.
3. Dreamcatcher Feather Headband

Great for both long and short hair, this dreamy piece is made from natural feather and wooden beads from scratch. It has adjustable string to fit various head size and can be worn as a necklace too!
4. Elastic Black Boho Headband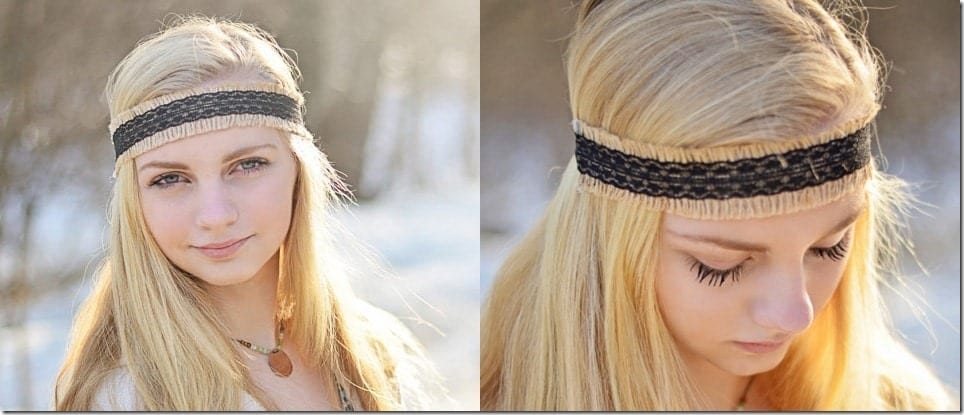 This headband features a black fringed burlap with a stretchy back. Being that it's monochromatic, you can wear this easily with all kinds of outfits. For more affordable boho headbands of this style that can be worn by all ages, visit Peach and Coral Etsy shop here.
5. Gold Sparkle Headband

Equipped with a black elastic to ensure a diverse fit, this headband is minimalist enough to be worn for night outings and concerts alike.
6. Pearl Rhinestone Boho Headband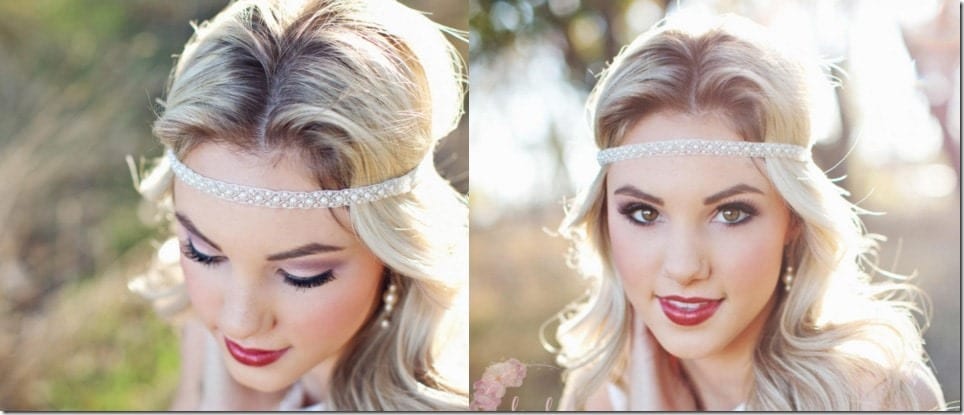 Wear this over the head for a classic look or over the forehead for a boho-inspired vibe. This pearly headband is versatile enough to be worn at weddings and other special events.
7. Turquoise Boho Leaf Headband

Instead of a typically elaborate leafy adornment, opt for this turquoise faux leather leaf headpiece that will add a unique flair to your look.
Which of these headbands do you see yourself wearing? Share below – I'd love to know!
Consciousness shakes off the littleness of being and finds the infinite space in which all things have a place. Be in your universality. — Mooji
Disclosure: This post contains affiliate links, which means that if you click on one of the product links, a small commission may be credited to this site.
Love this post? Share it with your friends! Follow us for more fashion inspiration:
♥ Twitter ♥ Facebook ♥ Google+ ♥ Bloglovin ♥ Pinterest ♥ Polyvore ♥
© All images are copyrighted by their respective authors.
Here on Fashionista NOW, our one and very own Miss Reverie showcases the latest in fashion trends and its various social implications in our everyday lives. You may read more of her at REVERIE SANCTUARY.