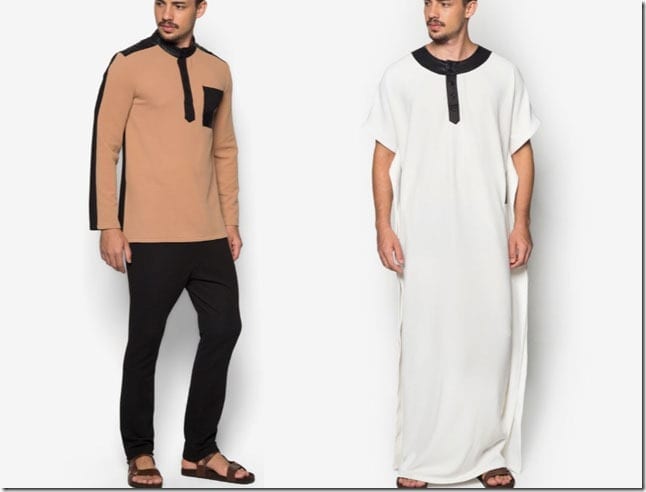 Why you need to tell all your minimalist style-conscious guy friends about Hatta Dolmat's Raya 2016 collection for men?
I don't know where I've been but I've only recently found out about a Malaysian fashion designer that's been in the hot couture fashion scene from the mid 2000s and was so wowed not by the usual women's designs but his men's Raya 2016 collection.
Even though I am no man and write rare pieces of men's designer collections for Eid 2016, Hatta Dolmat's minimalist jubah and kurta sets are a breath of fresh air well, mostly because I'm quite biased to the fuss-free designs and neutral color palettes which are both alive and kicking in his creations.
If your man (partner/boyfriend/hubbie) is looking for his Raya outfit and you happen to know that his love for minimalistic looks are quite real and you're the designated shopper for his clothes because you love online shopping so much, then be a darling and grab a hold of Hatta's sophisticated pieces that will surely make him stand out. But not without finding out if his into kurta or jubah.
One of the main reasons that I choose to highlight Hatta's jubah collection is to put forward that men do wear long cultural 'dress-like' garment and still have their manliness intact. So much of the controversy of men in skirts being perceived as gender-bending in the Western world can be hushed if we're open to a new perspective that perhaps, men have loved long flowy garment when temperature requires to be considered and practicality governs the issue of dressing.
The middle-eastern inspired jubah by Hatta Dolmat dips into the Arabian style flair while the modern aspects are kept real with the use of monochromatic and classic hues or black, white and brown. Upon close inspection, you'll see jacquard grid texture all over to add to the sophisticated festive look that's reserved yet palpable. The contrast panel detailing and relaxed shape of the garment offer a punctuation of style while staying within the boundary of cozy comfort.
The kurta set on the other hand I suppose would be more embraced by many stylish men as one, it's closer to the look of a baju melayu, albeit made more contemporary as reflected in its fitted construction, especially the pants as they're tapered. Taking inspiration from the Orient, the high-low hem of the monochrome kurta set is a stylish find, one that a guy with serious fashion needs will be so glad to wear.
I'll leave you to eyeball the imagery below to appreciate the awesomeness of Hatta's raya-worthy men's collection. Enjoy!
The Kurta Set + Jubah Styles Men With Minimalist Style Taste Want To Wear This Hari Raya 2016
Black + Brown Kurta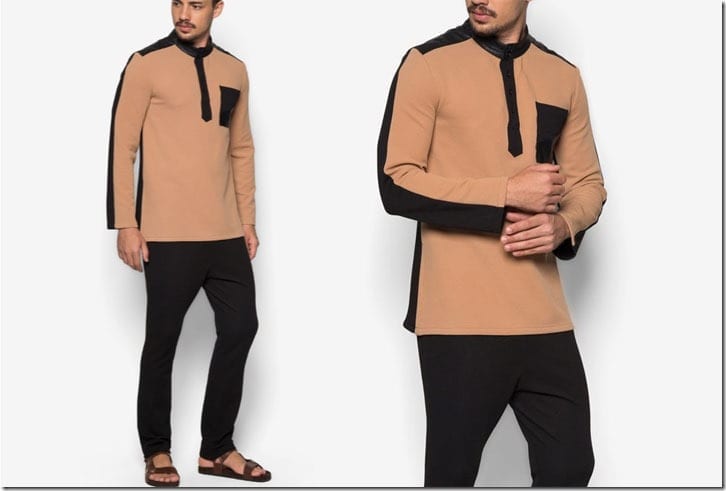 All Black Kurta
Monochrome Kurta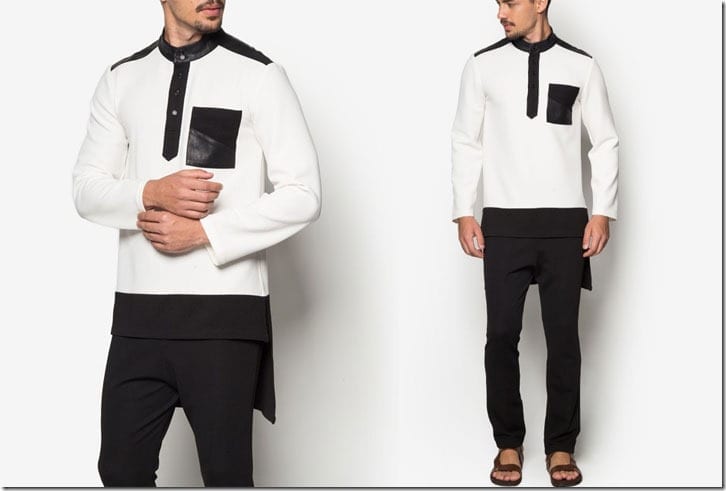 Round Neck Brown Jubah
Short Sleeve White ( And Black ) Jubah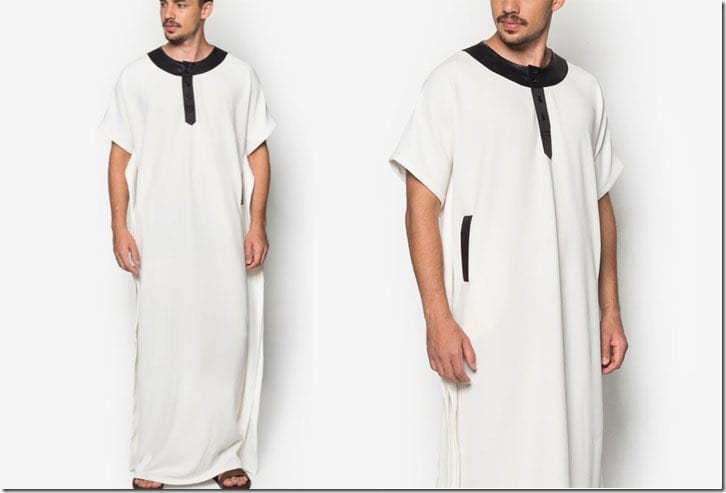 Short Sleeve Brown V-Neck Jubah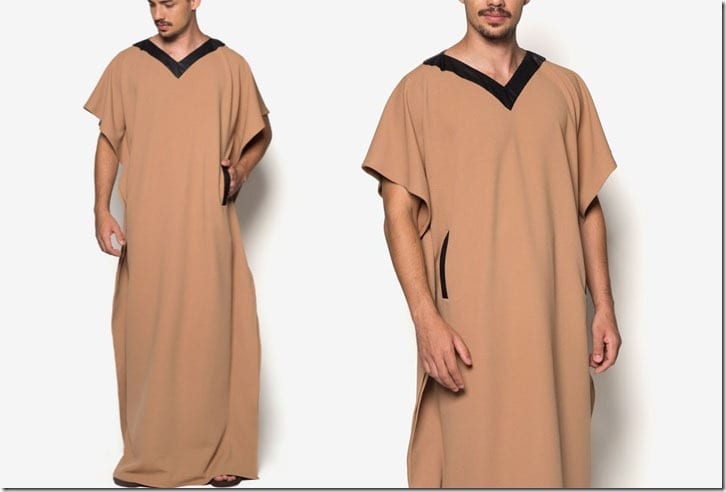 How To Shop?
Click the link under the image and it will take you to ZALORA Malaysia where these are available now. Remember to use our code if you're shopping for the very FIRST time there as it will give you a 15% OFF:
♥ ZBAPEDJ
Smitten by the chic designs of our talented Malaysian fashion designer, Hatta Dolmat (as I am) already? Show the guy some love by following him on his social media:
"Isn't it funny how sometimes you can instantly connect with people? How, despite being almost strangers, you can feel that you have known someone all your life?" — Jane Green, Jemima J: A Novel About Ugly Ducklings and Swans
Disclosure: This post contains affiliate links, which means that if you click on one of the product links, a small commission may be credited to this site.
Love this post? Share it with your friends! Follow us for more fashion inspiration:
♥ Twitter ♥ Facebook ♥ Google+ ♥ Bloglovin ♥ Pinterest ♥ Polyvore ♥
© All images are copyrighted by their respective authors.
Here on Fashionista NOW, our one and very own Miss Reverie showcases the latest in fashion trends and its various social implications in our everyday lives. You may read more of her at REVERIE SANCTUARY.