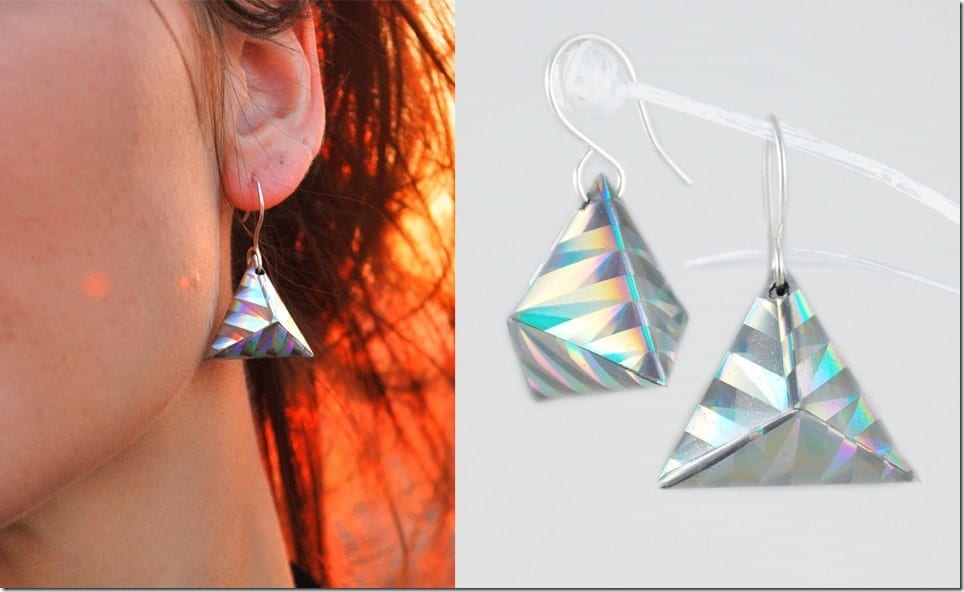 Credit | edelconfetti
Get sparkly in these eye-popping gems and slay your festival-ready OOTD.
One day while looking for inspiration for festival jewelry, I stumbled across a statement green triangle necklace. Okay, I confess it was far from the case of me stumbling as I'd purposely wanted too see what's new in the triangle jewelry scene.
As my eyeballs paused on this interesting-looking triangle pendant, I couldn't help but to zoom in on it that I realized it was holographic too. This detail charmed me and I had to see more from the jewelry maker and to cut the story short, I fell in love with her! Berlin-based, Eva Lisette Zahneißen, has a collection of jewelry designed and manufactured from scratch and each of her creations somehow spoke to me even though I've never worn jewelry with charms in the shape of a geometric fox, unicorn, space tiger or a colorful bird.
What I do adore about her handmade jewelry is the overall cohesiveness in terms of color usage and of course, the underlying geometric theme that threads through. The drop triangle earrings along with the ombre leaf earrings have a special spot in my heart as I love triangles for my earlobes and being a nature-loving creature, leaves of any shape get me excited.
If you're looking for some bling bling that is alive in bright neon colors, fluorescent or holographic in effect, I highly suggest looking edelconfetti's collection of jewelry that will spruce up your look. To give you a peek of what you can expect, I've rounded up a list of 6 pieces of eye-catching gems I would so love to wear myself. Enjoy!
Holographic Green Triangle Necklace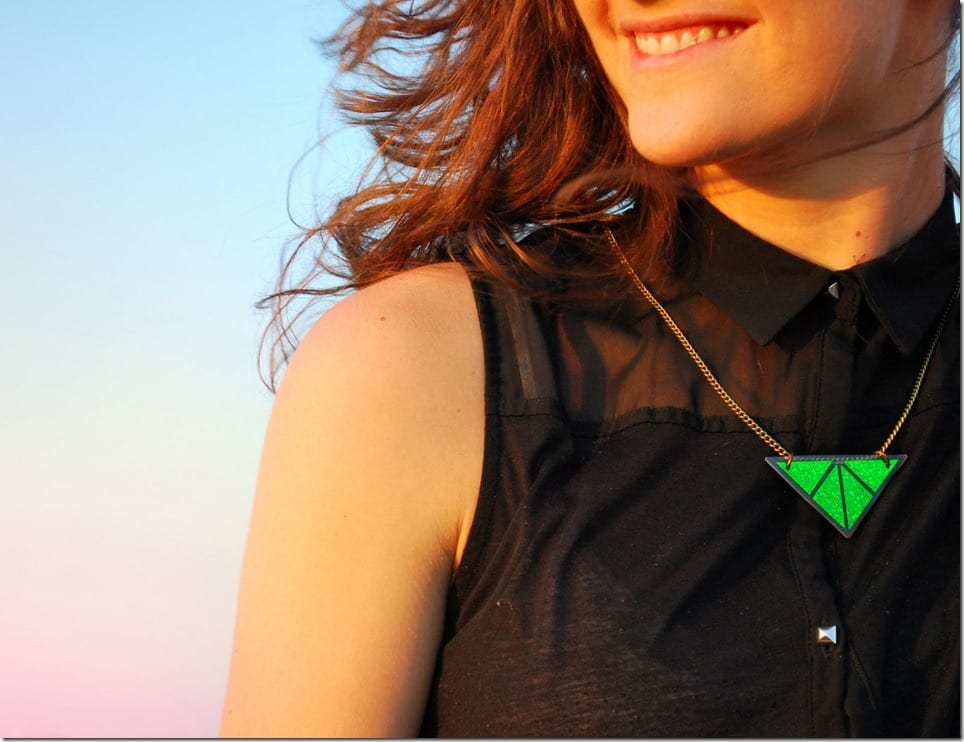 Holographic Triangle Suncatcher Necklace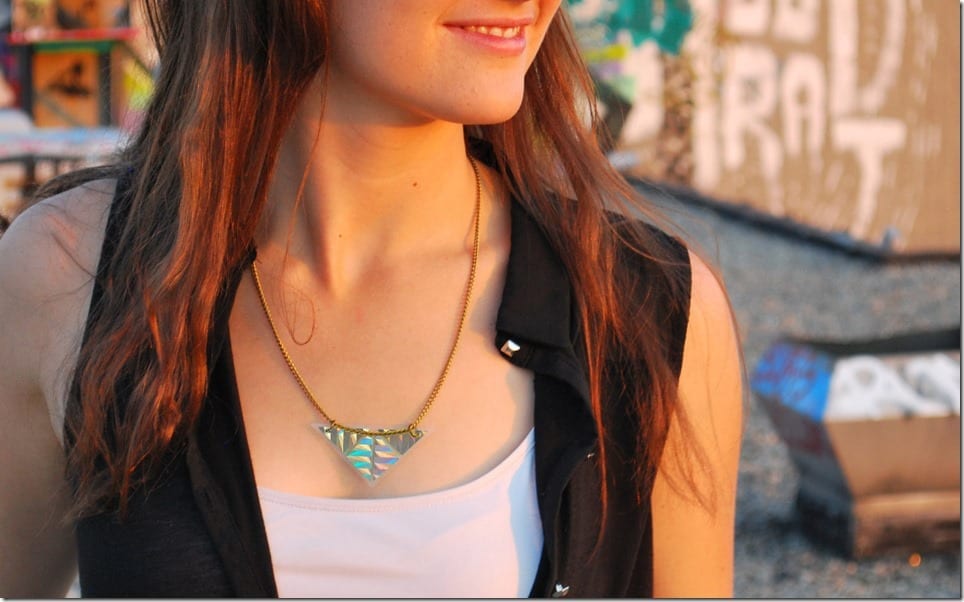 Neon Fluorescent Parrot Earrings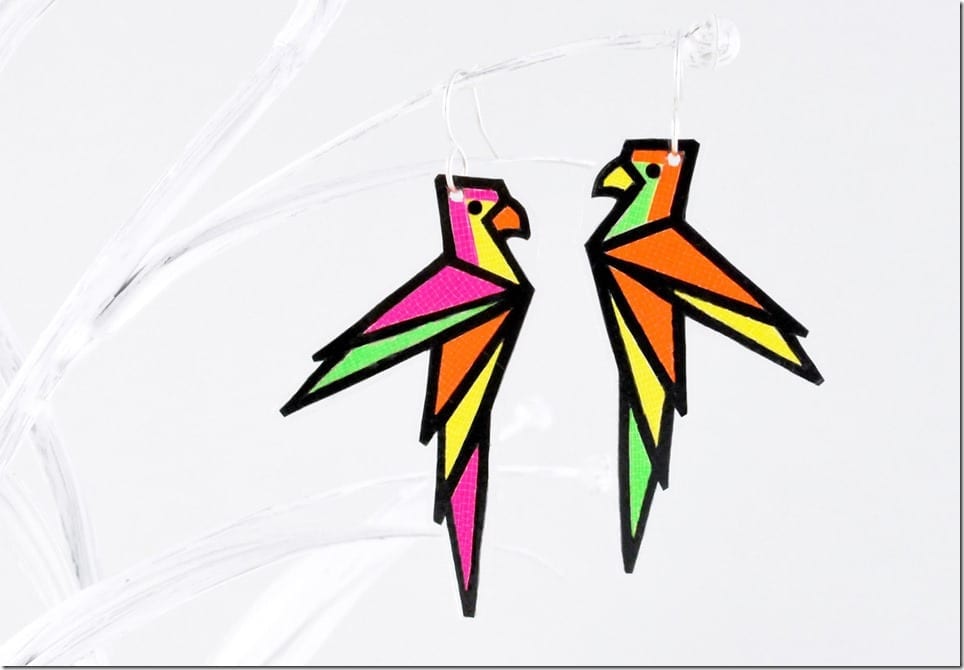 ♥ | shop here| shop here
Neon Pink  Blue Grey Real Leaf Earrings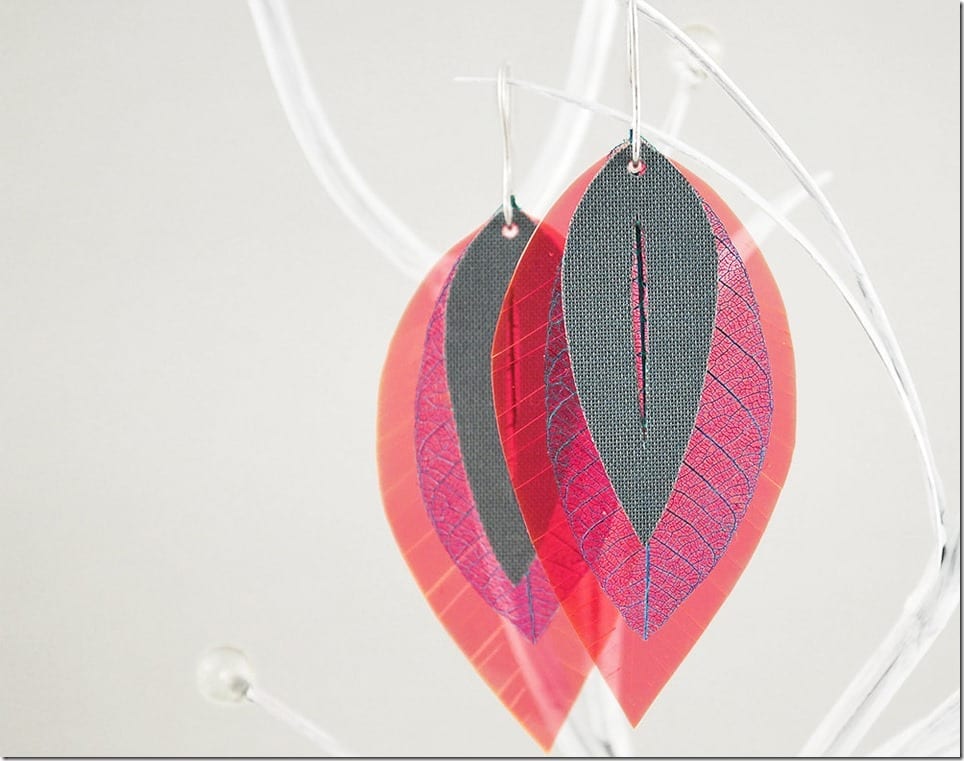 Ombre Real Leaf Earrings
Holographic Origami Triangle Earrings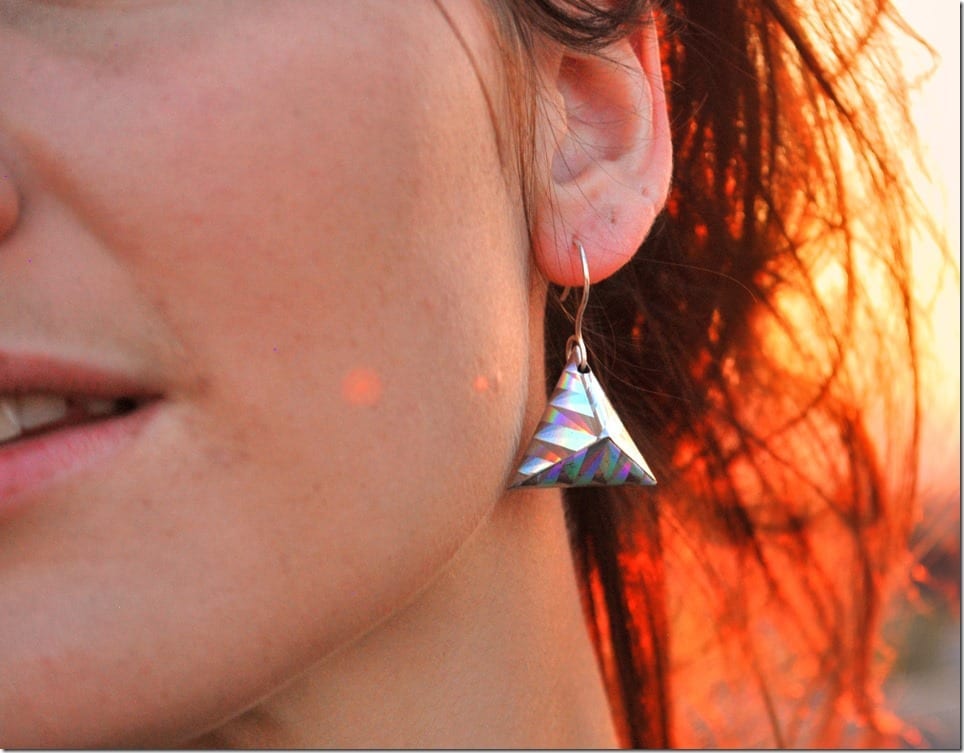 Which piece of jewelry would you love to wear? Share below – I'd love to know!
More about edelconfetti:
edelconfetti is the name Eva chose for her shop because to her confetti represents a very beautiful allegory for happiness, enjoyment of life and variety. "Edel" is a German word that means noble or precious and because she created "edelconfetti" out of materials that are carefully chosen which are diverse and that are not typically used to manufacture jewelry, she considered it is a quite suitable name.
Love her jewelry? Show here some love by following the talented jewelry designer:
Facebook | Instagram | Official Website
"Attitude is a choice. Happiness is a choice. Optimism is a choice. Kindness is a choice. Giving is a choice. Respect is a choice. Whatever choice you make makes you. Choose wisely." — Roy T. Bennett, The Light in the Heart
Disclosure: This post contains affiliate links, which means that if you click on one of the product links, a small commission may be credited to this site.
Love this post? Share it with your friends! Follow us for more fashion inspiration:
♥ Twitter ♥ Facebook ♥ Google+ ♥ Bloglovin ♥ Pinterest ♥ Polyvore ♥
© All images are copyrighted by their respective authors.
Here on Fashionista NOW, our one and very own Miss Reverie showcases the latest in fashion trends and its various social implications in our everyday lives. You may read more of her at REVERIE SANCTUARY.