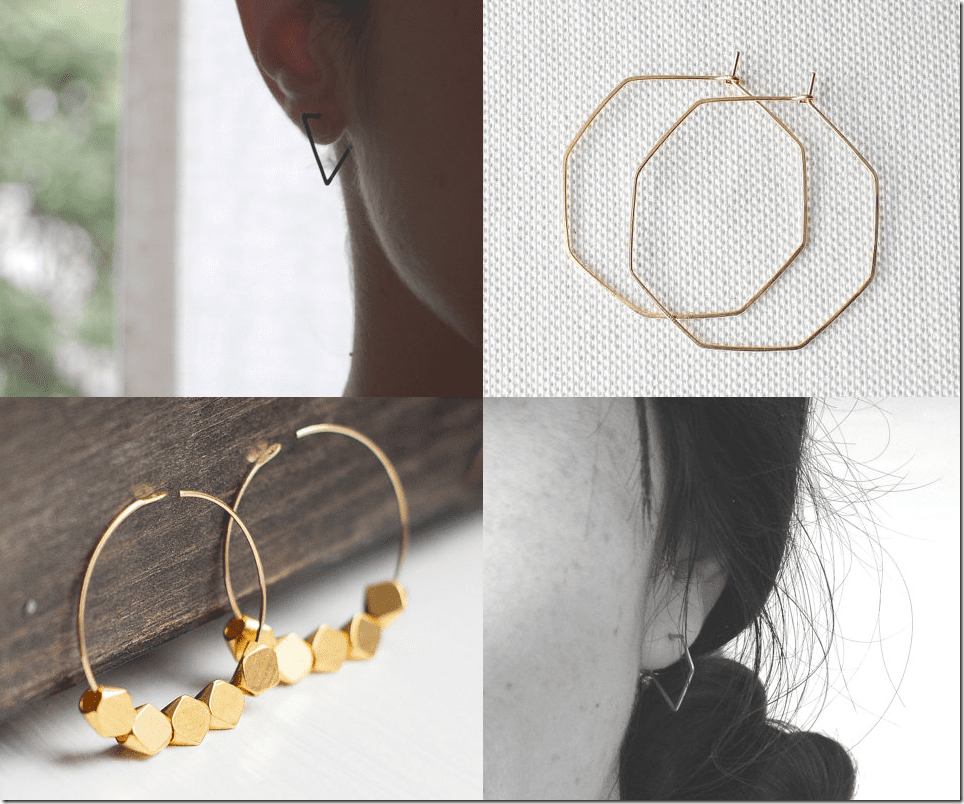 Go beyond your usual circle hoop earrings by opting for other geometric hoop earring variety to bling up in style this season.
For all you lovers of geometric jewelry, this one's for you. Hoop earrings designed in your favorite geometric shape or embellished with faceted cubes or beads that can be all you need to transform your outfit this season.
As a self-confessed minimalist jewelry wearer and admirer, this post has been quite delightful to create as I get to share with you the marvelous bling inspired in the many shapes of hexagon, octagon, circle, spiral, cubes and more.
I love stud earrings and at the moment, can't seem to get over the triangle shaped ones. Another favorite earring style of mine is of the hoop interpretation, usually of the small to medium sized variety.
While the love for all sorts of geometric style bling is strong, I never once thought hoop earrings would come in other shapes besides your usual circle hoop earrings! Funny that, eh. After finding out that the hoop style earrings do come in other gorgeous geometric forms, I was practically drooling over the endless selection they have on Etsy.
If you're like me, about mad with anything geometric and would love to know the chicest style of geometric hoop earrings available to wear right now so you can best bling up in style, let's just start with my TEN absolute favorites below: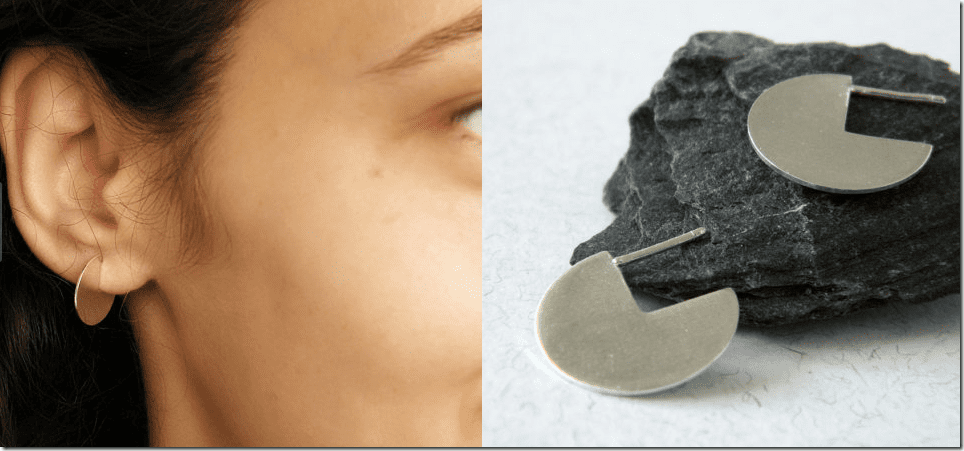 ♥ AIRlab | geometric circle hoop earrings
This isn't your typical round hoop earring variety, I will admit. It's like Pac-Man stuck munching on your earlobes and while it's not exactly hoopy, I do love the look of it so much!
♥ Folirin | gold hoop hexagon beads earrings
Round minimalist hoop earrings are aplenty but these carry hexagon beads that catch the light at every little angle. A pretty statement pair that will make quite an impact no matter what outfit you are wearing.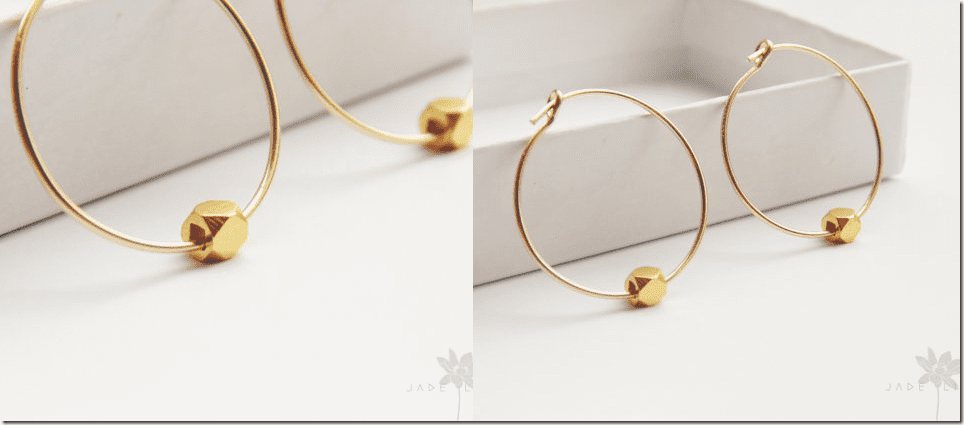 ♥ JadeLillie | gold minimal hoop faceted cube earrings
Don't you just love how a little faceted cube can totally raise up the chic level of this minimal hoop earring?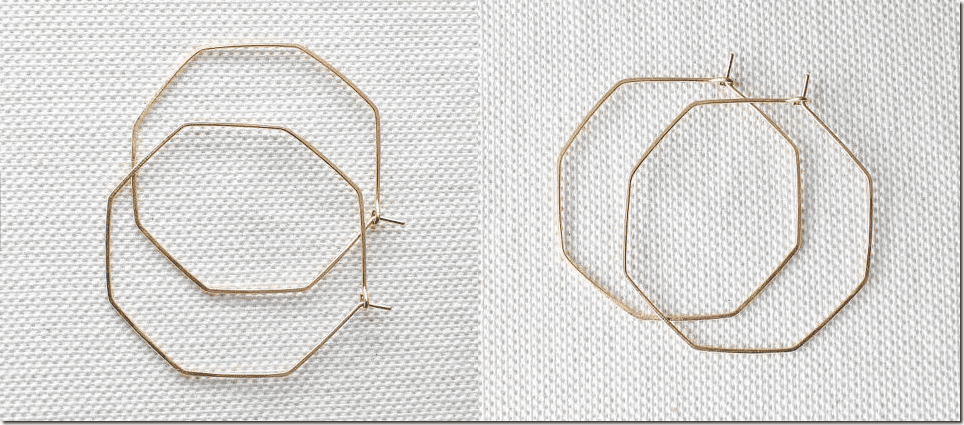 ♥ BlueSunflowers | gold octagon geometric hoop earrings
Hexagon too overrated for you? Go octagon!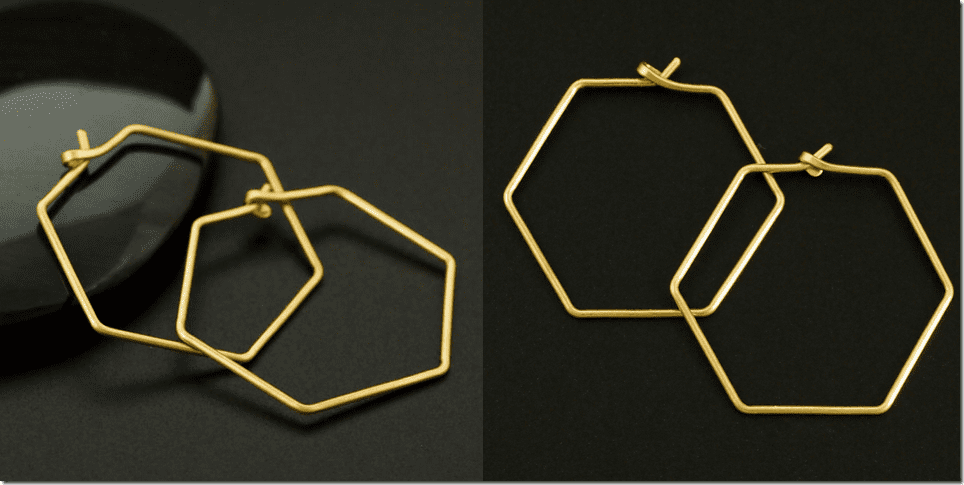 ♥ UnkamenSupplies | hexagon wire hoop earrings
How pretty are these hexagon wire hoop earrings. The minimalist in you will shriek in glee.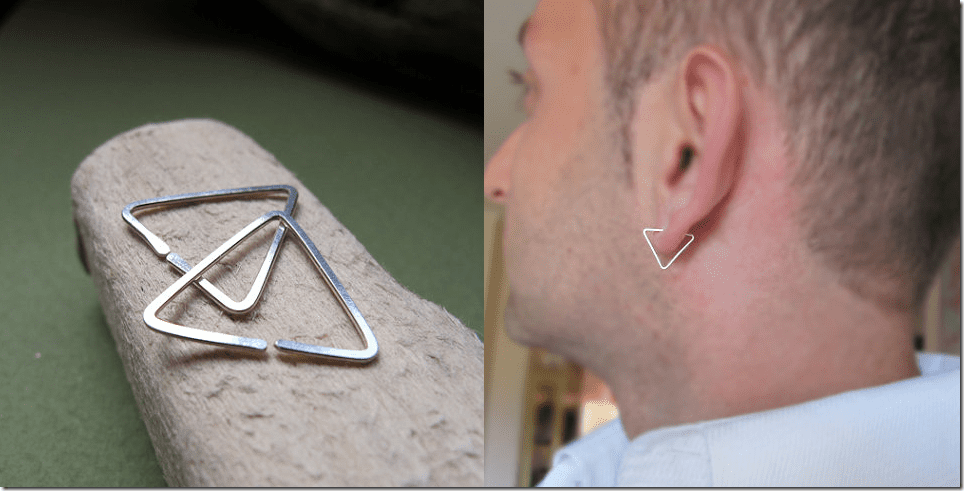 ♥ NadinArtDesign | minimalist sterling silver triangle hoop earrings
I'm seriously addicted to anything that is triangle in shape and this one really is super simple, I so want it on my ear right now.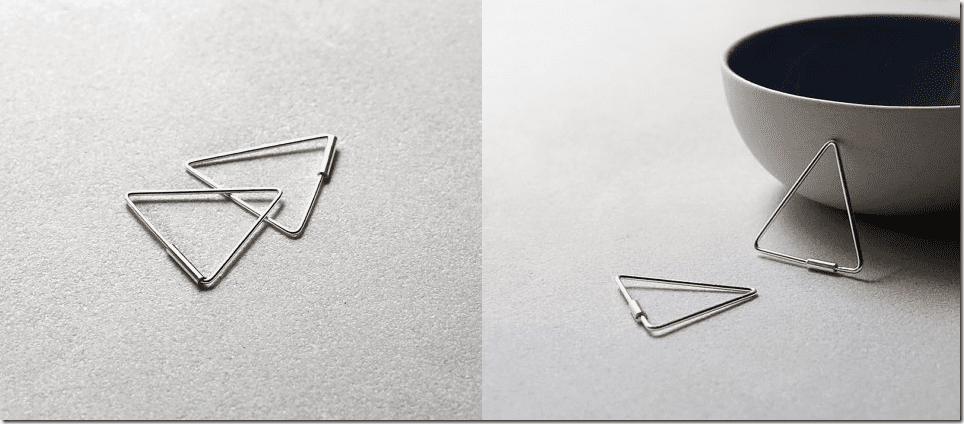 ♥ LITTIONARY | mini triangle hoop earrings
And here's another triangle hoop earring variety that is petite in size and just a dream for anyone who likes wearing jewelry minimally.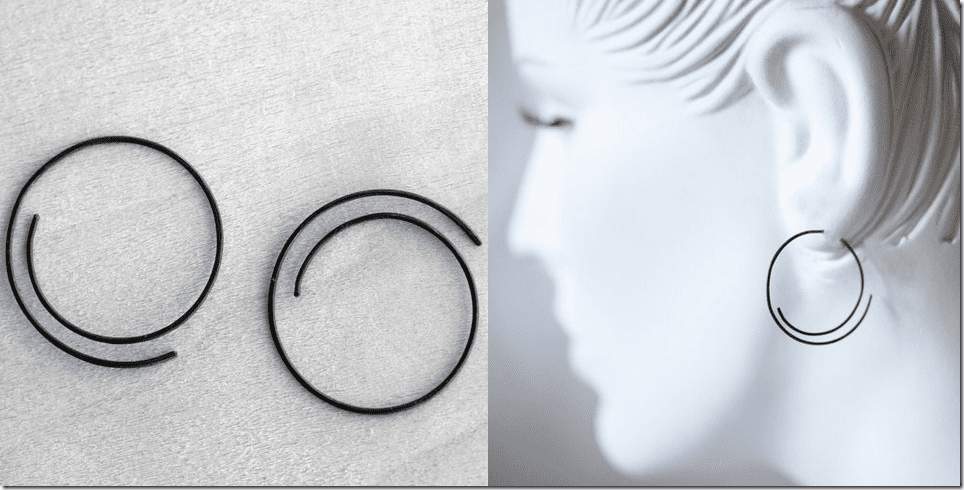 ♥ ClaudetteTreasures | oxidized sterling silver spiral hoop earrings
Since plain round hoop earrings are so predictable, it's always nice to find a new take on them and this spiral version is a breath of fresh air, don't you think?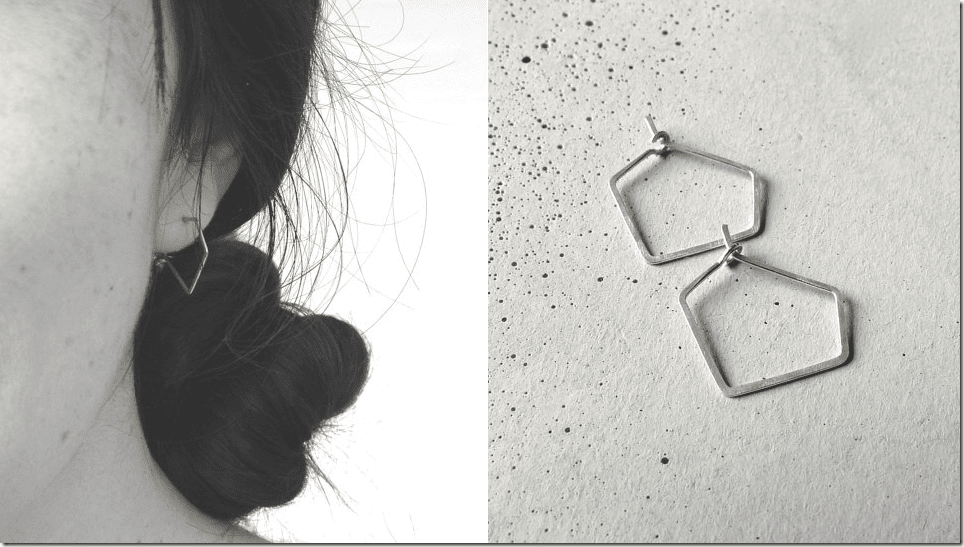 ♥ NEWREFINEDBASICS | petite sterling silver diamond hoop earrings
Diamond shaped hoop earrings, of course, is a must-mention. This 5-sided polygon proves to have quite the staying power in the jewelry scene.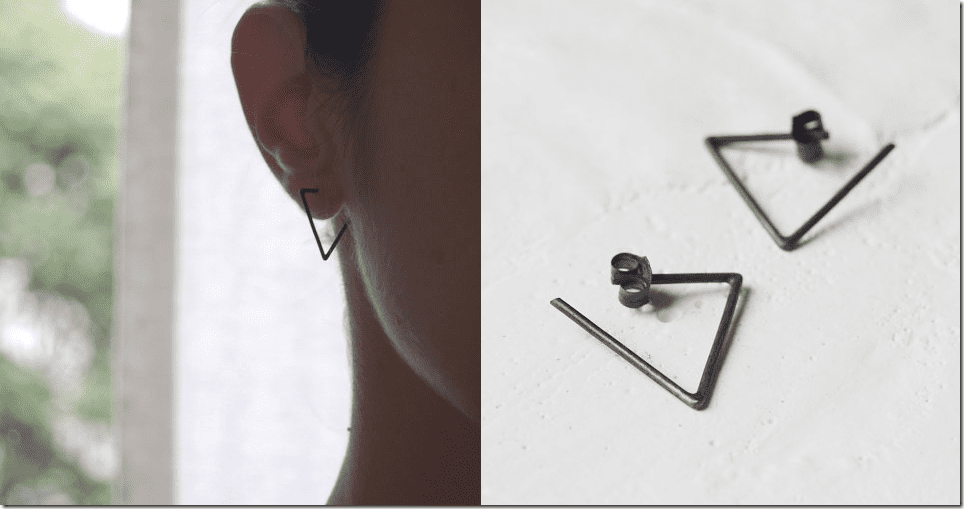 ♥ AgJc | sterling silver triangle hoop earrings
Last but not least, another triangle hoop earring style with a rather exciting open ended design.  Don't you just love the appearance of it? I know, I do.
So, which is your favorite geometric hoop earring style? Share below – I love reading your thoughts!
"Style is a form of expression! It's what makes your character your character, to put it in laymen's term." — Theophilus London
Disclosure: This post contains affiliate links, which means that if you click on one of the product links, a small commission may be credited to this site.
Love this post? Share it with your friends! Follow us for more fashion inspiration:
♥ Twitter ♥ Facebook ♥ Google+ ♥ Bloglovin ♥ Pinterest ♥ Polyvore ♥
© All images are copyrighted by their respective authors.
Here on Fashionista NOW, our one and very own Miss Reverie showcases the latest in fashion trends and its various social implications in our everyday lives. You may read more of her at REVERIE SANCTUARY.