Attention: If your face is glued to the screen watching men kicking a ball around the field during the world cup 2018 season, then why not have these hanging on your ear lobes to make a stronger statement that you're a football fan.
I am not a fan of soccer or football. We call it football here in Malaysia but alas, I hold no strong feelings about calling it in any particular way and would be quite happy to simply call it balls. But well, we ain't talking about my neutral feeling about the sports. I do get excited talking about the color of their soccer attire and whether it matches their complexion but that's a different topic altogether. Know anyone about completely mad about football? I've got a fantastic idea! Show your friends, female or male or insert whatever is relevant, some real love by gifting them a pair of earrings in the shape of their favorite sports!
Football earrings or soccer earrings in general go in the shape of the ball they use to kick around in the field. The black and white soccer ball is the defining look that gets the most inspiration for these earrings. What's amazing about this soccer jewelry list is that the materials that the ball charms are made of come in various forms so you can find one that's suited for you.
From stainless steel to wood, there will be something perfect for you or your friends' ears.
Without further do, here's a list of football-inspired earrings for you to enjoy.
Acrylic Soccer Stud Earrings
Enamel Soccer Dangle Earrings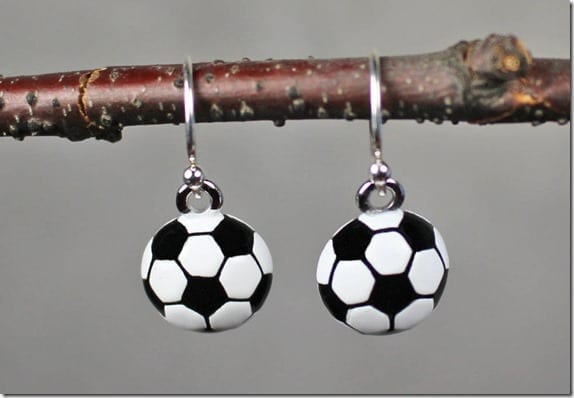 Faux Leather Soccer Earrings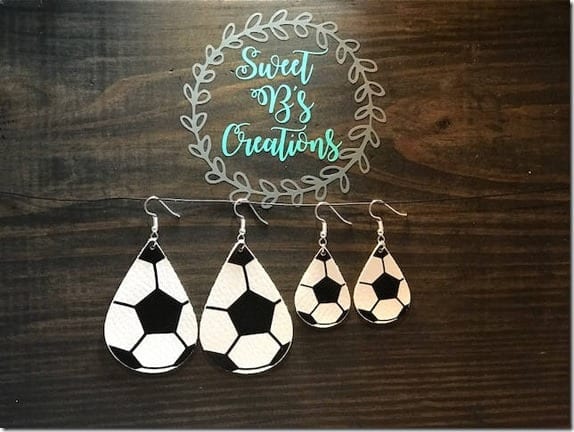 Light Leather Soccer Dangle Earrings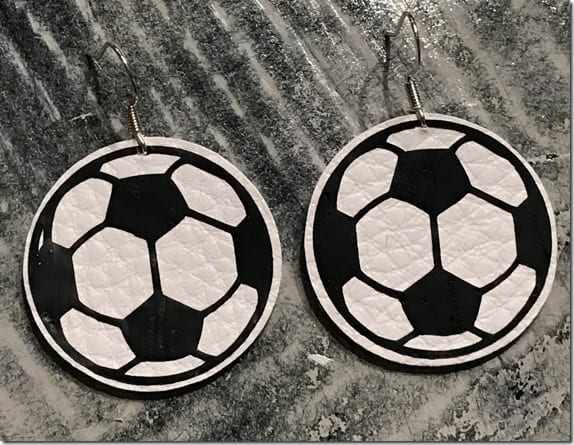 Simple Football Stud Earrings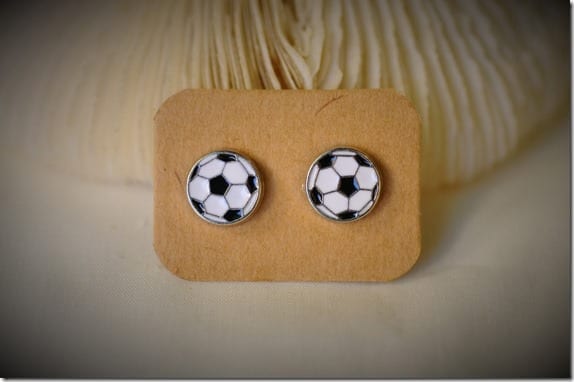 Stainless Steel Soccer Earrings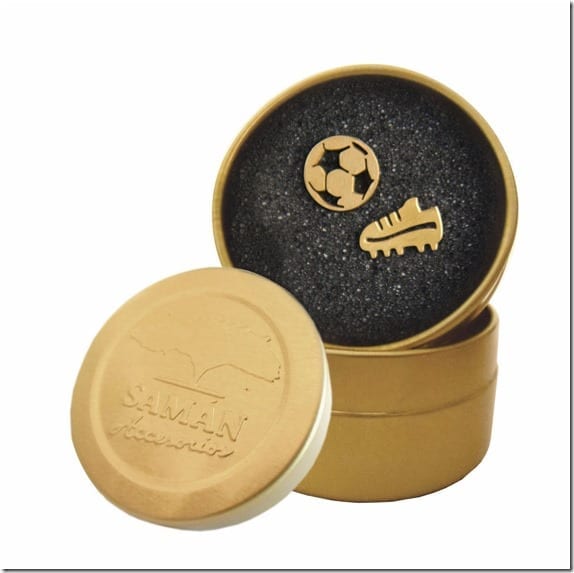 Wood Soccer Ball Stud Earrings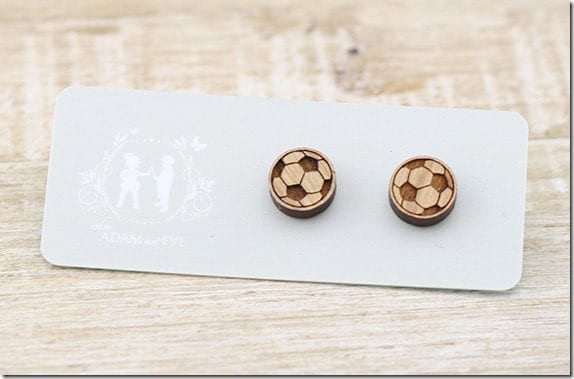 Which soccer or football earrings would you love to wear? Share below – I'd love to know.
"When we are alone on a starlit night, when by chance we see the migrating birds in autumn descending on a grove of junipers to rest and eat; when we see children in a moment when they are really children, when we know love in our own hearts; or when, like the Japanese poet, Basho, we hear an old frog land in a quiet pond with a solitary splash – at such times the awakening, the turning inside out of all values, the "newness," the emptiness and the purity of vision that make themselves evident, all these provide a glimpse of the cosmic dance." — Thomas Merton
Disclosure: This post contains affiliate links, which means that if you click on one of the product links, a small commission may be credited to this site.
Love this post? Share it with your friends! Follow us for more fashion inspiration:
♥ Twitter ♥ Facebook ♥ Google+ ♥ Bloglovin ♥ Pinterest ♥ Polyvore ♥
© All images are copyrighted by their respective authors.
Here on Fashionista NOW, our one and very own Miss Reverie showcases the latest in fashion trends and its various social implications in our everyday lives. You may read more of her at REVERIE SANCTUARY.