Everyone's got skeletons in their collective closets. With Halloween's near, why not wear them bony skeletons out on your sleeves, like literally?
Okay, maybe not literally, as that'd be too creepy. Skeleton prints are a style must-have for those bold enough to sport bones as a fashion statement. What better month to do that than this October!
You don't have to be a fan of Halloween to wear skeleton prints and you can simply make them wearable by keeping it a single skeleton piece at a time.
For instance, you can don a black and white hand skeleton printed top with a cute colored skater skirt. Finish off with a pair of 'creepers' just to tie the whole look together with a creepy chic effect.
If you have solid colored clothes lying around, here's the time to start a DIY skeleton project.
Skeleton stencils are very much available at a click on your internet browser. If you're creative, you can make one yourself. If skeletons of humans a tad too mainstream for you, there are countless of animal skeletons to draw inspiration from.
Bleach skeleton print shirts like this one, is awesome as I really like the faded rustic shade of it.
Etsy's got a selection of bleach skeleton wear for the ultimate Halloween and grunge spin. Here are some that I find pretty attractive: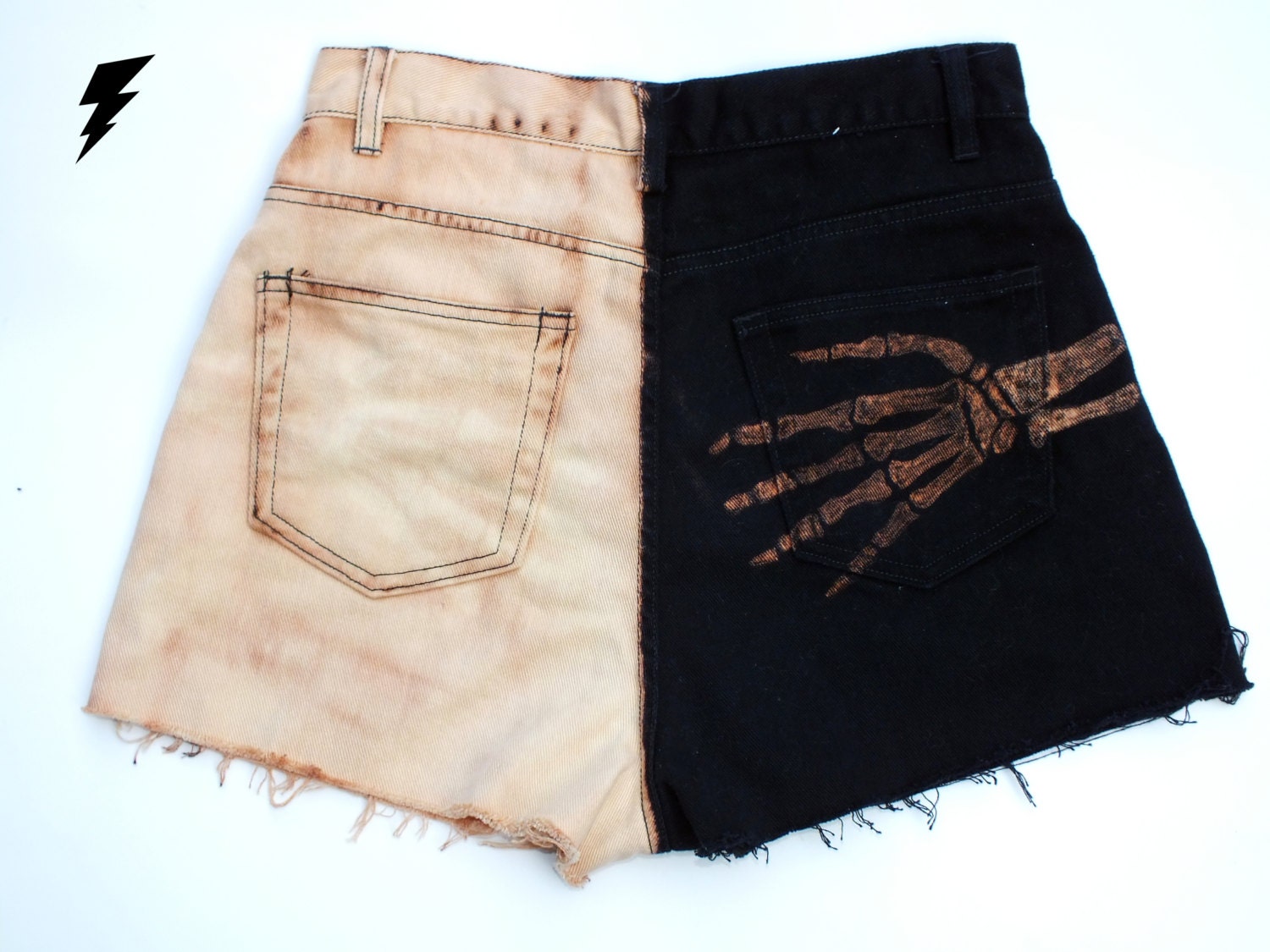 ♥ high waisted skeleton shorts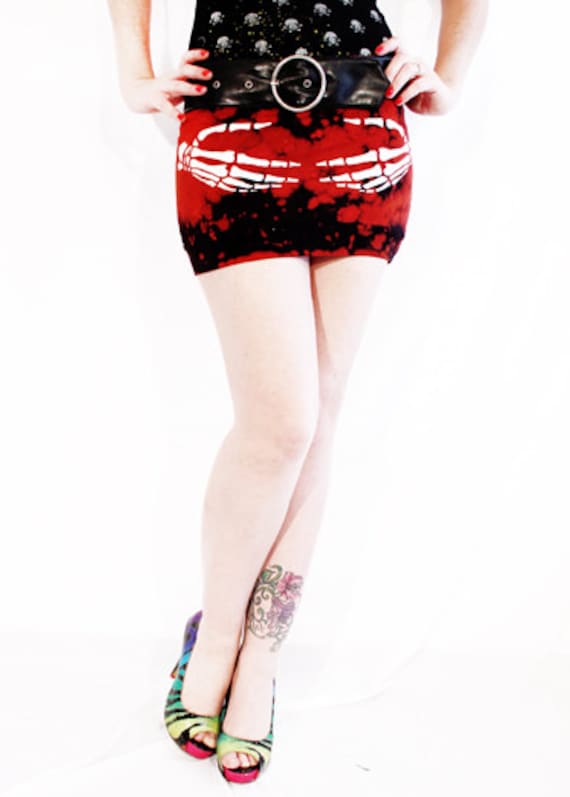 ♥ hand skeleton print mini dress
These two are non bleached ones: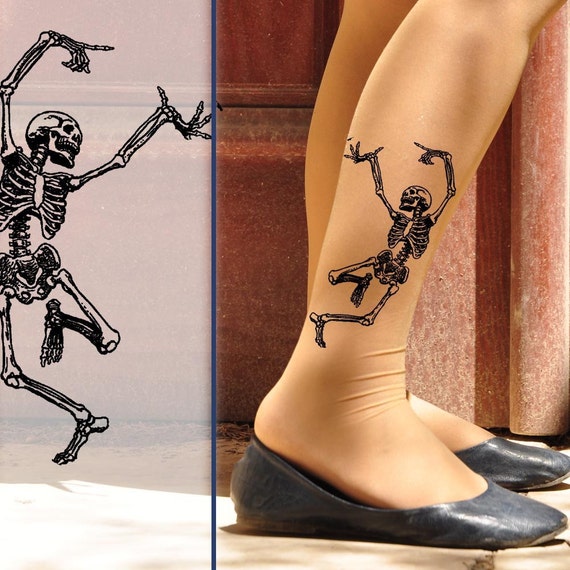 ♥ dancing skeleton tights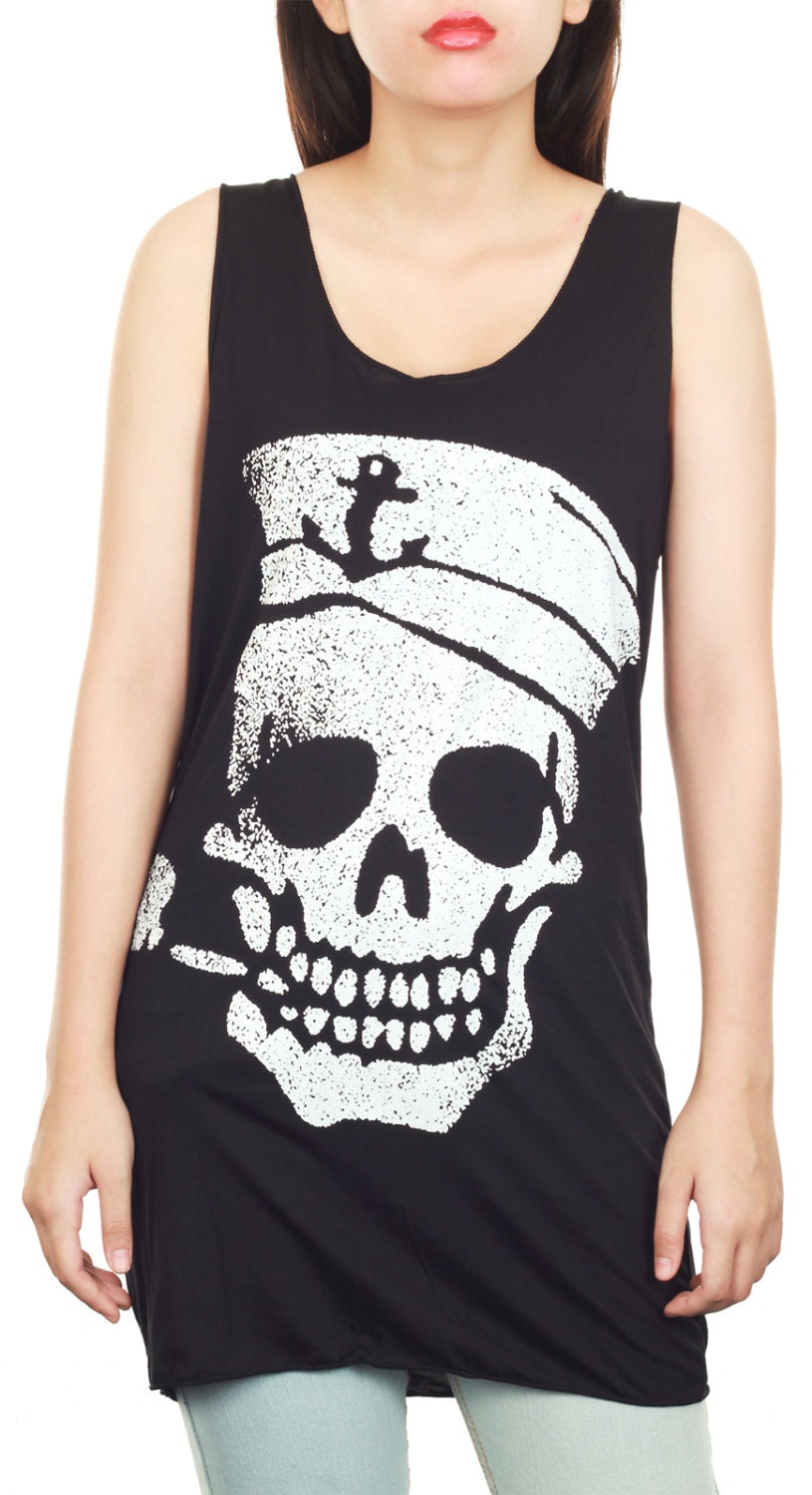 ♥ skull pirate print tunic top
**Click on the image to go straight to the Etsy store that sells the item.
For how you can organize your skeleton-inspired looks, take a look at a roundup of lookbookers wearing their bones out for your inspiration:
♥ leggings – Market HQ | shirt – Romwe
♥ DIY hand-painted skeleton (recycled suit, skinny jeans, matte croc flatform, gloves and shirt)
♥ skeleton tights and shoes – eBay
♥ skeleton hand print top – Romwe
♥ skeleton tank – Brandy & Melville
♥ skeleton leggings – Black Milk Clothing
♥ skeleton dress
So, what do you think of these skeleton-inspired outfits? Would you wear bone-inspired clothing/accessories all year long? Or would you rather reserve anything skeleton-related for Halloween? Share below!
Love this post? Share it with your friends! Follow us for more fashion inspiration:
♥ Twitter ♥ Facebook ♥ Google+ ♥ Bloglovin ♥ Pinterest ♥ Polyvore ♥
© All images are copyrighted by their respective authors.
Here on Fashionista NOW, our one and very own Miss Reverie showcases the latest in fashion trends and its various social implications in our everyday lives. You may read more of her at REVERIE SANCTUARY.