Move over Christmas sweaters, welcome these embroidered khadi ponchos instead!
Stunning ponchos made of khadi (an Indian homespun cotton natural fabric) are ready to take over your the place of a Christmas sweater this season. With a circular design and a ruffle border that encircle about the waist to hip area and a space at the side for your arms to come out for a breeze when they want to, it's hard not to love each poncho.
Let me confess, I spotted the poncho designs on Instagram and knowing that my mom loves poncho style tops, I just hovered around looking at the details of the ponchos on Khesshi Collection and finding that these ponchos are from Mesmora Fashion which is based in Gujerat, India. I just had to have these gorgeous khadi ponchos showcased here so you gals, ladies and madams can appreciate them and perhaps, make them your go-to when it gets chilly or whenever you feel like layering up.
Layering up with these embroidered ponchos is super simple. You can pop it on whatever outfit you happen to be wearing and in an instant, you will look so ready for an outfit snap. The intricate embroidery work will leave you speechless and the vibrant colors, from the most striking to the mellowed earthy combos will easily delight you and everyone lucky to be around you when you rock the poncho.
If you have an inclination for wearing a statement outerwear, then this poncho will fit into your style preference as it is simply a visual magnet. It's also a perfect party poncho for obvious reasons because it will let you shine bright like a diamond. On days when the weather's nippy either from the monsoon or winter, make the poncho your outerwear of choice and it will not only offer you comfort from the elements but also a mood pick-me-up just like a hot cuppa chocolate beverage on a drizzly day.
Without further ado, enjoy looking through the embroidered poncho tops!
Colorblock Floral Embroidered Khadi Poncho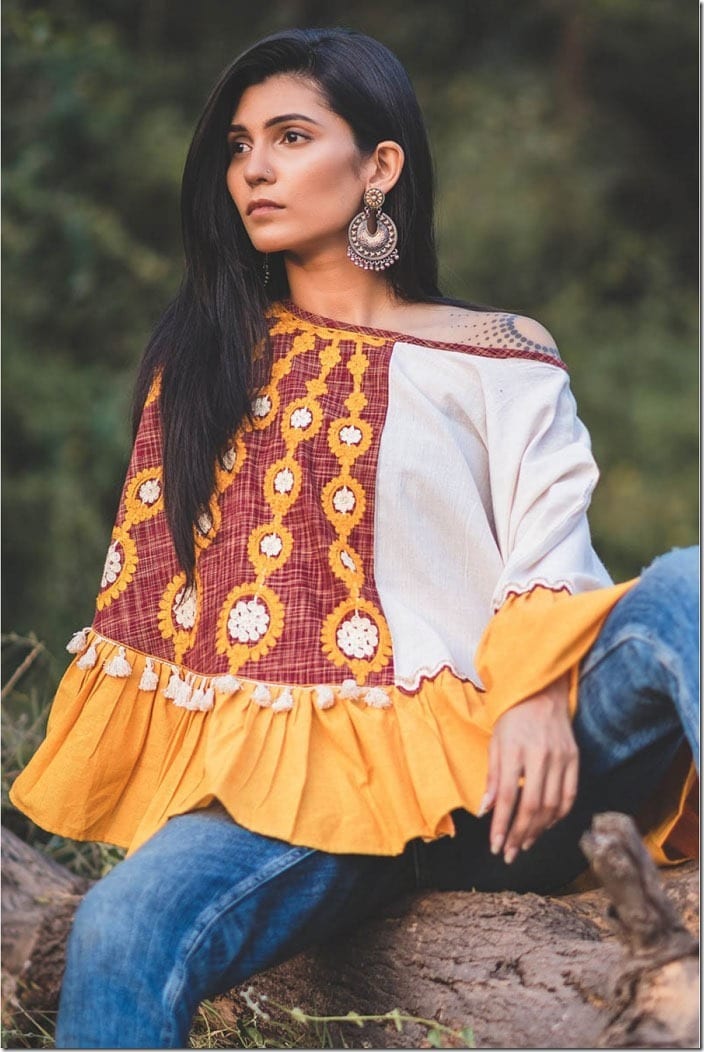 Gingham Floral Embroidered Khadi Poncho
Pom Pom Edge Embroidered Khadi Poncho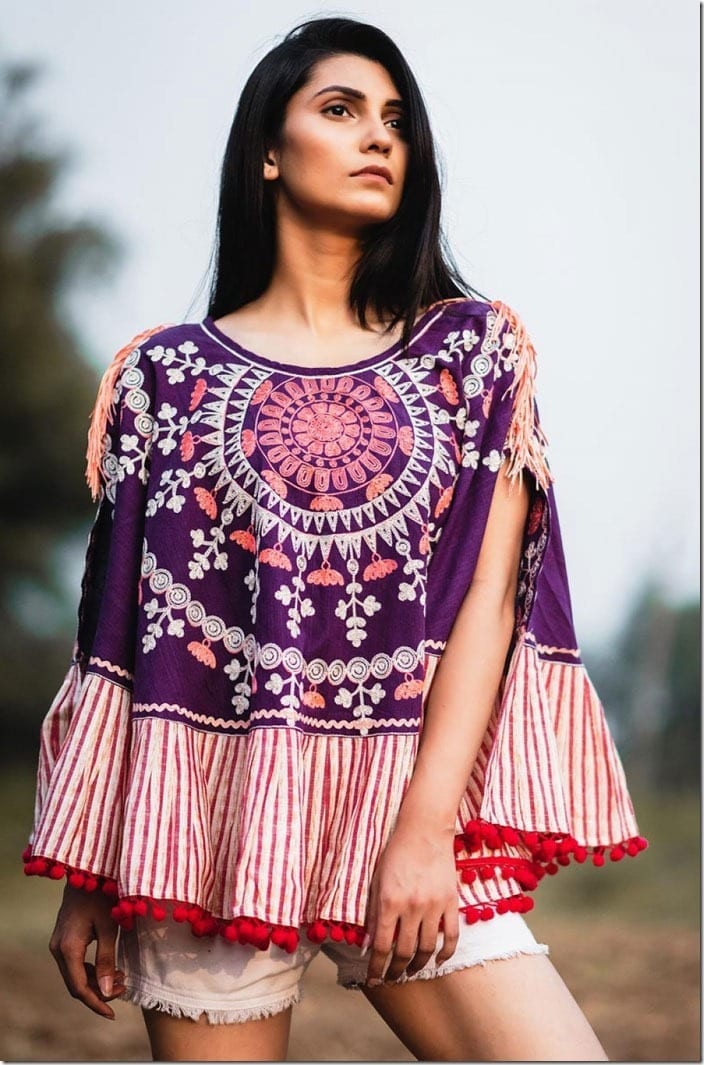 Boho Style Gingham Embroidered Khadi Poncho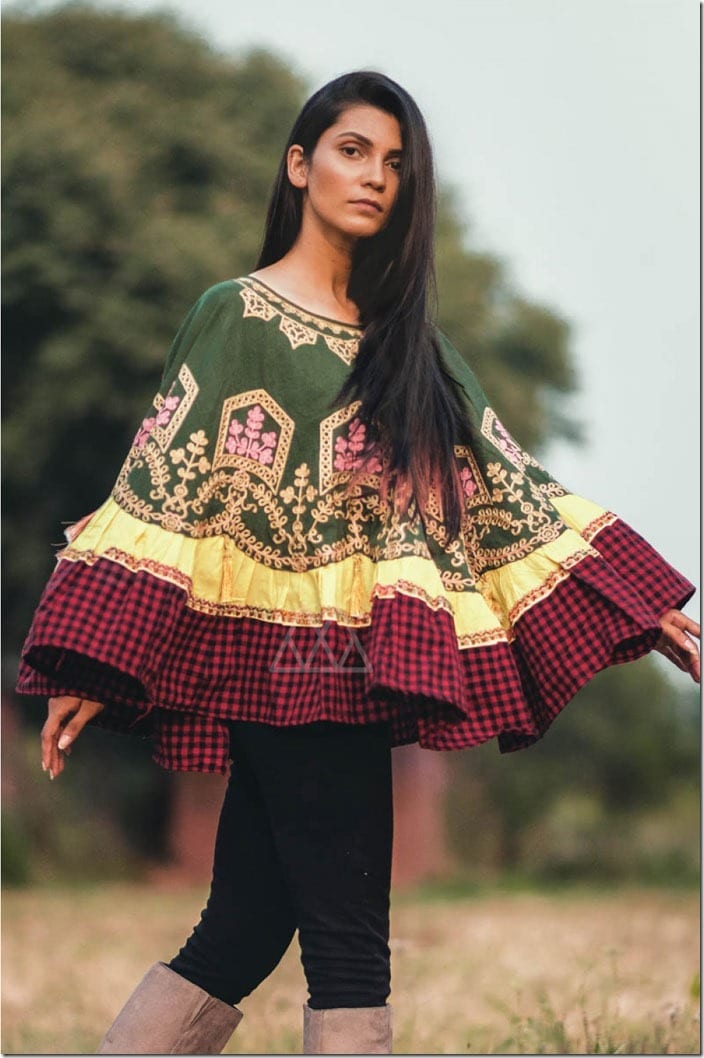 Red Wine Embroidered Khadi Poncho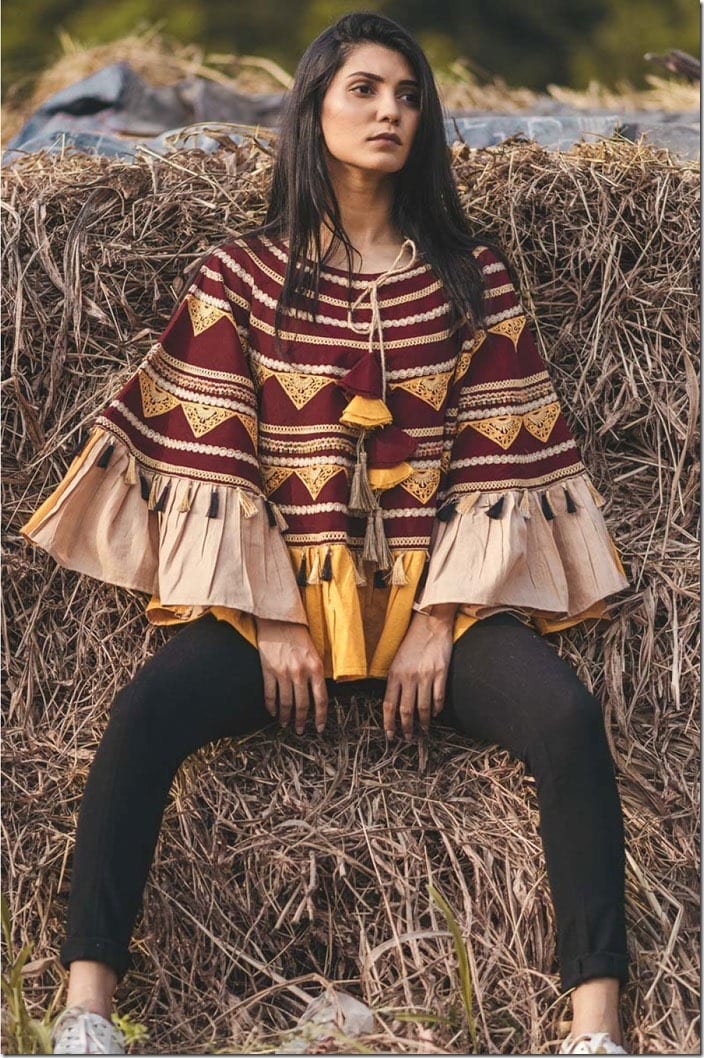 Which fashion-forward khadi ponchos would you love to wear? Share below – I'd love to know.
How to shop for these beautiful embroidered khadi ponchos, you might wonder?
Easy! You can get them via Mesmora Fashion or Khesshi Collection but be quick, before they disappear.
"At times the world may seem an unfriendly and sinister place, but believe that there is much more good in it than bad. All you have to do is look hard enough. and what might seem to be a series of unfortunate events may in fact be the first steps of a journey." — Lemony Snicket
Disclosure: This post contains affiliate links, which means that if you click on one of the product links, a small commission may be credited to this site.
Love this post? Share it with your friends! Follow us for more fashion inspiration:
♥ Twitter ♥ Facebook ♥ Google+ ♥ Bloglovin ♥ Pinterest ♥ Polyvore ♥
© All images are copyrighted by their respective authors.
Here on Fashionista NOW, our one and very own Miss Reverie showcases the latest in fashion trends and its various social implications in our everyday lives. You may read more of her at REVERIE SANCTUARY.