Espadrilles have been around for at least 4000 years and they shall forever remain in the shoe world.
But what exactly differentiate espadrilles from other shoes and why are they trending right now?
Espadrilles, also known as alpargatas were originally flat heeled shoes worn by catalano-aragonese military soldiers, priests and mine workers during the 13th century. What makes these shoes unique is the fact that they're made partially or all completely with rope, some kind of hemp or cord.
The term 'espadrille' itself is French in origin, derived from the Occitan language which comes from the word 'espardenya' in Catalan. (source)
Over time around the 1950s, espadrilles were reinvented as people became fashion-conscious this prompted Yves St-Laurent during the 1960s to glamorize the light canvas plaited fiber soled shoe by having it carry a heel.
Fast-forward to this day, it's safe to say that the espadrilles with either flat or wedged heels have become quite the staple for ladies and men during the summer months. The typical espadrilles carry ribbon ties that wrap around the ankles.
Loved for its eco-friendly soft sole made with breathable material, espadrille shoe nowadays comes in a wide variety of designs, colors and prints with or without 'chunky' heels catered to satiate the present fashion-infatuated zeitgeist of the modern world.
Comfort and practicality though are still two primary points that had driven these summer must-have footwear into the spotlight year after year.
For those who are looking for unique and fashionable espadrilles to wear or to replace too-casual flip flops, check out the links to some of my favorite espadrille shoes available on Etsy: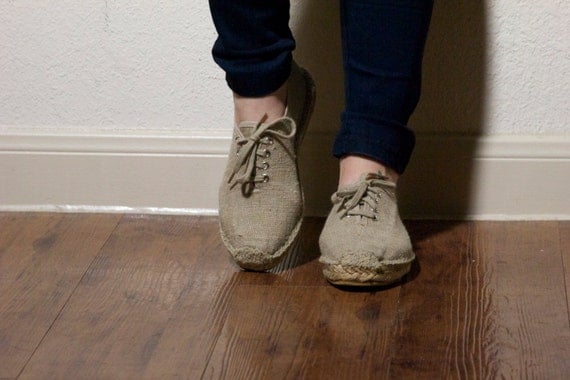 ♥ HIPSTER Vintage Lace Up Woven Wicker Huarache Espadrille by NoteworthyGarments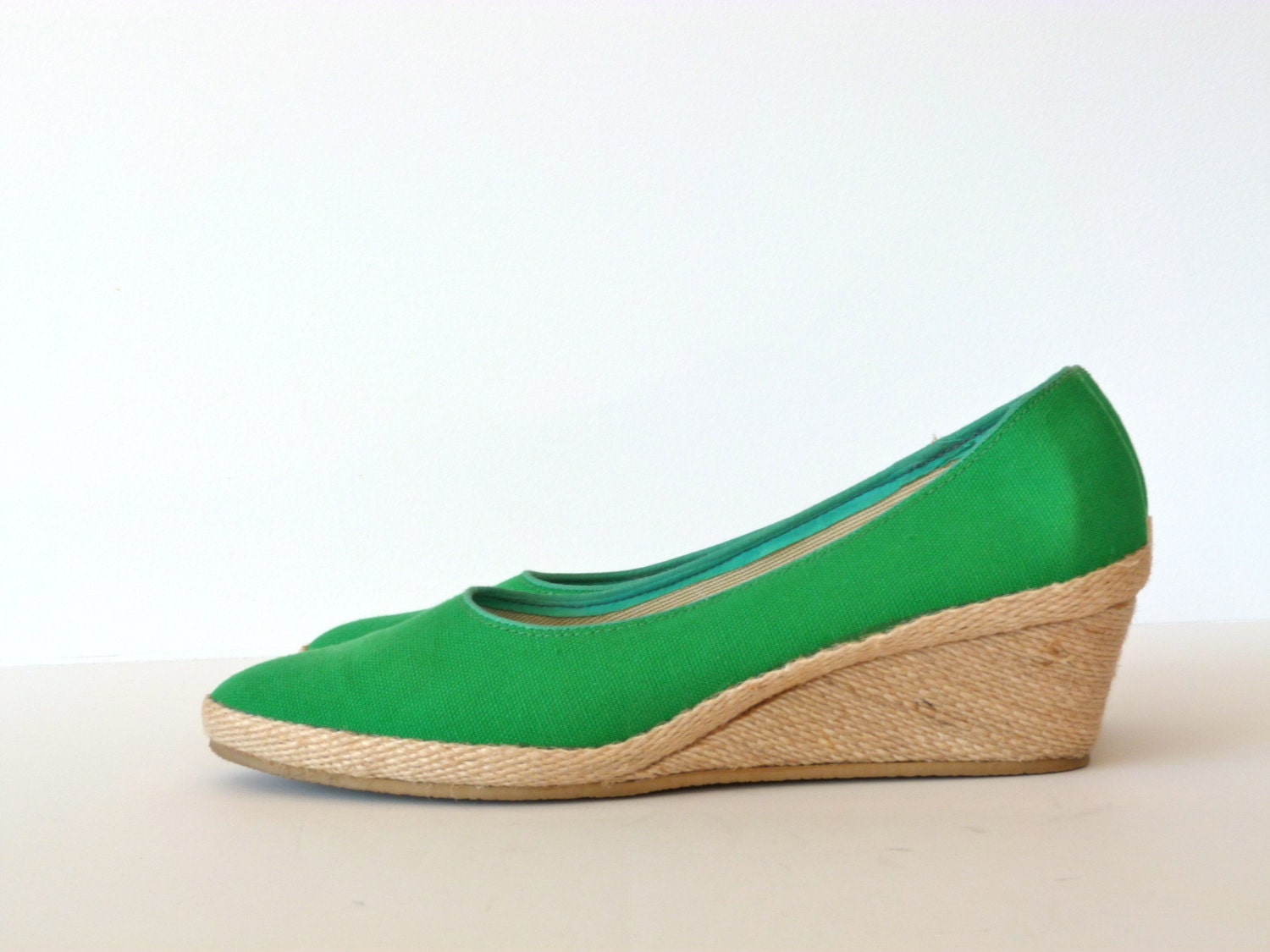 ♥ Vintage kelly green espadrilles by AutumnMinded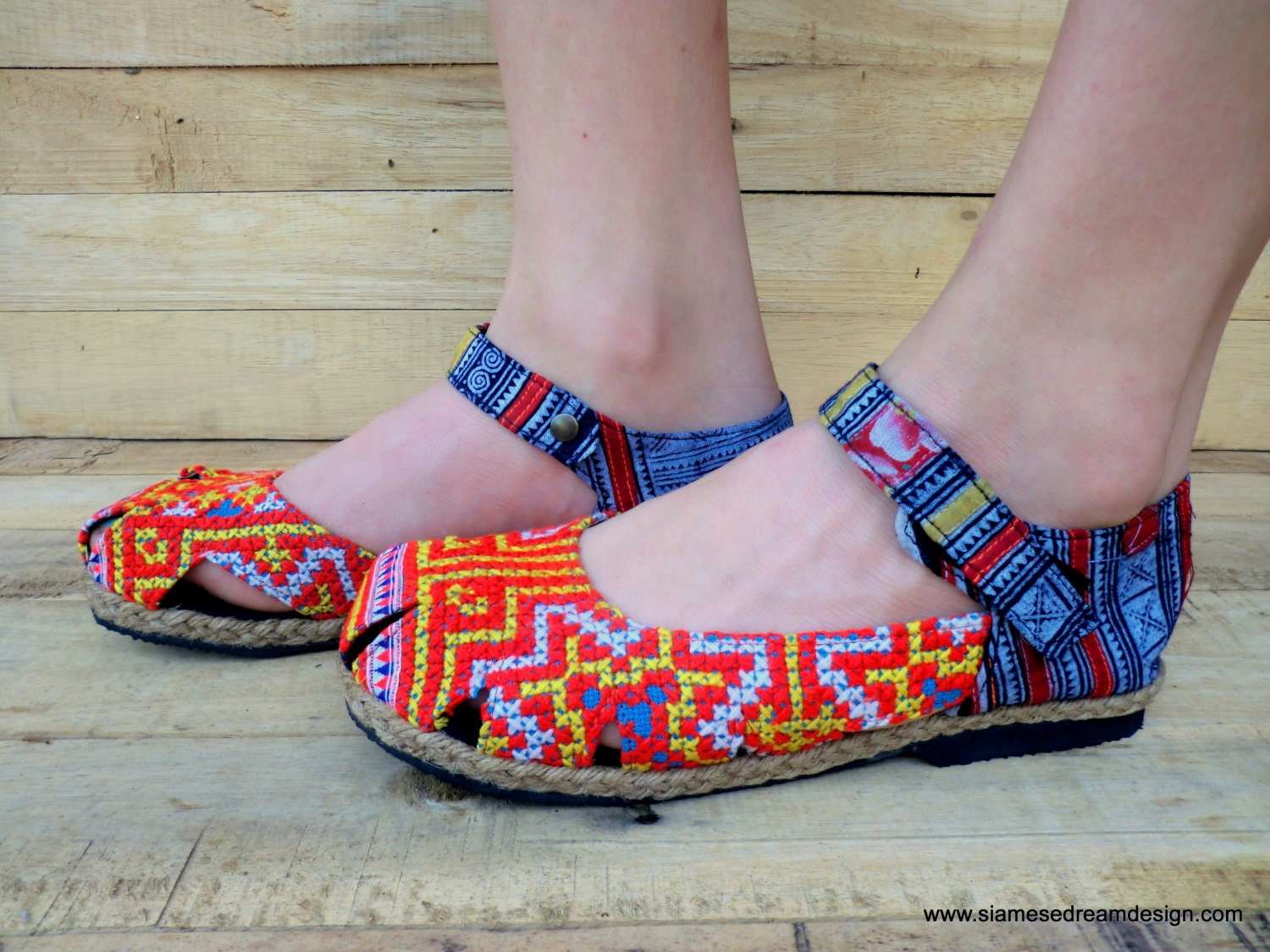 ♥ Tangerine Orange Ethnic Hmong Embroidery Mary Jane Espadrille by SiameseDreamDesign
For a look at how lookbookers are wearing their espadrille shoes, dive in below:
♥ espadrilles with bow
♥ tan espadrilles by Charlotte Russe
♥ nude espadrilles by Call It Spring
♥ espadrilles by H&M
♥ espadrille flats by HuToPa
♥ espadrilles by Chanel
♥ espadrilles by Chanel
Do you own these shoes but didn't know that they're called espadrilles until reading this? Well, you're not alone! Do you like them flat heeled or wedged? Share below!
If you find this article interesting, please share it with your friends and enemies alike; we'd appreciate it very much :)
© All images are copyrighted by their respective authors.
Here on Fashionista NOW, our one and very own Miss Reverie showcases the latest in fashion trends and its various social implications in our everyday lives. You may read more of her at REVERIE SANCTUARY.