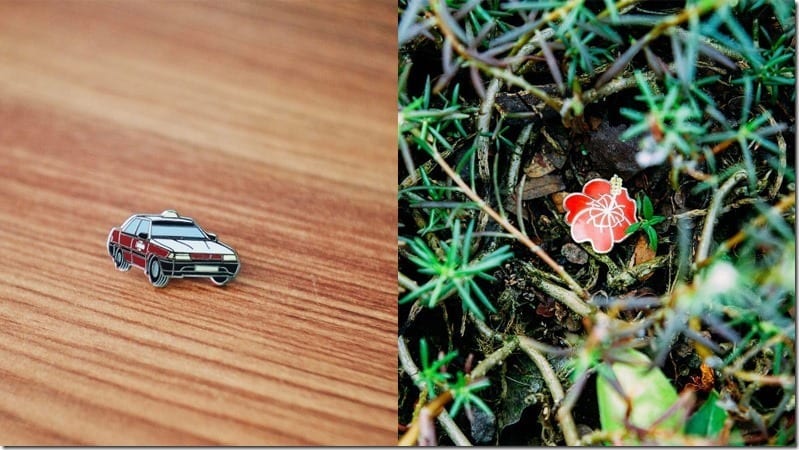 Credit | Pantun Pins
Enamel pins that jolt the Malaysian in you wide awake if you grew up in the 90s.
I was introduced to Pantun Pins by my sister last weekend and was thrilled to have found the existence of Malaysian-made pins that are crafted in the context of being a Malaysian. In a time riddled with disconnect, it's always a sheer delight to find other methods to stay united in being this country's children.
Besides food, now we have enamel pins (that also celebrate our Malaysian-ness through pins crafted in your local favorite food. Fat rice, anyone?) to do that and also, be part of your stylish wardrobe.
I was naturally curious to see how these pins would look like in comparison to various enamel pin styles I've spotted designed overseas. And what a sweet surprise that was as the enamel pins embodied Malaysian-ness and touched upon my own childhood memories growing up here.
Suffice it to say, whoosh! (sound effect) I went swiftly down memory lane looking through Pantun Pins' enamel pins that I've decided to highlight a list of SEVEN that touched my old heart with delicious memories made as a kiddo! Enjoy!
Rotiman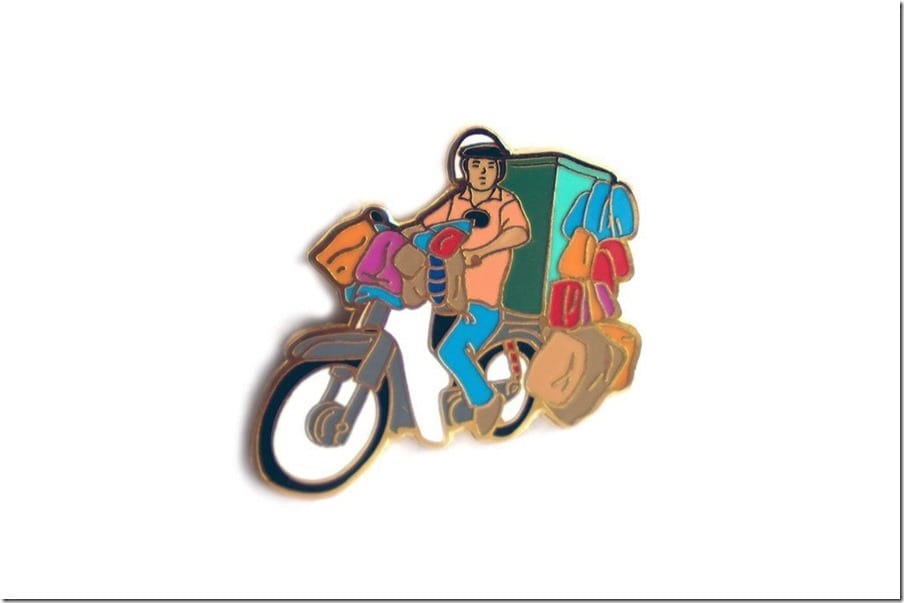 This Rotiman pin brought back strong childhood memories because always, I associated it with snacks that come with toys, and an array of rotis (bread) to tickle my tongue. I get transported instantly to the time growing up in the small town in Melaka where going to the old wooden sundry shop with my grandma or aunt was the highlight of the day, and sometimes, if we were lucky, we would spot a few cows munching on green grass by the side of the road!
Clog Life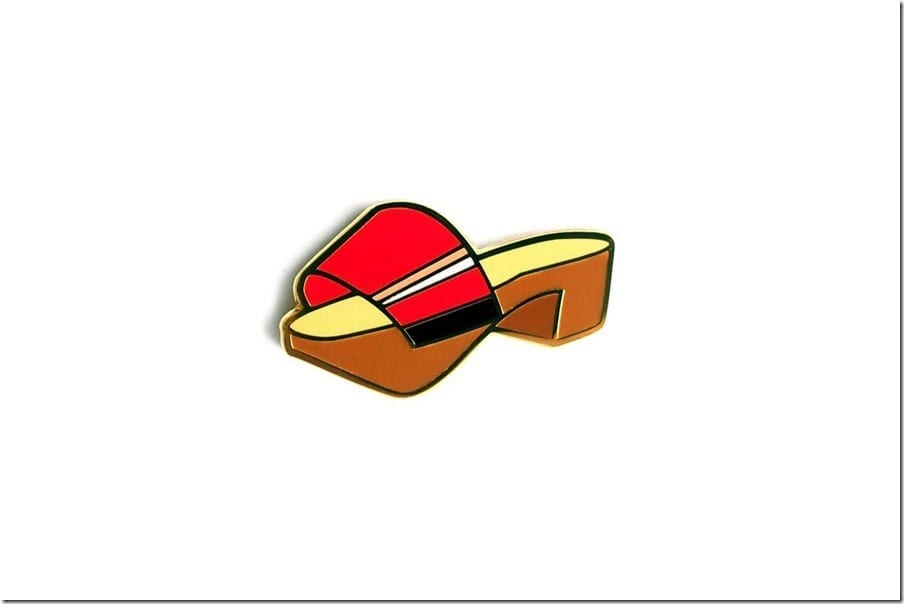 Firstly, I love that this pin is cheekily called the Clog Life. The terompah (how it's called in Malay) was worn by a few childhood figures of mine and my memories of the sound of them hitting a concrete ground was headache-inducing and I didn't get why anyone would want to wear something so noisy and chunky but this shoe style is forever embedded in my memory bank.
Triple 5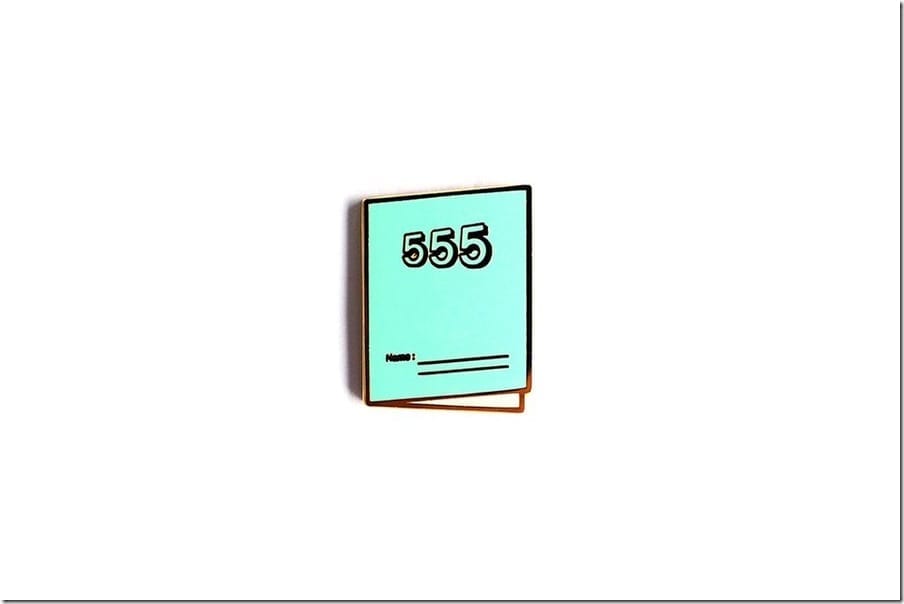 We still mention this specific loan-recording book and it's my mom's favorite line to say whenever someone's broke but is shamelessly eating out hoping other people would kindly cover their expense. Haha. In Malay, we would call it Buku Tiga Lima (Buku 555) to sarcastically put our financial woes into a lighter context, for that moment.
Potong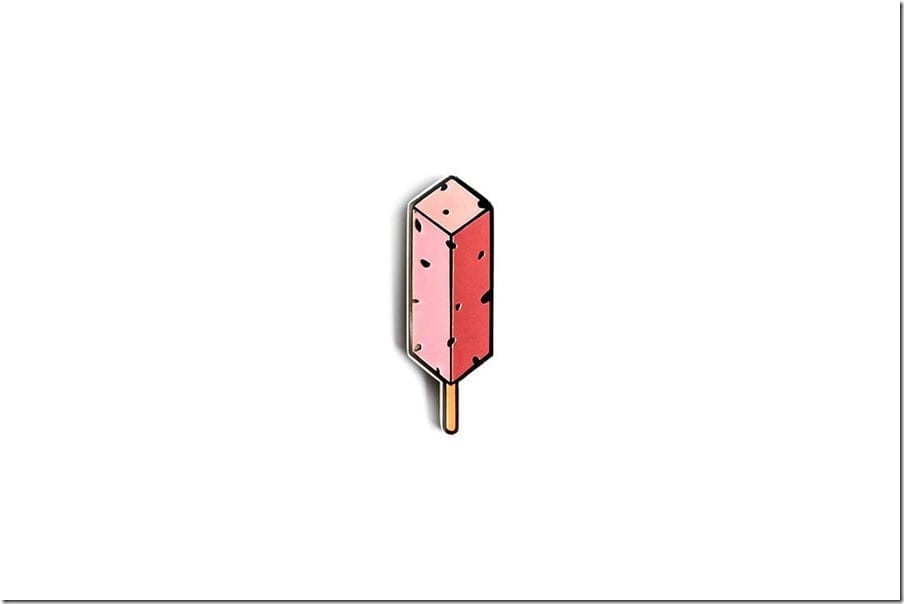 This ice cream remains an old favorite of mine. Just putting this red-bean-flavored ice cream in the mouth on a hot and humid day in Malaysia comforts me like no other and you can ask any other Malaysian who grew up in the 90s and they will all nod and are most likely planning to get one or a box of it tomorrow!
Shuttlecock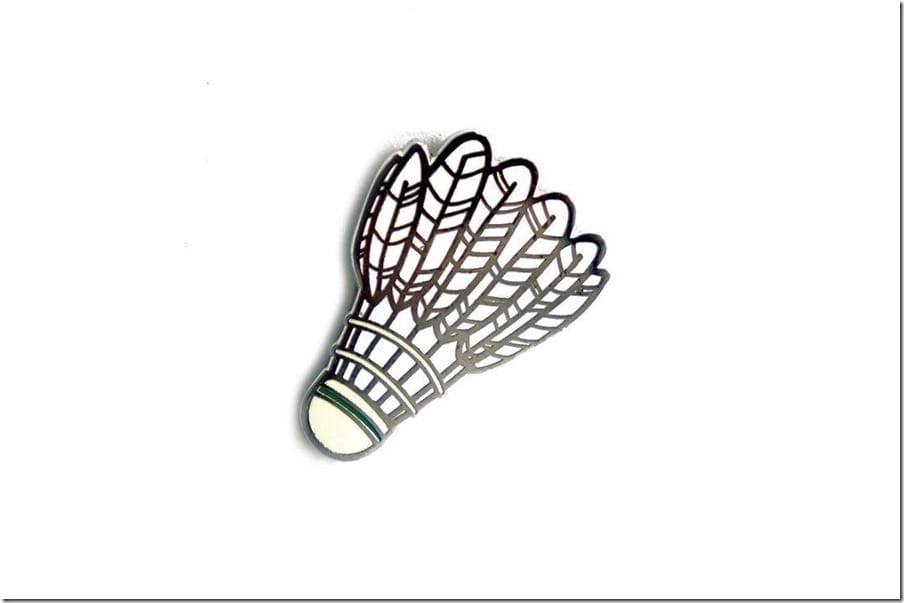 I'm for the most part bad at sports that involve heavy balls so the light shuttlecock made of feathers is right up my alley. I played badminton as a child. My mother is a natural badminton player and we still go out and play badminton as a family especially after Dato' Lee Chong Wei's awesome badminton match last year! And I don't know anyone who does not adore Chong Wei, our nation's pride.
Hibiscus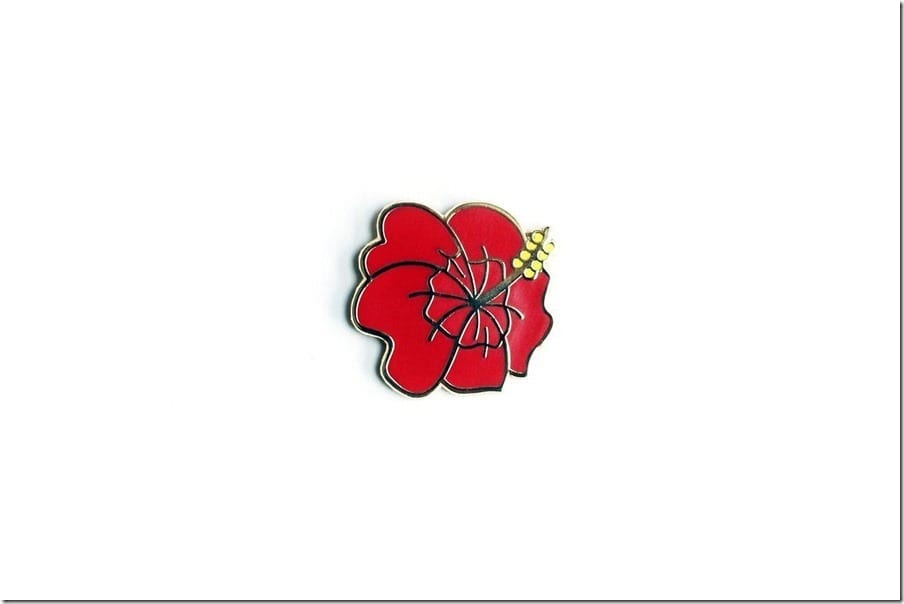 Talking about the nation's pride, the Bunga Raya (hibiscus) is another one and it's a flower. The sight of hibiscus flowers growing lusciously here will always remind us that we're in Malaysia and if I grow old one day to have forgotten about everything, a hibiscus bloom would take me back to my old childhood hometown in an instant.
Kenyalang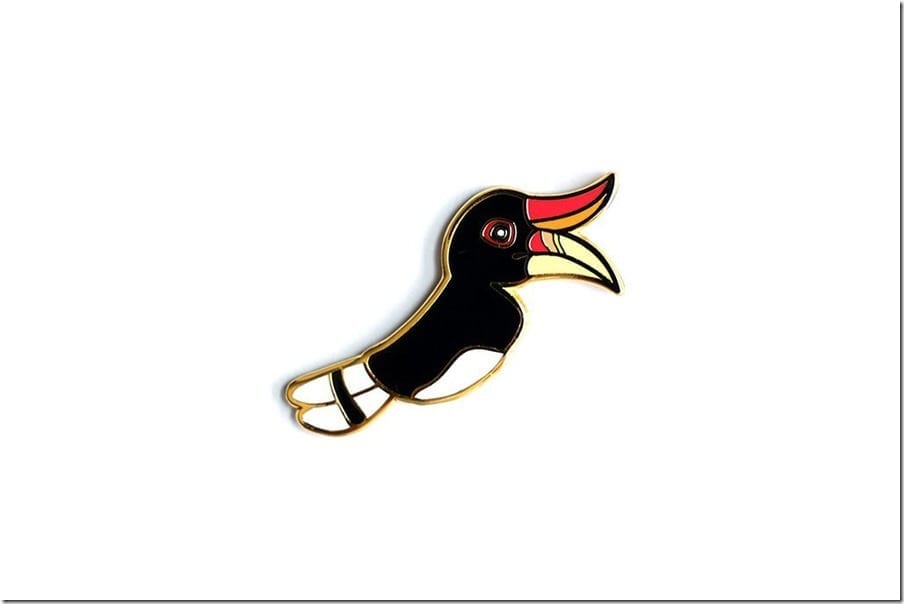 I used to live in Sarawak for a few years and had the fondest of memories attending a primary school there and generally having a blast. The burung kenyalang (rhinoceros hornbill) is the state's official bird icon and will always remind me bits of my life spent there.
Do these enamel pins make you go down your childhood memory lane as well? Share below – I'd love to know your thoughts!
Show some comfy LOVE + follow Pantun Pins :
**Pantun Pins ships worldwide so you can all rejoice now!
I learned a long time ago the wisest thing I can do is be on my own side, be an advocate for myself and others like me. — Maya Angelou
Love this post? Share it with your friends! Follow us for more fashion inspiration:
♥ Twitter ♥ Facebook ♥ Google+ ♥ Bloglovin ♥ Pinterest ♥ Polyvore ♥
© All images are copyrighted by their respective authors.
Here on Fashionista NOW, our one and very own Miss Reverie showcases the latest in fashion trends and its various social implications in our everyday lives. You may read more of her at REVERIE SANCTUARY.