Credit | Christy Jaldori
Have jeans lying around but no airy denim tops to pair them with so you can give the denim-on-denim look a go? Let us share our denim top list with you!
Denim is absolutely magic in that it has gone beyond the ephemeral trends that must stay afloat through the cycle or rinse-and-repeat. To call it trendy at the moment is to commit to a serious fashion fallacy. Denim jeans and jackets can't truly go out of style as they are — to quote India's fashion designer, Ritu Kumar — practically an everyday symbol of style.
What makes them different or fresh, lies in the way the wearer chooses to style them.
The 90s saw a lot of young people wearing a lot of jeans, denim jackets and vests. I grew up observing both my male and female friends clad in their jean jackets or jeans or both but ironically did not partake in wearing them. That my own teenage wardrobe was severely lacking in denim did not appear to cause me anxiety then as it is giving me pause to wonder why was I such an unintentional rebel (hah!).
Anyway, if you have chanced upon my previous post on how to pull off the denim-on-denim look, you may notice that denim jackets can be pretty heavy to wear by itself especially when one lives in a humid tropical country like Malaysia.
If your wardrobe has denim pants but missing breathable denim tops to wear them with, no worries because you will find light denim tops to replenish your current denim collection this season down below.
7 Light Denim TOPs To Wear With Pretty Much Anything At ALL: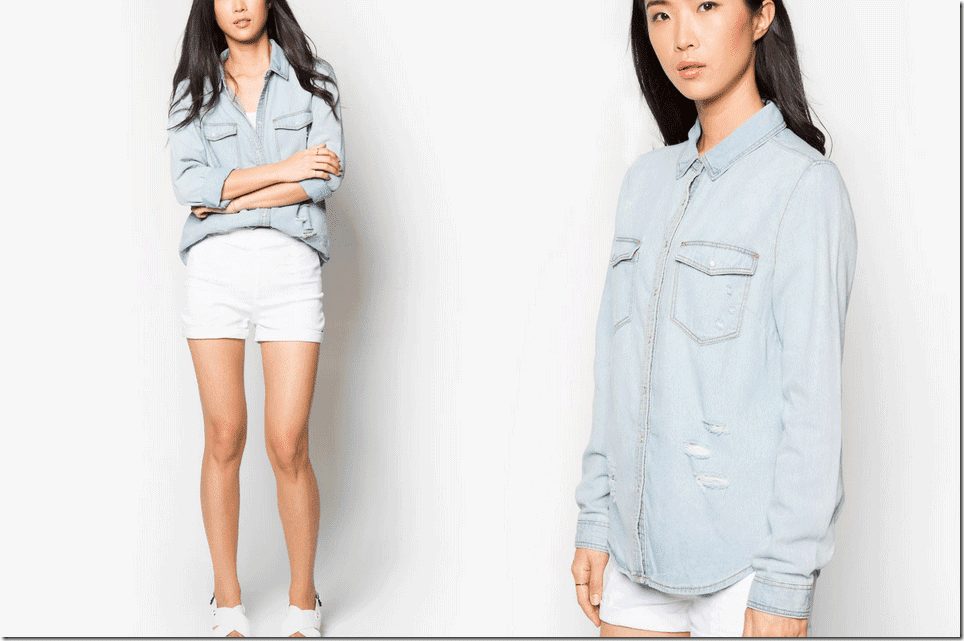 ♥ Factorie | bleach wash denim shirt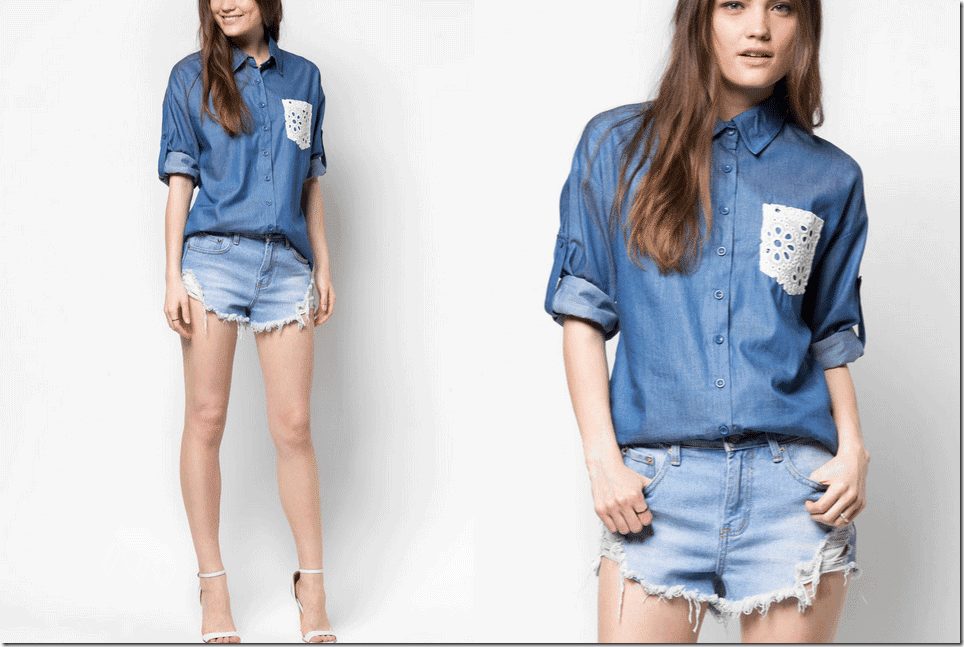 ♥ Geb. | chambray blue long sleeve denim blouse with crochet pocket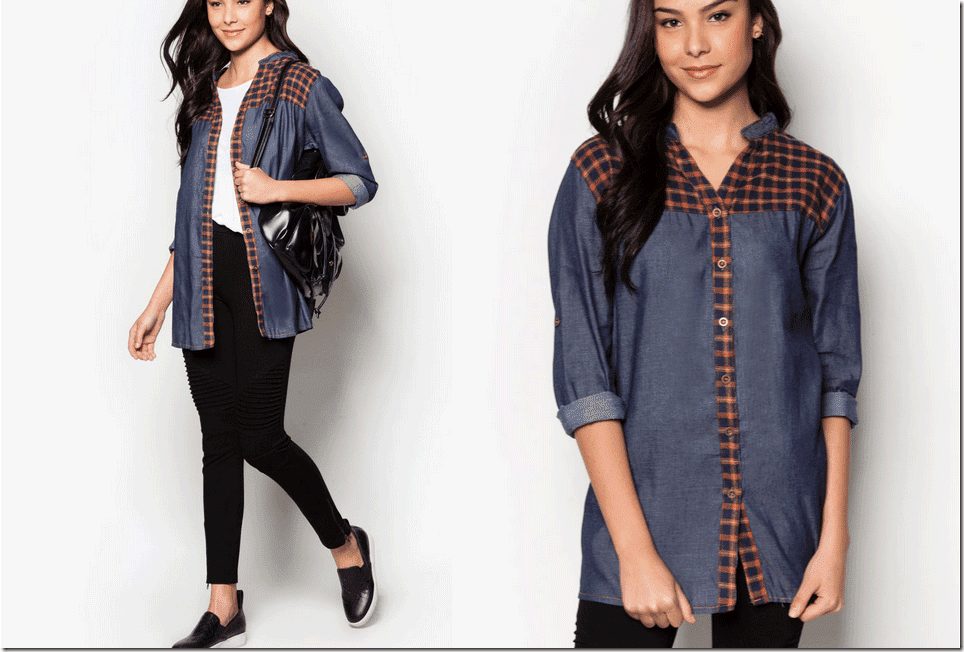 ♥ BYN | dark blue denim plaid blouse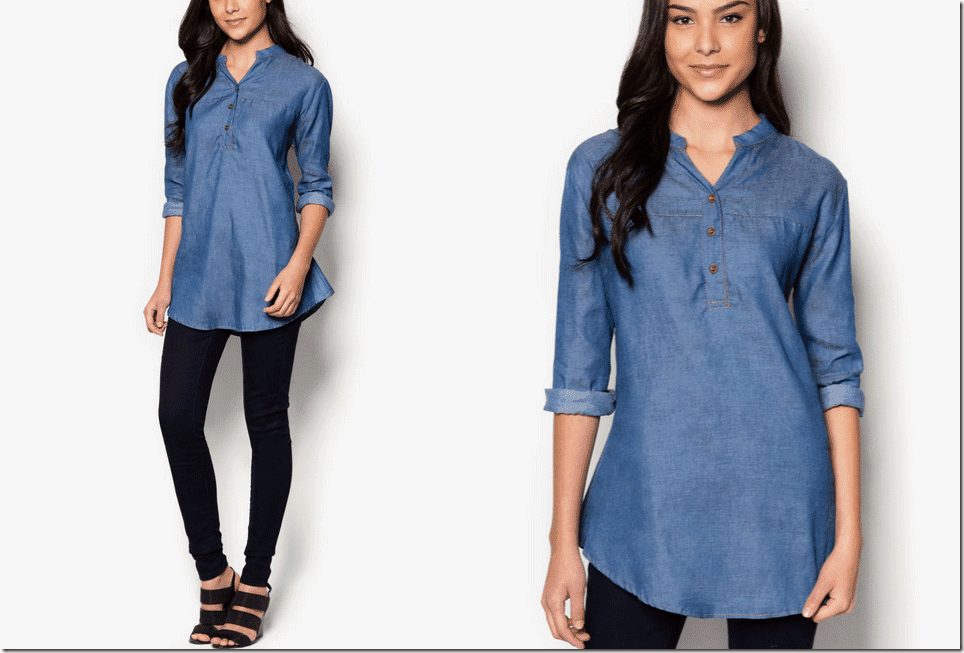 ♥ BYN | soft blue classic denim blouse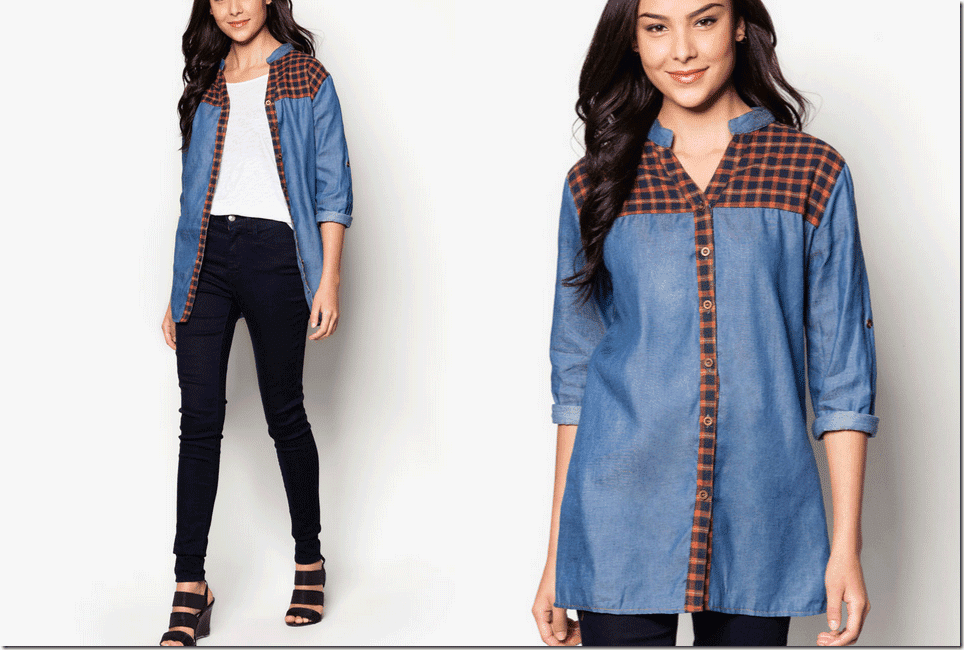 ♥ BYN | soft blue denim plaid blouse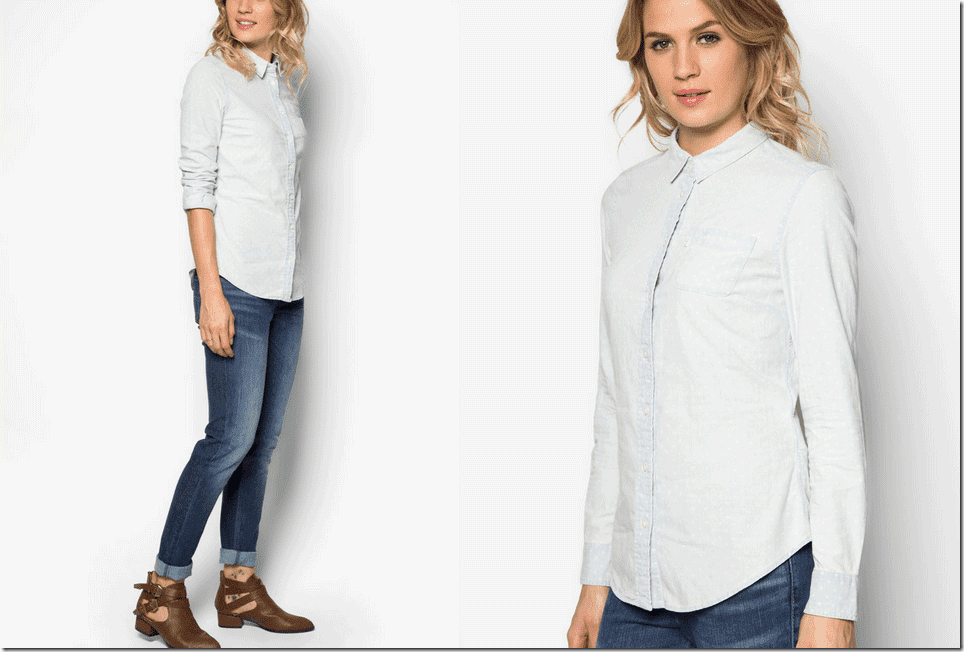 ♥ Levi's | tiny polka dot denim shirt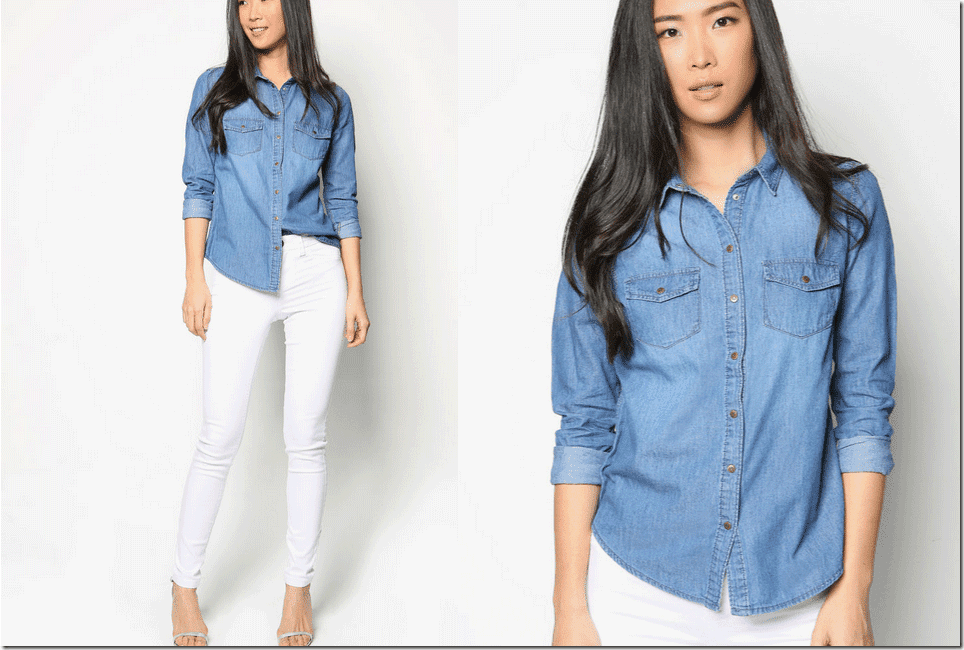 ♥ New Look | blue denim long sleeve shirt
Do you like any of the denim tops shown here? Share your fave(s) down below!
"In Texas, we practically come out of the womb in jeans." — Kelly Clarkson
Disclosure: This post contains affiliate links, which means that if you click on one of the product links, a small commission may be credited to this site.
Love this post? Share it with your friends! Follow us for more fashion inspiration:
♥ Twitter ♥ Facebook ♥ Google+ ♥ Bloglovin ♥ Pinterest ♥ Polyvore ♥
© All images are copyrighted by their respective authors.
Here on Fashionista NOW, our one and very own Miss Reverie showcases the latest in fashion trends and its various social implications in our everyday lives. You may read more of her at REVERIE SANCTUARY.