Statement beaded earrings for the free-spirited one.
Being a fan of hoop earrings in general, because hey, the 90s and I go way back, I stumbled upon these beaded beauties that were in hoop earring format. Before long, I quickly fell in love with the jewelry label itself, which is a little dream brought to life by a creative free-spirit by the name of Amparo Santos. She is the designer, artisan and photographer of Otkla where you can find gems of the beaded sort that will truly capture your attention even if you've not been wearing anything beaded for ages.
Her jewelry store has other options besides the earrings that I'm about to show you but you know me and my mad love for ear bling. But first, let me just share a bit of the creative crafty genius that is Amparo. She grew up in a small and welcoming coastal village located in Lugo (Galicia) free, surrounded by the sea, trees, flowers and the smell of nature.
In love with the bohemian lifestyle, her work is influenced by the essence of freedom that emanates from her own free-spirited nature. She considers herself a a self-taught artisan and as a child was always creating things with her hands. She made dresses for her dolls and necklaces and bracelets using recycled materials. She recalled vividly a childhood memory of sitting at the stairs of the house where she lived knitting a waistcoat for her doll.
Though she struggled with the needles she kept trying again and again until she finally got it. In 2006, Amparo started to focus more on jewelry-making. What started out as a hobby gradually developed into a business. And it is within the space of a small study is where Amparo can be found passionately creating jewelry designs inspired by freedom and love.
Without further delay, here's a list of statement beaded earrings from Otkla your inner bohemian ear lobes would love to wear. Enjoy!
Statement Boho Floral Beaded Hoop Earrings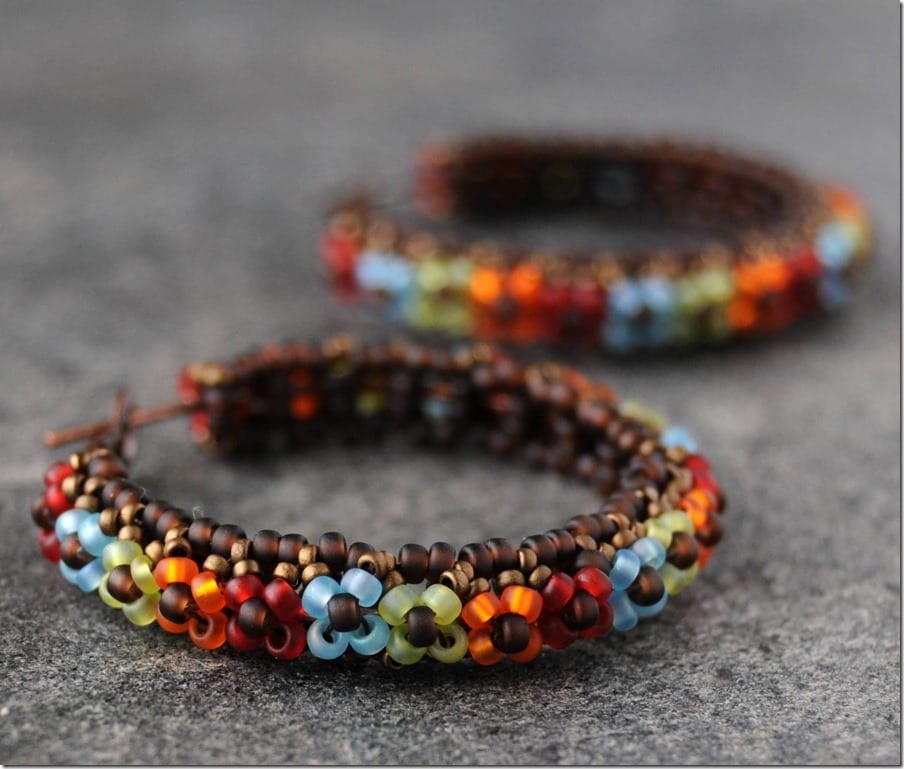 Statement Orange Beaded Drop Earrings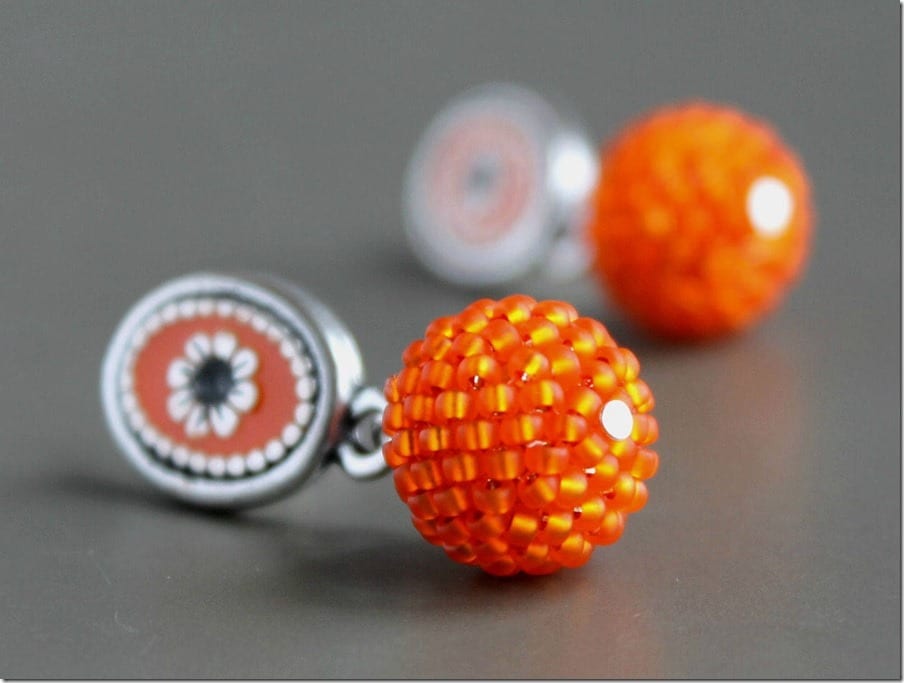 Statement Pink Beaded Hoop Earrings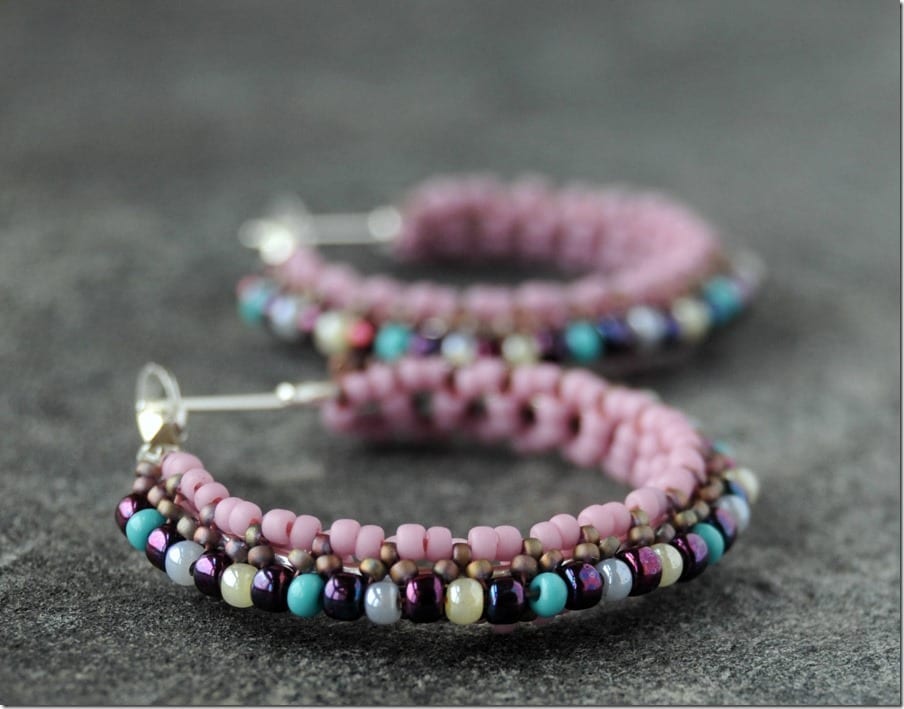 Statement Red Beaded Boho Earrings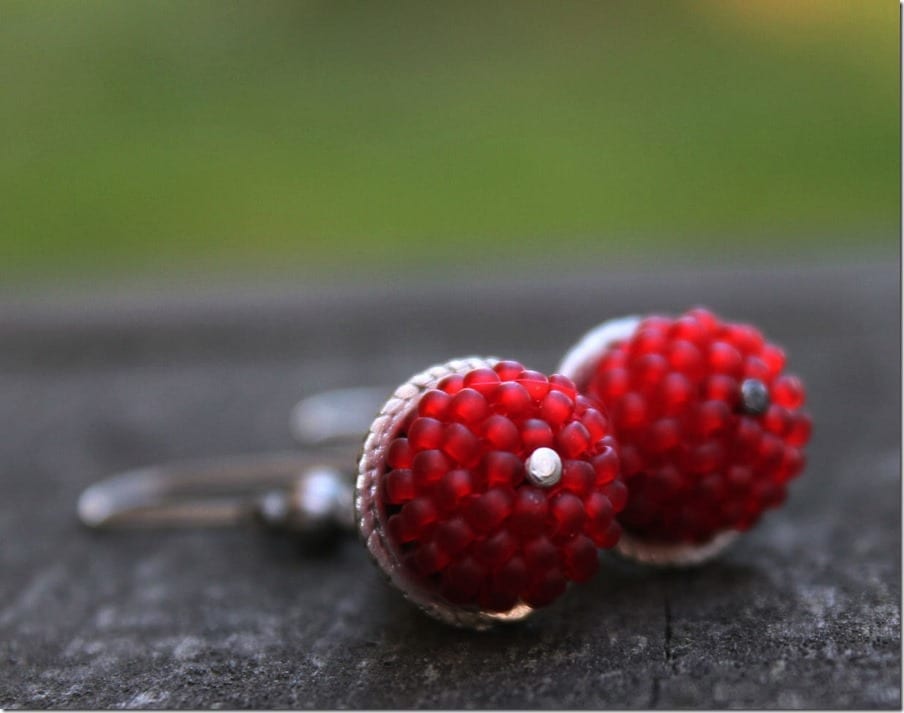 Which beaded earrings caught your eyeballs? Share below – I'd love to know!
Fallen in love with the intricacy of these Otkla's beaded earrings? Show Amparo some real love!
"Eventually, it boils down to two choices – do I wish to experience this physical reality primarily through joy or do I want to experience it through suffering? That's all there is to it. And since each person eventually works their way toward the realization that conscious expansion can happen through joy rather than suffering – enlightenment is a natural byproduct."
— Alaric Hutchinson
Disclosure: This post contains affiliate links, which means that if you click on one of the product links, a small commission may be credited to this site.
Love this post? Share it with your friends! Follow us for more fashion inspiration:
♥ Twitter ♥ Facebook ♥ Google+ ♥ Bloglovin ♥ Pinterest ♥ Polyvore ♥
© All images are copyrighted by their respective authors.
Here on Fashionista NOW, our one and very own Miss Reverie showcases the latest in fashion trends and its various social implications in our everyday lives. You may read more of her at REVERIE SANCTUARY.