You can never have too many striped tops. Whether on a casual tee or a chic blouse, the presence of black and white stripes completely neutralize it in terms of print and they are now within the realm of maximum wearability. Find out your perfect striped top style to wear here!
With the sun generously lighting our skies this season, a striped top is a gateway to floral, animal and every other print trend there is. Appealing to the most minimal of dressers to the lovers of vibrant prints and patterns alike, you bet there is an outfit style that can be teased out starting from the simplicity of a plain striped top.
In this post, I will highlight 7 striped top styles that you can incorporate amazingly into any simple or print-on-print ensemble should you feel adventurous.
7 Striped Top Styles You Can Wear Anytime, Anywhere:
Collared Chic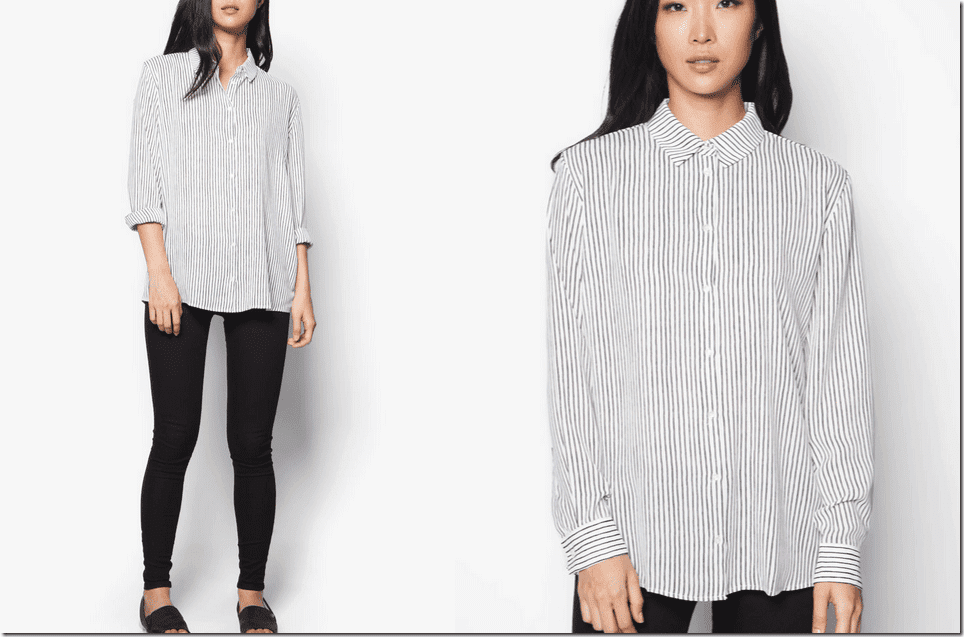 ♥ Mango | collared striped flowy shirt ← SHOP HERE
I used to think that collars are a nuisance but not anymore. A striped shirt with pretty narrow collars, cuffs can easily be made into an office-ready attire and a more dressed-down getup partnered with your skinny trousers.
Boatneck Impact
♥ Mango | jersey striped t-shirt ← SHOP HERE
Aside from collars, I do love me some boatneck style tops, with the neckline high and sweet. A striped top with long sleeves and a crop cut may feel intimidating especially when the belly button is about to make an appearance with every movement. Do not despair, wear this style of top with anything high-waisted down below; this may be skirts, culottes, shorts or pants.
Hidden Crop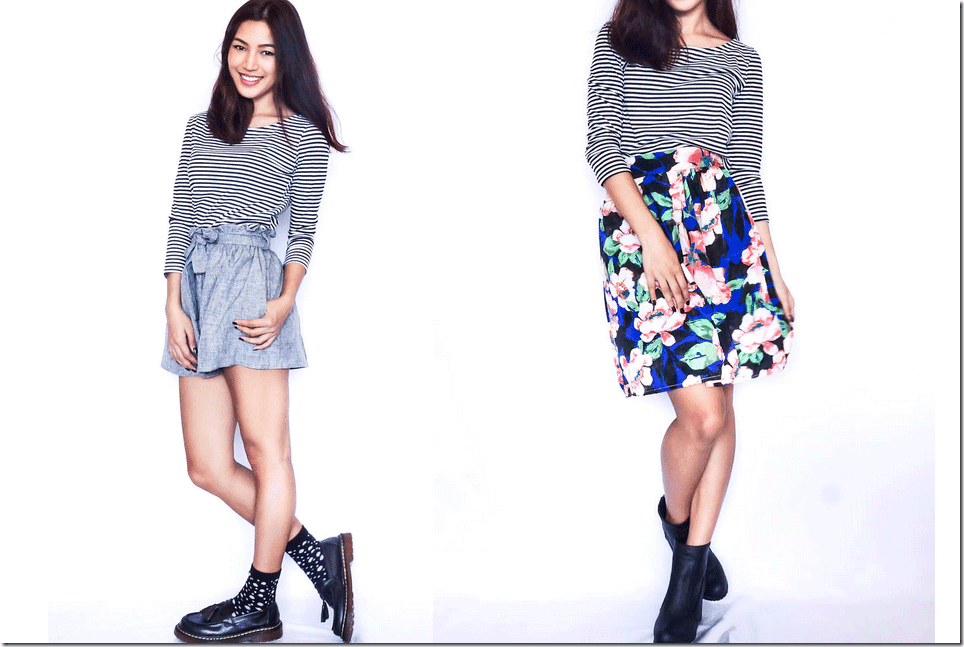 ♥ Tea For Three| lightweight striped cropped blouse ← SHOP HERE
See the top above? It is actually cropped! No belly-button is to be seen at all! For us not too keen about baring the mid-section, this is the ultimate way to pull of the crop top trend.
Boxy Proportion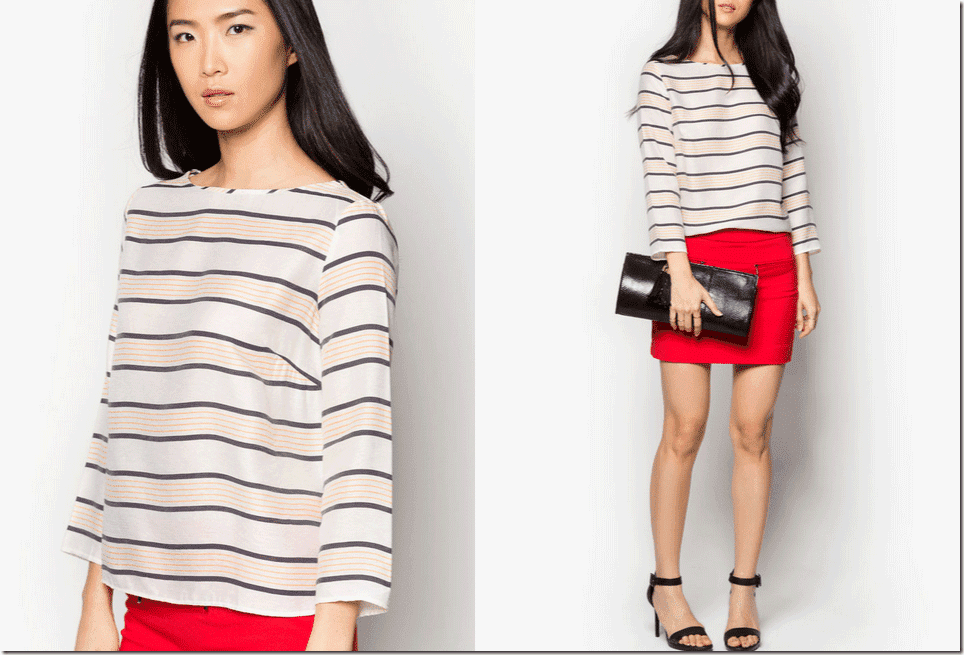 ♥ Mango | striped bow blouse ← SHOP HERE
I cannot get over boxy, loose construction seen on tops of late and I love plenty of them whether with or without prints. The striped top above has narrow bands of yellow stripes in between the much neutral band of faded black. It has a charming bow that's tied loosely at the back.
Boxy Crop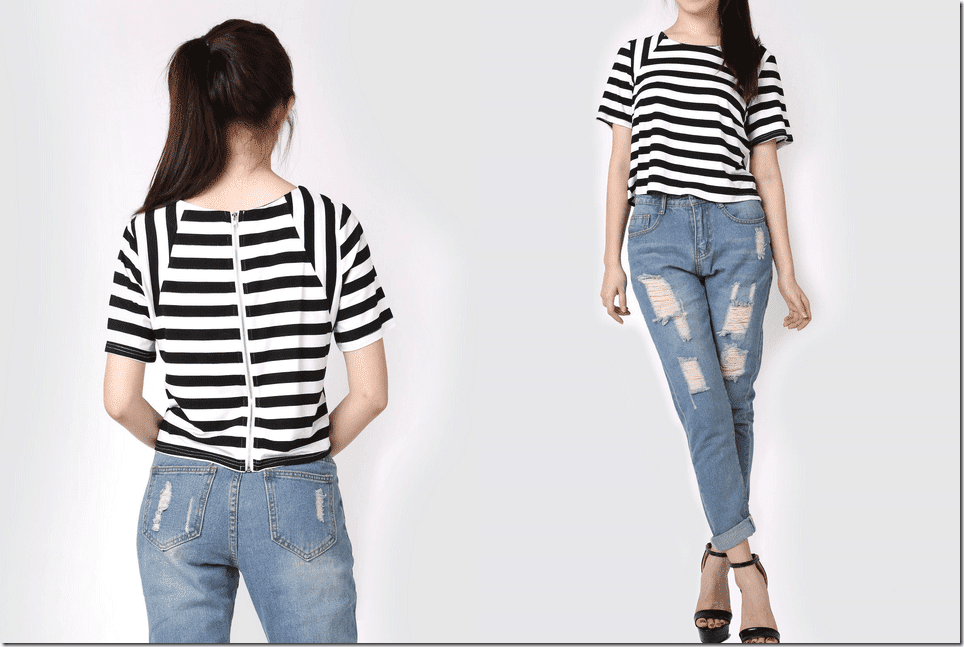 ♥ Dresslyn | striped boxy crop top ← SHOP HERE
This one's another boxy crop top interpretation that is so perfect for the warm tropical weather as we don't need an extra fabric to trap the heat across the mid-section. Wear this with mom jeans and ankle strap sandals to nail that casual chic look.
Colorblock Pop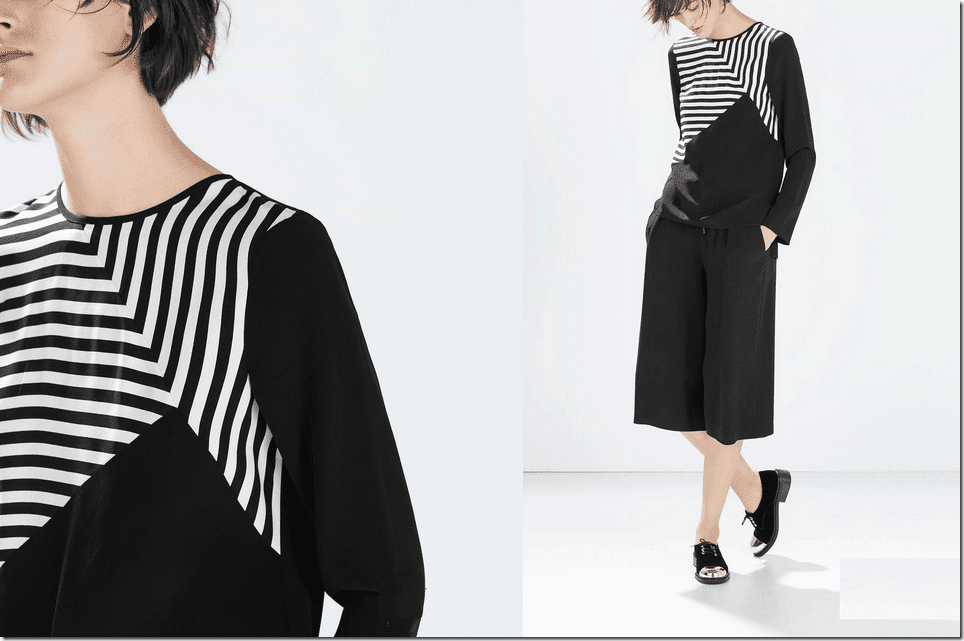 ♥ Modelle II | striped colorblock top ← SHOP HERE
Black and white stripes with solid chunks of black on a top like this makes it so effortlessly modern. You can see that this minimalist colorblock outfit works even with basic black and white palette. Those black culottes, I need them!!
Wrap Style Number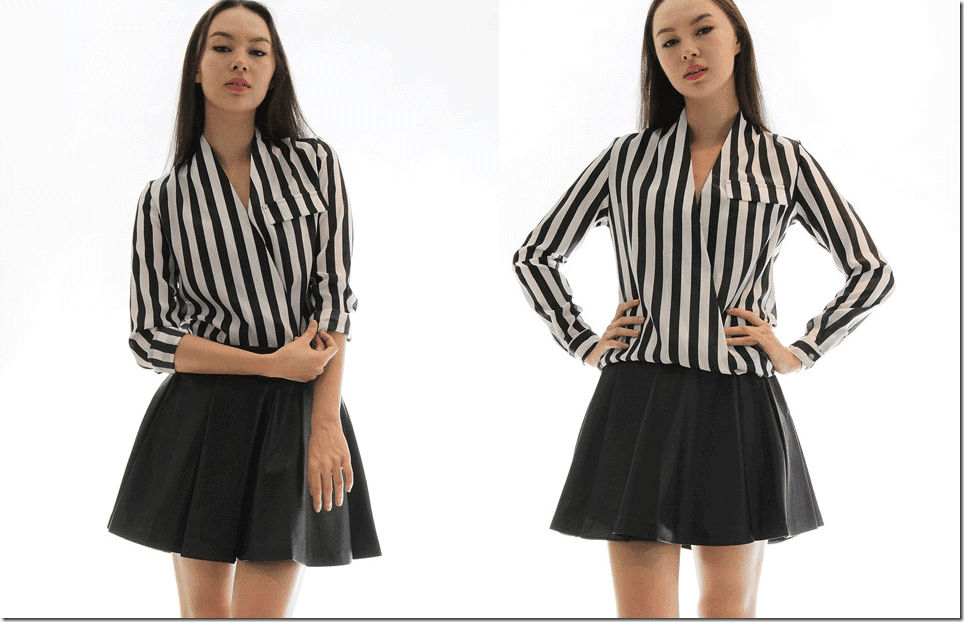 ♥ Lovemartini | vertical striped wrap blouse ← SHOP HERE
This long sleeve striped blouse features a wrap-style front overlap making it a chic number to be worn for dressy occasions. You can obviously dress it down if that is how you roll!
SHOP THESE TOPS AT A DISCOUNT:
Use code FAMECHERRYXMF to get 10% OFF when you do your shopping on Megafash.
What do you think of the styles of these striped tops? Which is your favorite? Share down below – I'd love to know!
"We're not doing outrageous fashion; I make sports clothes that are relatively conservative, clothes that everyone wears." — Calvin Klein
Disclosure: This post contains affiliate links, which means that if you click on one of the product links, a small commission may be credited to this site.
Love this post? Share it with your friends! Follow us for more fashion inspiration:
♥ Twitter ♥ Facebook ♥ Google+ ♥ Bloglovin ♥ Pinterest ♥ Polyvore ♥
© All images are copyrighted by their respective authors.
Here on Fashionista NOW, our one and very own Miss Reverie showcases the latest in fashion trends and its various social implications in our everyday lives. You may read more of her at REVERIE SANCTUARY.