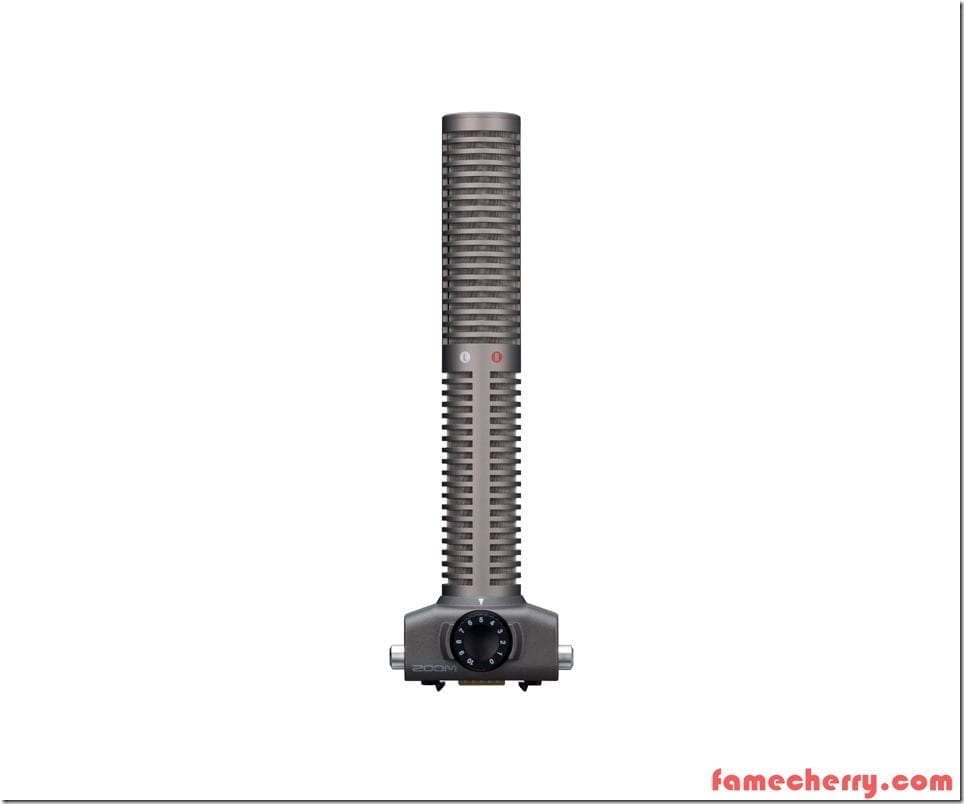 Promotional Price : RM 481.50 ( Kindly Contact Us For Unbelievable Best Price )
Description : The Zoom SSH-6 Stereo Shotgun Microphone includes a super-directional microphone for picking up sound in the center, as well as a bidirectional side mic for picking up sounds from the left and right. This allows you to record a fully mono-compatible stereo image—ideal for film, video, and television projects. For example, you can capture dialogue with the center mic, and then mix in the desired amount of environmental sound captured by the side mic directly on your Zoom recorder, or in post-production.
Purchase Options : Shipping Available To All Parts of Malaysia, Self Pick Up Is Available at our branch in Cheras
( We also accept payments in SGD )
Community
Join The Zenit Worldwide Community : https://www.facebook.com/groups/zenit-world 
Orders & Enquiries

Please email us at shops.famecherry@gmail.com or call us at 012-3375629

( We are also available on Whatsapp but if urgent please make phone call ya )



Video Inspiration :
Get Zoom SSH-6 Stereo Shotgun Microphone In Malaysia Now !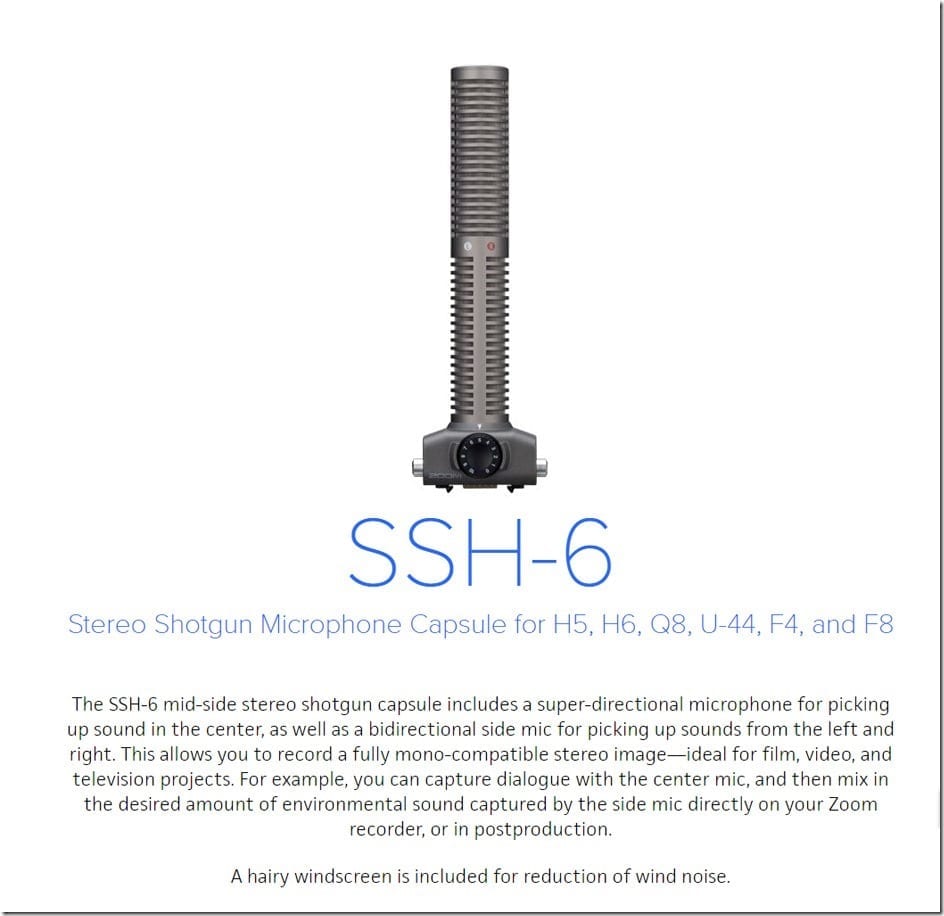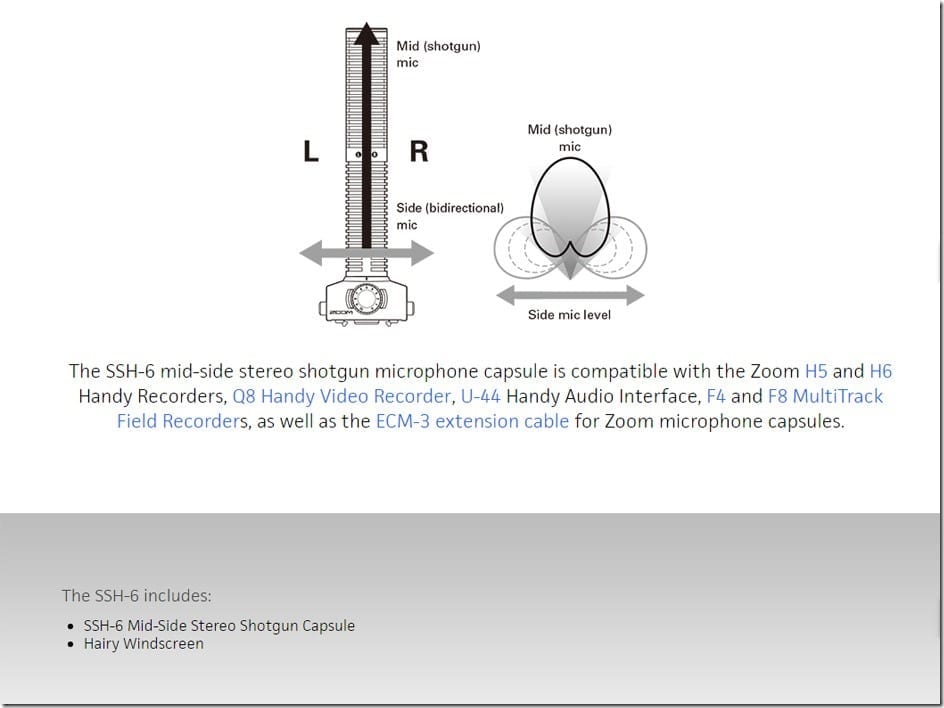 More Product Images