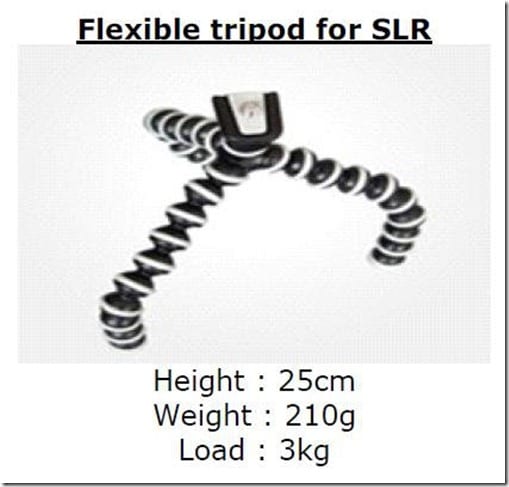 Price : 15
Orders & Enquiries

Please email us at shops.famecherry@gmail.com or call us at 012-3375629

( We are also available on Whatsapp but if urgent please make phone call ya )
Welcome to Essential Studio Equipment
The Flexible Tripod is the lightest and most versatile camera tripod available in the market. It features flexible leg joints that can bend and rotate and firmly secure your SLR to virtually any surface, anywhere and everywhere !
For example, its flexible legs with rubber grip allows it to firmly wrap around a tree, a fence, and uneven surfaces, enabling you to place your camera steadily and securely in shooting situations where every other tripod fails.
The flexible tripod is the ideal camera accessory for photographers on the go. Throw it in your pocket or backpack and you'll be ready for your next adventure!