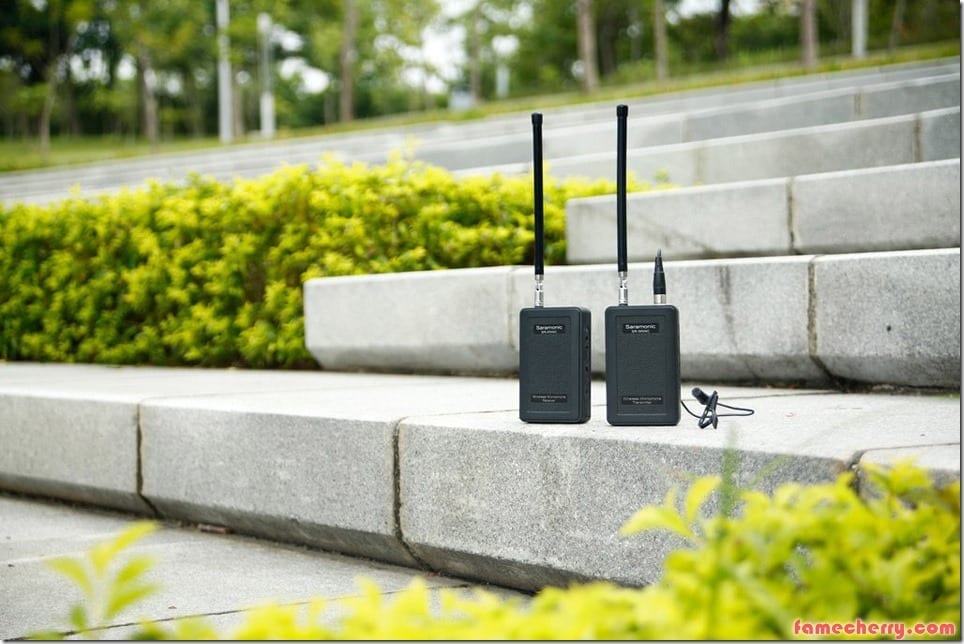 Price : RM 426
( Actual Price In Cost Sheet )
Description : The Saramonic SR-WM4C Wireless Lavalier Microphone is a compact and lightweight VHF wireless microphone system – the perfect audio solution for recording simply and easily, free from the limit of distance.
( We also accept payments in SGD ) ( Kindly Contact Us For Unbelievable Best Price )
Purchase Options : Shipping Available To All Parts of Malaysia, Self Pick Up Is Available at our branch in Cheras
Community
Join The Zenit Worldwide Community : https://www.facebook.com/groups/zenit-world 
Orders & Enquiries

Please email us at shops.famecherry@gmail.com or call us at 012-3375629

( We are also available on Whatsapp but if urgent please make phone call ya )



Video Inspiration

Features

– Four switchable channels to keep you free from interference
– Detachable and flexible antenna can be rotated 360 degrees acrdingly for best sound
– The high-band VHF provides pure sound
– Record audio up to 60 metes away with no obstacle
– Real-time monitoring
– Volume control wheel
– LED indicator light indicates battery life
– Power provided by two AA size alkaline battery
– Includes a belt-pack transmitter, camera mountable receiver and an omnidirectional lavalier microphone
Specifications

The SR-WM4C is ideal for film making, conducting broadcast interviews and business presentations – or any other need that requires portability and great sound quality.
The slim, low-profile clip-on omni-directional microphone transmits its signal via a bodypack transmitter to the receiving unit. Both the Saramonic receiver and transmitter are lightweight and easy to use – offering ultimate flexibility without sacrificing high-quality audio.
This set includes the Saramonic SR-WM4C receiver, Saramonic SR-WM4C bodypack transmitter and omni-directional clip-on microphone.
Operating Frequencies
Channel A – 203.65 MHz
Channel B – 207.75 MHz
Channel C – 211.55 MHz
Channel D – 215.35 MHz
Transmitter/Receiver Operating Frequencies
203-216 MHz
Transmitter Modulation Frequency
Modulation
Transmitter Modulation Sensitivity
6 mV input for full deviation
Receiver Reception System
FM Superheterodyne
Receiver Reception Sensitivity
2 µV for 30 dB S/N
Receiver Output Connector
3.5 mm (1/8″) TRS
Receiver DC Input
9V DC (center-positive)
Battery
Transmitter: 2x AA (LR6) alkaline battery (not included)
Receiver: 2x AA (LR6) alkaline battery (not included)
Current Consumption
Transmitter: 150 mA
Receiver: 150 mA
Battery Life
Transmitter: 5 hours
Receiver: 5 hours
Dimensions
Transmitter: 10.2 x 6.2 x 4.5 cm
Receiver: 10.2 x 6.2 x 4.5 cm
Antenna Length
Transmitter: 178mm
Receiver: 178mm
Weight
Transmitter: 80g (2.82 oz.) without battery
Receiver: 80g (2.82 oz.) without battery
Warranty
1 Year