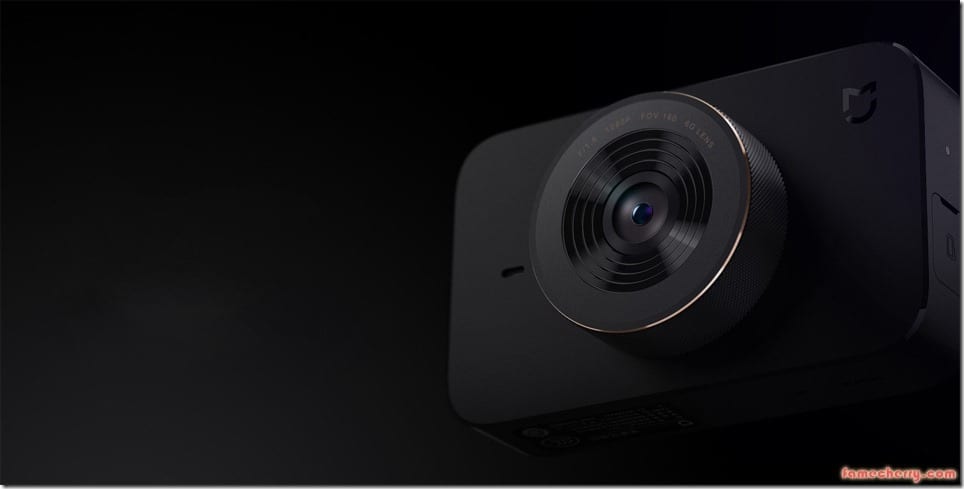 Price : Approx RM 259
( Actual Price In Cost Sheet )
Description : The Mijia Dashcam is an excellent car camcorder for challenging lighting environment, especially night-time.
( We also accept payments in SGD ) ( Kindly Contact Us For Unbelievable Best Price )
Purchase Options : Shipping Available To All Parts of Malaysia, Self Pick Up Is Available at our branch in Cheras
Community
Join The Zenit Worldwide Community : https://www.facebook.com/groups/zenit-world 
Orders & Enquiries

Please email us at shops.famecherry@gmail.com or call us at 012-3375629

( We are also available on Whatsapp but if urgent please make phone call ya )



Description

– f/1.8 aperture
– 160° FOV
– Mstar 1080p image processing chip
– SONY IMX323 image sensor
Improved quality of low-light footage
An insufficient amount of light can kill the image quality and give you an indiscernible blur in place where the important object you meant to capture should have been. One secret to having a high-definition shot is adequate lighting that is why challenging lighting environment, especially night-time, is the hardest to make the most of. A majority of dash-cams have poor light manipulation capabilities and work not for your benefit. MiJia developed a dash camera that packs f/1.8 aperture and a 6-element glass lens that lets you record pin-sharp low-light footage.
Sensitive Sony IMX323 CMOS image sensor
Essentially, two main components determine the quality of the video: the amount of light the sensor gets and light transmission efficiency of the sensor. MiJia dash cam boards an advanced SONY IMX323 CMOS 1/2.9-inch sensor that allows to shoot excellent day and night images. The sensitivity of the sensor is up to 510 mV letting you identify objects clear at the lowest illumination.
Mstar Full HD image processing chip
Would your older dash cam record a license plate of the undisciplined driver on the road or make out the features of the potential hijacker when your car is parked near the store you stopped by to do some shopping? Every detail of the video in a critical moment is valuable. MiJia DVR can do it all thanks to a Full HD (1080p) image processing technology. It also supports H.264 real-time video compression and delivers a detailed video in zoom under any lighting conditions.
160° field of view covers multiple road lanes
The ability of the camera to spread its vision on 2+ lanes is as important as the quality of the footage. MiJia DVR gives you the best from both worlds: it has a 160-degree wide-angle lens and does an excellent job at showing detail. If the driver is trying to overtake and the second driver that comes ahead fails to see this, traffic accident is inevitable. Should your camera have a wide viewing angle you would be able to see every car that is approaching from afar.
G-sensor automatically locks files in case of emergency
MiJia car camera is equipped with a G-sensor that recognizes any slight rough movement of the car (as when it suddenly brakes, meets the pothole or hits an object) and automatically starts recording an auxiliary footage to what you already have from a dash cam. However, unlike the video-proof from the always-rolling main camera the files you get from a G-sensor are automatically saved without a possibility to delete them or record another video over them. This back-up video guarantees that every second of the sticky situation is captured.
Download videos without consuming a single bite of netflow
If you want to watch your drive around town from a few days ago there is no more important tool than a smartphone app. Refresh your memory and download the video to your smartphone without bandwidth consumption. You can also use your smartphone as a streaming device to have a closer panoramic view on what is occurring on the road.
Specifications

Manufacturer : Xiaomi
Model : MiJia Car Driving Recorder Camera
Type : Car DVR
Dimensions : 87.5×53×18 mm
Weight : 90 g
Sensors : SONY IMX323,1 / 2.9 inch CMOS
Processor : Mstar MSC8328P
Resolution : 1920×1080
Lens : F1.8 large aperture, 160 ° wide-angle lens
Display screen : 3.0 TFT HD LCD screen
Input method : capacitive touch sensor
Audio : built-in microphone and speakers
Transmission : Wi-Fi 802.11 b / g / n
Power supply : car cigarette lighter 5V / 2.0A
Fixed way : heat-resistant plastic suction pad/cup
Battery : 240mAh
Color : Black
Package
MiJia Car DVR x1
Holder x1
Car charger cable x1
User manual x1
User manual PDF
Video Inspiration