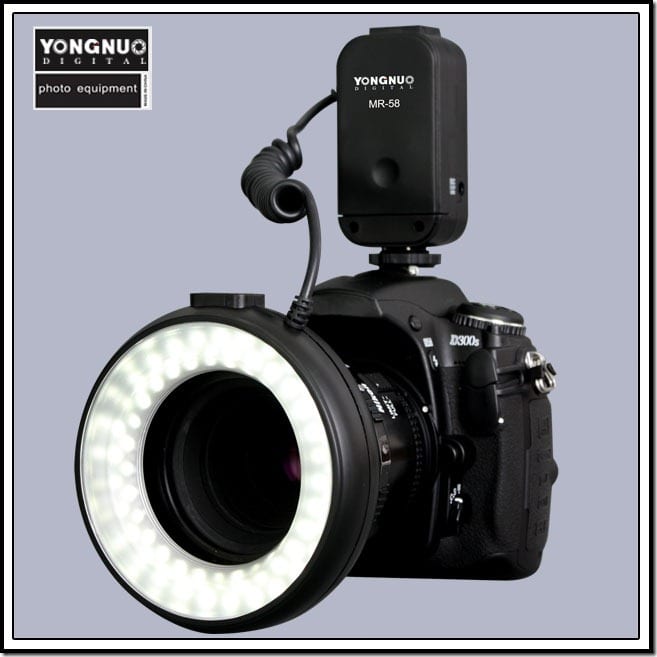 Price : RM 149
The MR-58 can be used as continuous light as well as a strobe speedlight.
On top of that you can also connect it to DC power for extended usage but the cable for it is not provided with the set.
This Ring Flash comes together with 52mm, 58mm, 62mm and 67mm mounts ( The size you require for your lens is written beneath your lens cap )

Orders & Enquiries

Please email us at shops.famecherry@gmail.com or call us at 012-3375629

( We are also available on Whatsapp but if urgent please make phone call ya )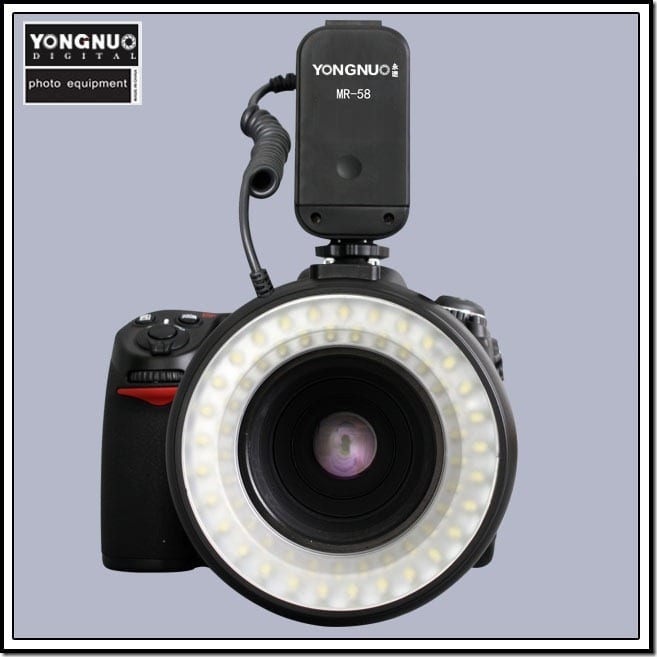 Description
MR-58 LED is composed of 58 pieces of high brightness LEDs and it has two lighting modes.
Continuous Light Mode ( LED Mode )
As a continuous lighting source, the MR-58 has 7 stops of power adjustment. At full brightness, there will be no shadows when used in macro photography. Practical applications also include taking photos of still life, flowers and insects at close range as well as photography of special field such as dentistry. You can also use the MR-58 as video light at close range.
Strobe Light Mode ( Flash Mode )
You can also use the MR-58 as a speedlight.
Features Highlight
Max. Sync speed :  1/250S
Guide Number :  12
LED Brightness :  350 LUM
Flash Head Switch : Left / Right / Both
Flash Range : 5-100cm
Color Temperature : 5500K
Adapter Rings Included : 52mm / 58mm / 62mm / 67mm
Power Supply : 2 x AA batteries
Continuous Light Working Capacity : Approx. 1.5h ( 2 x 1.2V Ni-MH AA rechargeable batteries )
Weight : 162g
Controller size : 92.7 x 43.5 x 29mm
Flash head size : 108 x 108 x 27mm