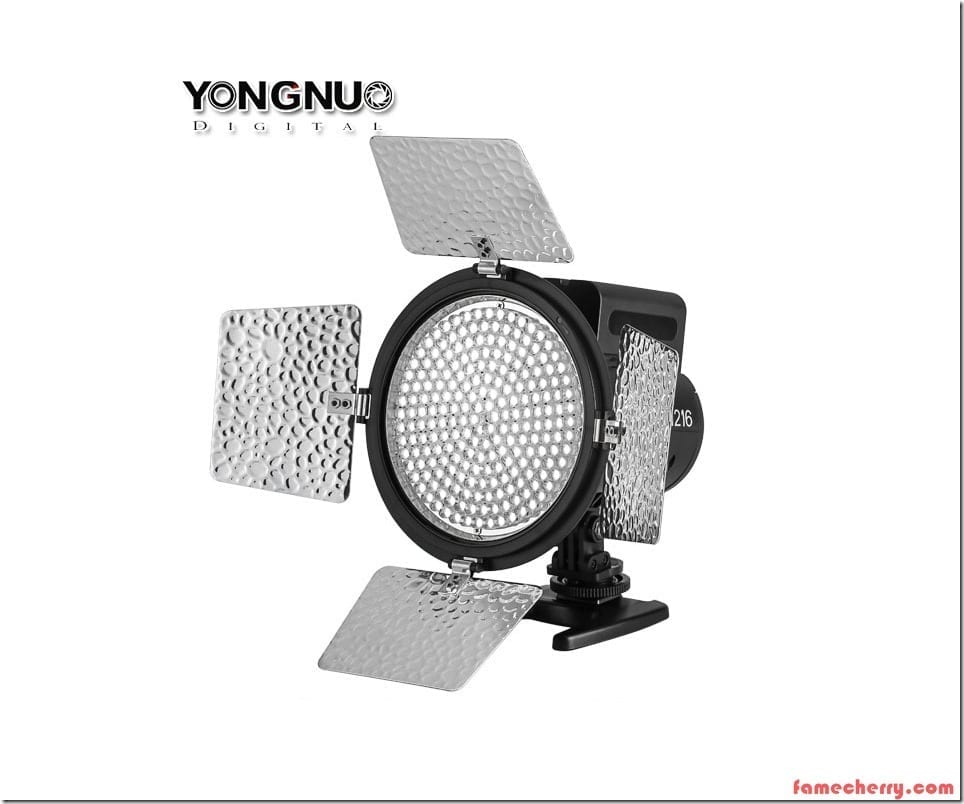 Price : Less than RM 289 but sorry this product we stopped
( Actual Price In Cost Sheet )
Description : The Yongnuo YN216 Led Spot Light is an excellent LED spot light for photo and video shooting.
( We also accept payments in SGD ) ( Kindly Contact Us For Unbelievable Best Price )
Purchase Options : Shipping Available To All Parts of Malaysia, Self Pick Up Is Available at our branch in Cheras
Community
Join The Zenit Worldwide Community : https://www.facebook.com/groups/zenit-world 
Orders & Enquiries

Please email us at shops.famecherry@gmail.com

Video Inspiration


Description :


YONGNUO LED YN-216

1. The YN216 adopts 216 high-quality LED lamp beads of extra-large luminous chips, the brightness is brighter, the light spot is more evenly and the service time is longer.

2. The YN216 adopts the encoder digital dimming which can be separately adiusted to rouhu dimming and find dimming modes, more convenient to use.

3. Adopted the the professional LED driving chip, the light is stable and the efficiency up to 93%.

4. Can be installed on the camera or fix on a tripod for use.

5. Four color temperature plates are configured and suitable for ues under different environments.

6. Provides 3 kinds of power supply mode so as to meet your multipurpose use for a long time.