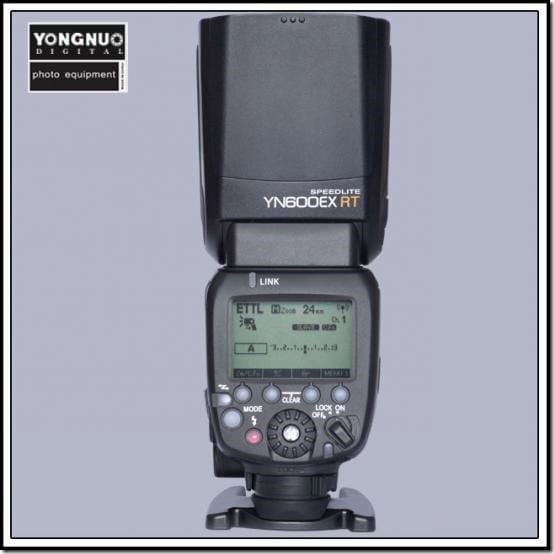 Promotional Price : RM 899 RM 599 ( We also accept payments in SGD ) ( Kindly Contact Us For Unbelievable Best Price )
Purchase Options : Shipping Available To All Parts of Malaysia, Self Pick Up Is Available at our branch in Cheras
Community
Join The Zenit Worldwide Community : https://www.facebook.com/groups/zenit-world
YN 600EX-RT Reviews
http://www.kamandula.es/foto/yn-600ex-rt-english/
http://www.bhphotovideo.com/c/product/1113035-REG/yongnuo_speedlite_yn600ex_rt_for_canon.html#costumerReview
http://petapixel.com/2015/02/02/demo-use-yongnuo-wireless-trigger-group-600ex-flashes/
http://riclatham.com/yongnuo-yn600ex-rt-vs-canon-ex600rt/
http://www.lightingrumours.com/yongnuo-yn600ex-rt-review-6917
Orders & Enquiries

Please email us at shops.famecherry@gmail.com or call us at 012-3375629

( We are also available on Whatsapp but if urgent please make phone call ya )



Description
Global First Aftermarket Radio Transmission Speedlite
YONGNUO YN600EX-RT
– Supports RT System
One YN600EX-RT can be used as on-camera master unit and remote slave unit of Canon's RT system, and supports Gr grouping mode.
– Fully Compatible with YONGNUO YN-E3-RT, Canon's 600EX-RT/ST-E3-RT Wireless Signal
One YN600EX-RT can be used as master unit to trigger YONGNUO YN600EX-RT, Canon's 600EX-RT, and live display the flash groupings of slave unit and recycling information; One YN600EX-RT can respectively receive the wireless signal of master unit YN600EX-RT, YN-E3-RT, Canon's 600EX-RT/ST-E3-RT, realizing remote TTL, M and Gr flash.
– High Guide Number, Supports High-speed Sync
GN60@ISO100-200mm;supports high-speed sync TTL, manual flash, Gr grouping flash, the highest synchronous speed can reach 1/8000s
– Supports USB Firmware Upgrade
The YN600EX-RT equipped with the USB interface, supports firmware upgrade, the users can download the upgrade firmware through the Yongnuo official website to upgrade the flash.
– Supports Wireless Optical Slave function
The YN600EX-RT supports YONGNUO, Canon's and Nikon's wireless optical master signal, supports S1 and S2 pre flash cancel mode.
– Supports Auto/Manual Zooming
The YN600EX-RT supports auto and manual zooming, the flash coverage can be changed between AUTO, 20~200mm.
– Settings Save Automatically, Supports Custom Settings (Fn)
The parameters on the flash will automatically save when the flash turned off; the users can customize setting the flash function as needed.
– Ultrafast Charging Recycle System, Supports External Power Supply
– Equipped with Big Size LCD Display Screen, Standard PC Synchronous Interface
History
Hong Kong Yong Nuo Photographic Equipment Co. Ltd. is a branch of ShenZhen YongNuo Photographic Equipment Co. Ltd.
Yong Nuo is mainly engaged in the product development, manufacturing and retailing of professional photographic equipment. The company started the business over 10 years ago and they are offering the high-quality photographic equipment to customers. They have abundant product development and an engineer who has a very experienced knowledge on photographic equipment manufacture leading Yong Nuo Photographic Equipment Co. Ltd. to be more professional, modern and internationally-recognized. Their management concept which is "Customer First, Reputation First and Service First"; made them a good reputation in China mainland market.
Yong Nuo as a professional photographic equipment manufacture in China, want to please and satisfy their customer all the time. It's the motivation for them to keep developing their company in order to become the top level of photographic equipment company in the world.
Now, Yong Nuo is setting up their HK branch from Dec 2007. It's not only helping their existing customers to keep in touch with us more easily but also more convenient to their new customers to understand more about the company and get new information.