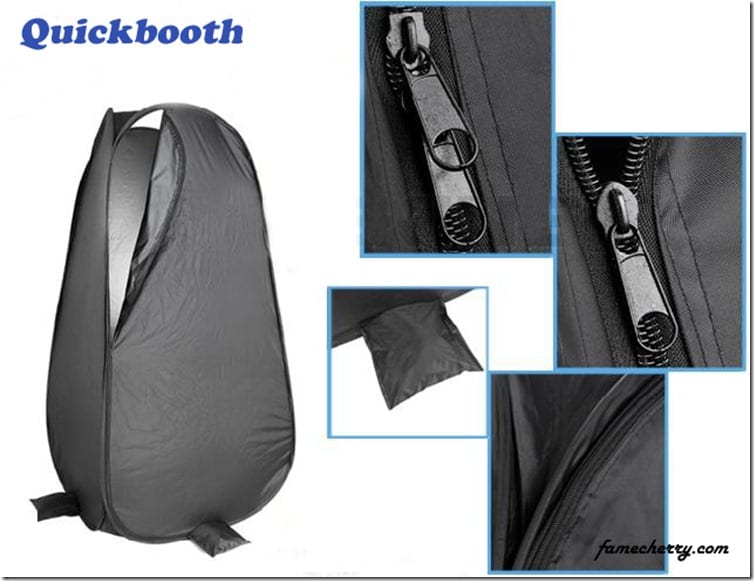 Quickbooth Mark I : RM 69 ( Outside black color )
Quickbooth Mark II : RM 69 ( Top Covered, Outside black color, Inside Silver Coat So Confirm Cant See Through )
Dimension : Length 120 to 70 CM x Width 120 to 70 CM x Height 195 CM
New Features : Our Quickbooth Mk II now is enhanced having top cover, easier deploy and easier folding

Orders & Enquiries

Please email us at shops.famecherry@gmail.com or call us at 012-3375629

( We are also available on Whatsapp but if urgent please make phone call ya )


The Quickbooth allows a quick change of attire at anywhere, at any place. This is particularly useful when doing portrait assignment outdoors, especially at places where there is no toilet or any place which allows your model or client to have a change of clothing.
Having this will allow you the freedom to have a wider wardrobe set for your shoots plus it also saves time as you can just deploy and immediately have a change of attire.
Plus of course, the Quickbooth would definitely be more hygienic and comfortable to use than most public facilities. Your models and clients will really appreciate this.