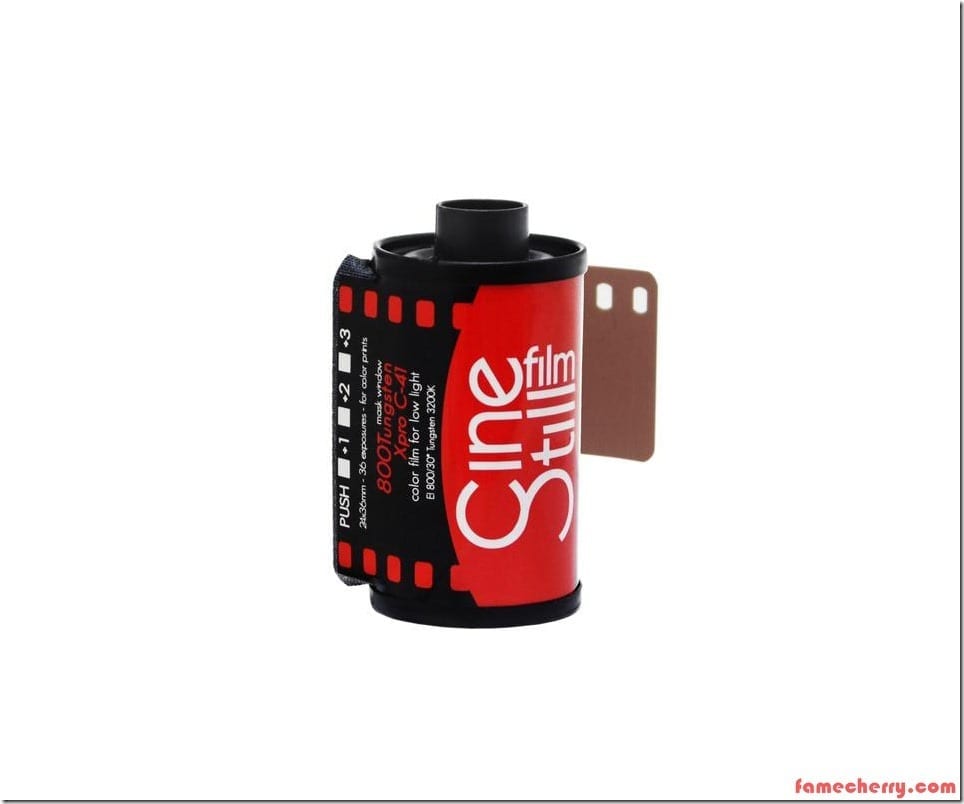 Price : RM 44.92 inc GST
All listed prices includes GST ( This is End Nov 2017 Price Sheet – Plz contact us for updated price sheet )
*Photography Film*
I am distributor for Agfa
Listed expiry dates may vary depending on the batch that the supplier sent me
All films are fresh unless otherwise specified
*35mm Color Film*
Agfa Vista 200 – RM 10.99 – exp July 2019
Agfa Vista 400 – RM 11.99 – exp Oct 2019
Fujicolor c200 RM 9.25 – exp Feb 2018
Fujicolor c200 RM 7.96 – exp Feb 2018 ( Sea Shipped Stock )
Fujicolor Industrial 100 – RM 17.17 ( 36 Shots )
Fujicolor Industrial 100 – RM 13.24 ( 24 Shots )
Fujicolor Industrial 400 – RM 23.80
Fujicolor Natura 1600 Film – RM 44.92 – exp July 2019
Cinestyle Fuji Eterna Vivid 250D Motion Picture Film – RM 14.85
( Not Fresh As It Stopped Production 2012 September ) *ECN2 Process Required*
CineStill 800T Tungsten Film – RM 44.92 *C-41 Process* – exp Sept 2018
Kodak Pro Image 100 – RM 16.68 – exp May 2019
Kodak ColorPlus 200 – RM 12.30 – exp May 2019
Kodak Ektar 100 – RM 35.33
Kodak Portra 160 – RM 35.63
Kodak Portra 400 – RM 40.34
Kodak Portra 800 – RM 54.78
*35mm B&W Film*
Ilford Pan 100 – RM 20.05
Ilford Pan 400 – RM 20.79 – exp Nov 2021
Ilford FP4 Plus 125 – RM 27.22 – exp June 2021
Ilford HP5 Plus 400 – RM 27.22 – exp June 2021
Ilford Delta 3200 Professional – RM 34.03 – exp Oct 2018
Fomapan 100 Classic – RM 16.40 – exp June 2020
Fomapan 200 Creative – RM 18.85 – exp Nov 2019
Fomapan 400 Action – RM 18.85 – exp March 2020
Fomapan Retropan 320 Soft – RM 18.21 – exp June 2020
*120mm Color Film*
Kodak Ektar 100( 120mm ) – RM 28.26
Kodak Portra 160 ( 120mm ) – RM 28.56
Kodak Portra 400 ( 120mm )- RM 31.95
Kodak Portra 800 ( 120mm )- RM 48.00
*120mm B&W Film*
Ilford HP5 Plus 400 ( 120mm ) – RM 24.95 – exp June 2020
*Camera Batteries*
2CR5 – RM 24.81
CR123A – RM 12.42
CR-P2 – RM 24.81
CR2032 – RM 4.99
CR1220 – RM 3
CR1/3N 3V – RM 12.17
PX32 – RM 14.13
PX 625 ( MR9 Replacement ) 1.5v – RM 4.96
PX 625 Rayovac 1.35V – RM 21.67 ( Battery Made in UK )
PX 625 Tianqiu 1.35V – RM 16.14
PX 640 HM-N ( Adapt From A675 ) – RM 30.18
PX 675 Rayovac 1.45v – RM 5.12
PX 27A – RM 4.57
PX 400 ( AG9 / 936A ) – RM 3.08
LR43 PX625 ( AG12 / 386A ) – RM 3.08
LR44 – RM 1.5
4LR44 – RM 5.12 ( Generic )
*Misc Accessories*
Film Puller / Film Extractor / Film Tongue Extractor – RM 7.27
Usb Film Darkroom Red Safety Light – RM 17.42
if u want more pics u can see my malaysian carousell https://carousell.com/eugeneleong333/
( We also accept payments in SGD )
Purchase Options : Shipping Available To All Parts of Malaysia, Self Pick Up Is Available at our branch in Cheras
Community
Join The Zenit Worldwide Community : https://www.facebook.com/groups/zenit-world
Orders & Enquiries

Please email us at shops.famecherry@gmail.com or call us at 012-3375629

( We are also available on Whatsapp but if urgent please make phone call ya )



CineStill 800T Film Review
Review: CineStill 800T film https://www.thephoblographer.com/2015/05/25/review-cinestill-800t-film/
FILM REVIEW: CINESTILL 800T VS FUJI 800 (35MM) http://emulsive.org/reviews/film-reviews/cinestill-film-reviews/cinestill-800t-vs-fuji-800-35mm-inside-the-buenos-aires-underground-aka-subterranean-explorations-by-lorraine-healy
CINESTILL 800T FILM PROFILE – SHOOT LIKE ABRAMS, ALLEN AND TARANTINO https://www.casualphotophile.com/2016/09/15/cinestill-800t-film-profile-shoot-like-abrams-allen-and-tarentino/
CineStill 800T Film Sample Images
CineStill 800T Film Flickr Group : https://www.flickr.com/groups/cinestillfilm/pool/
Video Inspiration
CineStill 800T Film Description & Features
36 exp. 135 rolls. Great rated ISO 200-2000! Can be pushed to 3000! CineStill 800Tungsten is a unique film for still photographers. This 800 speed tungsten balanced color negative film is prepared from the same motion picture film stock used by top cinematographers around the world. This film is designed for difficult low light tungsten situations and may be used in many different lighting situations to achieve a variety of looks.
Our proprietary "Premoval" process makes motion picture film safe to process in standard C-41 photo lab chemicals or at home. This emulsion is optimized for a hybrid workflow ideal for scanning, and when processed in C-41 chemistry it can be optically printed on RA-4 paper. Treat this film as a high speed 800 ISO film when processing in C-41 and push process whenever needed up to 3200 ISO.
Recommended ISO and acceptable exposure for push processing :
ISO 800 – No push – EI 200-1600
ISO 1250 – 1 stop push – EI 800-2000
ISO 1600 – 2 stop push – EI 1250-3200
ISO 3200 – 3 stop push – EI 1600-3200 (added contrast)
Features :
Color Balanced Tungsten color negative motion picture film stock for use as still photography film
Factory spooled into NEW high quality Dx-Coded Cartridges
Remjet backing free, resulting in a unique halation effect
Designed for difficult low light tungsten situations
When shot in daylight, an 85B filter is recommended and shooting the film at 500 ISO
Acceptable for push processing up to 3200 ISO
Recommended to process C-41 or you can process in ECN-2 chemistry by hand without worrying about remjet
Expiration: Unexposed CineStill film should be stored in the fridge and shot within 6 months of purchase to achieve optimal results. Exposed film should be processed promptly in C-41 chemicals to preserve latent image latitude and color fidelity. All current productions of CineStill have expiration dates for one year from manufacture date on the packaging. If your film does not have an expiration date it is from early production and is likely age fogged.
Note: This film was designed to be processed in ECN-2 Chemicals and may still be processed in it's native chemistry, resulting in a 500 ISO pulled negative with lower gamma. Test results show consistent in standard C-41 machine processing when compared with ECN-2 motion picture lab processing performed by professional labs. Long term archival stability has not been tested past 4 years. Expectations for archival longevity should be somewhere between Kodachrome and most C-41 films but there are no guarantees. We will replace any roll that shows any defect. We do not accept any liability beyond replacement of original film purchased.
Products & Services are provided "as is" with no liability, to the extent as permitted by law; e.g. under no circumstances will CineStill Film or it's creators be liable for loss and damages, neither direct nor indirect, consequential loss or damages, business interruption. Without limiting the foregoing, the creators of CineStill Film´s liability arising with respect to an order will not exceed the total fees paid or payable related to a specific order.