Hi ladies! It's that time of the year again with love in the air and you are wondering what smoking RED dress to don to celebrate your love for someone, life or your pet cat and we hear you. For someone who is all about the midi dress, I have a dress type that may appeal to you if you're all about V-necklines, effortless silhouettes and puffy sleeves. With that said, these red masterpieces are simply perfect for Valentine's day and evening excursions and of course, all throughout the year.
So let's scroll down to check out the selected 4 styles will amp up thee vibe of your V-day look now, shall we?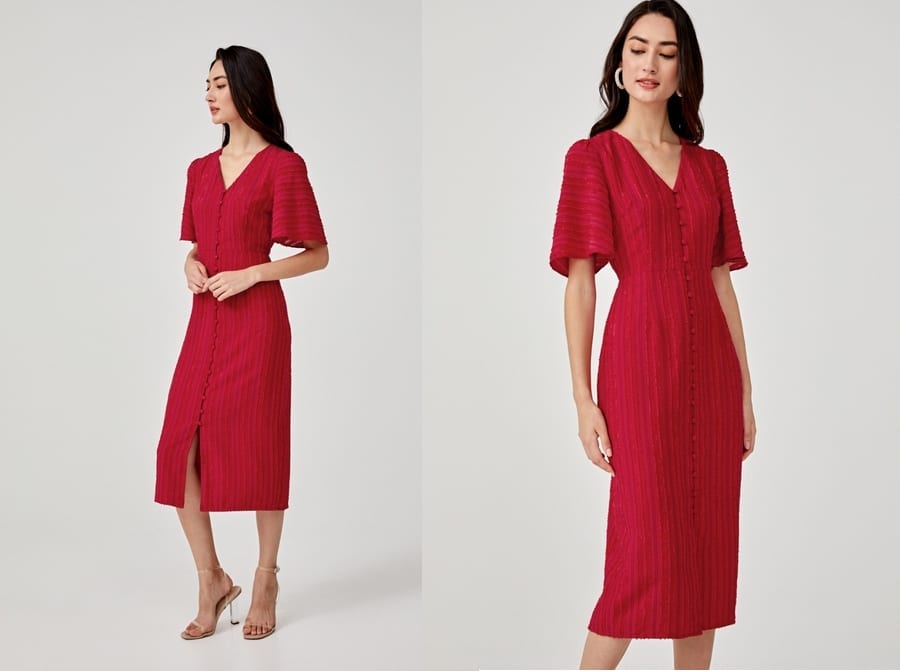 Red Jacquard Midi Dress
The highlight of this jacquard beauty is the sultry V-neck that pops out visually in contrast to the relaxed flared cape-like sleeves. Front center buttons inject a retro fashion appeal to it while a sweet front split aids for ease of movement. With a subtle cinch at the waist, the dress is captivating in a low-key sort of way. The red color and textured fabric are allowed to stand out. Utterly gorgeous!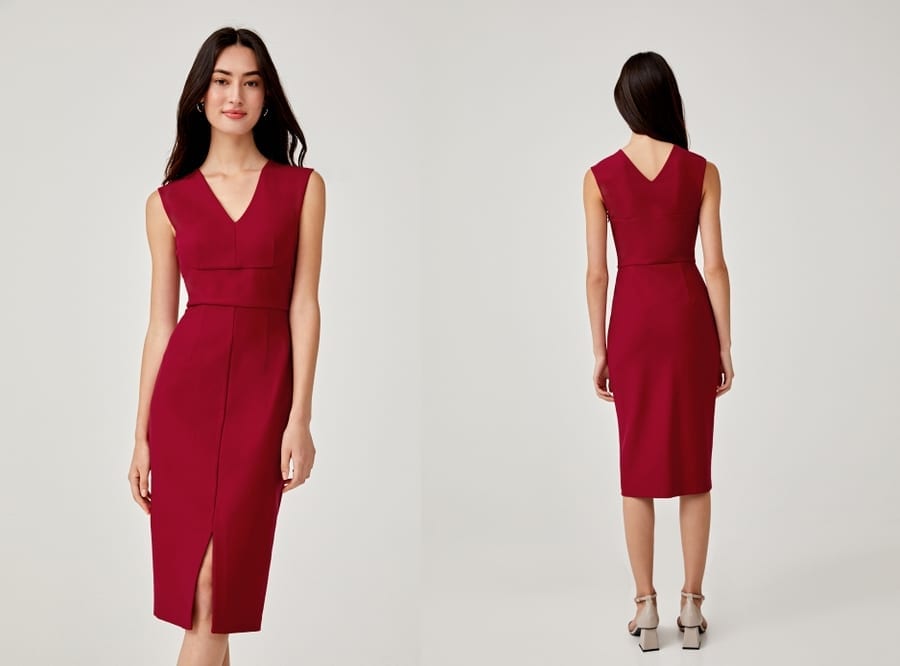 Red Midi Bodycon Dress
Another dazzling V-necked red dress that will take you from your desk to dinner in no fuss at all. The sleeveless style along with the V-neck that also dips in a similar cut at the back are absolutely stunning. There is a front split for easy movement and in contrast to the first dress, is cut in a body-accentuating format that will flatter your curves. For a look that is simply sophisticated and minimalist in all the right ways, ladies, this one's it!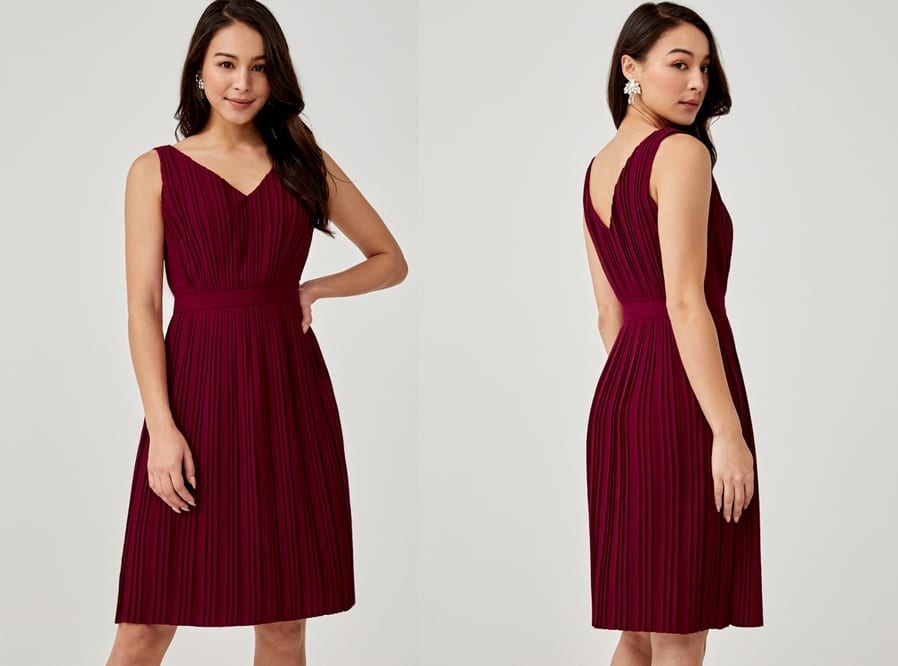 Pleated Red Midi Dress
Beautifully-pleated for a textural look, the V-neck is wider and it also lowers into a V-back. The waist is defined with a band to keep the dress in alignment with your body. The red is deeper and bluer on this one. A must-have for lovers of pleats.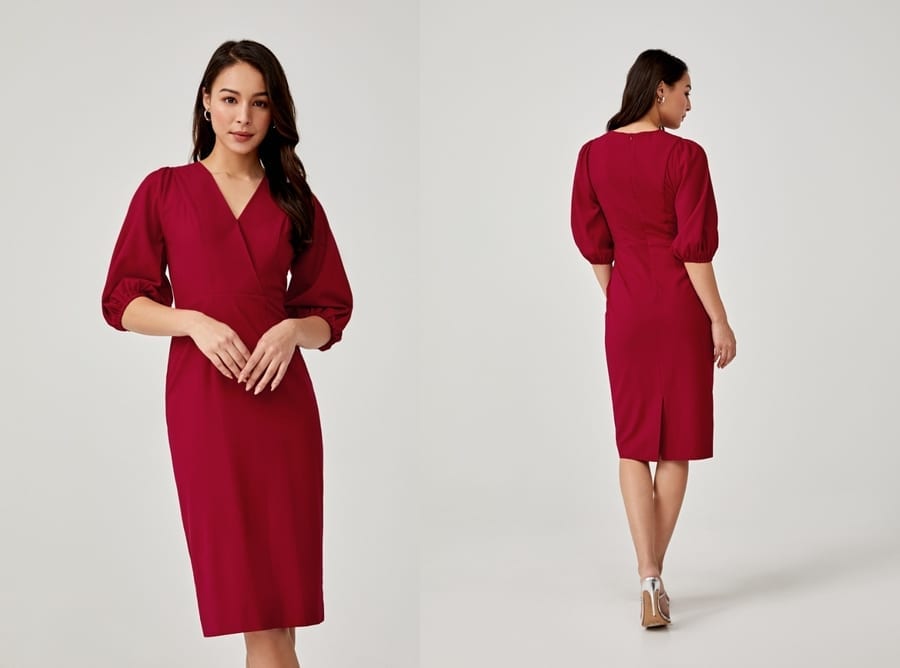 Puff Sleeve Midi Red Dress
Something demure yet a head-turner for sure is this red number with a half sleeve style that is baloon-y. Neck is kept in a modest V cut with a wrap-style design. Center slit at the back hem for a look that is polished and streamlined. A dress so versatile it will be your favorite for various occasions.
Love these red midi dress styles to bits? I know right!
Head on to Love, Bonito where you can get your hands on these charming midi pieces in red and browse for more drool-worthy dresses!