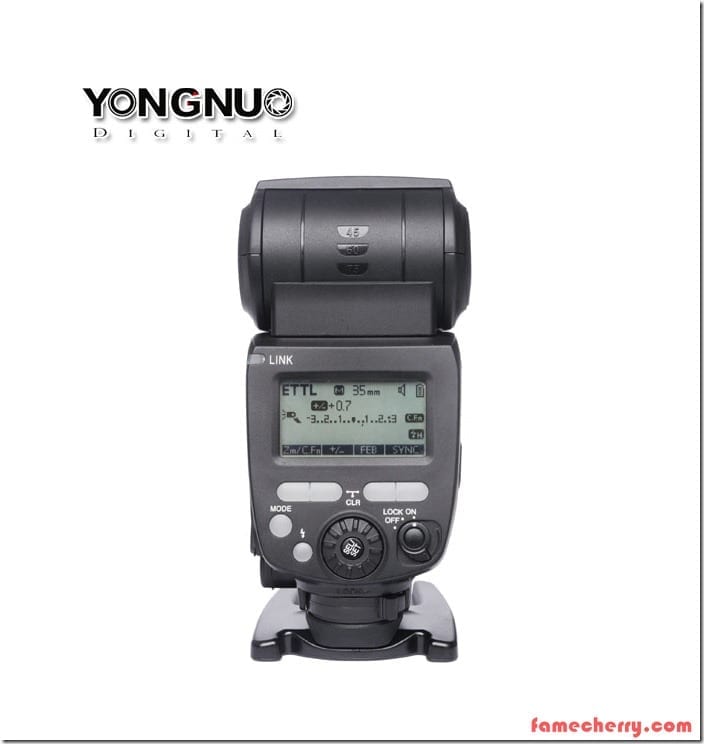 Price : RM 449
Description : The Yongnua YN 685 Speedlight has a built-in YN-622C radio transceiver, offers complete radio slave functionality with both the YN-622C and RF-603/YN-560 radio systems for maximum compatibility.
( We also accept payments in SGD ) ( Kindly Contact Us For Unbelievable Best Price )
Purchase Options : Shipping Available To All Parts of Malaysia, Self Pick Up Is Available at our branch in Cheras
Community
Join The Zenit Worldwide Community : https://www.facebook.com/groups/zenit-world 
Orders & Enquiries

Please email us at shops.famecherry@gmail.com or call us at 012-3375629

( We are also available on Whatsapp but if urgent please make phone call ya )



Video Inspiration :
Description :
YONGNUO Wireless TTL Speedlite YN685
622 Built-in, 603 Supported
Completely Compatible with YONGNUO 622C and 603 Wireless System
YN685 supports respectively receiving wireless triggering signal from YN622C, YN622C-TX, YN560IV, YN560-TX, RF605, RF603II and RF603.
Remote Control Off-camera Parameters of Each Group
The flash mode, flash intensity, focal length and sync mode (YN622C wireless system only) of the speed-lite in each group can be controlled remotely through YN622C transceiver and YN560IV/YN560-TX.
GN60@ISO100, 200mm
YN685 is a 2.4G wireless speed-lite of high guide number, which supports TTL, M and Multi mode.
High Speed Sync (HSS)
When HSS function is activated, this speed-lite YN685 can be used with every shutter speed and the maximum sync speed is up to 1/8000s. Note: The camera and transceiver should support HSS function
Ultrafast Charging Recycle System, supporting External Power Supply
The recycling time is 3 seconds when the power output is set to maximum. The recycling time is about 4~5 seconds even this speed-lite is used without using fresh batteries. In addition, you can use the external power supply to meet your higher charging recycle need.
Supports Auto/Manual Zooming
YN685 supports auto and manual zooming, and the flash coverage can be changed between 20~200mm.
Supports Sound Prompt Function, Custom Settings (Fn.) and Auto Save Settings
Equipped with Big Size LCD Display Screen, standard PC Synchronous Interface